Unquestionably Photoshop has set the standards for image editing. Nowadays it's not about editing an image, but it is photoshopping an image. But there are alternatives to Photoshop that are worth considering. These options are free, paid and even online. This means these alternate image editing tools can make things simpler and easier.
So, whether you are looking for a tool that is online, free or paid we have covered it all.
Here are the best Photoshop alternatives.
Best Photoshop Alternatives
These Photoshop alternatives are powerful image editing tools that will make designing and editing image simple.
01. Affinity Photo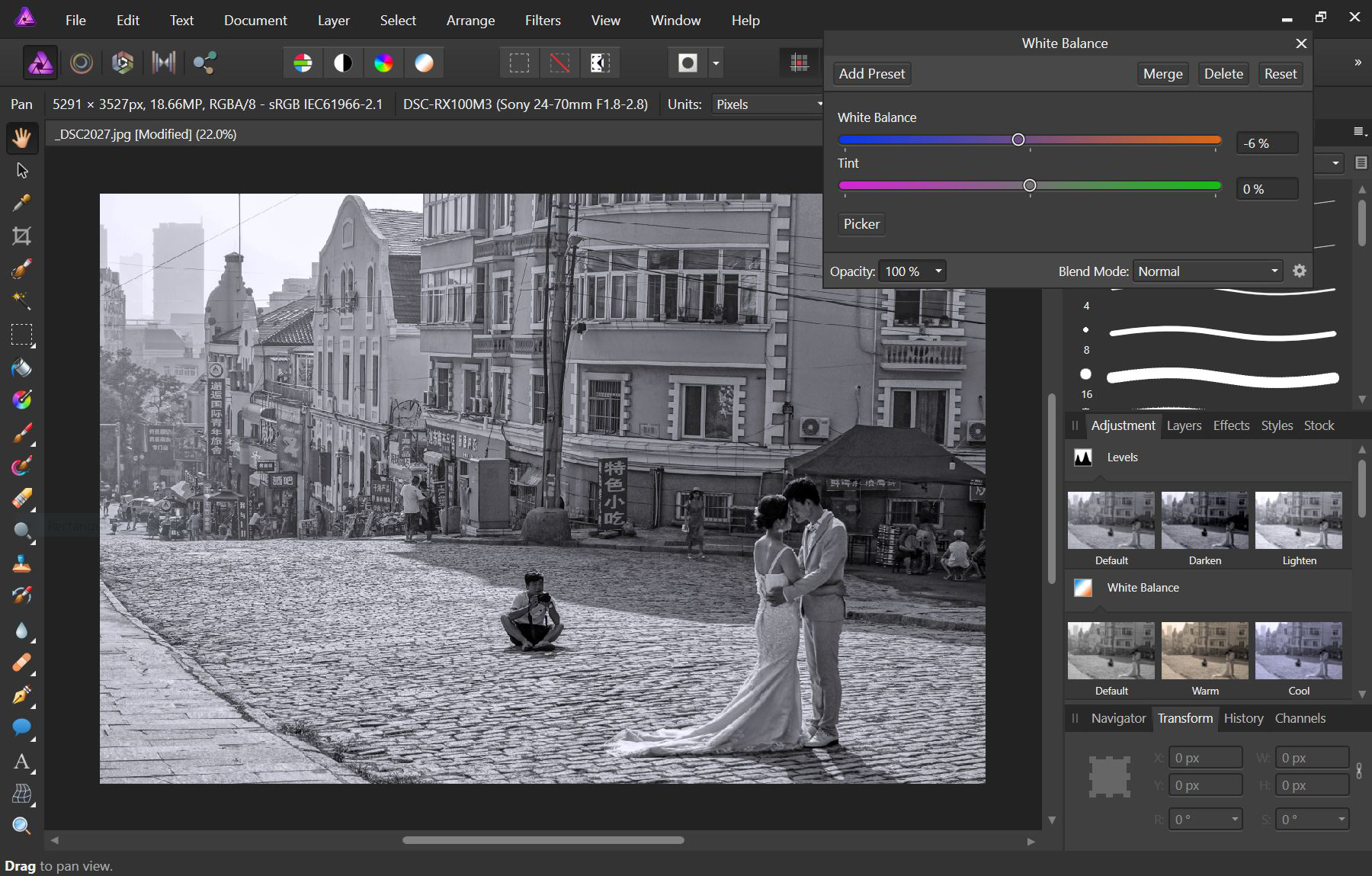 This is the most effective Photoshop alternative that supports Photoshop and other file formats.
Affinity Photo is available for both Mac and Windows and aims at professional photographers and designers. Moreover, Affinity Photo claims to be higher in speed, more effective, smooth and offers other advanced features like unlimited undo and more. All this when combined makes Affinity Photo one of the best Photoshop alternatives.
02. Photopea
It's not necessary that we always need a specific app for image editing. Nowadays even browser-based i.e. online image editing tools also helps in image editing.
Photopea is one such tool that resembles Photoshop but like Photoshop it isn't a desktop-based image editing tool. Instead, Photopea is an advanced tool that works with standard file format including RAW. Moreover, this online image editing tool supports layers, masking, magnetic lasso tool, quick selection, and other advanced features.
Not only this you can subscribe to the premium version to make it ad-free. All this makes Photopea superb Photoshop alternative.
03. Canva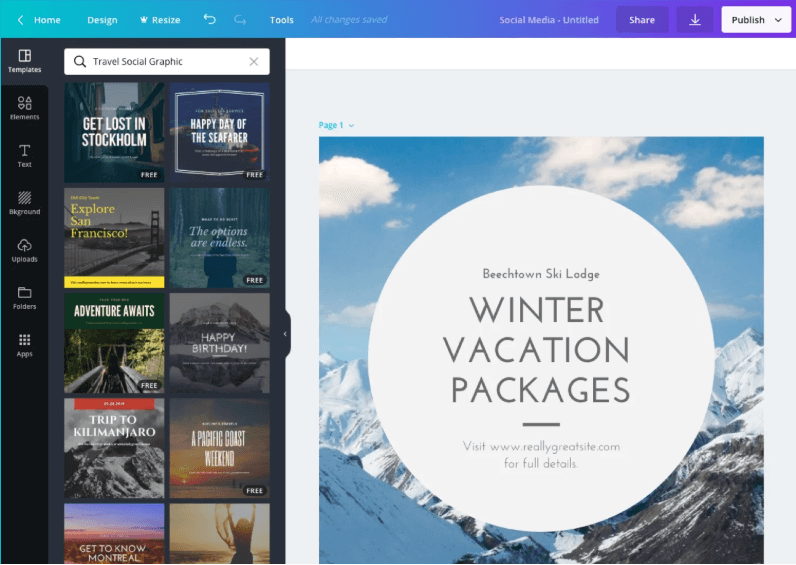 Canva is one of the most popular online photo editors like Photoshop that helps with Infographics, layouts and do a lot more. Used by over 10 million people, Canva serves is stock with free and paid images of all sorts that you can use to make projects, infographic, and other designing work.
04. Sketch
A professional vector graphics app that has created a buzz within designers. This app will let you build new graphics from shapes or can use the pencil tool to create a vector.
Sketch supports infinite zoom and is a flexible image editing app. It has an interactive user interface and offers several features like Photoshop and Illustrator including color picker and others. This is what makes Sketch a great Photoshop alternative. Moreover, if you want to extend its functionality you can use Sketch plugins.
This app is very flexible!
05. GIMP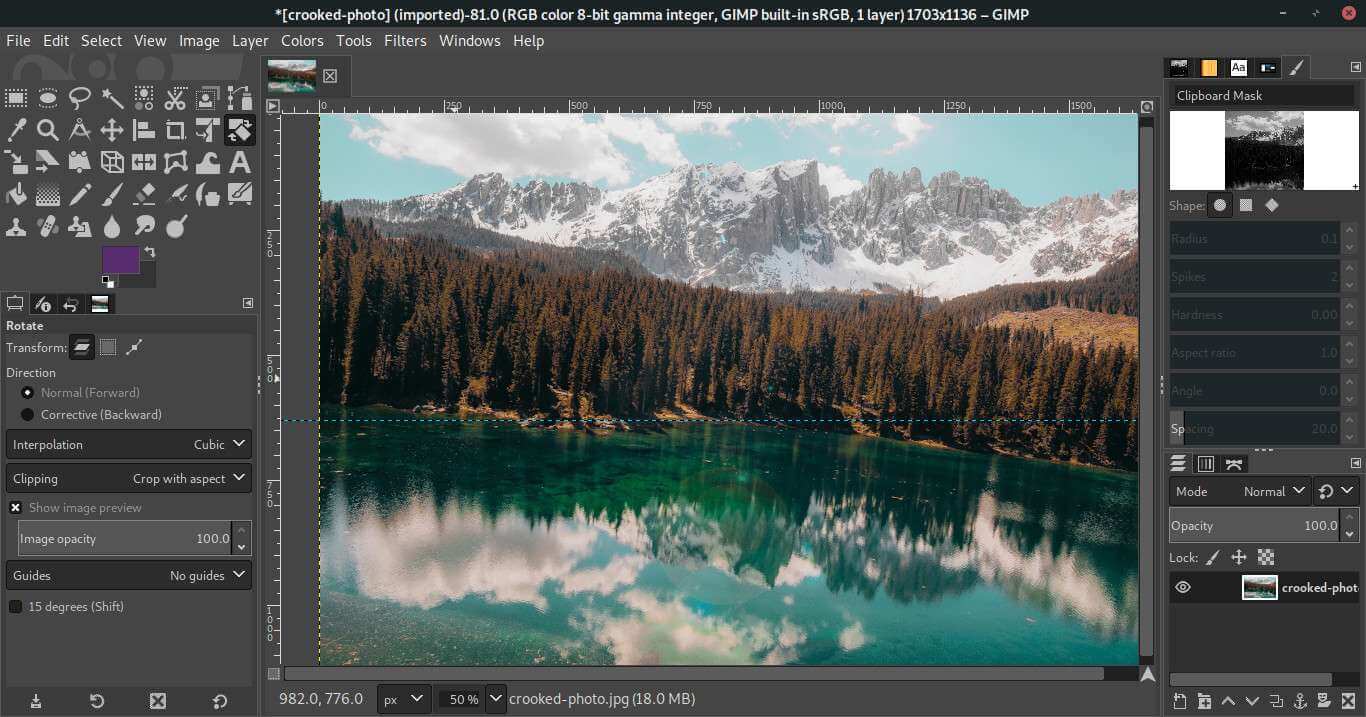 Don't wish to spend on an image editing here is an open-source alternative to Photoshop. GIMP has been around since 1995 and it stands for GNU Image Manipulation Program. It is compatible with all the popular platforms -Linux, Windows, and Mac.
Although free, yet it is one of the best Photoshop alternatives that comes with amazing features. Moreover, if you are looking for software with Photoshop-like interface then again you can use GIMP, as one of its versions is similar to Photoshop.
GIMP is a full suite of tools that comes with a file manager too.
Overall, you can consider using GIMP. This tool will suit all your needs be it using an open-source tool or ditching Photoshop. GIMP is a great image editing option.
06. Pixelmator Pro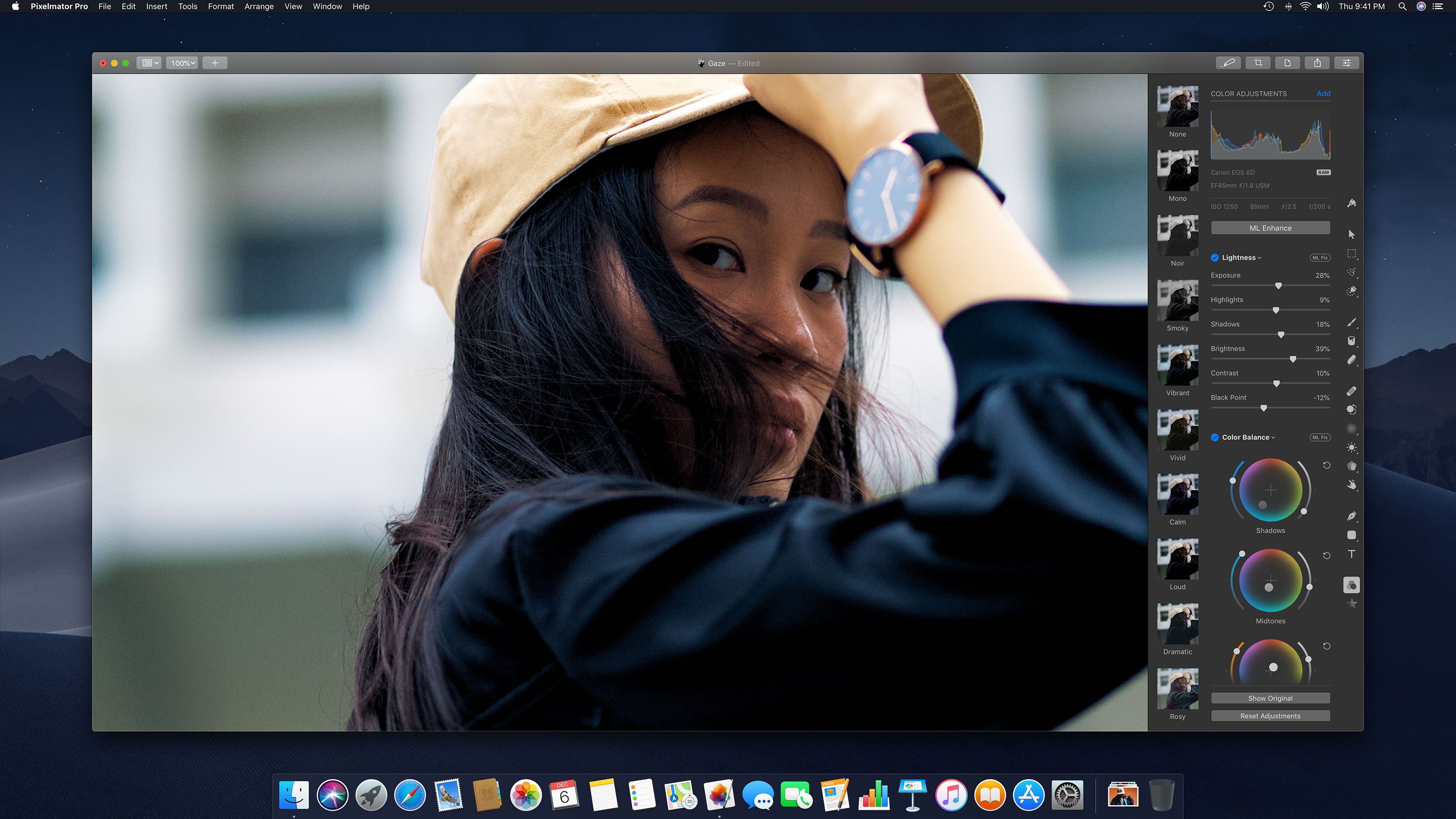 A non-destructive image editing tool and a great alternative to Photoshop is Pixelmator Pro. Its user interface is what makes it a favorite image editing software on Mac. This Photoshop alternative supports full screen, split view, tabs, and other features.
07. Pixlr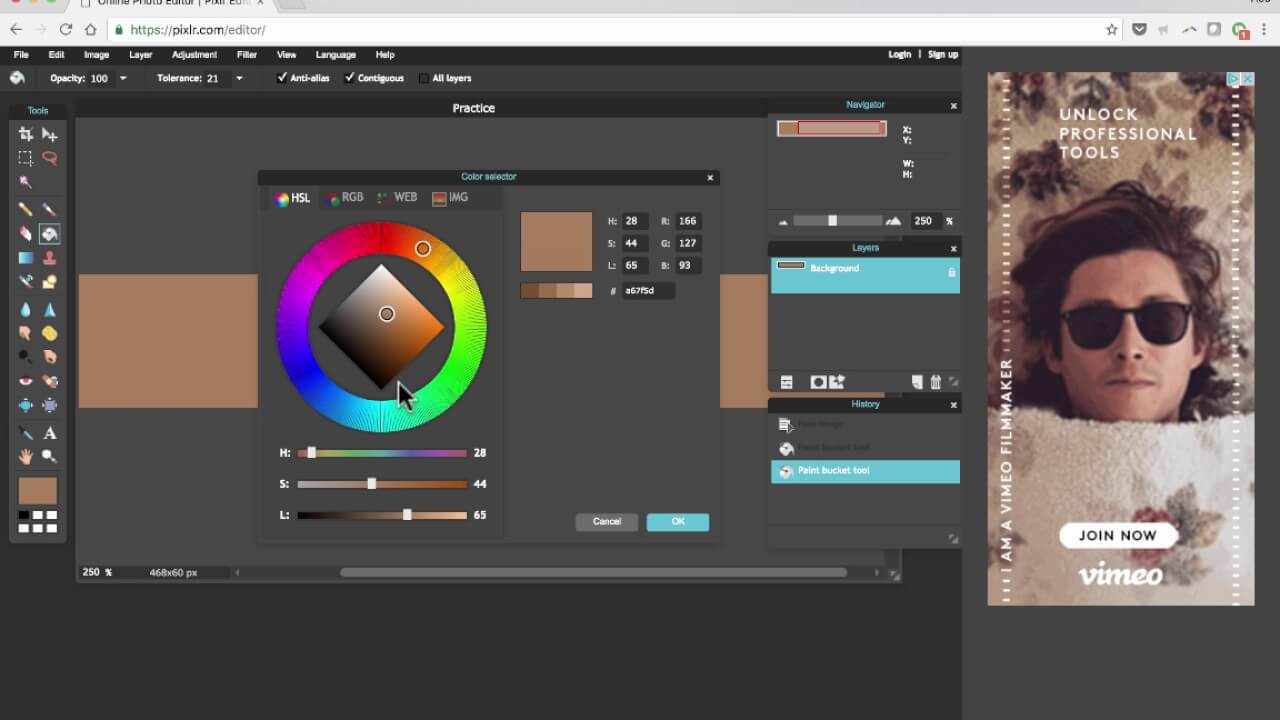 Another outstanding free Photoshop alternative is Pixlr. This online photo photoshop alternative offers more than 600 effects, borders, and more effects. Besides being a basic photo editing app Pixlr allows resizing image, removing red-eye and making changes to beautify an image. If you are accustomed to Photoshop, you'll find Pixlr easy to use. This app works as an online photo editor also. Pixlr Express is great photos editor when you want to do simple edits while Pixlr Editor is for power users. Both are free to use.
08. Paint.net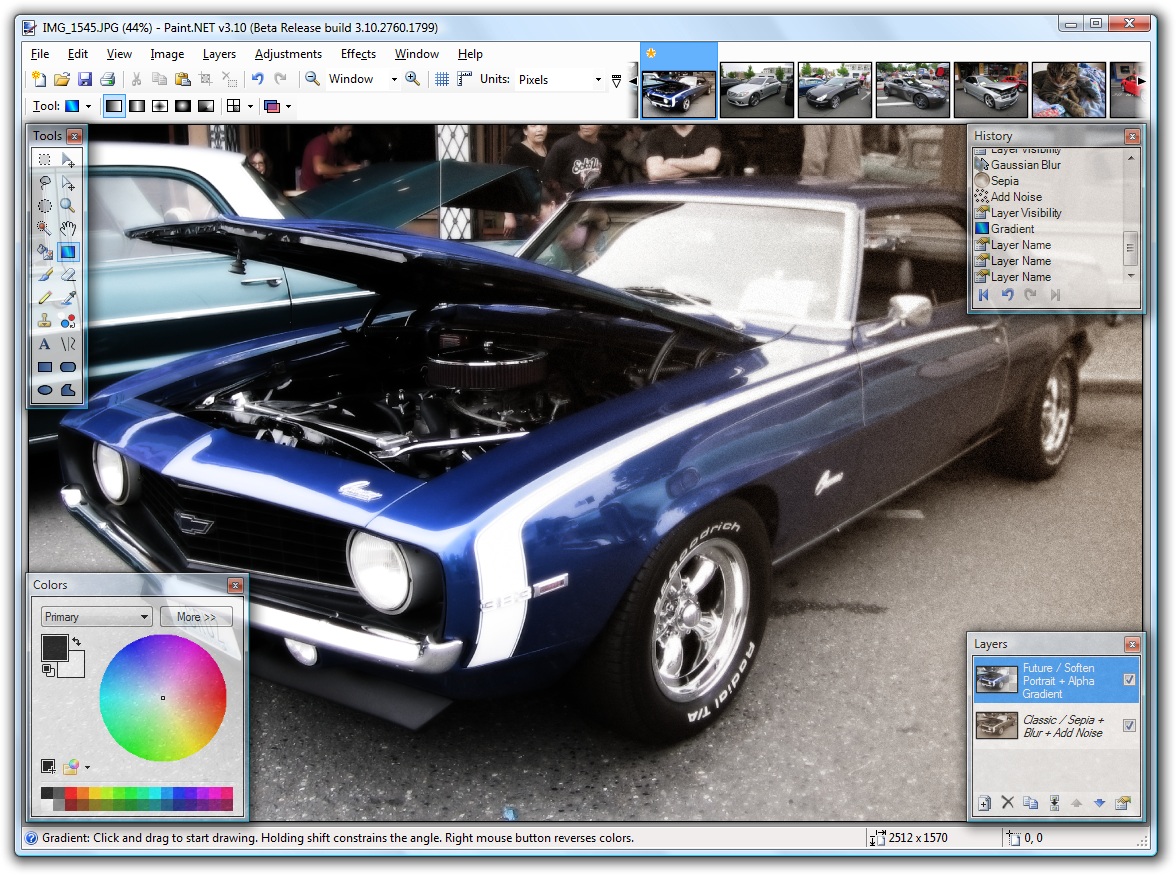 A Windows-based Photoshop alternative that comes pre-installed on most versions of Windows is totally free. This image editor offers multiple special effects that you can use to create new images, blend images and so on.
Paint.net includes selection tools, layer support, image adjustment features and more. It is a great free Photoshop alternative that makes image editing easy.  Paint.net is a practical tool that beginners can easily use as a photo editing app.
09. SumoPaint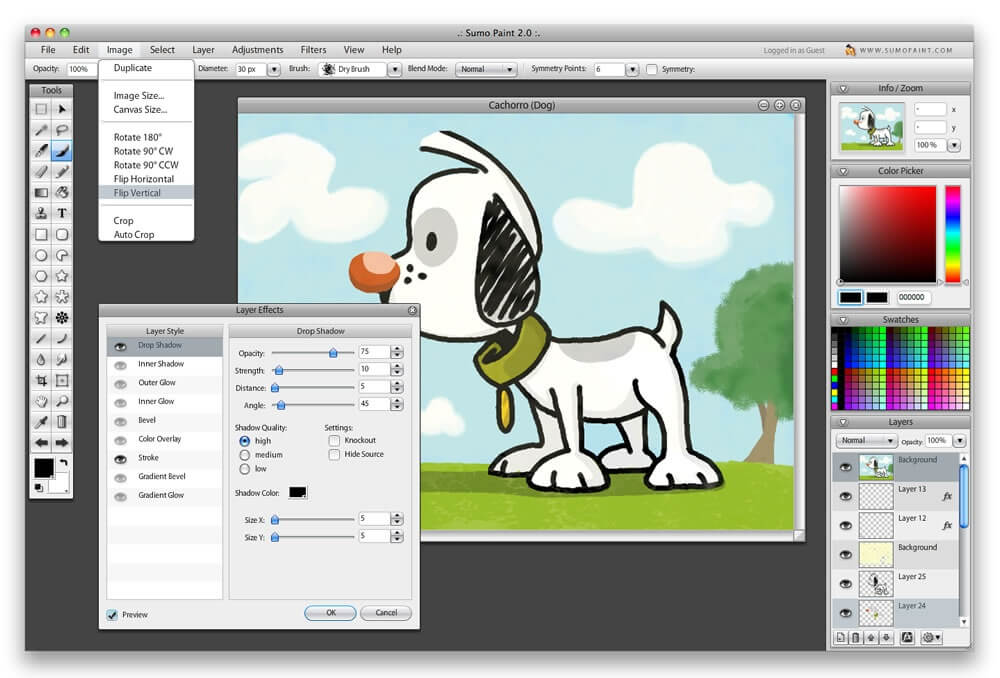 SumoPaint is another online photo editor like Photoshop, it offers all standard features and is totally free to use. This app offers tools like brushes, shapes, text, etc.  Using SumoPaint you can edit images easily. However, there are certain limitations that you might not like but this online photo editor is worth trying.
10. Acorn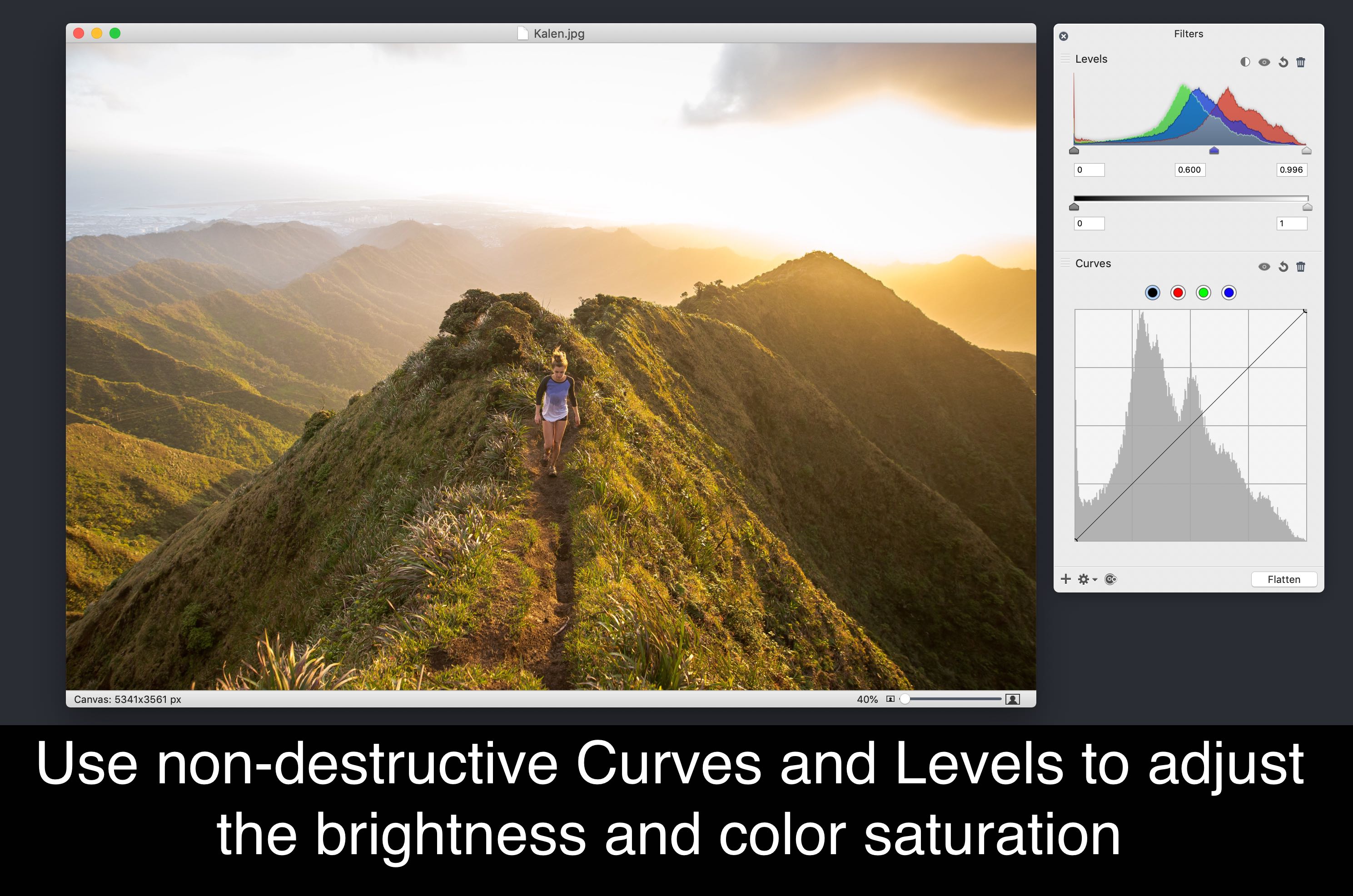 This image editing software debuted in 2007 and since then it has been a great Photoshop alternative. This tool features non-destructive filters, curves, levels and more. Acron 6 latest edition of Acron includes Scale and Transform options. This is the best choice for Mac users when it comes to image editor as it is cost-effective and offers useful features.
11. Inkscape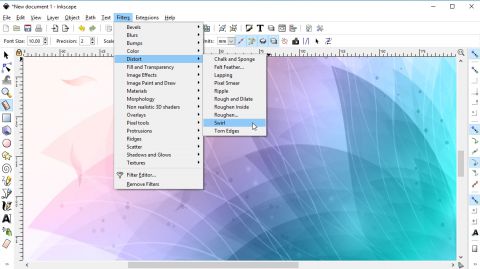 Inkscape is a free Photoshop alternative that offers intelligent drawing ability, importing and exporting multiple file toes, adds and more features. This one is compatible with Linux.
12. Krita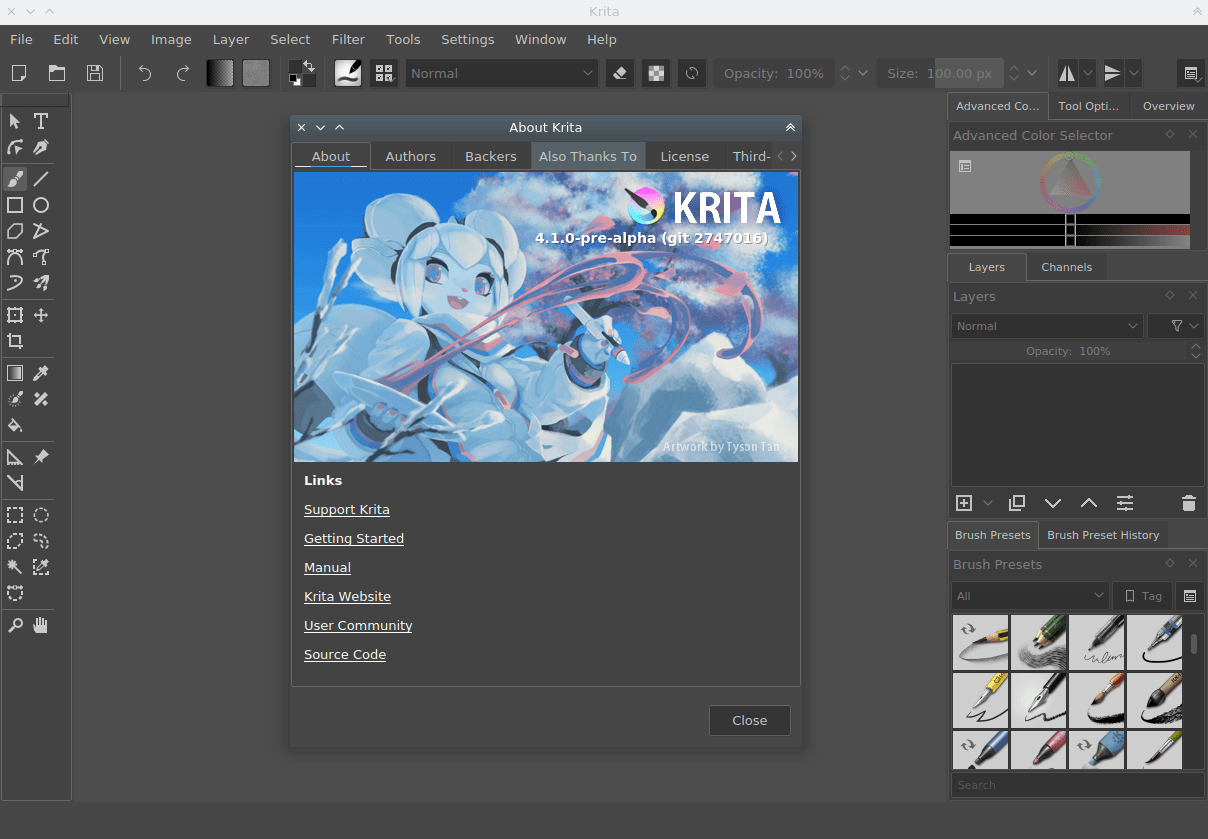 Another free Photoshop alternative is Krita. It is focused on artists. This means you can edit your imaginary and give it a shape.
13. Seashore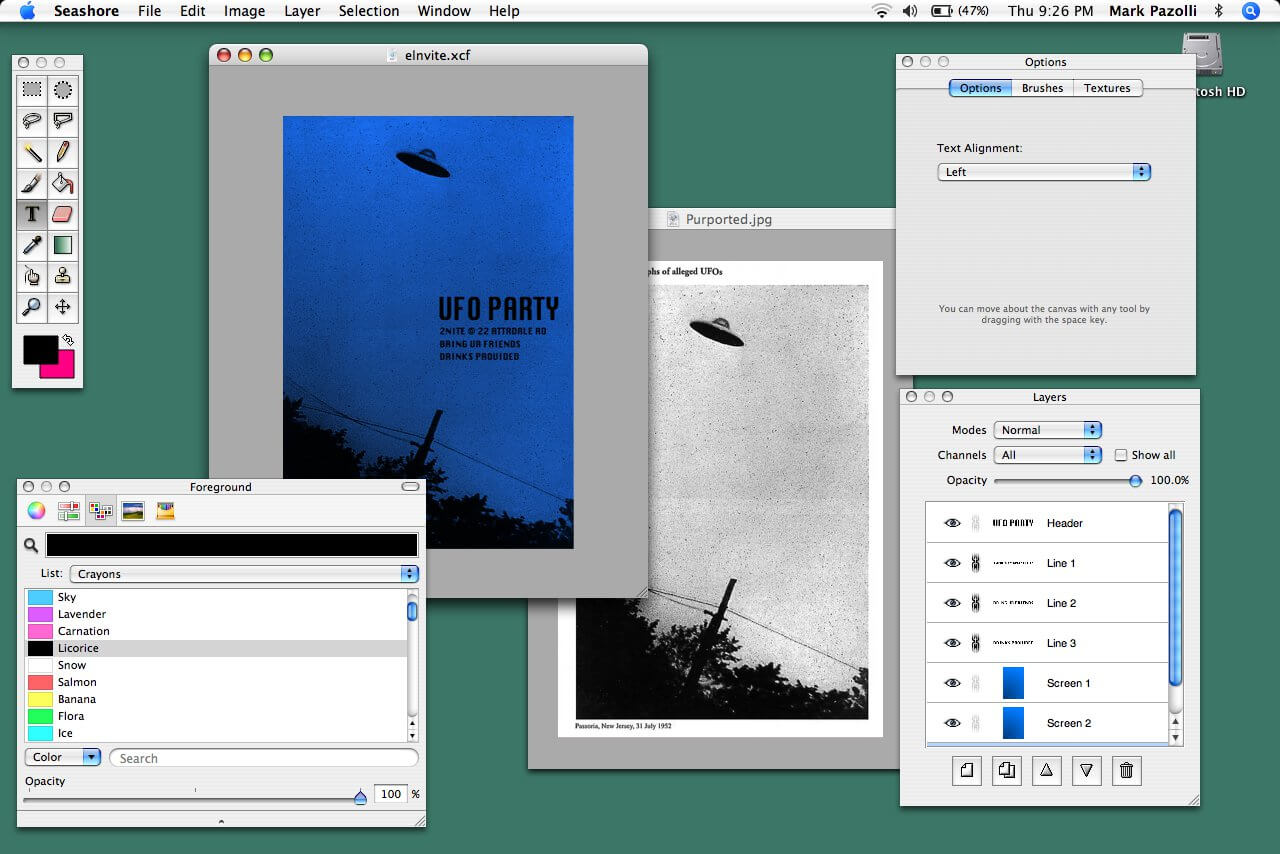 Last on our list is a dedicated image editor for Mac users. Seashore is similar to GIMP and a great powerhouse alternative to Photoshop. It makes image editing simple and easy for Mac users.
Now that there are about Photoshop alternatives you can decide which one to use. If you are looking for a free alternative to Photoshop can use GIMP and if you want an online image editor, then to you have the options. It depends on your requirement which tool you would like to use. Please let us know which one you picked and why by leaving us a comment.