Table of Contents
It's time to take Mac security seriously! Gone are those days when Mac was considered malware-free. Earlier, due to its low market share, it wasn't targeted however with passing time it has caught the fancy of cybercriminals. This interest in Mac is also because of its high cost.
Acquiring Target
Windows have always been the favorite target for spammers, attacker but with the release of Windows 7, things started to change. Microsoft emphasized security and made it essential for the operating system. The company learned from its experiences and made solid progress in fixing the old leaks and making the system more secure.
On the contrary, Mac machines have always been more secure than Windows and the latest Mac OS is much secure. But claiming it to be completely secure won't be justified, as no system is 100% secure.
Man makeable is Man breakable!
Security experts agree that Windows experience more attacks, not because they are not secure. The reason is they have a much larger market share as compared to Apple machines. Cybercriminals always like to target machines with a large user base as opposed to one with very few users.
Also Read: Life Threatening Malware: Triton
Why would anyone like to invest in something that would not be in the best of their interest?
Due to this reason attackers, find Windows machine more lucrative. A small piece of malicious code can get them the greatest output. All want to get the most out of what they invest. So why invest in less when you infect largest number of machines without much ado.
Note: Old, outdated, unpatched machines are easy targets regardless of market share.
In simpler words, the reason why your Mac has been secure is not because of the operating system, it's just that due to its market share cybercriminals didn't bother to create more malware attacks targeting Mac.
In addition to this, Mac has various built-in tools that protect the user. For example, when you download anything it is checked against a list of known malware using XProtect. This helps to stay protected from threats. Moreover, Gatekeeper another inbuilt tool stops apps that are not signed by Apple from opening without permission.
Even though Mac has all these built-in security tools Mac machines are now at risk. Because there are loopholes and gap in the armor that shields Mac machines.
Lately, you may have heard a lot about Mac malware, spyware, ransomware and other threats that say the other part of the story.
History of Mac Attack
Do you remember Flashback? It was the biggest trojan attack designed specifically for Mac machines.
Malware programs are created to get user information. These details can either be sold on the dark web or can be used to perform fraudulent activities.
Flashback Trojan was detected by Russian Antivirus firm Dr. Webb and the security giant Kaspersky confirmed it.
Keeping all this in mind Mac's latest operating system Catalina is promising to be more secure. macOS Catalina is said to have a dedicated system volume for operating system and a T2 Security Chip.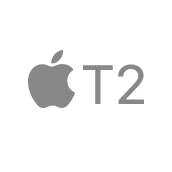 How does the Trojan work?
Scammers use different tactics to attract users and make them visit an infected web page. Once the user lands on the page a malware downloader is installed on the machine. It then starts sending message to the hacker's server with a unique ID for identification of the infected machine. Once all is done criminals can control the machine.
Flashback Trojan is a Java vulnerability, that is, it is not OS-dependent. Malware writers don't need to know the OS as browser run javascript. So, once the trojan gets installed it uses the browser to infect the machine and spread itself. Result of which is approximate, 98% of Mac machines were infected due to Flashback trojan.
Also Read: Five Important Functions required In An Antivirus Software for MAC
How to Stay Safe?
In today's context, it's controversial to say which OS (operating system) is more secure and will win the race. This is because viruses and other types of malware exist and pose threats. They can hit the user in any form like a phishing attack, spam emails, infected website, adware or anything. It depends on the attacker which form they will find suitable to trick the user in giving out the personal information.
The only way you can stay safe is by not falling for the lures. But what about Web browser and software vulnerabilities that can be easily exploited? As they have nothing significant as to which operating system they're running on.
So, to protect our computers from threats, we must be vigilant keep a check on websites you visit and where you are redirected by the links. Check the links before you click on them if they look suspicious avoid clicking on them.
Most important of all is to install and run an anti-malware program that has application signatures, up to date database and runs a thorough system scan.
Time to have a Security Software
There is no general liking for security software when it comes to Mac. As the users still think their Mac is self-sufficient and there is no need for a security application. But this approach won't take them a long way.
To protect your system from unknown threats an anti-malware program is a must. We have one such program that you can try using. Designed specifically for Mac machines, Systweak Anti-Malware gives multi-layer protection to your Mac. It has 2 types of scan and the database definition are updated regularly to provide protection from the latest threats. A thorough scan of the program doesn't allow any infection to hide inside the root directory and multiply themselves.
Also Read: Safeguard Yourself on Public Wi-Fi Hotspot
One can take as many security measures as he wants but until and unless they are the best ones it won't make much a difference. Security software that scans your startup items, browser extensions, full system, and all the other files is perfect. Common sense is the best way to stay safe but if the intelligence of an anti-malware program is added to it, you will see the difference. If interested in trying the program you can install the trial version by clicking here