Lightroom is one of the most used photo management and photo editing tools. It helps manage and process images. Not only this using it you can process RAW images this means no longer you need Adobe Camera RAW to do the job. All this makes Lightroom a must-have tool, but people still look for Lightroom alternatives. The main reason for it is the price followed by the level of difficulty. In addition to this, some users look for Lightroom alternative just for a change as they want to try other photo editing software.
Whatever the reason may be, here we bring for you best Lightroom alternatives. You can choose any of the options from the list.
In addition to this, if you are looking for our recommendation, we suggest using Wondershare Fotophire. This intuitive and easy to use tool is perfect for both business and personal use. Using this tool, you can perfect your images in just a few clicks. Moreover, Wondershare Fotophire offers options to edit, cut, crop, and erase unwanted objects from photos.
Download Wondershare Fotophire
Best Lightroom Alternatives (Free and Paid)
1. Skylum Luminar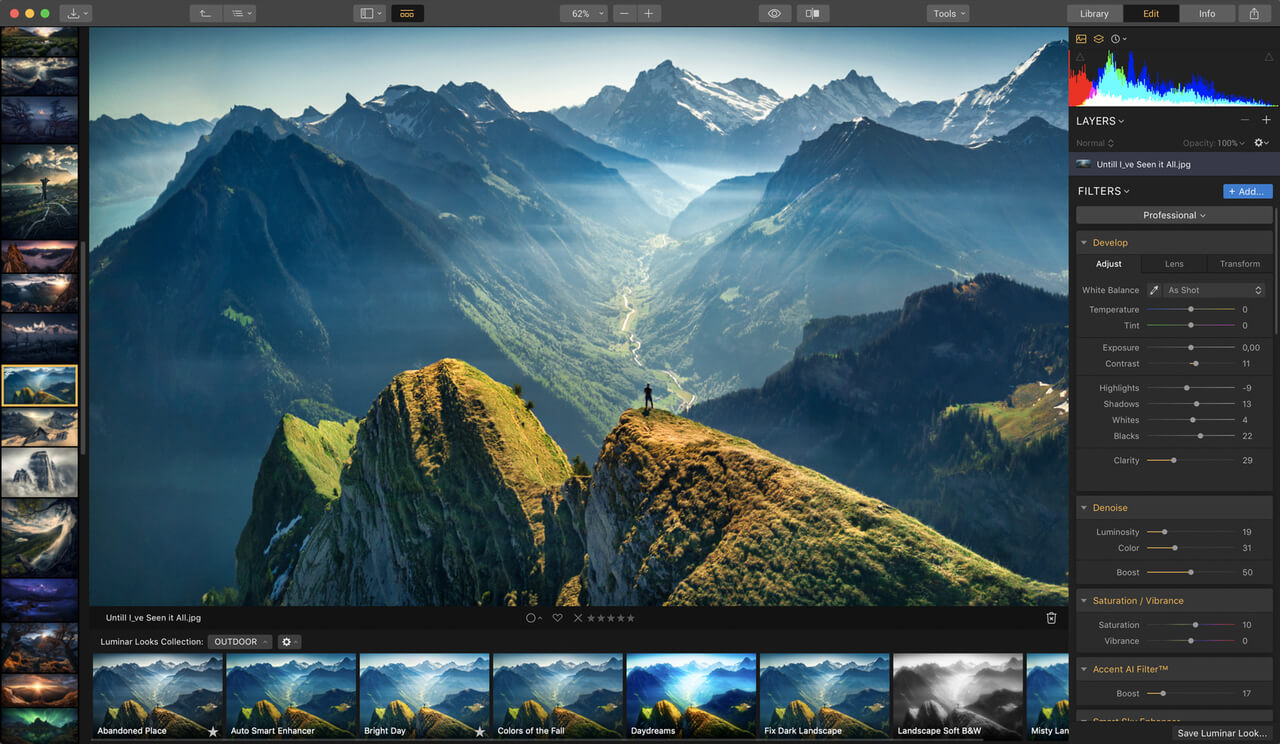 One of the low-cost Lightroom alternatives is Skylum Luminar. This photo editing software includes AI tools, helps process RAW images, offers more than 70+ instant looks, quickly erases unwanted objects, helps denoise an image and offers various filters and editing tools. With Skylum Luminar by your side, you can add volumetric lighting, sharpen an image, and do a lot more. It is an outstanding photo editing software for those who are looking for Lightroom alternatives.
Moreover, using Skylum Luminar details of an image can be hidden and its AI structure tool auto-detects people in a photo to avoid overprocessing. All this makes it a great tool and one of the best alternatives of Lightroom.
2. RawTherapee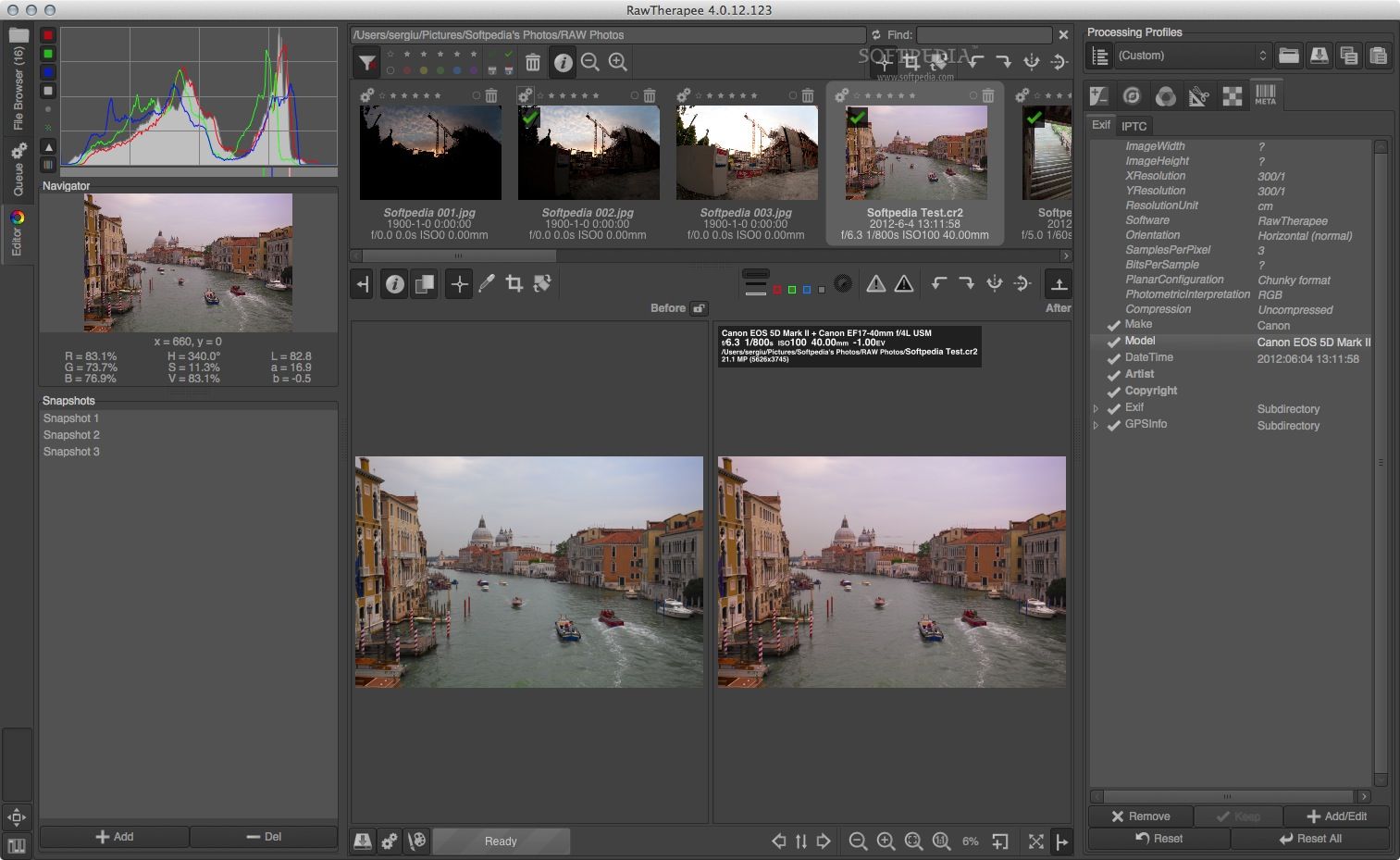 This one is an open-source and free alternative of Lightroom. RawTherapee works on the concept of nondestructive editing, this means restore actual file anytime you want. Although free this image processing software doesn't miss out on any of the image editing features. RawTherapee is feature-loaded, offers advanced capabilities and it even allows to adjust digital noise, sharper image and do a lot more.
Besides this, RawTherapee includes support system to allow software access. This Lightroom alternative also gives an option for batch image processing. All this when combined makes RawTherapee a great alternative of Lightroom. The only thing that you may not like in RawTherapee is that it doesn't sort images. User will have to use an alternate method for it.
3. LightZone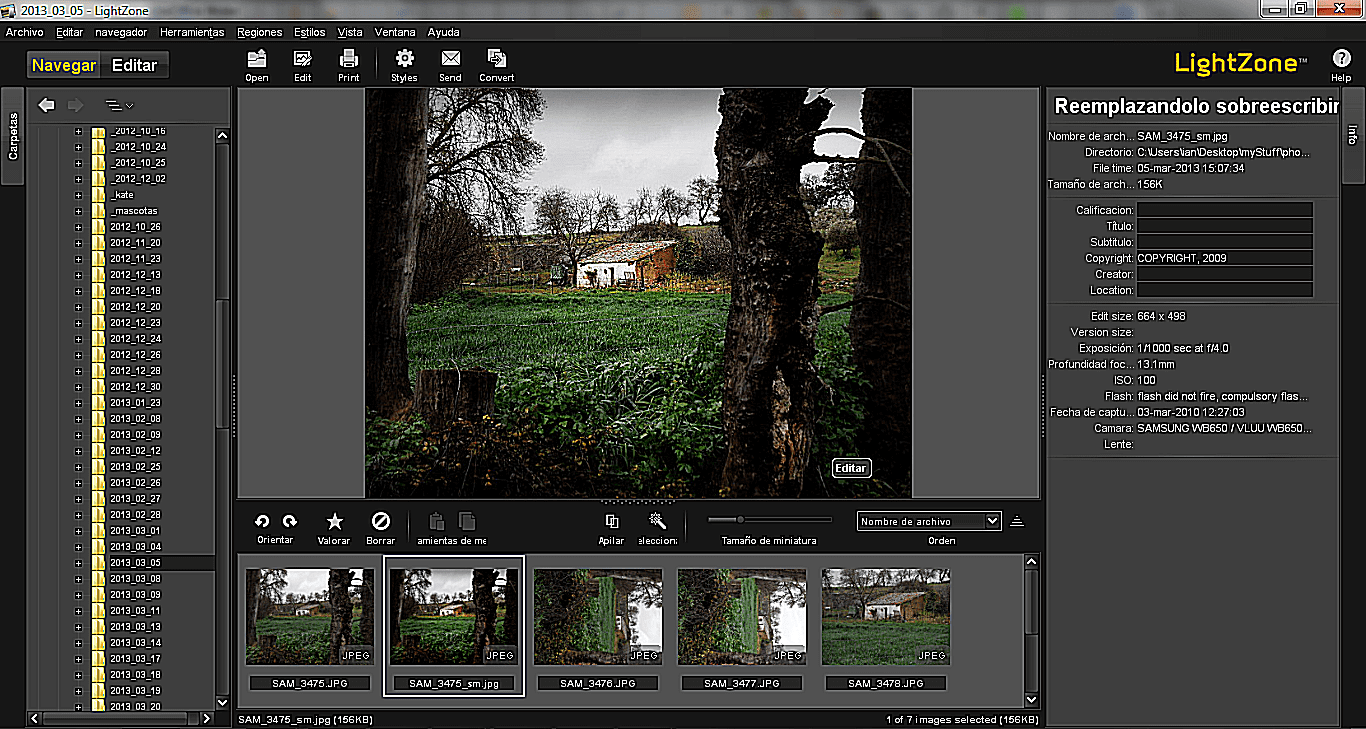 Another open-source and non-destructive alternative to Lightroom is LightZone. To use this product, you will need to create an account on LightZone platform. Once signed in you can download the software and start processing RAW images. Besides, this LightZone also supports JPG and TIFF image processing meaning you can edit different image file format. LightZone offers amazing filters that can be used to get the desired results. Remember creating an account to use the app is free and will not take long.
4. IrfanView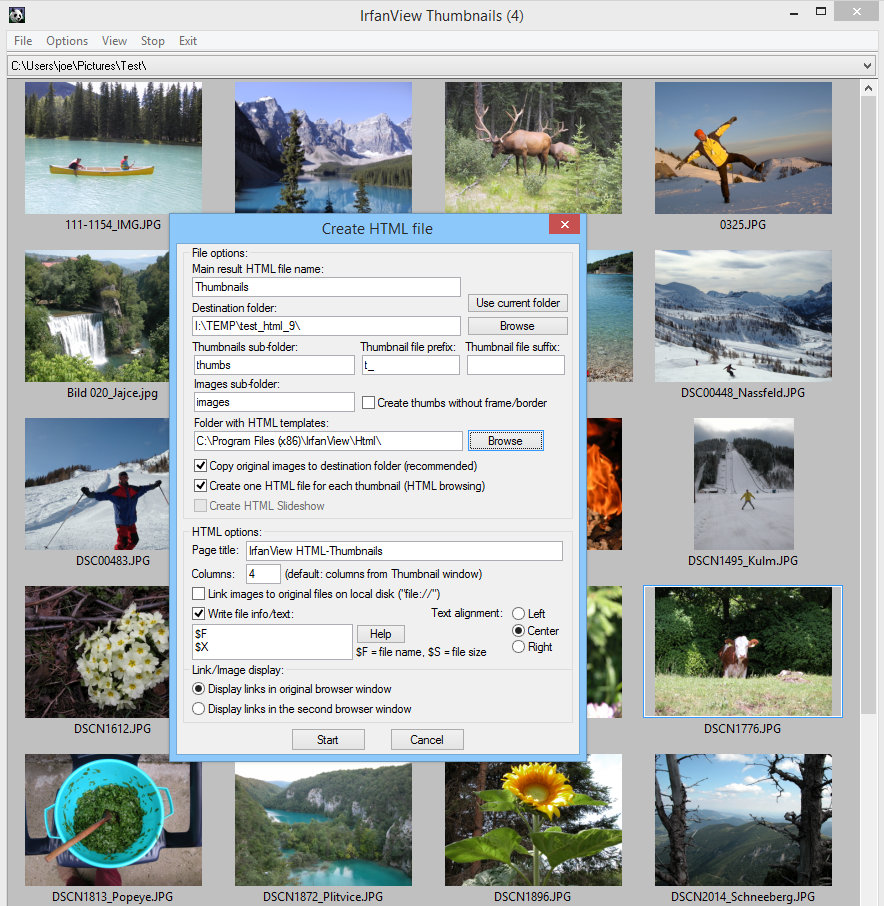 IrfanView is another popular image editor and organizer tool that expands it supports for compressed and RAW image file formats. Its user interface is not friendly, but it has all the features
Required to accomplish image editing by professional photographers. IrfanView offers an extensive range of features like renaming image files in the group, adding tags, etc. Once an image is edited using IrfanView you can transfer images to a photo editing program like GIMP.
5. Capture One Pro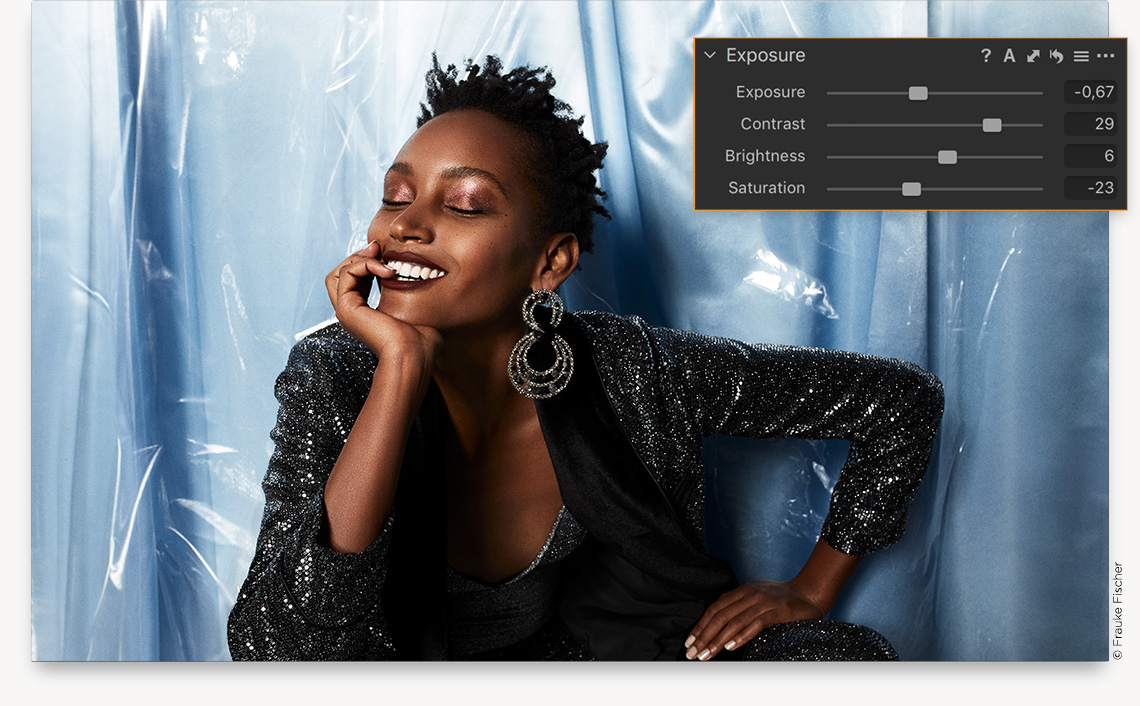 Capture One Pro is a pretty cool alternative for Lightroom, but its price isn't that appealing. However,  if you are looking for a basic tool this isn't for you. Talking about Capture One Pro features it offers advanced abilities. Moreover, it supports 400 + cameras and offers high-level functions to expand image processing. Its live view feature is amazing.
6. DarkTable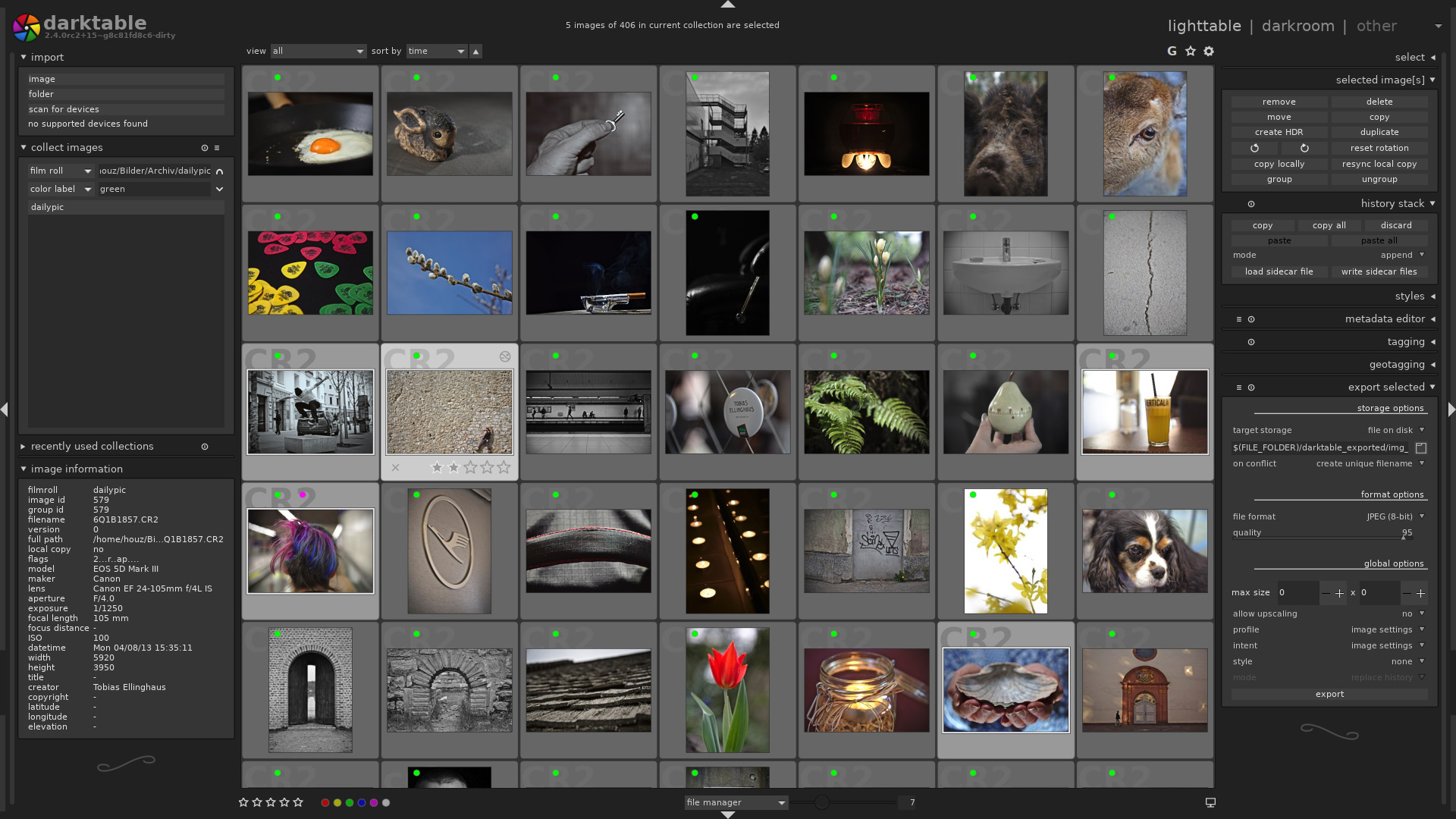 Do not want to pay much for Lightroom alternative here you go, another alternative to Lightroom is DarkTable. This great image processing tool is free to use and is easy to use. Moreover, it offers decent editing features and supports more 400 + cameras. The only problem with DarkTable is its interface.
7. DxO PhotoLab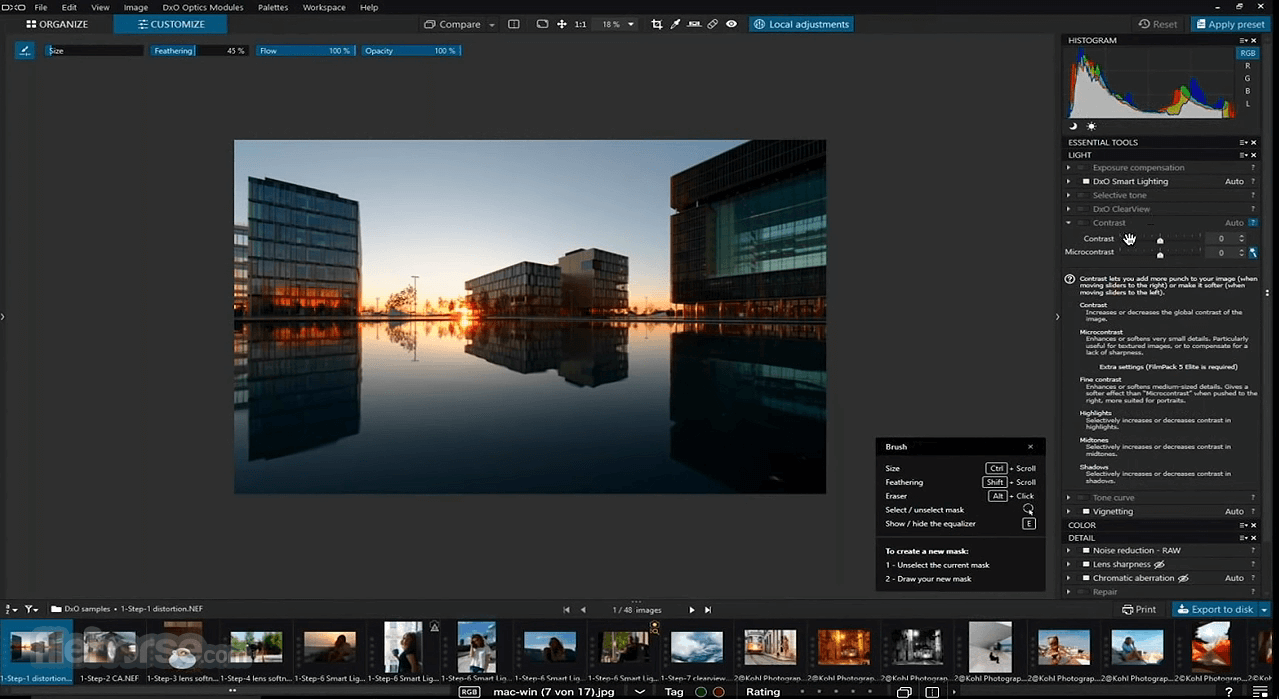 Looking for a competitive professional image editing app that can stand against Lightroom, RawTherapee and Capture One Pro, DxO PhotLab is the answer. Formerly known as OpticsPro, DxO PhotoLab app has an interactive design and offers elementary editing features the same as Lightroom. Another amazing feature is its noise reduction capability. The only drawback of this Lightroom alternative is it does not allow local adjustments and supports only 250 cameras for raw image processing.
8. ON1 Photo RAW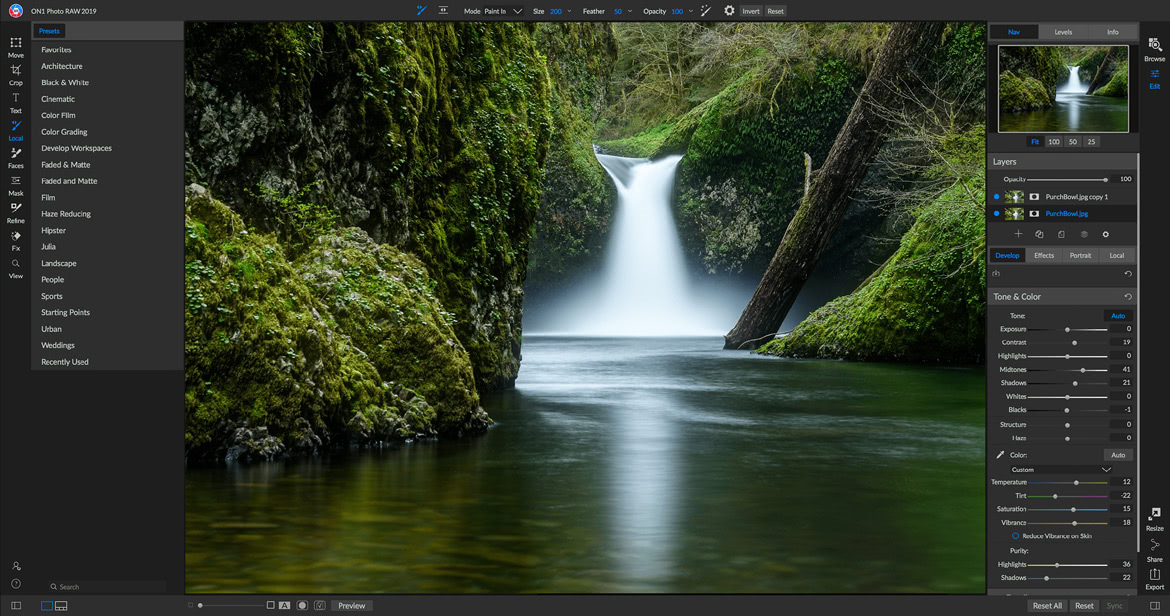 This is a new app but was able to take its place at number 7 as an alternative to Lightroom due to its impressive features. On1Photo RAW also support layer feature like Photoshop it means you can join different images. This app is intuitive and fast and can even handle local adjustments. The only trouble is to some users its interface appears a little cluttered.
Unlike Lightroom, to use ON1 you don't have to import photos as its filesystem searched file system to detect changes.
9. ACDSee Photo Studio Professional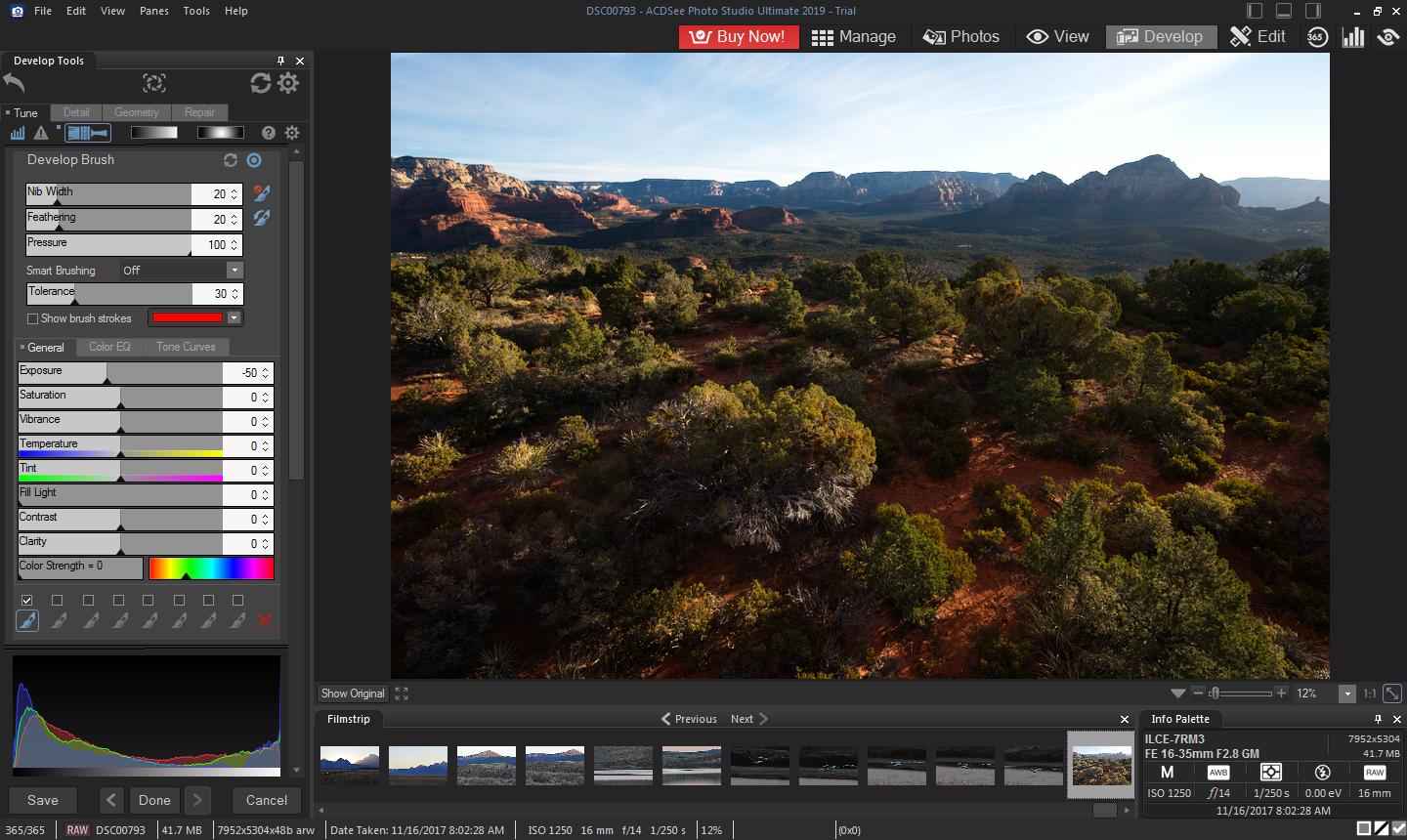 If you are a Windows user ACDSee Photo Studio Professional is the best RAW image processor and a great Lightroom alternative. Its several vital features are like Adobe's app and they help use do advanced editing. This tool is great news for those who are looking for an easy to use that can take care of RAW image processing.
10. Affinity Photo
Although new for Windows this tool helps perform RAW image processing and offers various impressive features. Besides this, it offers advanced tools to help professionals. Originally Affinity Photos was designed for Mac but is now available for Windows too. This Lightroom alternative will make you a professional level editor. Its features like digital painting, PSD editing, 360-degree image editing,  and others give a professional touch to the image you want to edit. Using it you can process multiple images and also add layers to the images as Affinity Photos supports it.
Conclusion:
Unquestionably Lightroom is the best app when it comes to image editing, raw image processing, and managing images. It is a feature-loaded app, but its price is what makes people look for an alternative. If you look around, you will be able to find different alternatives that offer similar features. Not only this, you do not need to pay a huge amount to use these apps. If you are not ready for Lightroom you can try these alternatives they will surely help you. RawTherapee open source and free alternative to Lightroom is best if you do not want to pay.
The only thing you need to keep in mind while looking for Lightroom alternatives is they should process RAW images. All the apps we have listed process RAW images, but it is up to you which app you would want to use. The best way to decide is by using the trial version of the app. If you pick any alternative from the list and liked it please share your experience in the comments below.