Table of Contents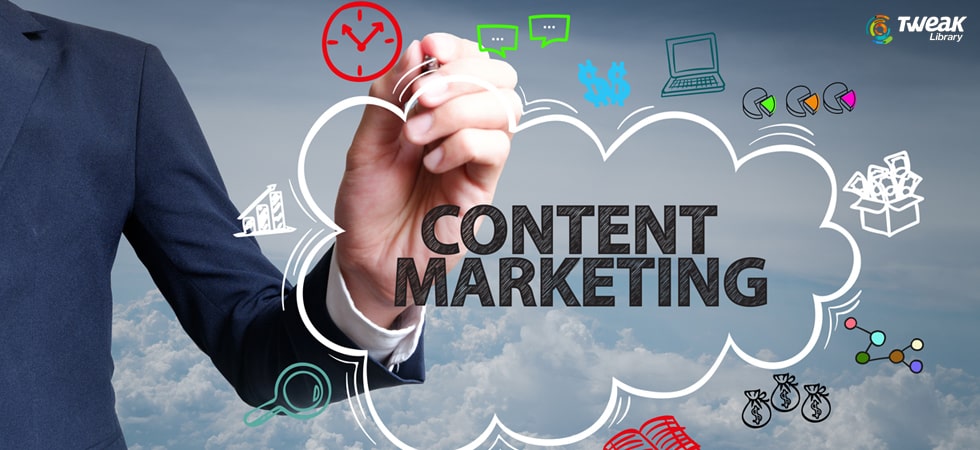 If you are a fanboy of content marketing techniques, then you will be interested in advanced content marketing tools too. These smart tools that we will discuss in this guide will offer tons of useful features to automate your content marketing efforts and save time.
You can find numerous content marketing tools, but getting to know the best is tough. Hence, here we have shortlisted best content marketing & promotion tools that you should use in 2019.
Best Content Marketing Tools in 2019
1. SEMrush Content Marketing Toolkit
The first in the list of best content marketing tools is a smart solution from SEMrush. This powerful tool helps with research, plan, write, optimize, analyze, measure, and improve content marketing efforts. This smart solution allows being both creative and analytical.
Features of SEMrush Content Marketing Toolkit
Content Analyzer feature helps audit content & track posts easily.
Topic research feature helps generate content ideas with in-depth topic research.
Brand monitoring feature helps track your brand mention online on various platforms. You can even track online mention of any phrase or word.
The SEO Writing Assistant helps check the readability score of your content, check SEO potential and originality of content in real-time.
It also offers SEO content Templates to help you write SEO-friendly content.

2. WordPress
This simple yet most powerful tool calls you to join the global community where it powers 34% of the Internet. Use this nifty solution to get a custom domain, numerous useful features, and 24/7 expert support. You can use this advanced CMS platform to manage & promote your content easily. Using its advanced plugins, you can perform almost any task virtually.
Features of WordPress
Powerful third-party plugins and themes to help you customize your blog.
Numerous SEO tools and Google Analytics optimization support for enhanced user experience.
Advanced design customization to help you customize your themes.
Easy content submission and management.
Wide community support for all the issues you face.
3.  MailChimp
MailChimp is next in the list of best content marketing tools you should use in 2019. It helps promote content by offering amazing email marketing services. This all-in-one marketing platform saves a lot of your time and automates everything for you. It offers easy subscription features as well where all the data is saved on huge data centers. It helps increase your sign-ups and open rates with multichannel campaigns.
Features of MailChimp
Offers effective marketing CRM solution to help you turn your audience data into insights.
Using this tool, you get full control over your audience and get to know more about them.
It offers effective brand design options, templates, and more to help you create professional-looking marketing campaigns.
Using this tool, you can create integrated campaigns using social, email, ads, and other mediums.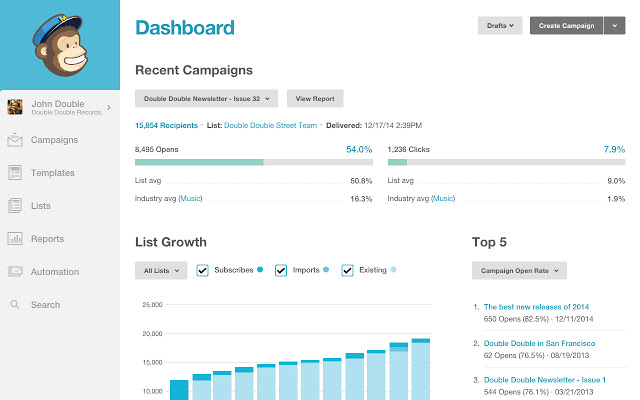 Also Read: Beginner's Guide to Content Marketing
4. Buffer
Use Buffer to grow your brand on social media and build your audience. It helps with planning, collaborating, and publishing content to bring more traffic and meaningful engagement. Using this tool, you can schedule your posts on various social media platforms effortlessly. Here, you can manage your content on various social media platforms including Facebook, Pinterest, LinkedIn, and Twitter.
Features of Buffer
Simple UI and easy dashboard to easily manage content across various social media platforms.
It allows to draft posts, build effective social media campaigns, and coordinate with the team for better results.
It allows to schedule posts, customize posts, view drafted content, and more.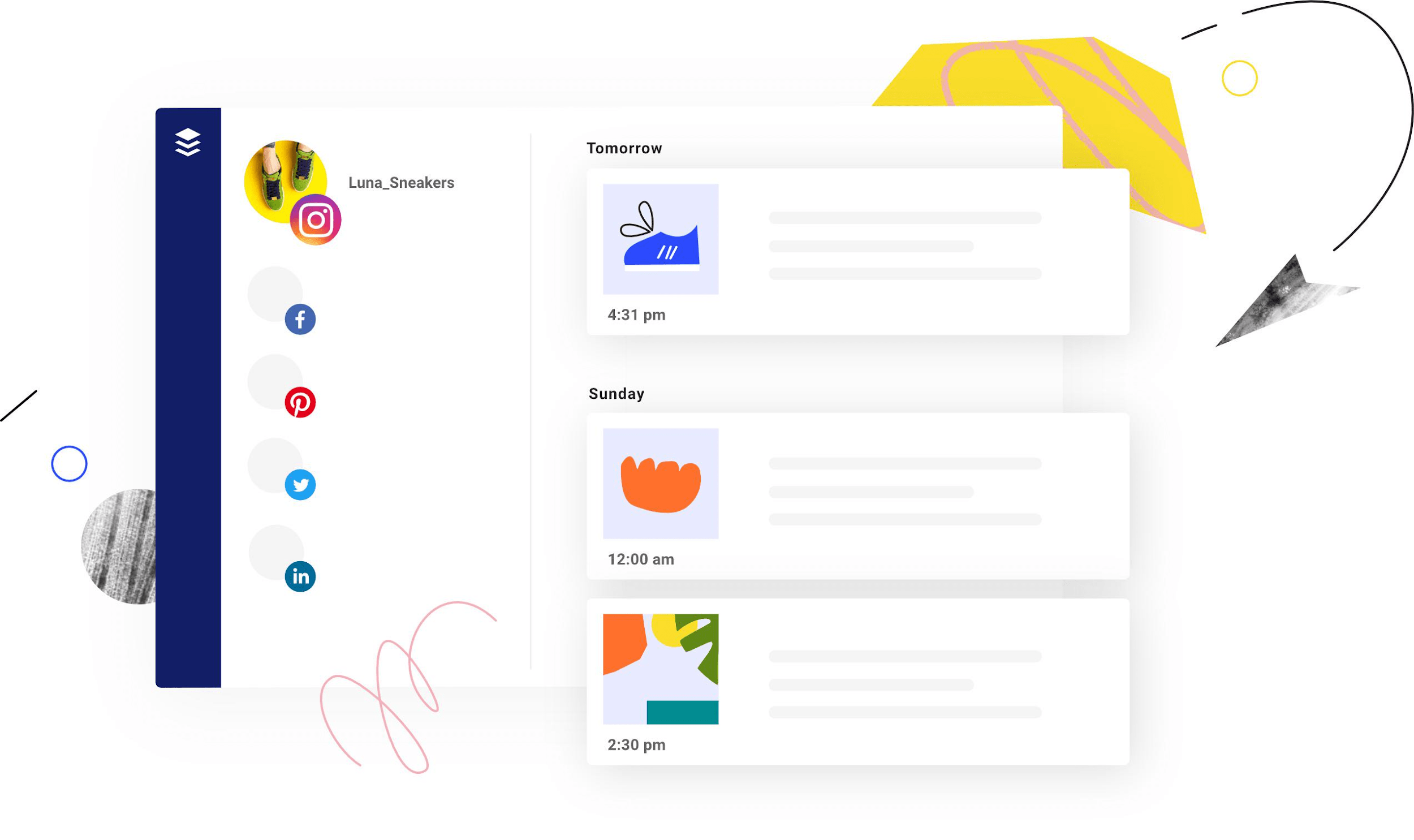 5. Hotjar
Hotjar offers a fast, effective and visual way to help you understand the users. Moreover, you get the option to understand everything that is going on your site and get insights to plan things efficiently. It offers interactive heatmaps, recordings, and effective conversion funnels to deliver seamless results.
Features of Hotjar
Offers incoming feedback, feedback polls, surveys, and more.
Use this tool to track customer satisfaction (CSAT), Voice of the customer (VOC), and Net Promoter Score (NPS).
Using this tool, you can eliminate guesswork by watching session recordings and understand the way people are using your product.
Easily understand user behavior and ask the right questions at the right time.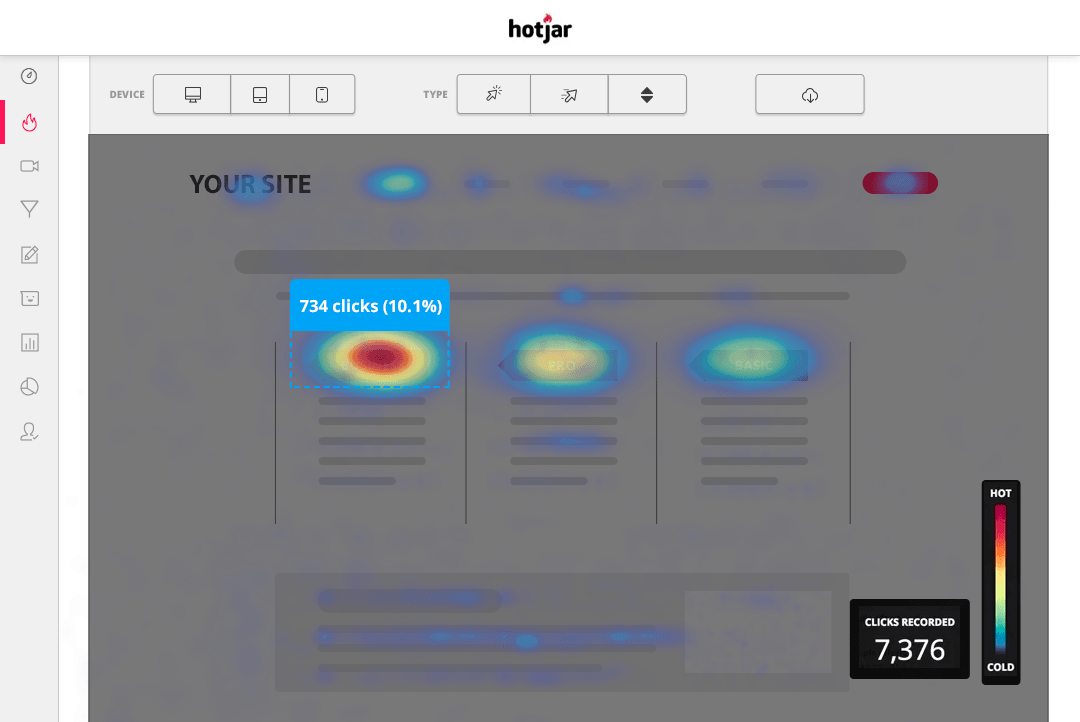 Conclusion
So, these were the 5 best content marketing tools you should use in 2019 to automate content marketing process and save time. If you have tried any of these tools before, then feel free to share your experience in the comments below.
You can also share these best content marketing tools with your friends on Facebook. Don't forget to subscribe us on YouTube.