Table of Contents
Google Chrome's market dominance can be attributed from the features it keeps on rolling out with every update. You see Google Chrome updates are truly magical.
And, here's why you should update chrome – Google updates Chrome with the latest security patches and new versions every six weeks.
Chrome updates are fantastic and come in four different versions namely –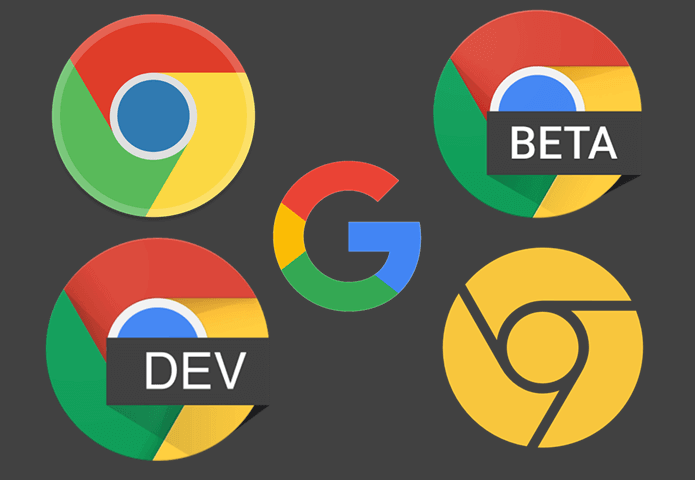 (i) Stable: this is the version that we use in our day to day lives
(ii) Canary
(iii) Beta
(iv) Dev
We shall talk about each of these versions in greater detail in later blogs.
Download Chrome Beta Version 78 – Send And Dial Phone Numbers Directly
Before we learn how to use it, make sure that your device is linked to the email ID with which you signed in to Google Chrome. Only then you will be able to locate your device. You could do the same by installing the Chrome browser for Android.
Customer care numbers or even helpline numbers are way too long, isn't it? The chances of us making errors when we have to dial the same numbers are very high despite us checking or cross-checking.
It looks Google has understood this pain and due to this fact it has come up with a new feature called click to call. This new feature is available in Chrome beta v78. Using it you can send phone numbers from Chrome to Android allowing user to make calls easily. As for now the feature would work on phone numbers like customer care or helpline numbers.
You can download chrome beta from the official website. Downloading Chrome beta gives you tons of opportunities like the ones mentioned in the screenshot below:
How To Send Phone Numbers From Chrome Beta To Android
The feature of sending phone numbers from Chrome directly to the Android device goes by the moniker "click-to-call". Let's see how you can make this feature work –
First, you need to make sure that you have Chrome Beta Version 78. While Chrome automatically downloads updates but it does not automatically install them or even restart to install them.
And, there are times when people have Chrome opened for days and weeks because of which the update waits to be installed doesn't actually get installed. If that's you, you could be missing on important security patches and thereby putting your computer at risk.
If you don't know how to update Google Chrome, follow the steps mentioned below –
If you haven't yet updated the latest version of Google Chrome, follow the steps mentioned below to check if you have an outdated version.
1. Open Chrome and click on three dots present at the top left corner of the screen and then locate the "help" option. You could also type in the following in the chrome location box –
chrome://settings/help
2. Chrome will now check for any pending updates and download them. If an update is pending it will appear in one of the three colors – green, orange and red (depending on the number of days the update is pending). Once you have installed the update click on relaunch.
To send phone numbers from  Chrome to phone follow the steps mentioned below –
1. Highlight the number or click on the hyperlinked phone number
2. Right-click on the number that you wish to call
3. When you click on the hyperlinked or highlighted number, a prompt will ask you about the device you wish to make a call from
4. Once you click on your device, you'll get a notification with the digits on your Android device
I'm Unable To Access This Click-To-Call Feature, What Should I Do?
It could be one of the two things mentioned below –
If you download Chrome Beta v78, the click-to-call shall be enabled by default. But, in case you are not able to access it, you've probably not enabled it using a flag. Follow the path mentioned below –
chrome://flags/#click-to-call-context-menu-selected-text
One more thing that you need to remember is that the feature will currently only work on devices that are running Android 9.0 (Pie) and above
In The End
Updates like this make Google Chrome stand above the rest. What do you think? Which is your favourite browser and what is it that you like about the browser you use? Do let us know in the comment section below.
We've got tons and tons of interesting content on both our blog as well as YouTube Channel. So, if you love our content, don't forget to share the same with your friends and family!
Happy Reading!