If you have enabled 2-Step Verification for your Google account, then it is compulsory that you also generate the backup codes, as they provide an alternate method for signing in to your account when your phone is not in network coverage area.
However, since backup codes are one of the media to sign in to your account, therefore some users have a concern that, what if they lose their backup codes and they get into the wrong hands?
So, the biggest question which arises is how to block the lost backup codes?
Note: Changing the password of your account do not block the backup codes.
How to block the lost backup codes?
You do not need to worry in case your backup codes get lost. You can anytime generate the new codes, and generating the new codes will expire all the previously generated backup codes.
To get started visit the following link https://myaccount.google.com/intro/security and sign in to your account.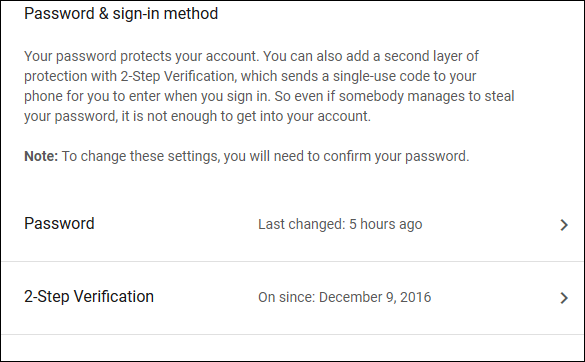 Click on 2-Step Verification and provide the password when asked.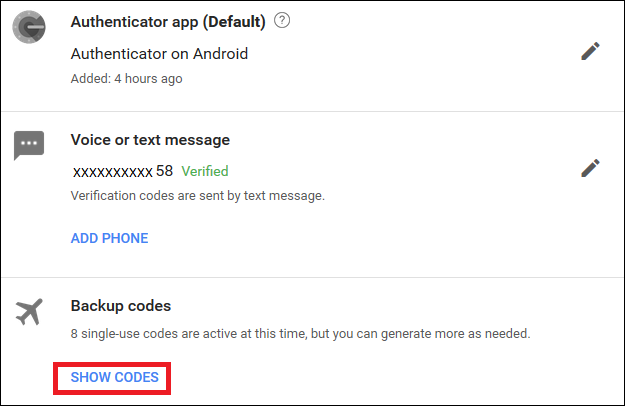 In the Backup codes option, click on SHOW CODES.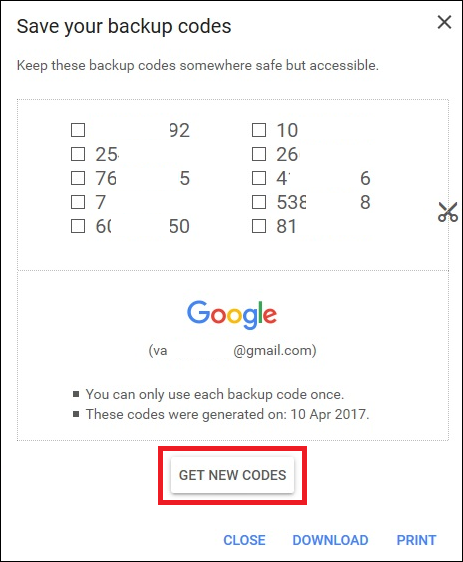 Now click on GET NEW CODES.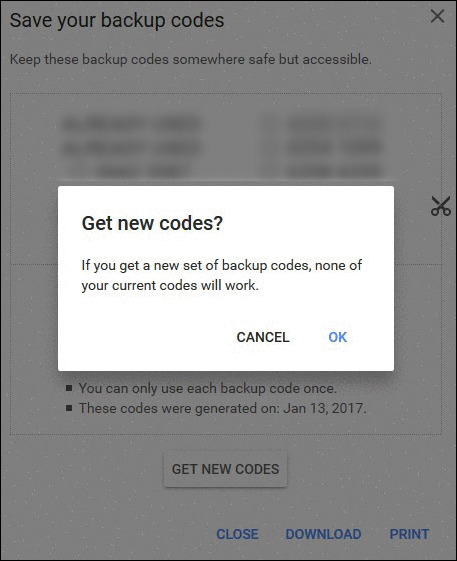 You will receive a prompt that generating a new set of backup codes will expire the current codes. Click on Ok to proceed.
You will now get fresh backup codes which will result in expiring the previous backup codes.
Also read: How can Backup Codes Be Useful While Signing into Google Account
Now you do not need to worry if someone else gets access to your lost backup codes, as they have been blocked the moment you have generated the new codes. Therefore, it is strictly recommended that you instantly generate new backup codes, the moment you notice that your existing codes are missing or lost.
Also, always ensure to keep your backup codes at a safe and accessible location, so that whenever needed can be easily accessed by you.