With the release of the beta version of iOS 11 in the Worldwide Developers Conference 2017, Apple has come up with ample improvements over iOS 10.
In iOS 10 Apple came up with intuitive features to the Messages app. However, with the advent of public beta version of iOS 11, Apple has introduced some major advancements and refinement to the Messages app. New features as well as improved existing features are added to promote ease of access.
Here this article has a list of the 5 most intuitive features added to the Messages app in iOS 11 public beta version.

Messages Sync
Message Sync is one such useful feature in iOS 11 that lets you sync all your messages on all synced Apple devices. Simply navigate to Settings > Messages > Messages on iCloud and that's it.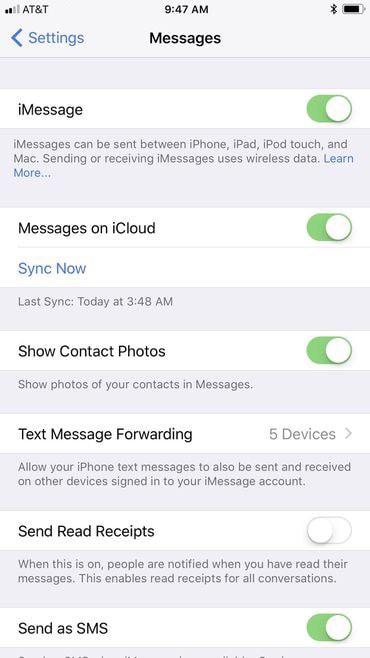 Apple Pay
Pay to your friends via an iMessage now. With iMessage, users can now easily transfer or receive money which is a great functionality to be given in an app.  iMessage App is now linked with Apple Pay and is simple to use.

Two New Screen Effects
One more interesting tweak that has been added to iMessages in iOS 11 are the two effects named as Echo and Spotlight.
Spotlight feature adds a spotlight to any message that comes to you. In simple words, it is done to give attention to any specific message or picture.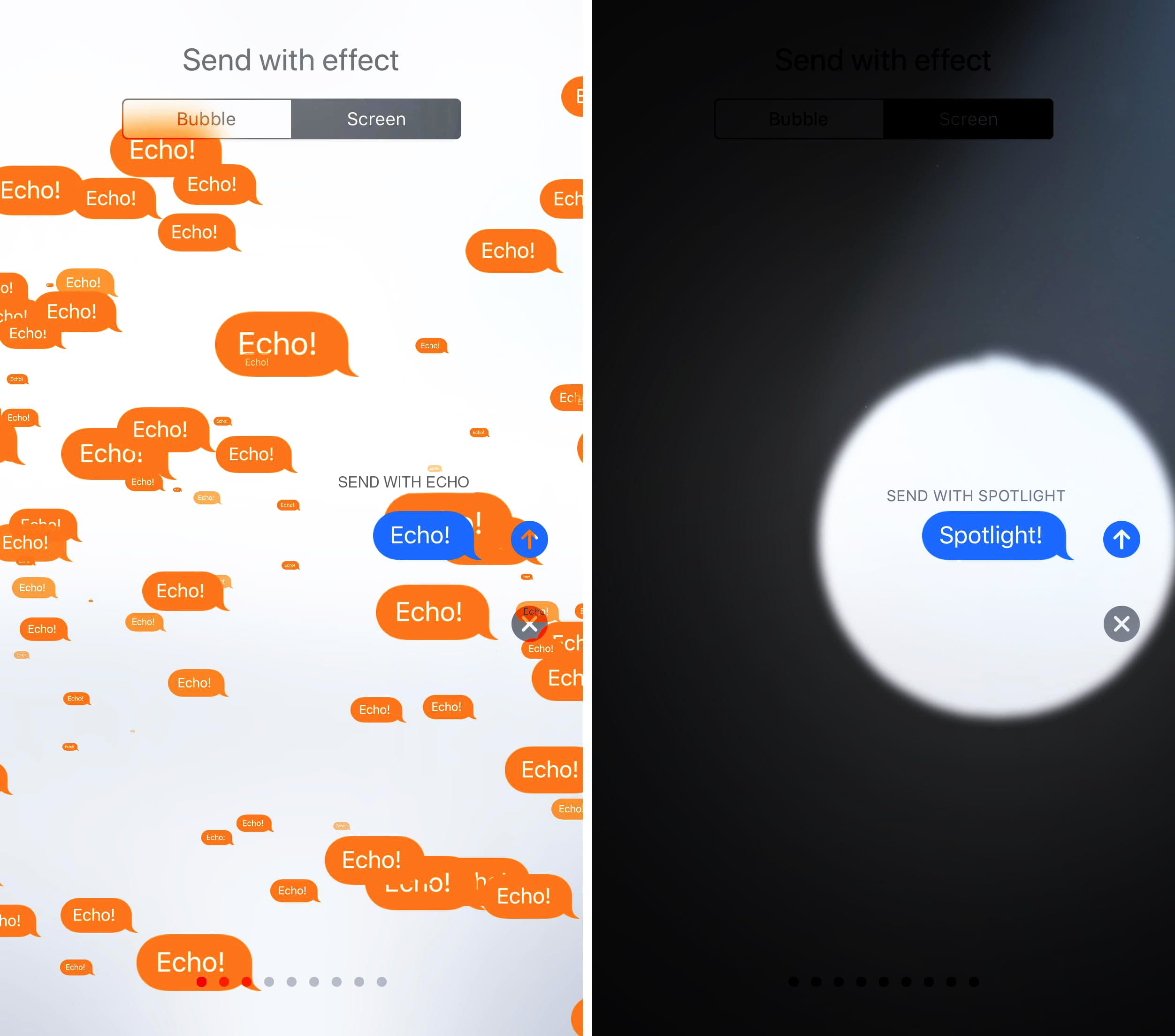 Echo feature multiplies specific messages that you wish to send to your friends. An easy breezy way to bug your friends.

Also read: Hidden Gestures & Features Of iPhone That You Must Know
New App Picker
With iOS 10, iMessages app was not visible to the users and it took a lot of effort to reach out. However, with iOS 11 the case is entirely different. In iOS 11 whenever a conversation is opened a app dock gets displayed at the bottom of the screen. All you need to do it scroll to the left to have a look at the additional apps or you can also long press on the icons row to get the enlarged view of the dock. You can tap on an app's icon to open it or tap the "…" icon to view a list of installed apps. Try this feature in Messages in iOS 11!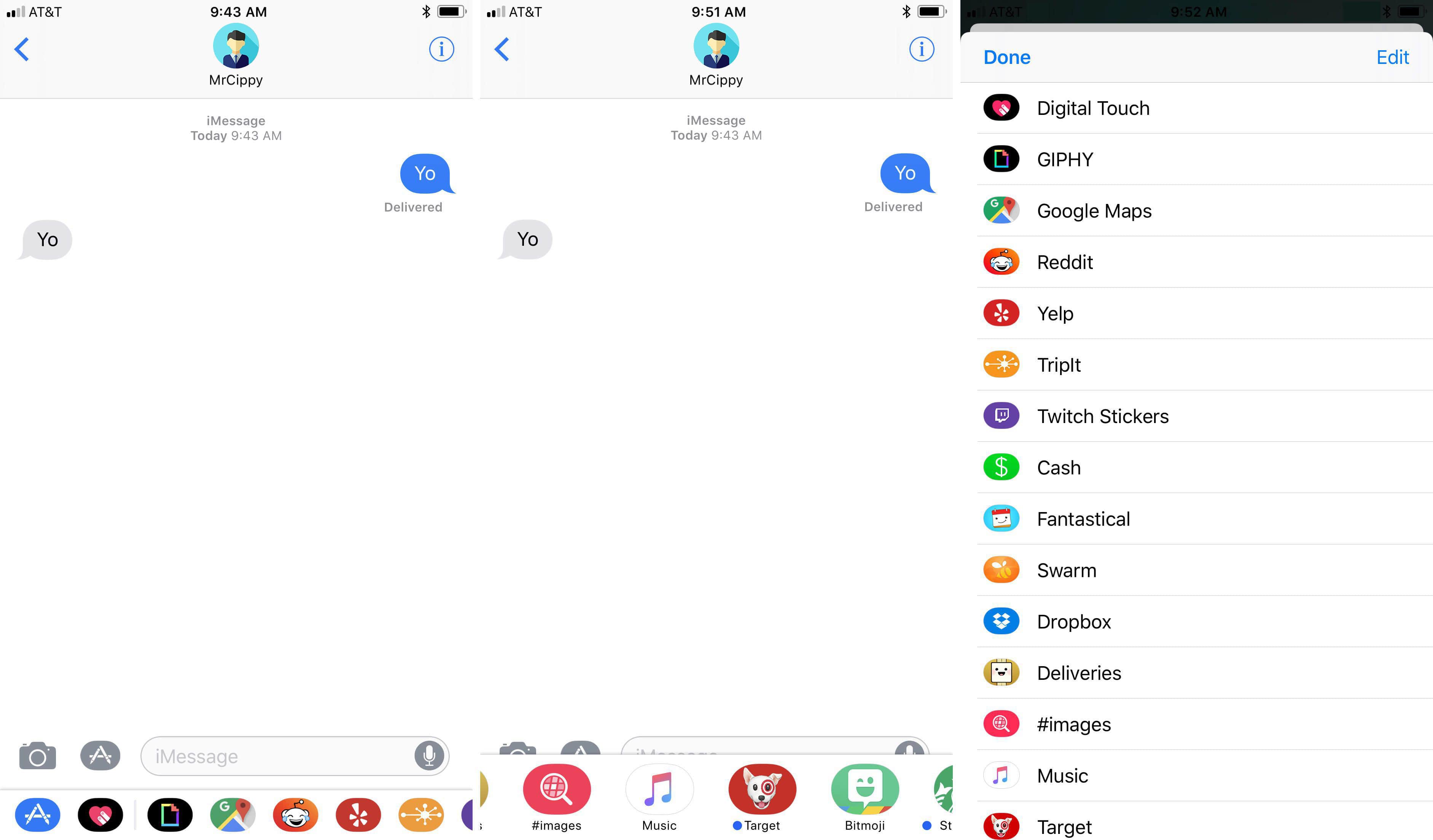 Easy Way to Mute Conversations
Getting irritated by constant messages from your friends. With iMessages app you can now mute a conversation. Just swipe the conversation towards left in the Messages app and click on Hide Alerts. When a conversation is muted a half moon icon gets displayed next to the conversation.

So, the above mentioned were the best features that have been added to the Messages app in beta update of iOS 11. Hope you enjoy using them all.
Read Also: How To Install iOS 11 Public Beta On Your iOS Device