Sometimes you just need some extra help reading something when you forget your glasses or if you want to read some of the small print lurking at the bottom of the latest Terms and Conditions you're presented with, you may need a magnifying glass. Whether you know it or not, your iPhone can also work just like a magnifying glass. Magnifier mode uses the iPhone's camera to magnify text until it is easily readable.
This handy new feature allows you to read small texts more easily without squinting and straining your eyes. The difference between Magnifier and the Camera app is that the magnifier allows you to zoom into a larger range. It's not built into the Camera app but comes with a separate interface with additional controls to provide a better experience. The interface includes a slider to adjust the zoom level and provides quick access to flash for reading in low-light. You can also lock the focus and even adjust the contrast and brightness levels manually.
How to Enable Magnifier
Tap on Settings from the Home screen of your iPhone.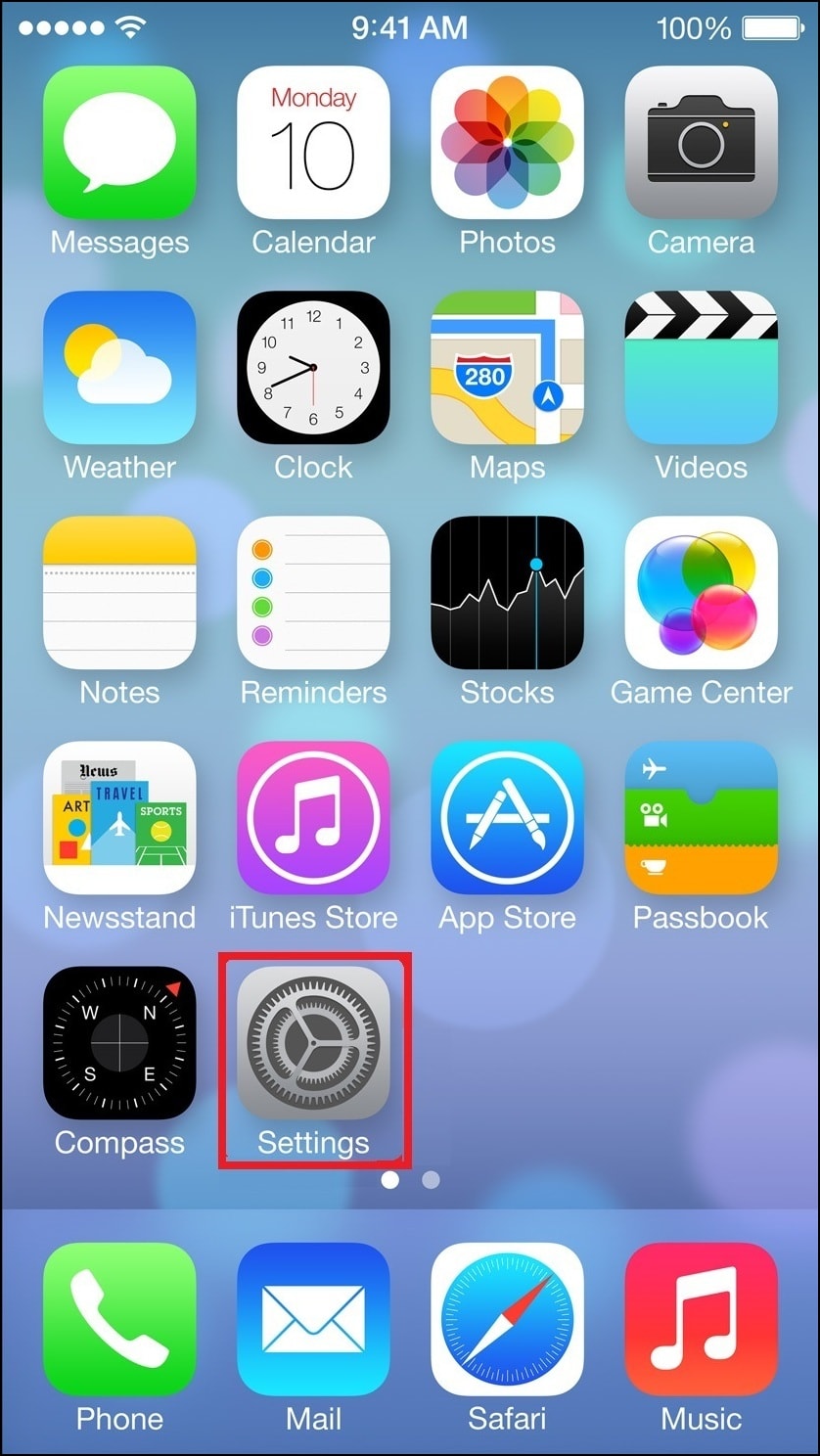 Select the General option.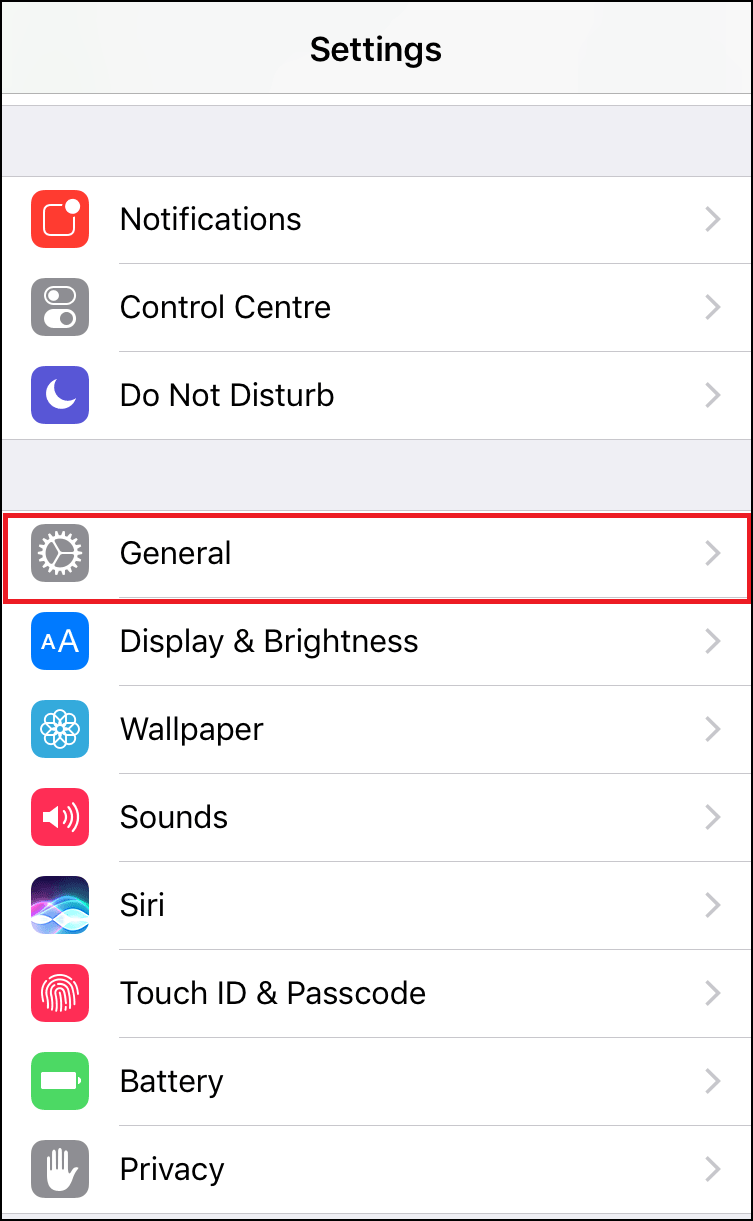 Scroll down and tap on the Accessibility option.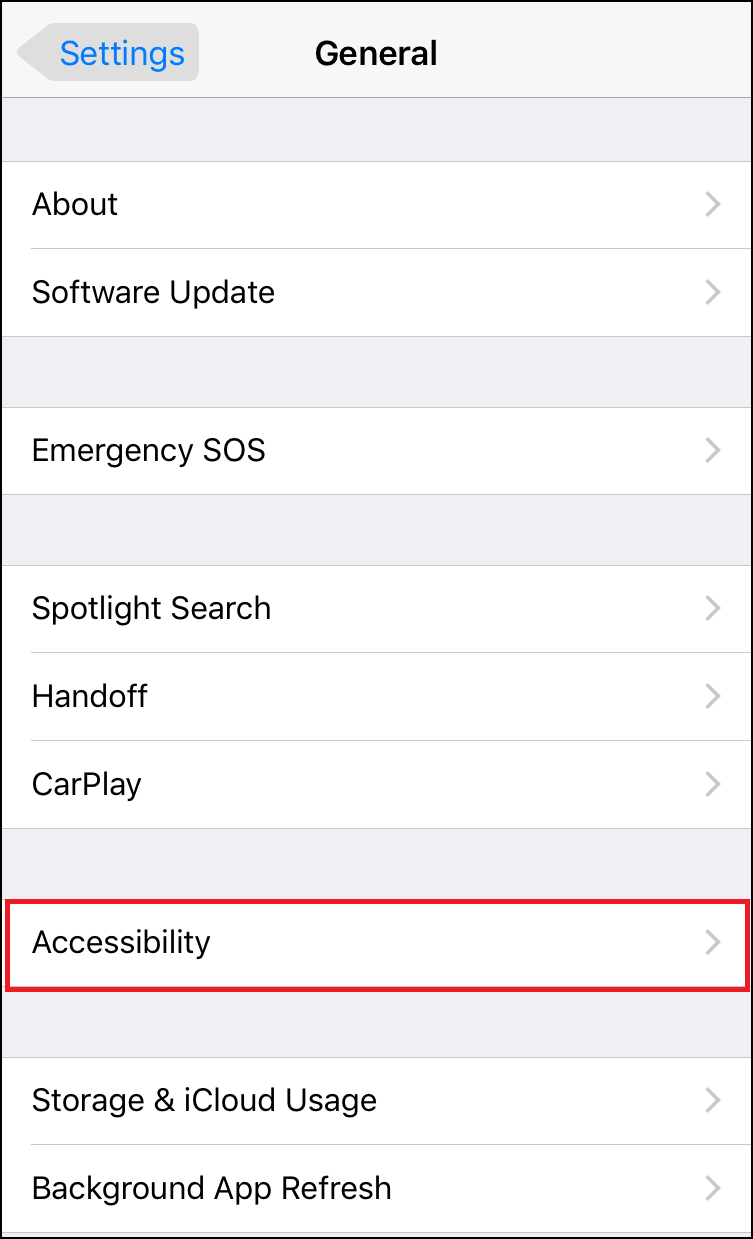 From the Accessibility screen, from the Vision section select the Magnifier option.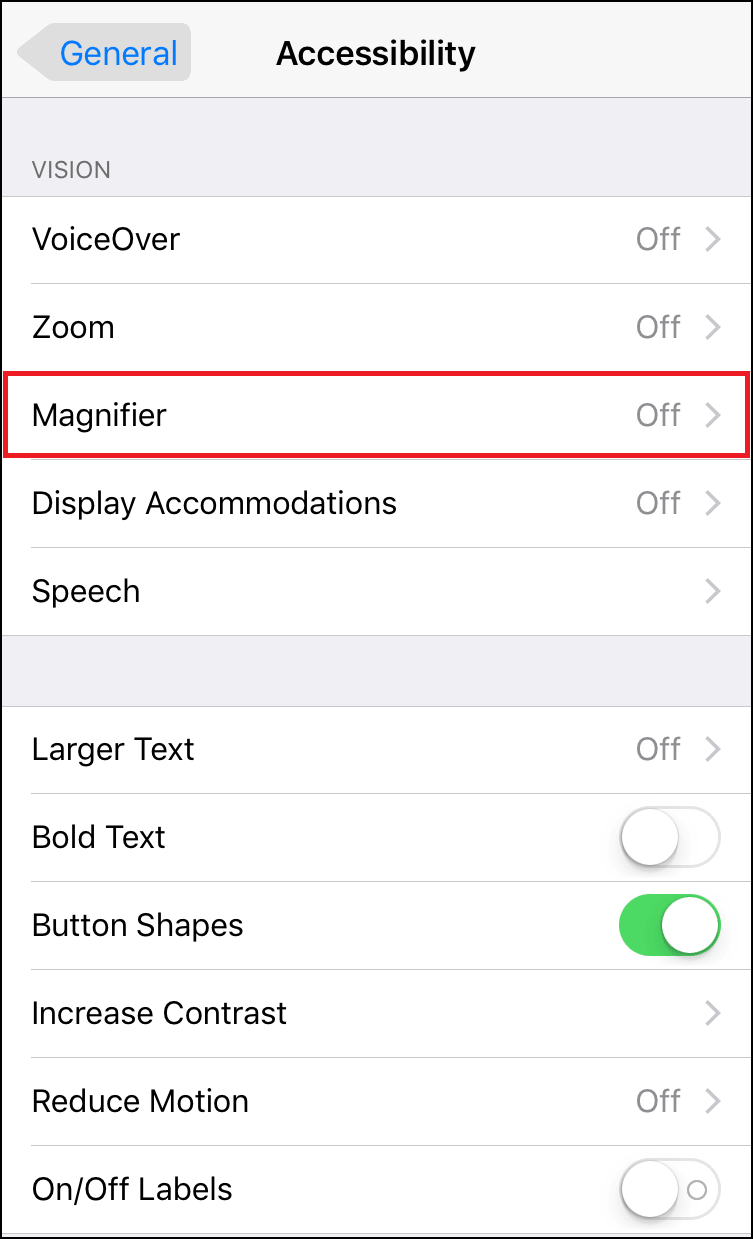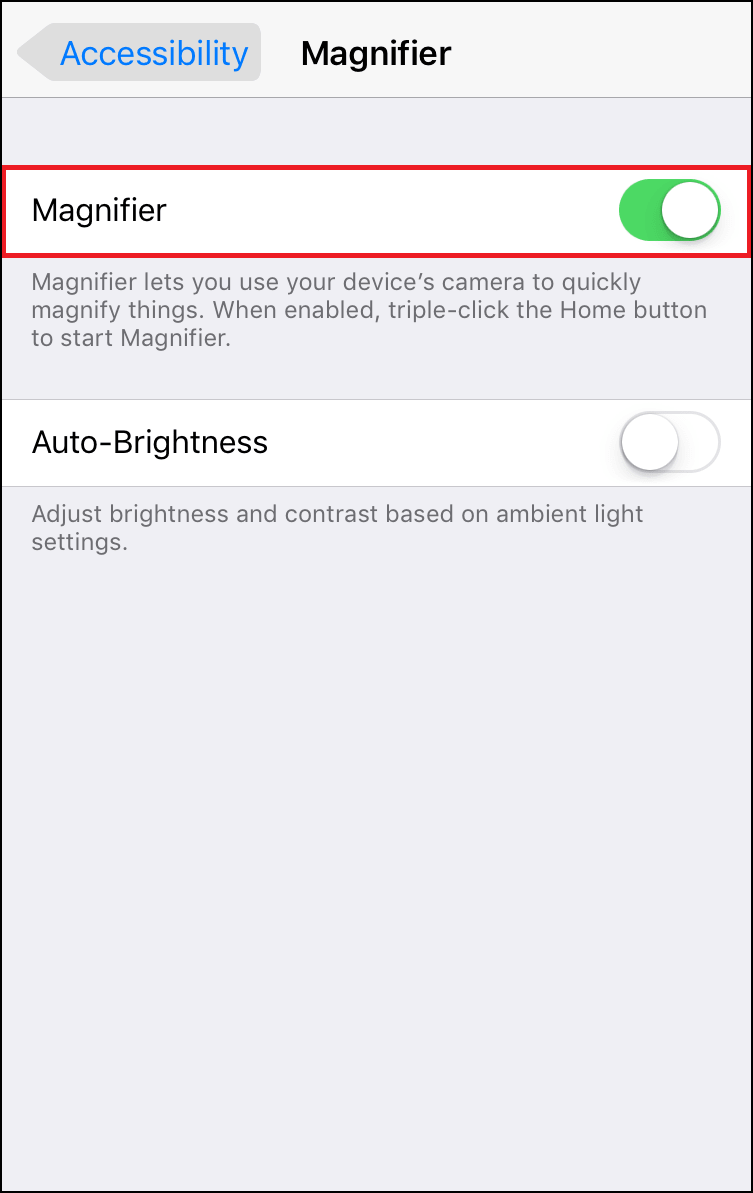 If you want to set the brightness and contrast automatically when you open the Magnifier, go ahead and toggle on the Auto-Brightness setting. You can always adjust them while using Magnifier irrespective of whether Auto-Brightness is turned on or not.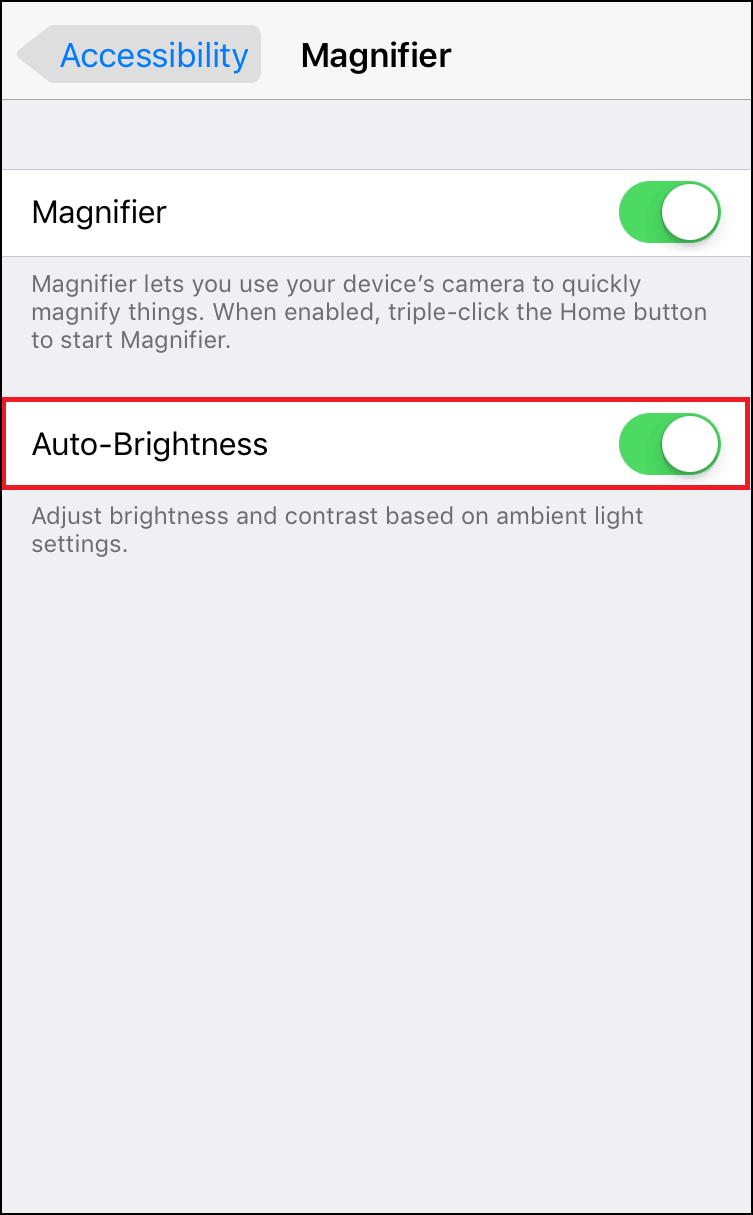 And now that you've got Magnifier enabled, triple-click your Home button to start the camera with magnified effect. There is also an option to adjust the magnifier. Simply drag the button from left to right to increase the text size and drag it towards the left to decrease the same.




Let us now look at what each of these Magnifier settings means and how to configure them to suit your own requirements.

1. Tap on the electric icon at the bottom left corner to turn on the torch if you're trying to read in low light.




2. Tap on the three overlapping circles icon from the bottom right corner if you want to adjust the properties of the image on the screen. You can fine-tune the brightness and contrast and improve the clarity of some images if you're still struggling to read them.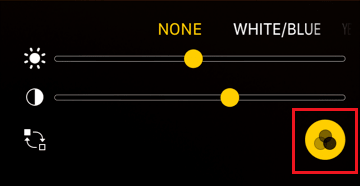 3. With the three overlapping circles, you can also inverse the colors and besides, there are options to select other colors such as Yellow/Blue, Greyscale, Yellow/Black and Red/Black. Simply swipe right to select your preferred color combination.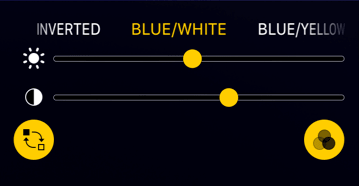 Apple has long been known for paying attention to the little things in their software, and it really shines when they come up with a feature like Magnifier. It's not one of those extravagant, earth-shattering types of features but it is very helpful indeed for those of us with eyes that are not as young as they used to be.
Also Read: How to Use Zoom Feature in iPhone/iPad