When you are working in flexible shifts you generally switch off your phone or you often put your phone on silent mode to get proper sleep. However, it is not always a good idea because if someone calls you in a case of an emergency, you might miss the call. Fortunately, there's a better way out that helps you shut off notifications while allowing you to still receive important calls from those who might need you while you snooze off. With the Do Not Disturb mode in an iPhone you can intelligently manage which calls should reach you and which should not. With it, you can schedule specific quiet times, or turn it on manually, so your phone isn't buzzing all night long.
With Do Not Disturb, your iPhone will keep collecting all your alerts but will do so very silently. Whether you're in a meeting, at a romantic dinner, or simply trying to get a good night's sleep, Do Not Disturb will make sure you can talk, eat, or sleep in peace, and still find all your alerts waiting for you when you're ready.

So, let us find out how you can enable and use Do Not Disturb mode on your iPhone.
Tap on Settings from the Home screen of your iPhone.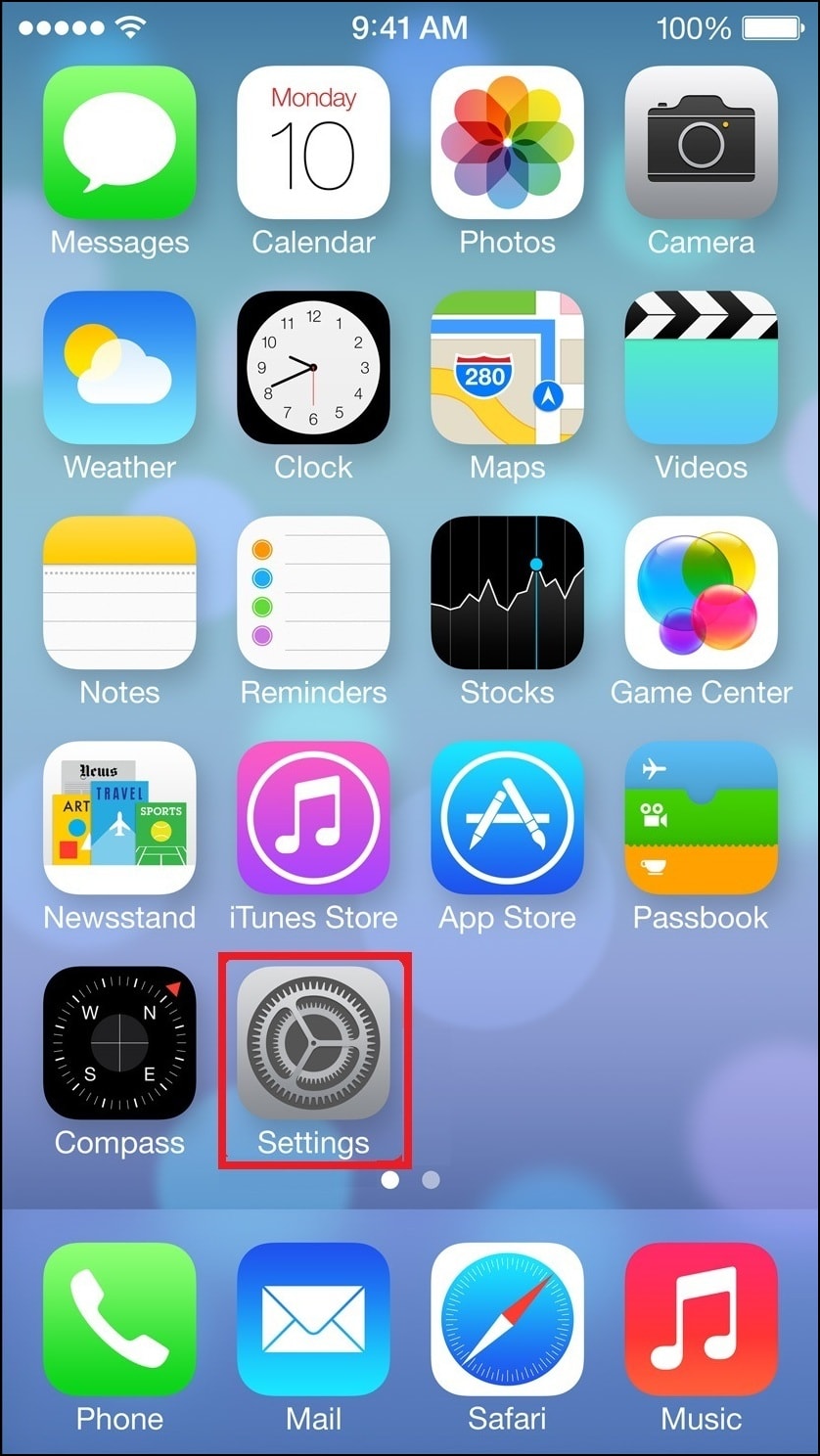 From the Settings Screen, select the Do Not Disturb option.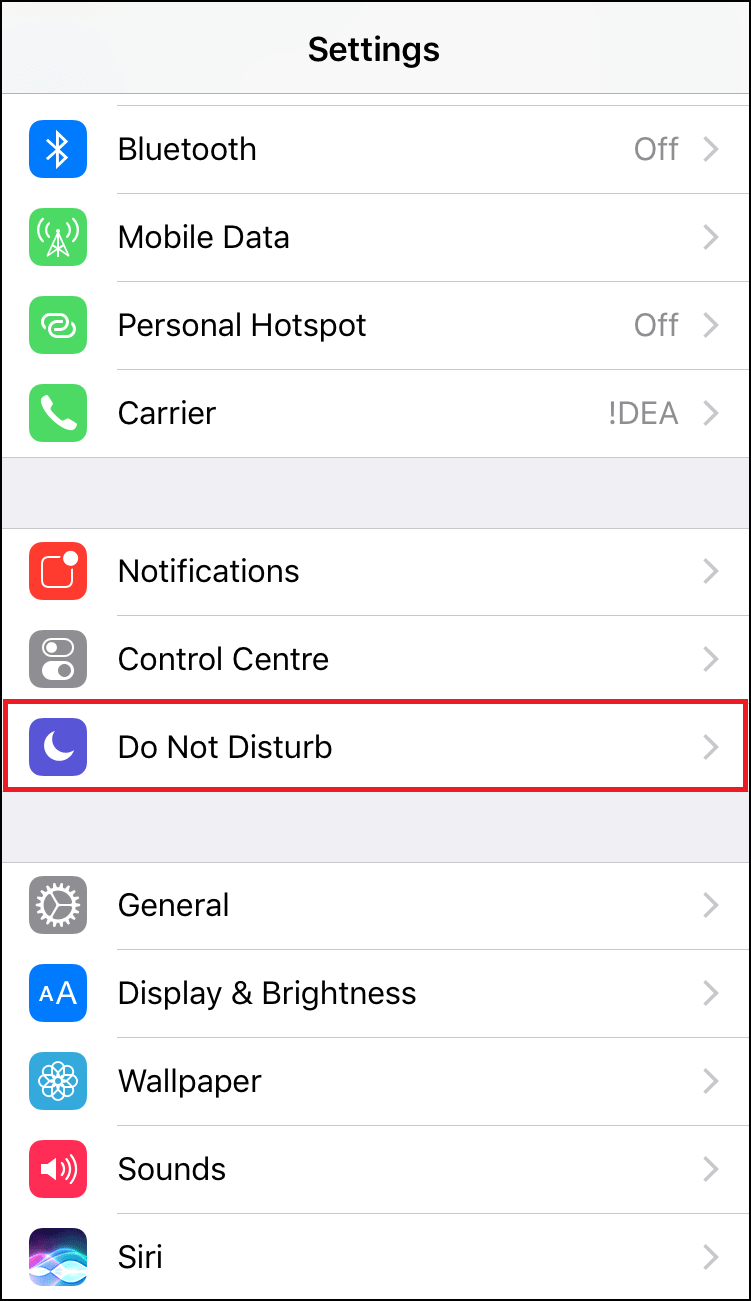 Toggle ON Manual option to enable the Do Not Disturb Mode on your iPhone.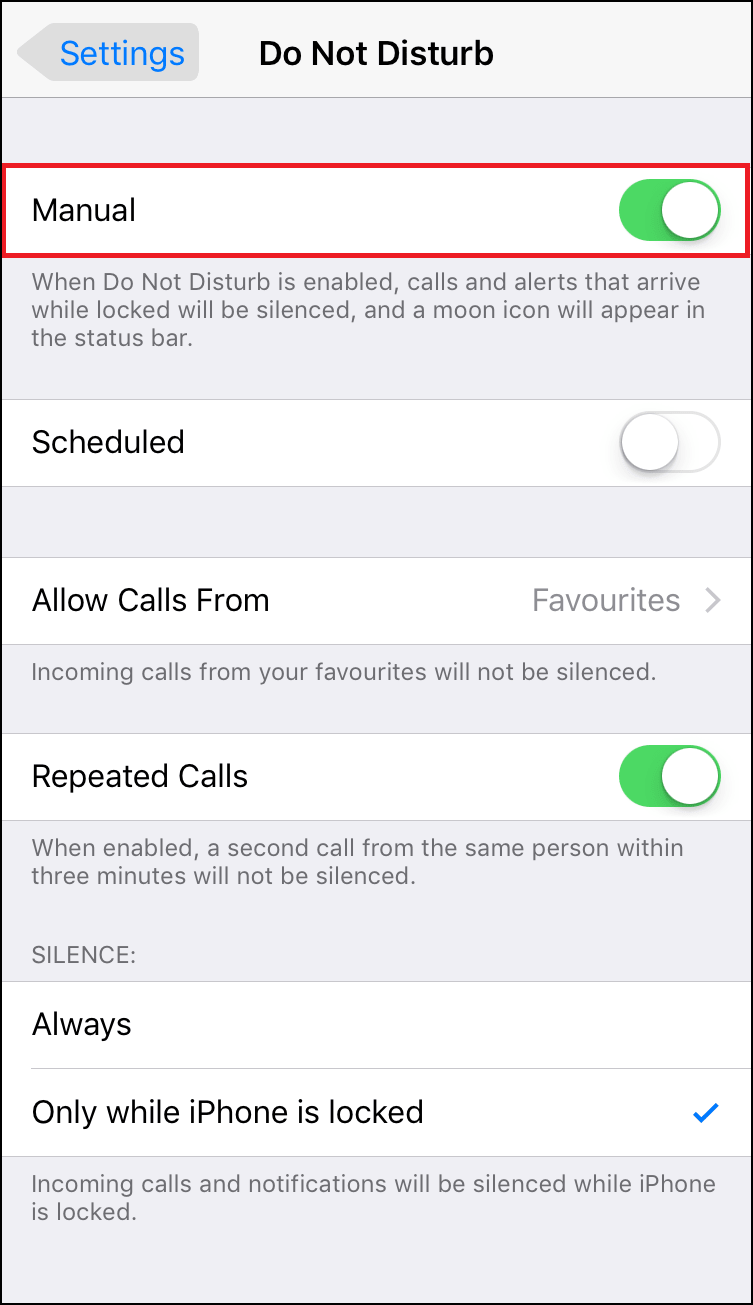 You can also activate the Do Not Disturb mode from Control Center, by swiping up from the bottom of your screen at any time and then tapping the crescent moon icon.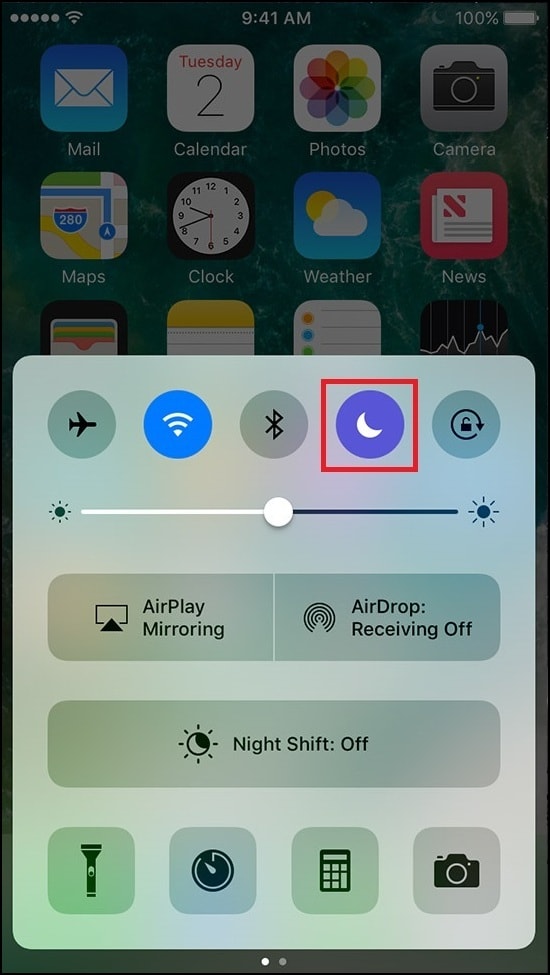 Let us now look at what each of these Do Not Disturb Settings mean and how to configure them to suit one's need.

1. Using the Scheduled option, you can schedule your quiet hours, a period of time in which Do Not Disturb is activated every day, by entering your desired period of time. Scheduling the quiet hours is useful if there is a set time every day, such as when you are sleeping at night, that you do not want to be disturbed.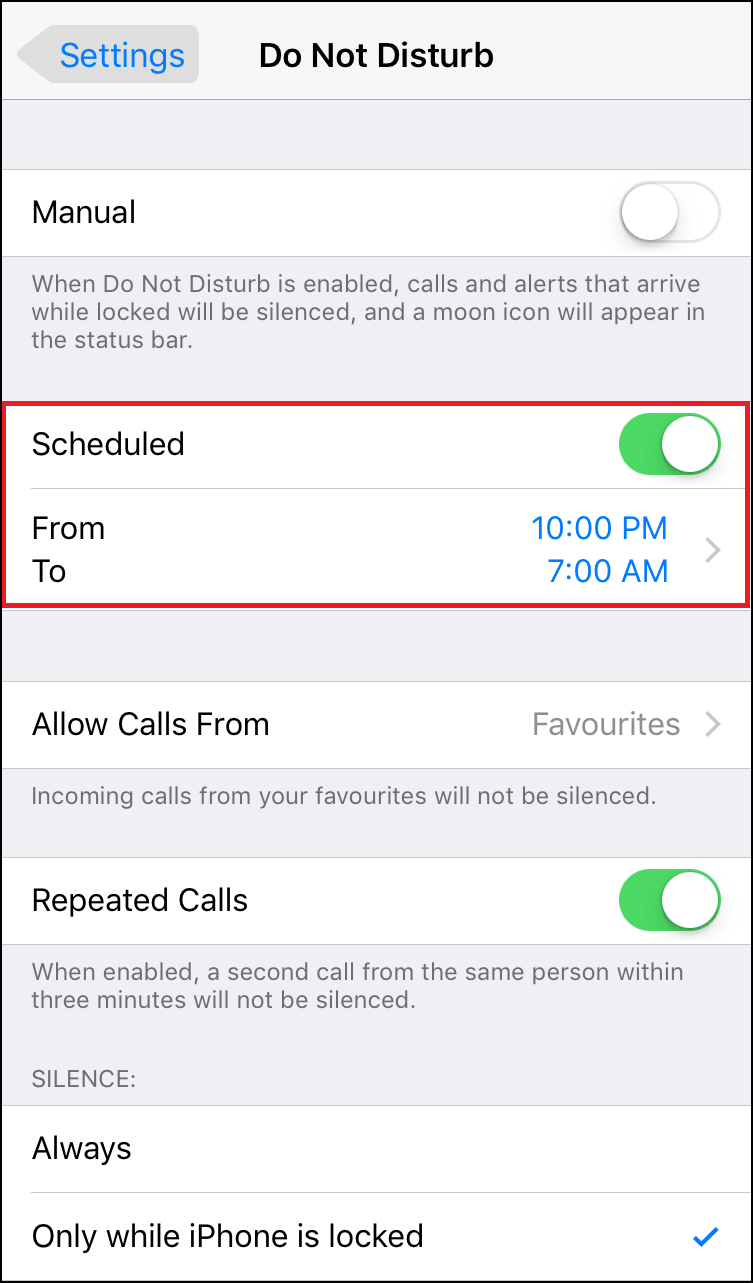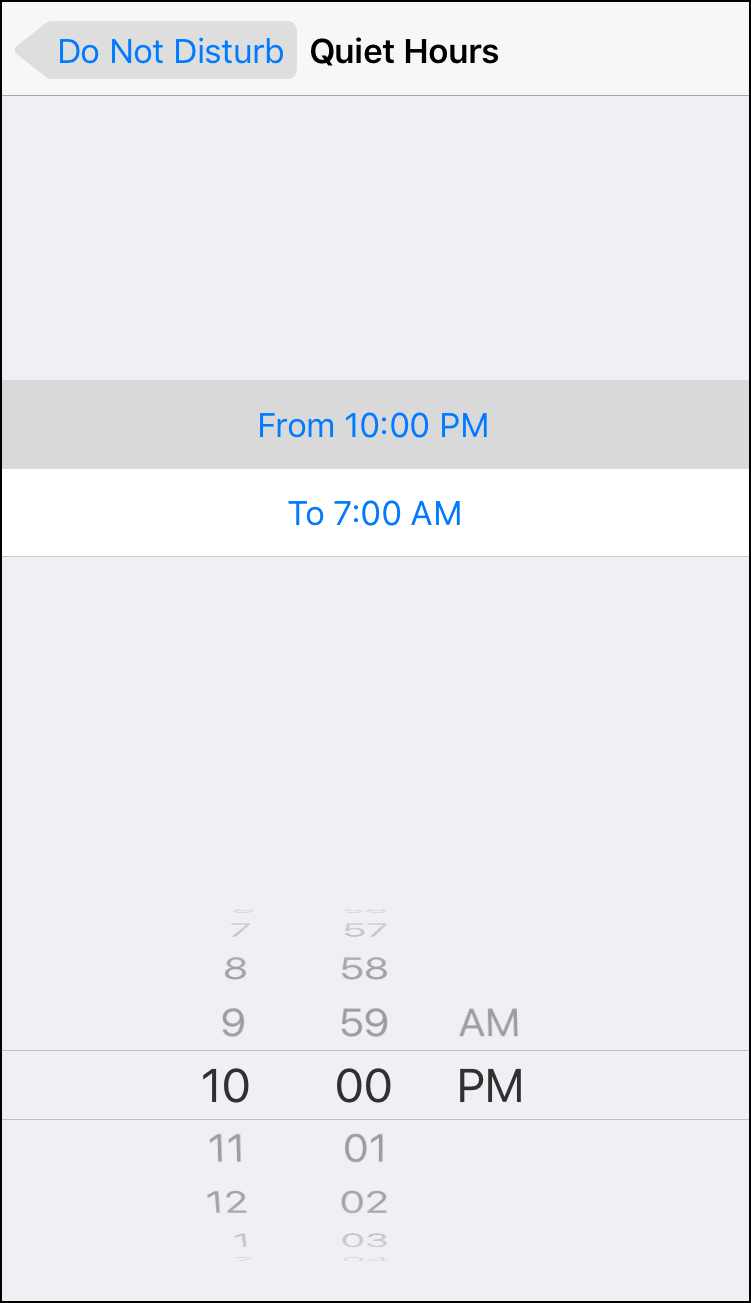 2. Allow calls from Favorites: If you do not want to miss calls from some specific numbers you can add them to favorites on your contacts and your phone will ring if you will receive a call from these numbers.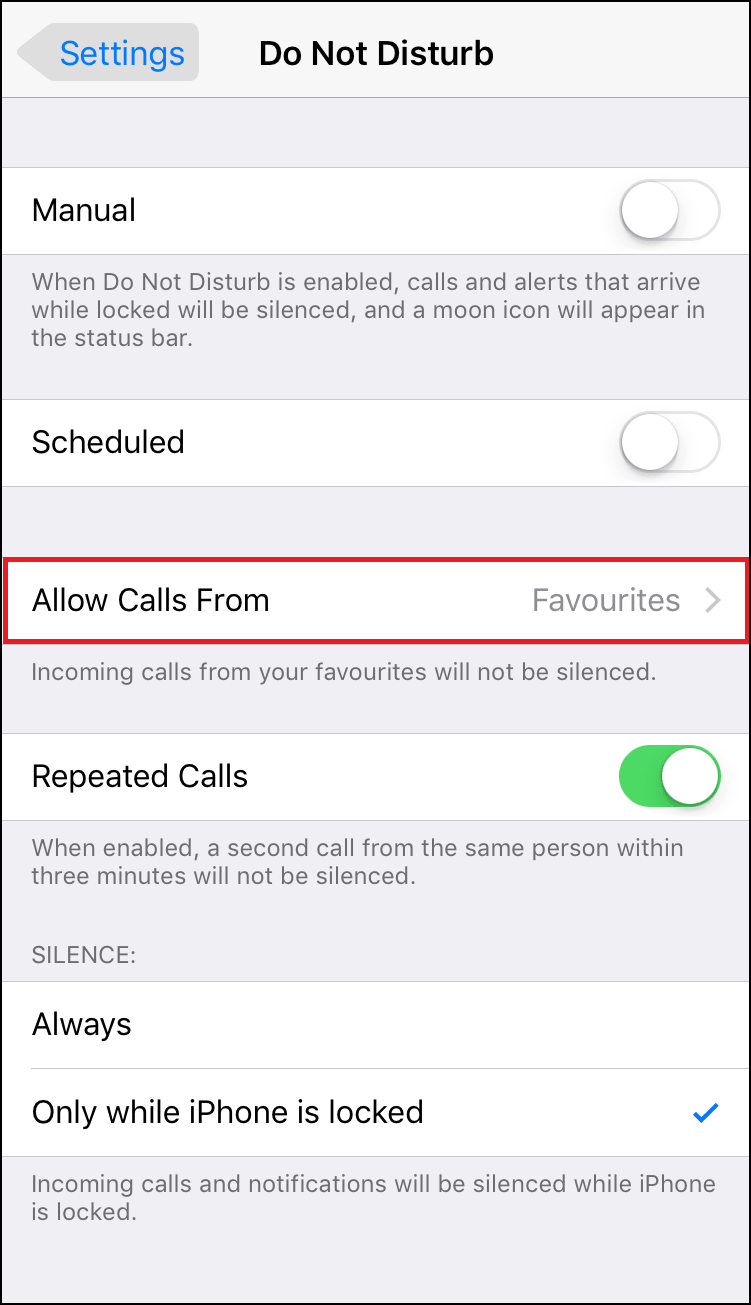 In case you are absolutely sure that you do not want any Calls during your busy period even from favorites, then you can choose the No One option.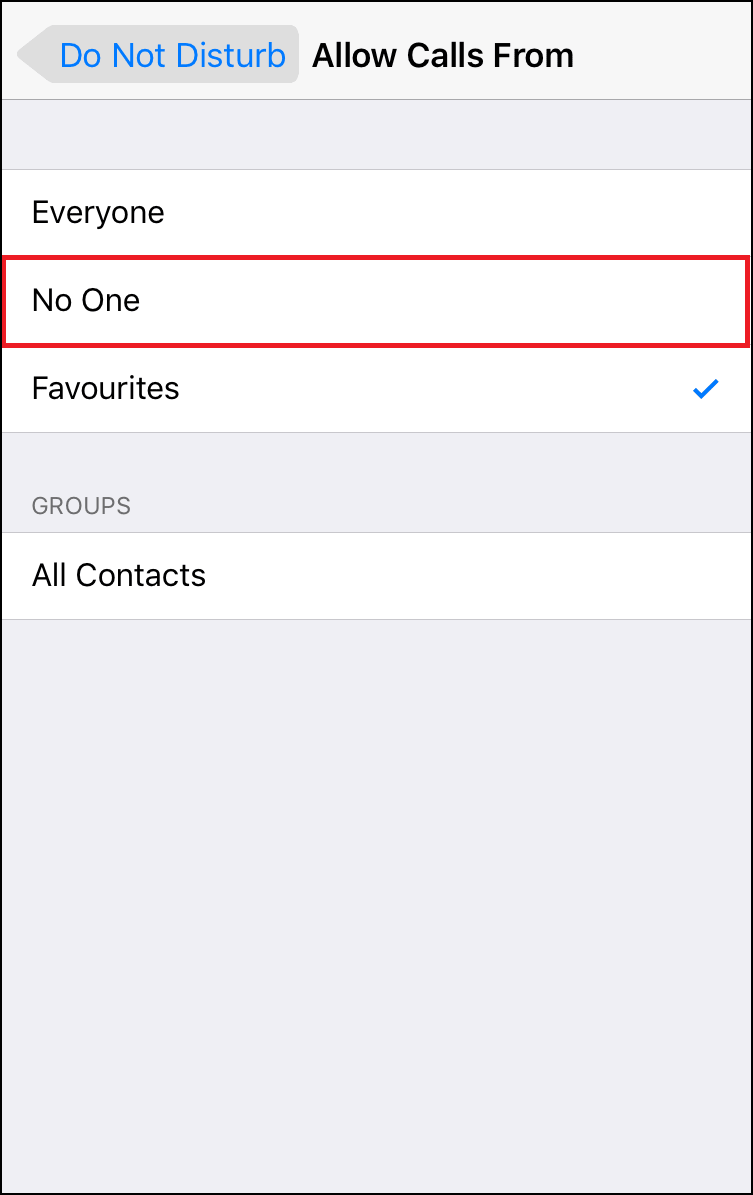 3. Repeated calls: Turning on the Repeated calls feature will make your iPhone ring if you are repeatedly getting a second call from the same number within three minutes. So, if someone wants to reach you for something urgent then you will be able to answer to their call.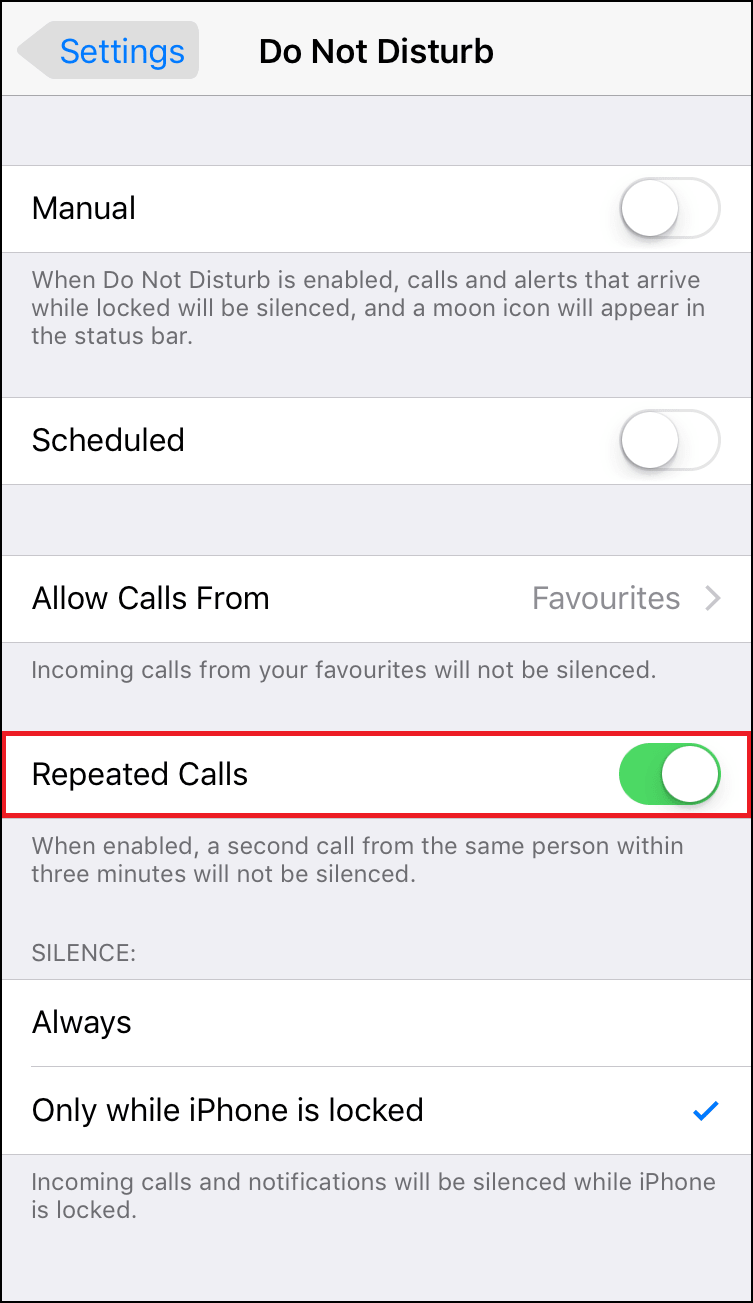 4. Silence – Always or Only while your iPhone is locked: Choosing the always option will not Ring or produce an Alert sound irrespective of whether it is locked or you are working on your phone. If you just want to use the Do not disturb mode, you can choose Only while the phone is in the locked option.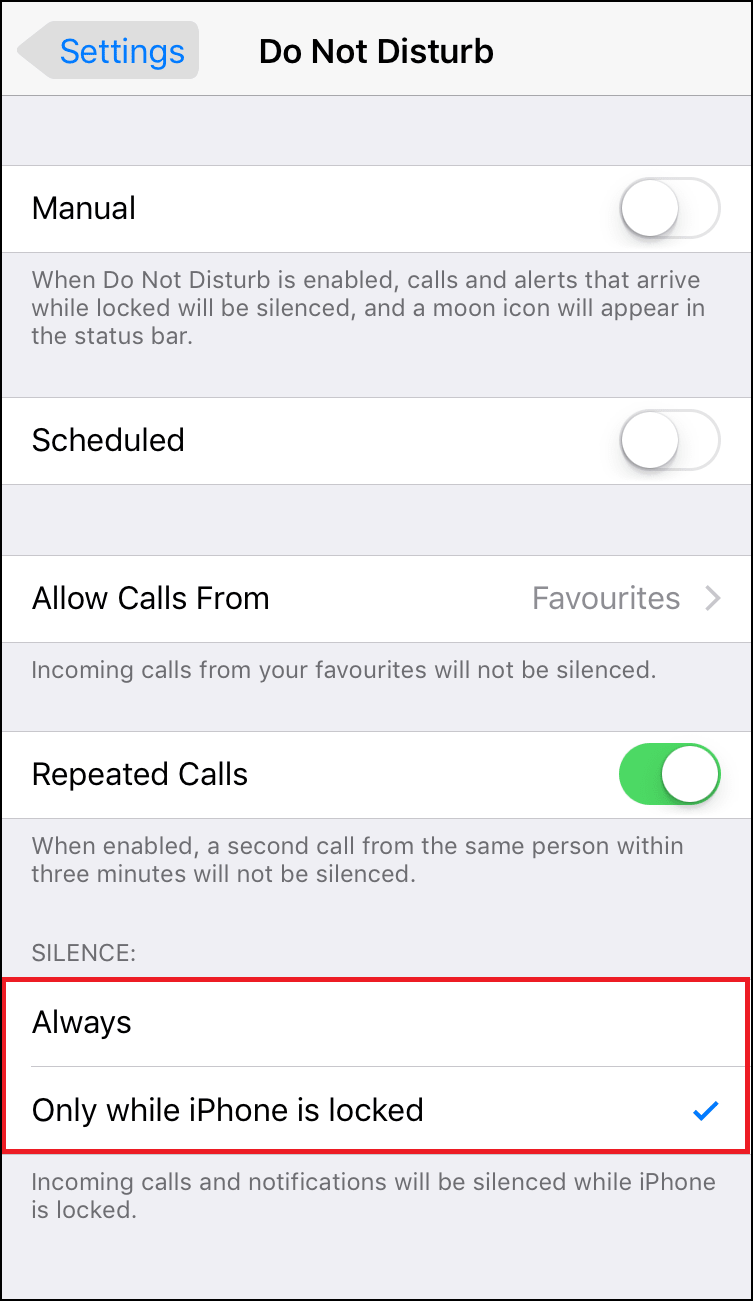 Do Not Disturb can be a very valuable feature for those who want more private time and at the same time don't want to miss on anything important. And once customized, all you have to do is turn on the Do Not Disturb mode from Settings.

Also Read: How to Use Guided Access Feature to Secure Your iPhone