Google Photos, Google's new photo gallery is a new smart home for your photos. With Google Photos, you can easily save and share an image, album, movie, and story with anyone. While sharing pictures, it is not necessary for the other person to have the app installed.
Let's have a look at how to share photos using Google Timeline:
Open the Google Photos application and select the photos you want to share. Once you select the photos, tap the share icon on top.

Now you will get the option to choose how you want to share the pictures. From this you can either select an app or choose Create link to share via link.

Note:  Anyone with the link can see the selected photos. Therefore, you might want to review them periodically and delete the ones that are no longer required.
To delete the shared links go tap on the Three lines (Hamburger icon) located on top left corner, and tap on Shared links. Now tap on the three dots (Option icon) and select Delete share.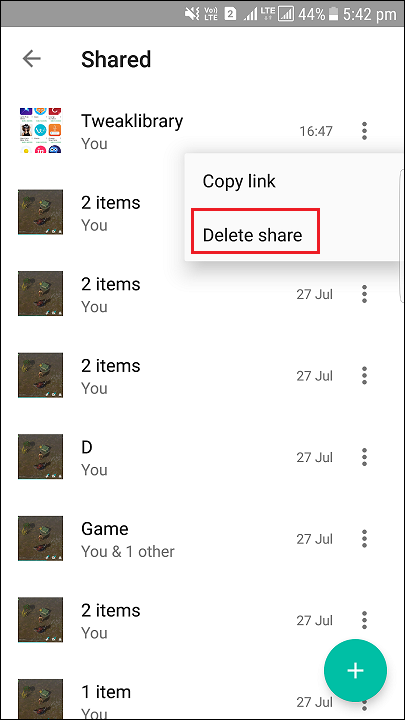 You can also share albums which is a lot easier task with Google Photos.
To share album, tap on three dots on top right corner. Now tap on Shared album.

Select the photos and videos you want to include in the album, and tap Next.

Now you will get to enter the name of the shared album.

Now tap on Share Button after that you will get option to share the album via application or you can tap on the Get link to share the album via link.

Google Photos also let the others to add photos in the shared album. To let other people, add photos to the album, turn on Collaborate.
To turn on Collaborate, open the album you want to collaborate. At the top right corner tap on three dots and tap on Sharing options and on the next screen, turn on Collaborate option.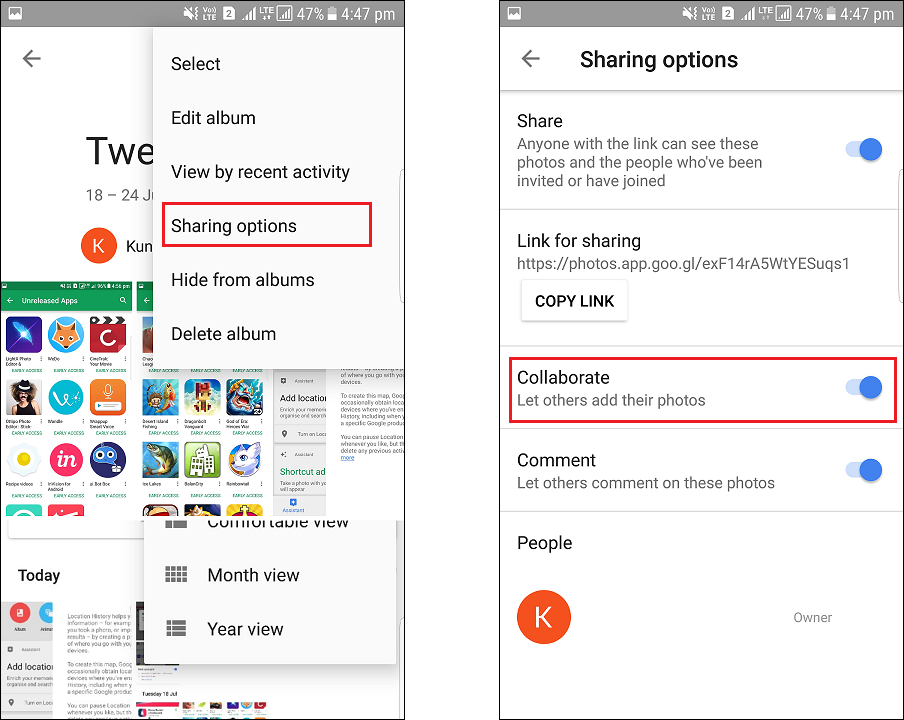 You can use the link to share the album through email, WhatsApp, or any other messenger application of your choice.
To check all the albums, you have shared, touch the three lines (hamburger menu) located on top right corner and choose Shared option.


Google provides an easy way to backup, share and edit pictures via Google Photos. If you are already using it then you are already aware its benefits and if not, we suggest you to start using it.