Table of Contents
Due to the increase in a number of security breaches, changing account passwords is recommended. As this makes difficult for hackers to access your account. But everything has its negatives and positives. Where at one place it secures us from data breach it makes hard for us to remember all those passwords.
However, most services offer ways to access accounts even when you have forgotten the passwords, this included Gmail. So, if you have forgotten your Gmail password and are looking for a way to recover it this guide will help you.
Tip: To overcome the hassle of remembering passwords and thinking of complex passwords, try a password manager – TweakPass. This password manager not only helps to generate a strong password but also offers Secure Notes to store all your personal details in an encrypted vault.  Using it you can save your login credentials, card details, passport number, and other sensitive information.

How to recover forgotten Gmail Password?
To recover and reset forgotten Gmail password, follow the steps below:
1. To reset forgotten Gmail password, you need to either have a secondary Gmail address specified in your Gmail account or you should have not logged in to your Gmail account for five days.
2. Now head to Gmail login screen and click on the Forgot password?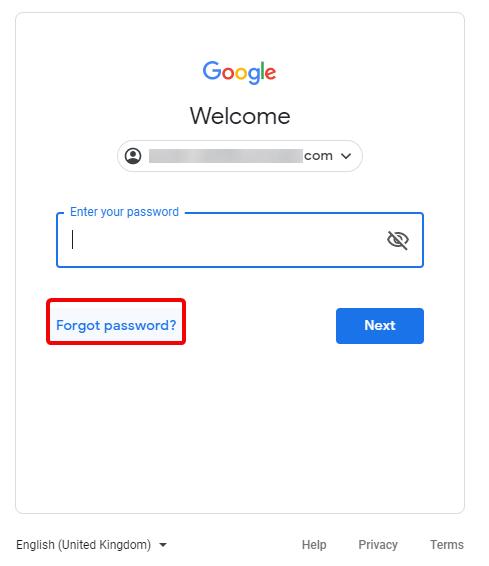 3. Next, enter your complete Gmail address when prompted. Click Next.
4. You will now be asked different questions by Gmail to confirm you are the account owner.
5. Give an answer to each question and click Next. In case you are not sure of the answer to click on Try another way.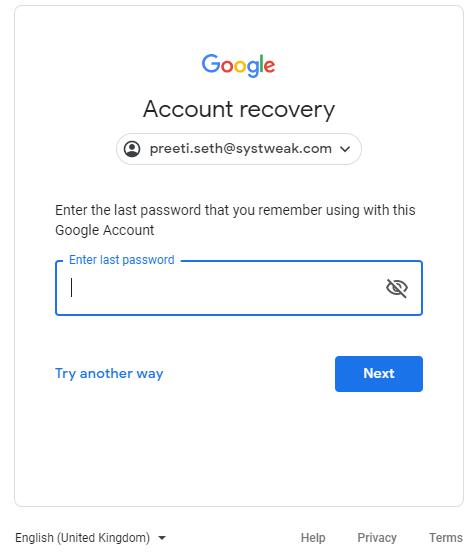 6. Once Gmail confirms that you are the account owner, it will let you log into the account. To change password head to your Gmail account settings.
List of Questions asked by Gmail to recover Gmail Password
The questions Gmail asks to verify that you are the Gmail account holder can be the following. It is not necessary that the order remains the same.
Previous password: the Older password that you remember
Verification code: Depending on the verification method you have set up you can get the code:
As an SMS text message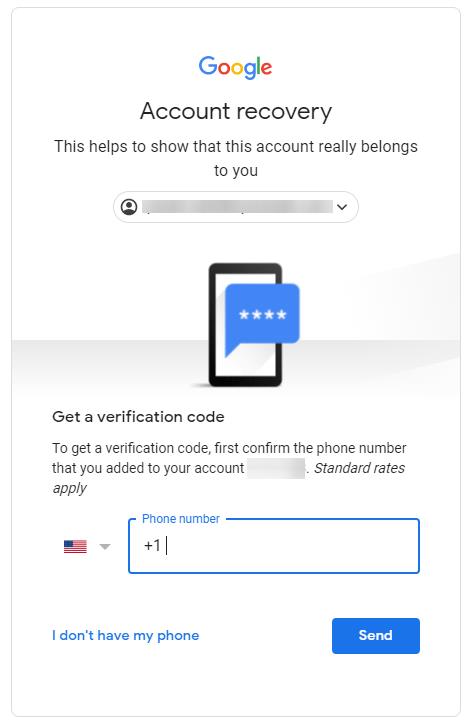 Email received on secondary Gmail account
Backup codes
Secondary Gmail address for Gmail account recovery: Click on the password reset link sent on the secondary email address.
Security question: While setting up a Gmail account if you have set up a security question type the answer to recovering Gmail password.
Remember: If no secondary email address is provided and you have accessed your Gmail account in the past five days. You will need to wait for five days to gain access to the account.
Now that you have access to your Gmail account you should secure your account. 
How to Secure Gmail Account?
After setting up a new password for your Gmail account, Google will ask you to check security settings. 
The first thing you need to do is to add a phone number if not done. Second, add a secondary email address to receive a recovery email. 
A phone number makes Gmail account recovery easy. As the 6 digit PIN sent to your phone number or email address helps to recover Gmail account easily. 
Earlier Gmail used to support security questions, but no longer that is the case. You can delete older security questions but cannot add new ones. 
Once you are logged into your Gmail account head to Gmail account settings by clicking your profile name > My Account. From here you can access security settings and enhance your Gmail account security. 
How to do Google account recovery?
If you are facing difficulty in signing into your Google account, follow these steps to increase the chances of getting back into your Google Account:
1. Head to Account recovery page.
2. Fill in the details as asked for. Once done use the tips below as this will help in Google account recovery. 
If you've already tried recovering your account and received "Google couldn't verify this account belongs to you" retry by keeping following pointers in mind.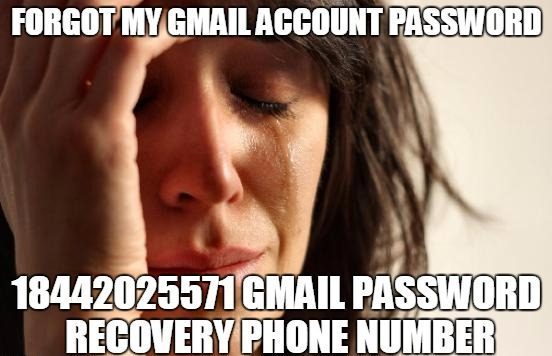 1. Try to answer as many questions as possible
Avoid skipping questions. If you are uncertain of an answer, take your best guess instead of choosing to try another way option. 
2. Use a device you used to login to Gmail account
If possible:
Use the same browser and a computer, phone, you use to frequently sign in. Plus, be at a location you usually sign in from.
3. Avoid typos, be exact with passwords & answers
The way you enter answers matter, so avoid typographical mistakes, pay attention to uppercase and lowercase letters.
When asked for the last password you remember, enter the most recent one you can remember. If you can't recall it try entering the other one you remember. Try to recall and enter the most recent one. Take your best guess.
Answer correctly to security questions. If you don't remember,  take your best guess.

To find out the date when you opened a Gmail account if you are not sure of the date to take help from your friends or take the best guess
In addition to this, if you use a password manager like TweakPass, you can easily overcome this forgotten Gmail password situation. As TweakPass will remember the password and will let you sign in to your Gmail account. Once signed in you can reset the password. 
Further, if you are using Google Apps for Business service, you can contact your domain administrator, to reset your password and/or find your username.
If you have no access to recovery email, phone, or any other option you can restore access to Gmail account by manually verifying your identity. This means you need to answer the questions asked by Gmail. This will help you access Gmail account even when you have forgotten your Gmail password. 
Follow us: