In the past few years we have found that there is a steep raise in social networking websites and apps. Every social networking website/app is trying to pose itself better than others by introducing various methods for connecting. On the other hand, if we talk about the security of user's data there are very few who really cares, while security is one aspect which every user demands from these social networking websites. However, in between all these social media sites Facebook is one which keeps launching security updates and features. A recent example was when Facebook rolled out new profile protection tool known as 'profile picture guard', to secure your profile picture from being misused. Though initially this feature was only launched in India, however Facebook will soon launch it in other countries as well. According to Facebook this tool will restrict others from downloading or saving your profile picture.
How profile picture guard protects the profile picture:
Profile picture guard just works like a shield and helps your profile picture from being misused. A recent study says that many of the Facebook users do not set the profile picture with the fear of being misused, especially women. However, when profile picture guard is turned on, no one can save or download your profile picture. Moreover, it prevents your picture from being shared or tagged. (Only you and your friends on Facebook can tag the profile picture). Once this guard is enabled an image of a shield is added to the profile picture, which symbolize that your profile picture is protected by the profile picture guard and therefore should be respected.
How to enable the profile picture guard:
First of all, initially this feature is only rolled out in India, therefore there are possibilities that you many not find this feature right now in your country.
The profile picture guard can be enabled by two ways, first from the greeting which you may find in your news feed and other by tapping on your profile picture.
Turn Profile Picture Guard from newsfeed: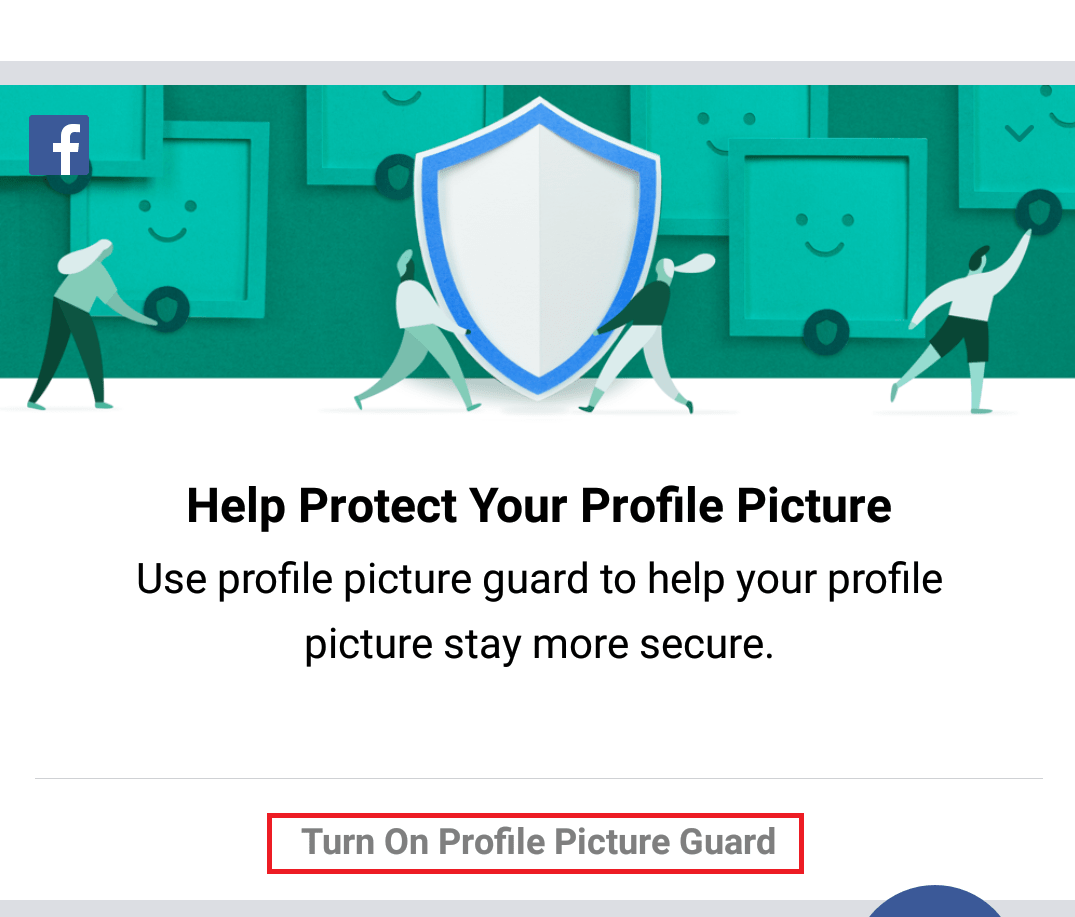 When you see the above greeting on your news feed just click on Turn on Profile Picture Guard and follow the onscreen instructions to enable the guard.
Turn Profile Picture Guard from profile picture.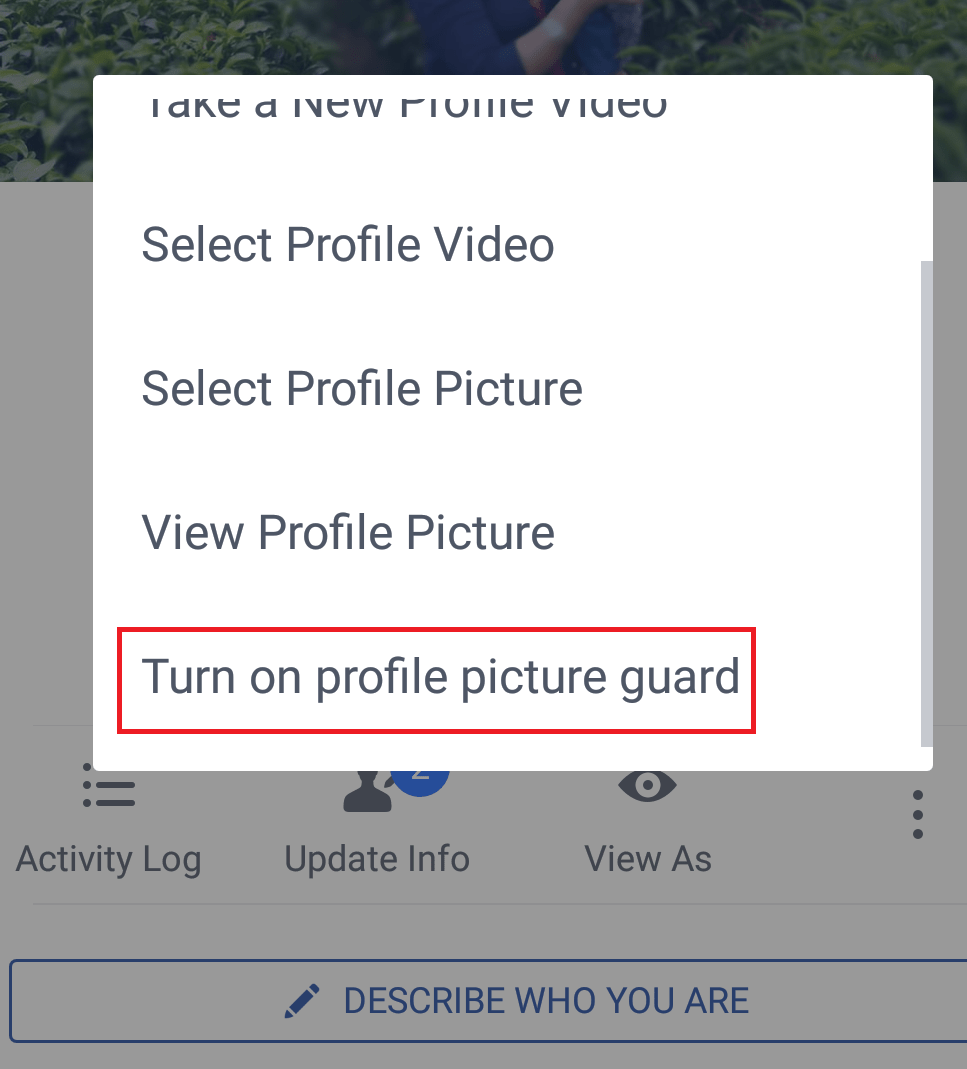 Click on your profile picture, and now from the list of options, click on Turn on Profile Picture Guard and save.
Once the guard is enabled you will find a blue shield all around your profile picture.
Now no one can download or share your profile picture. Also tagging is only allowed for the ones who are in your friend list.
Surely, this new feature will make people more comfortable in setting their profile picture. Hope to see this feature in every country.