Table of Contents
Apple Pay is an easy, secure, and private way to pay through all the Apple devices. It's been considered as one of the most trusted platforms to make online payments or money transfers. Now imagine a situation where you want to make a payment through Apple Pay and for an unidentified reason, it fails to work. This could land you in a tight spot with a little embarrassment.
The reasons for Apple Pay not working can be a few including could not connect to Apple Pay, Apple Pay down, Apple Wallet not working. However, just like other problems, this problem also has solutions that can let you use Apple Pay flawlessly, just like before.
In order to give solutions for Apple Pay not working, lets first checkout what Apple Pay is all about.
What is Apple Pay / Apple Wallet?
With the concept of "Combining security with simplicity", Apple Pay is a platform that is safer and easier than using your physical card. You can use Apple Wallet to make secure purchases in stores, apps, and on the web also. You can send and receive money from friends and family right in Messages. Isn't it great?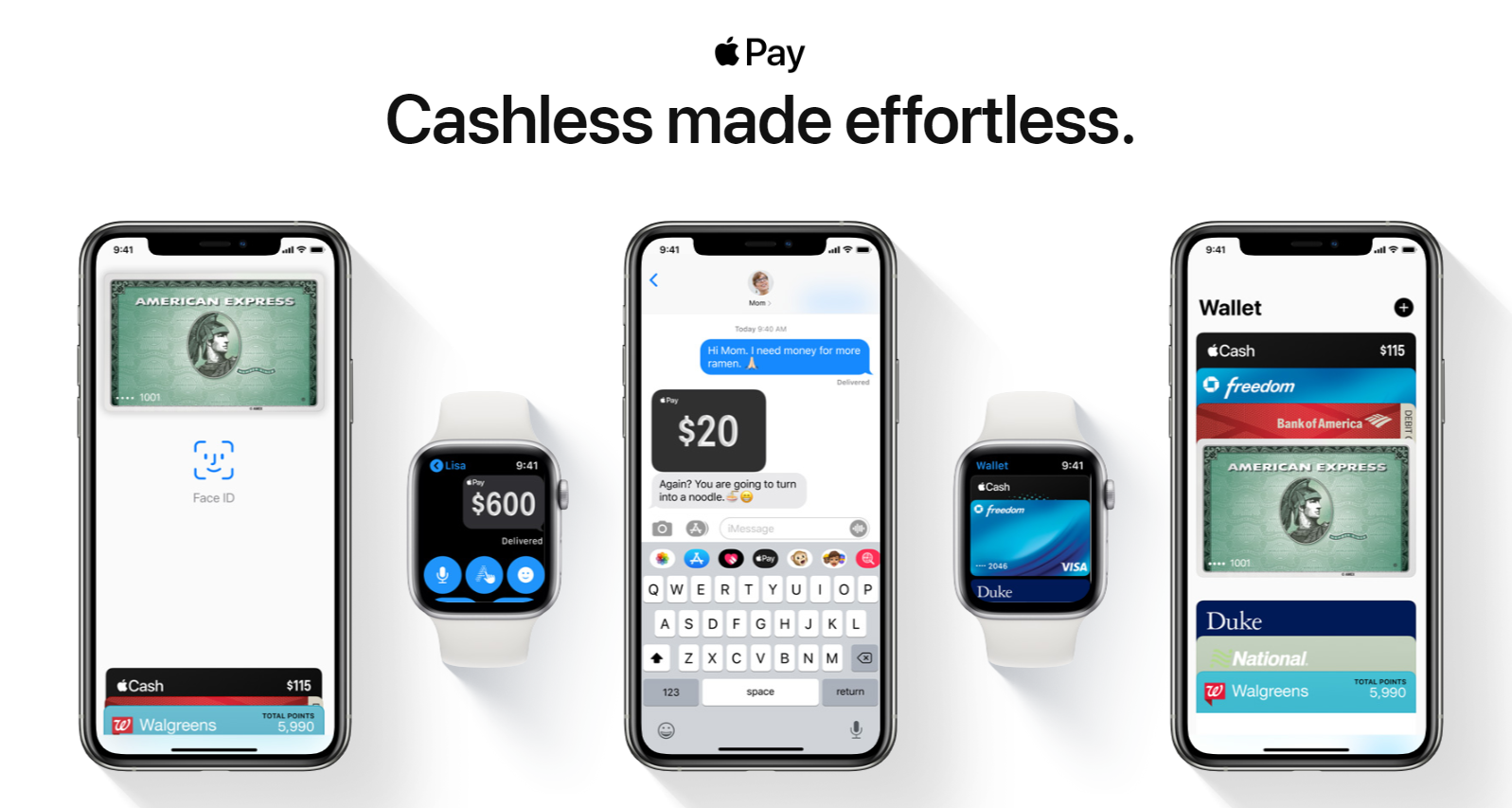 If you want to learn more about Apple Pay, visit the site.
What If The App Stops Working Suddenly?
Just imagine a situation of getting to the checkout at a supermarket, or paying for a train/flight ticket, just to find out that you can't complete the transaction due to App issues. Now once the issues occur, it's not that you just switch off and on your Apple device and it starts working. Many of us are already using the app and are quite happy with the way it works. However, sometimes, due to heavy traffic on the platform, internet connectivity disruption, or troubleshoot issues, Apple Pay doesn't work, and you have to wait till it gets fixed.
But you don't have to worry about this from now onwards as below guide is definitely for you to get out of this situation. Do go through each step and find out "How to Fix Apple Pay Not Working":
Please make sure to use Apple Pay after each step so that you can encounter the issue you're facing with the app.
Quick access:
1. Apple server down
Most of the time, the problem we face when unable to use Apple Pay is the Apple server. The server goes down sometimes and though it's a temporary issue, ultimately Apple Pay gets affected resulting in not working properly. To be honest, if Apple servers are down, there isn't anything in your hands. The positive side is that it's temporary so within some time, it gives you a green light and you are back on the track.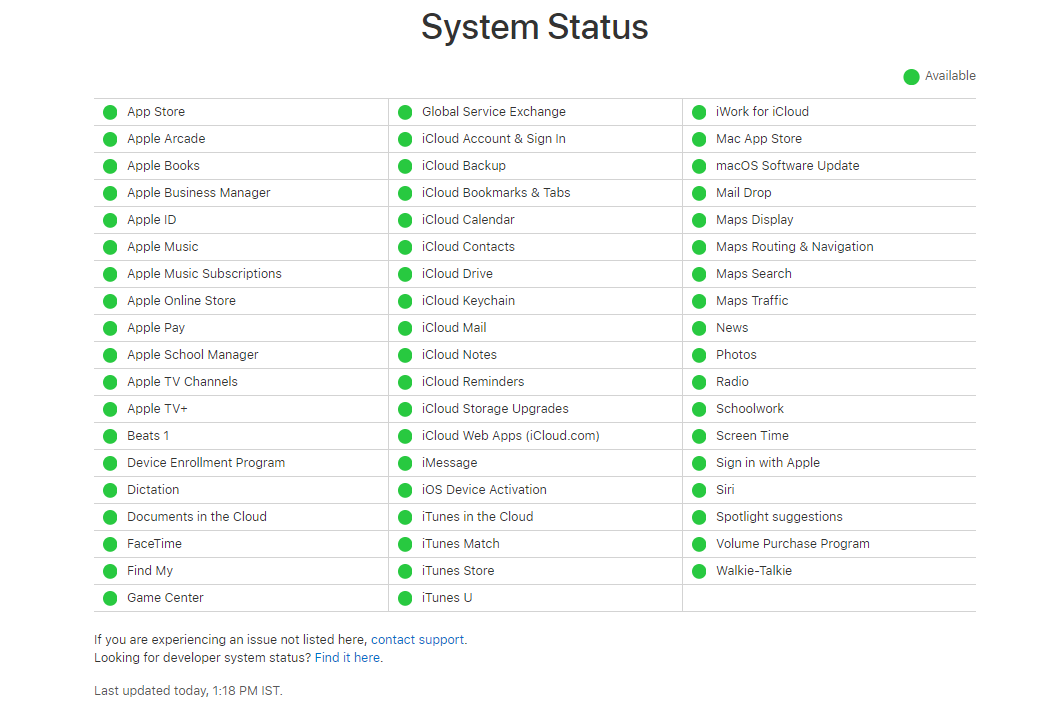 You can visit the page and check the server status if it's up and running smoothly.
2. Remove and Add your card
Not on every single occasion when you add your card to the Apple Wallet, but a few times this trick works like a miracle. What you need to do is just remove the already added cards from the wallet and re-add them.
The reason hasn't been identified still, however, this step can be considered as cleansing your wallet and adding the payment methods again like the first time you did.
In order to do so, visit Settings > Wallet & Apple Pay, click on the card and choose Remove Card. Once the card has been successfully removed, click Add Credit or Debit Card and re-add the card to your Apple Pay again.
Read Also: What Is NFC? Everything You Need To Know About It
3. Reopen the Wallet App
To get out of the situation of Apple Pay not working properly, you can try your luck by reopening the app. This is I believe by far the most common trick we use when any app isn't working. We close and reopen the app to check if it's working now and sometimes it does work. Though we have no idea what actually happens by reopening the same app but maybe due to heavy traffic, internet disruption, or iPhone memory, this situation occurs.
Give it a try and see if this trick works. I hope it does 🙂
4. Switch Off and On your device
Another old trick that works fine without any data loss is, restarting your mobile device. While playing games, using the phone while charging, or for an undetermined reason, the phone starts working quite slowly and that's really frustrating. The first thing that comes to our mind is to restart the phone and when we do that, the phone starts working properly in almost all the cases.
The same way if your Apple Pay isn't working, the reason can be too many apps working together, server issues, or traffic on the platform. Try and restart your Apple device once and check if the App has started working properly now. It's not hard and fast rule that it will happen for sure, but it's worth trying.
See Also: How To Use Apple Credit Card With Apple Pay
5. Is the App allowed to use cellular data?
We all know that Wi-Fi has a limited range rather than cellular data. So in order to make sure that Apple Pay works properly, either be in the Wi-Fi range or keep the cellular data enabled for the Apple Pay/Wallet App.
Out of all the reasons, this can be a reason that if the cellular data for Wallet is disabled and at the same time, you aren't in the Wi-Fi range, the App might not work.
So the solution is, keep the cellular data enabled for Wallet so that even if you aren't in the Wi-Fi range, the app will work without any glitch.
Please follow the below path in order to enable cellular data for Wallet"
Visit Settings > Cellular > scroll down to search for the "Wallet" section. Make sure that the section is enabled and shows the green light. This shows that you can use cellular data for Wallet Apps even if the Wi-Fi range is out of your reach.
6. Is Region setting has correctly been selected?
Not every single app on the App Store is available in every country/region to access. A few of them have access to download and install almost all the applications while others might only access a handful.
So if your device shows a region that doesn't have Apple Pay as an available app for the country, you won't be able to use the App. You will need to make sure that the region section has been correctly filled on your device.
Check below the address to navigate "Region" section for different Apple devices:
For iPhone or iPad: Tap Settings > General > Language & Region > Region.
For Mac: Tap on Apple menu > System Preferences > Language & Region > Region.
For Apple Watch: Start Watch app on the iPhone > Go to My Watch > General > Language & Region > Region
Also Read: Precautions To Take While Using Digital Payment Apps
7. Are you Signed in to iCloud?
There are many users who try to use Apple Pay between their iPhone or iWatch. The problem, as well as the solution, has been reported by an NFC reader on their Mac. It's been reported to work while using Apple Pay with a Mac, I think it's also worth trying in case Apple Pay isn't working on iPhone in shops or other scenarios.
The solution is as simple as one can imagine and that is simply to sign out and sign in again into your Apple account.
On iPhone, visit "Settings> iTunes & App Store > click on your Apple ID and tap Sign Out. Do sign in again and check if the App has started working.
8. Is your device up-to-date?
I believe a lot of users would agree with me on this that when your device isn't working properly, we either restart the phone or check for the latest updates if there are any.
Sometimes, either the new update doesn't support the app or the app itself requires the latest available update in order to work smoothly.
The available update version can be of iOS or the specific app that isn't working properly.
In case the system requires an update for iOS, don't forget to back up your iPhone before starting the update.
In order to check the iOS update, visit Settings > General > tap on Software Update on your device to check for updates.
Wrapping Up
We have mentioned almost all the tips and tricks that can help you with the annoying situation of "Apple Pay not working".
Hopefully, the tricks have helped you out and since Apple Pay has started working properly for you, let's start paying through the app.
We Are Listening
Has this article been useful and informative to you? If in case you are using any other tip/trick that's helping out best for you while using Apple Pay, do share the method so that we can share it with our readers to help them out.