Table of Contents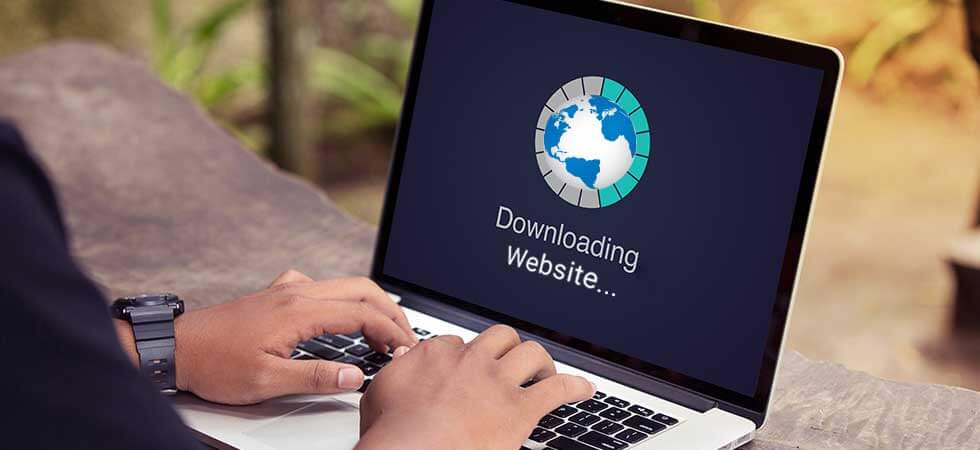 Although there is hardly a corner without Wi-Fi and Internet access nowadays, however you may find yourself disconnected time and again. This is when you wish you could have saved the site to be accessed while offline for Research, Official purpose, Entertainment, or Posterity. Further, there are few countries where multiple sites are banned and can't be accessed so in that case downloading and accessing them works. Don't you think it is easier this way? But thinking about how to download a complete website for offline use?
We've got it covered. But before that don't you think checking disk space would be better. As, when you download multiple websites, for offline viewing it needs storage space.
For this, you can try using Disk Analyzer Pro, one of the best disk management tool. This software helps in deleting junk files, obsolete data and more from the hard disk that takes unnecessary space.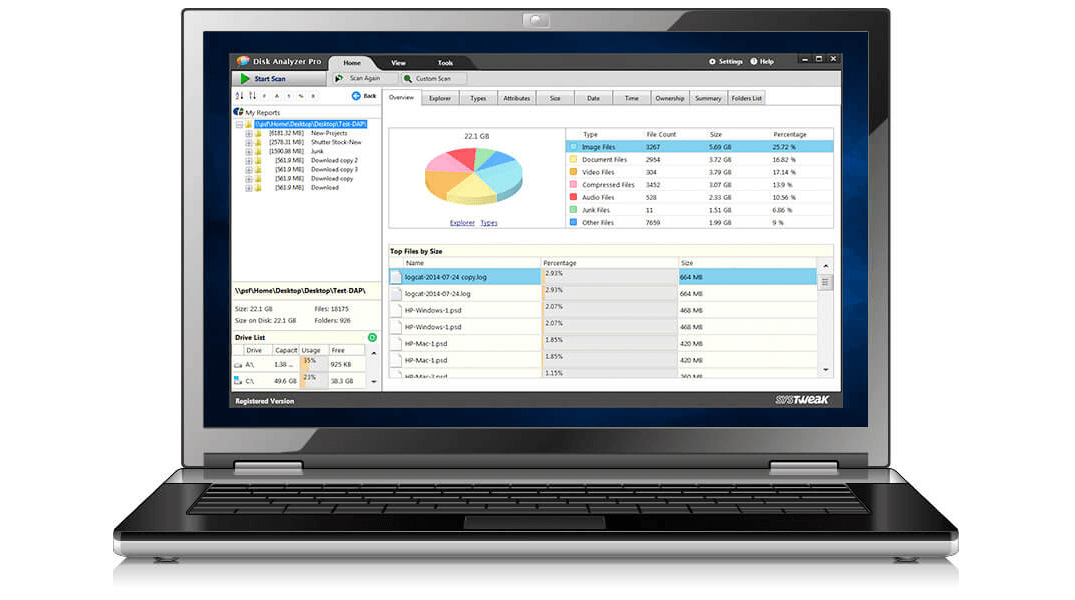 Surely, you can web archive an individual web page for offline viewing, however with webpage downloader, you can download the entire website for free. Here for you, we list best website downloaders to download sites on your devices. Using these tools you'll be able to save an entire website for offline viewing whenever and wherever you want.
Here is the list of few attractive tools you can use to download websites for offline use. These won't cost you anything instead will only save you from trouble when you are offline.
Best website downloaders to download sites on your devices
Top website downloaders every user should try using: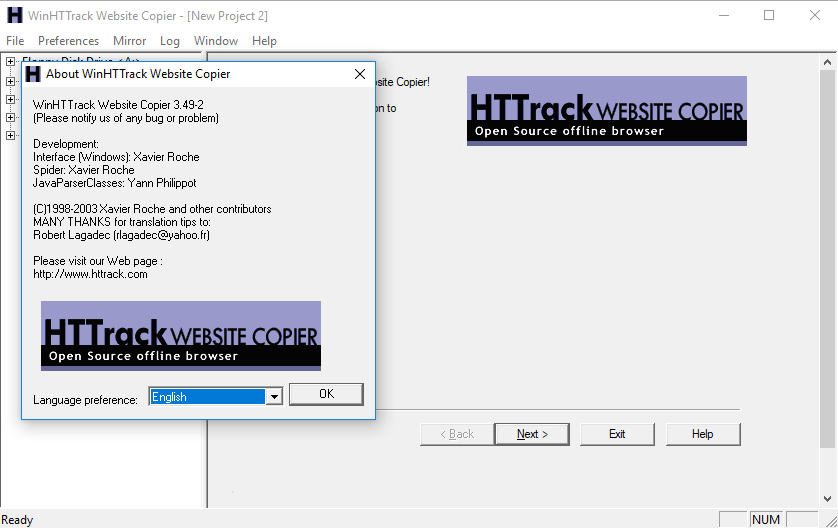 HTTrack is one of the best website downloaders for Windows, Linux and Android platforms. This webpage downloader is an open source program means a free download software though available in a bit bulky interface and leaves much to be anticipated. However, it works perfect so don't get disappointed with its looks.
HTTrack uses a project-based method to download websites that allow you to web archive multiple websites and keep all of them organized. You can pause and resume website downloads, and it also allows you to update copied websites by re-downloading old and new files.
How to Download a Website With HTTrack
Step 1. Download, Install and launch HTTrack App.
Step 2. Click on 'Next' to create a new project.
Step 3. Name the project, category, base path, and then click on 'Next'.
Step 4. In 'Action' text box, Select 'Download web site(s)', à Type in or copy-paste each website's URL in the Web Addresses box, (one URL per line). If you have multiple website URLs, You can store those URLs in a TXT file and import it from the browse option. This also helps you when you want to re-download the same sites later to update the download à Click 'Next'.
Step 5. Adjust parameters as per your preferences, à click 'Finish'.
Once you have downloaded a website, you can browse through the index.html or index.htm file in a browser and everything will open normally even when you are offline.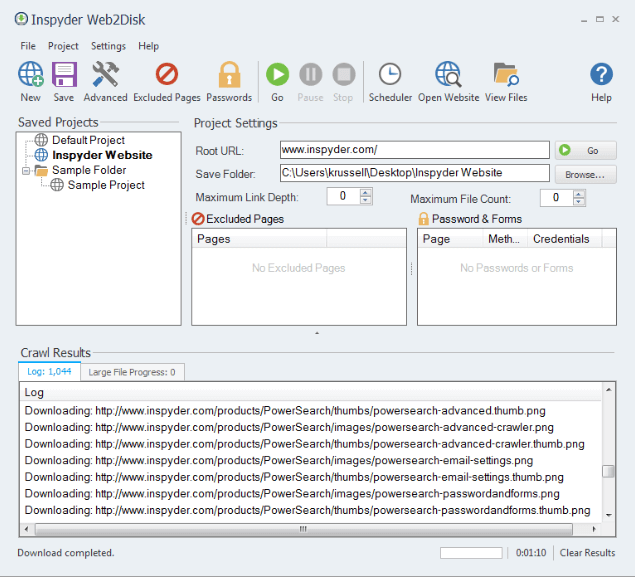 Web2Disk is a wonderful website downloader tool by Inspyder. Using this tool, you can download a complete website on your computer and it downloads all the files that are used to build the website for offline use. This webpage downloader comes with an easy to use interface. Just enter the URL of any website and click on Go. Web2Disk will completely web archive the whole website content and pages on your hard drive.
Web2Disk's has powerful engines which allow you to download, surf & updated even the most complex websites directly from your hard drive. You can also download password-protected websites which is a smarter way for saving pay-access content.
Web2Disk Features:
No Customization Required – Simply enter your URL, click on Go, and it's done!
No Monthly Fee – Just get a trial version and if you like it, Buy it once and forever.
Unlimited Download – Download all the websites you want! No site limits & No page limits.
Browser Independent – Open downloaded websites with any browser. You can even browse the site from a CD without any extra software.
Download Scheduler – Automatically download and archive website updates on a daily, weekly or monthly basis.
Offline Distribution – You can use Web2Disk to get your website on a CD for offline distribution.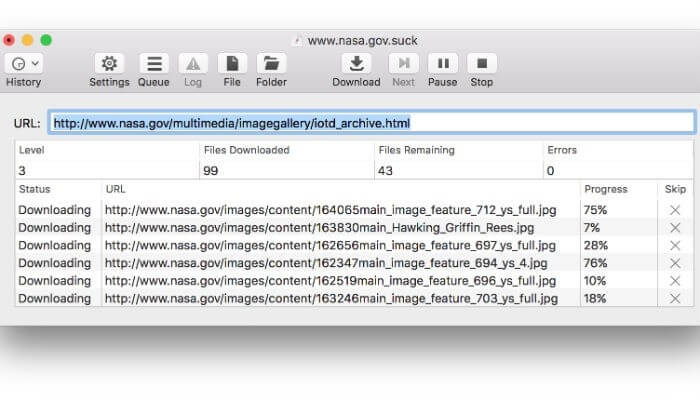 If you're inflexibly rooted in the Apple environment and only use a Mac or iOS device, you should check out SiteSucker. As the name suggests, this program copies all of a website's files and folders on your hard drive. This is an easy to use application and can initiate the process in just a few clicks. SiteSucker quickly scrapes, and download entire website's content on your Mac hard drive. All you need to do is to paste the website URL and hit Enter. You can Pause or Resume the download process as per your convenience. Its biggest downside is it will cost $5 and doesn't come with a free download version.
The latest version of SiteSucker requires Mac OS 10.13 or High, however, the older versions of SiteSucker are accessible for older Mac systems though some features may be out of sync.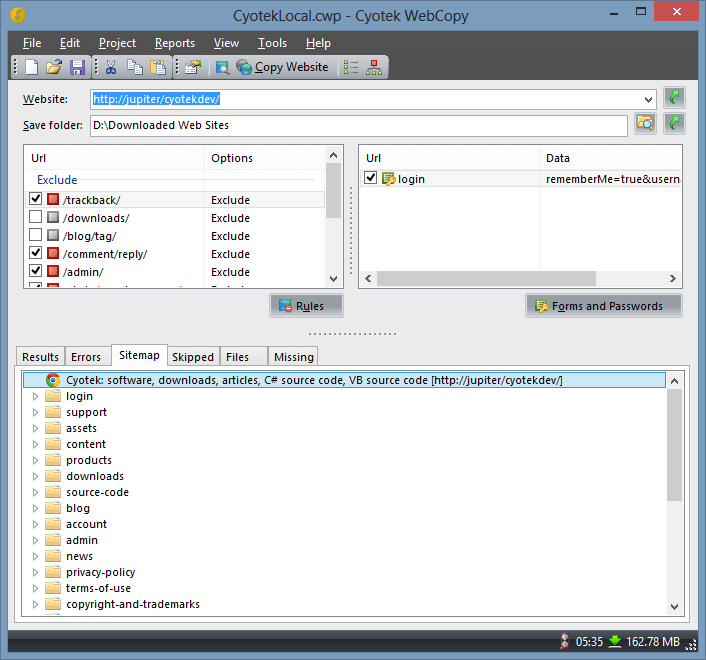 Cyotek WebCopy is again one of the best website downloaders. It's a free tool for copying full or partial websites locally on your system for offline viewing. It automatically remaps the links to resources like style-sheets, images, and other pages on the website to match the local path. It also allows you customization options to define which parts of a website shall be downloaded and how.
WebCopy can easily 'crawl' entire website content and download whatever it sees to create a reasonable replica of the source website though WebCopy is incapable of including a virtual DOM or any form of JavaScript parsing.
App Feature:
Rules – Configure rules to control the scan behavior.
Viewing links – Link Map Viewer enables you to view all internal and external links found on the website.
Reports – Shows you detailed reports on lists of pages, missing pages, errors, media resources, and more.
Website Diagram – Customisable visual diagram of the website to export as an image.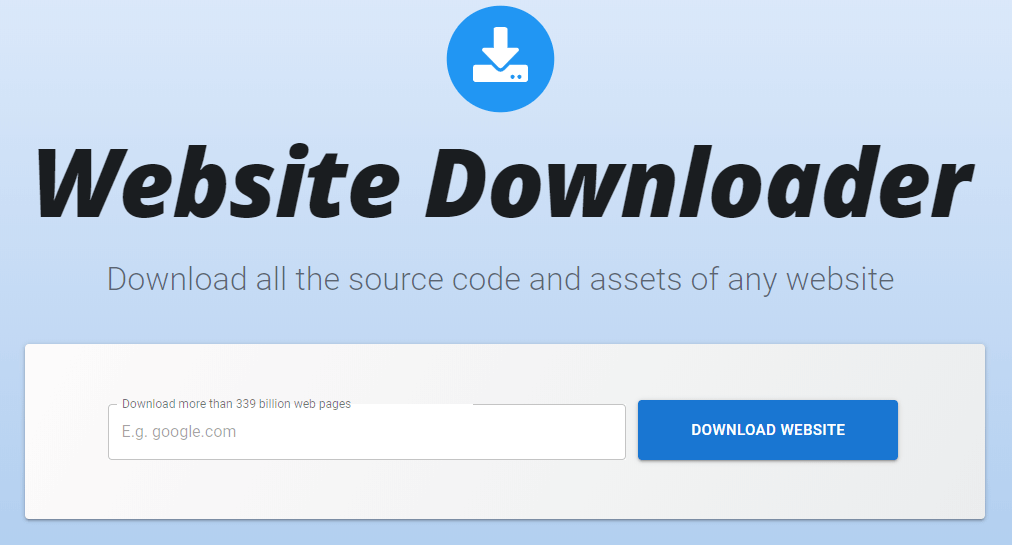 Website Downloader is an online platform to download unlimited websites on your machine. This online website downloader is so popular that it has been trusted and used to download over 339 Billion web pages. You needn't download any software application to download any website. Simply follow the below-mentioned steps and get the web archive of any website or web page.
Step 1. Open https://websitedownloader.io/ in browser.
Step 2. Copy-Paste URL in the text box.
Step 3. Click on 'Download Website' button.
Step 4. Select preferences between offline version or original version & All pages or First Page and the downloaded page will be ready for you.
What's the catch? If you want to download a Zip file, it will ask you to pay for a subscription.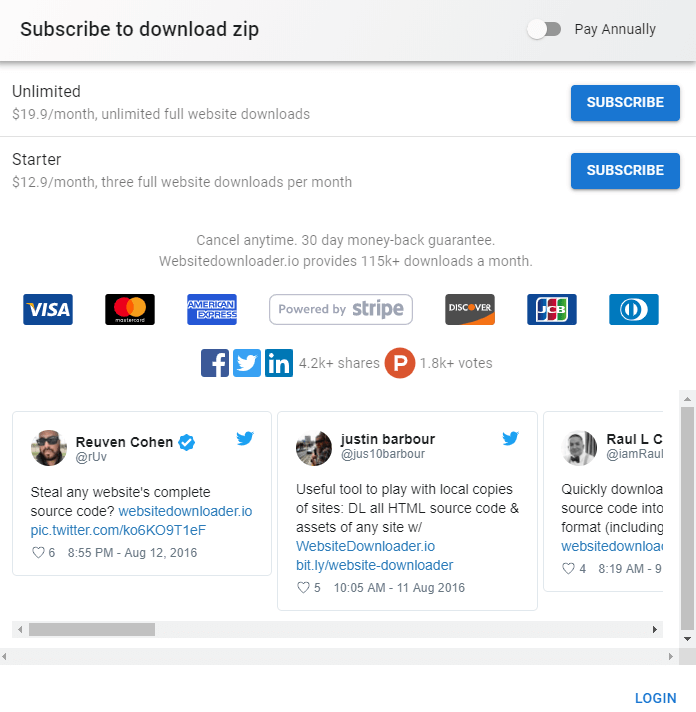 So, with this, our list of best website downloader for offline viewing comes to an end. But let's keep the conversation going. We hope you'll give them a try as each one of them is unique in its own way. Do let us know which tool did you try and what did you like in the tool. Leave us a comment in the section below.
For more such tips, tricks and tech related updates subscribe to Tweak Library and if you are more into tech-related videos do watch and subscribe to our YouTube channel. You could also reach us on Facebook and Pinterest.