When you download any file from the web, by default it gets downloaded in the Downloads folder. Generally, we download a lot of stuff from the internet, and many of us usually forget to manually clean the unnecessary ones. As a result, these unnecessary files take up a lot of valuable space of our hard drive
However, cleaning up the Downloads folder might free up tons of space. Would not it be nice if there was an easy way to automatically delete unchanged files from the Downloads folder? With Windows 10 build 16199, Microsoft introduced a new option by which we can automatically delete unchanged files, that have not seen any changes in the last 30 days from the Downloads folder.
Here is how to configure Windows 10 to automatically delete files from Downloads folder after 30 days.

Click on the Start button. (i.e. Windows icon on the bottom left corner of your screen).
Go to Settings, and click on System.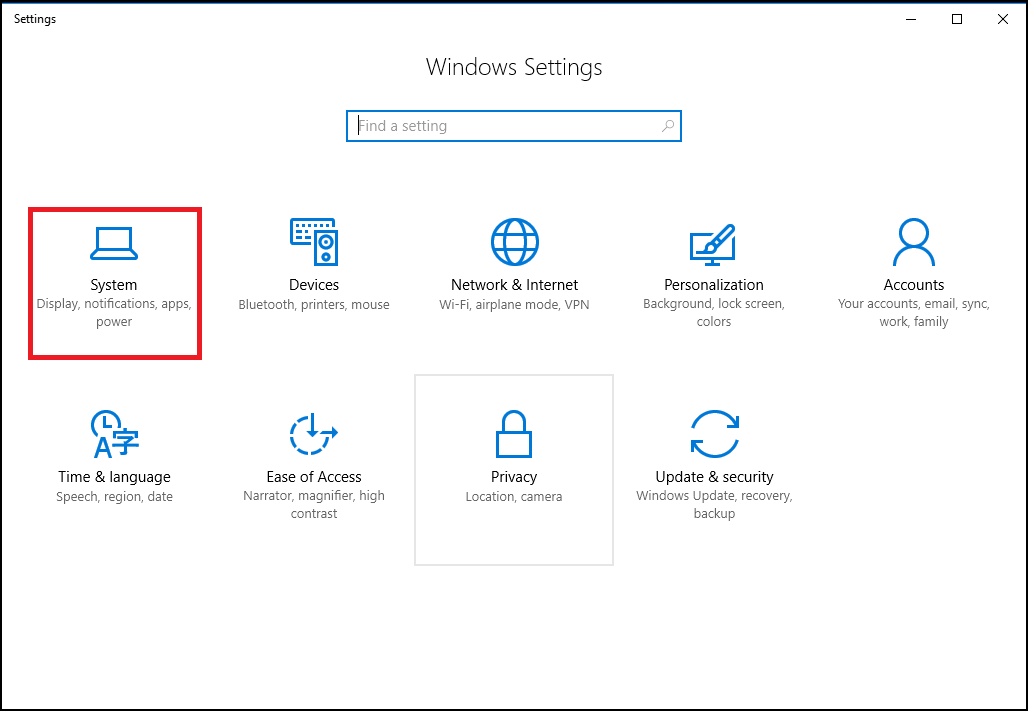 From the Settings window click on Storage tab on the left panel. Under Storage sense, toggle on the Storage sense Now, click on Change how we free up space.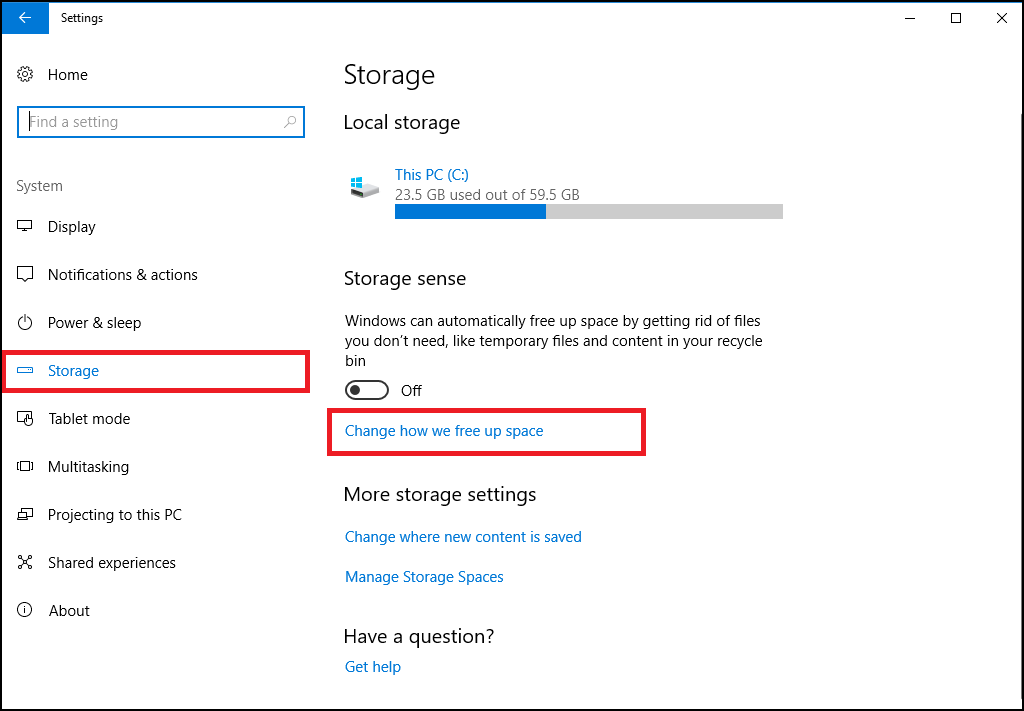 Here, toggle on the option Delete files in my Downloads folder that haven't changed for over 30 days.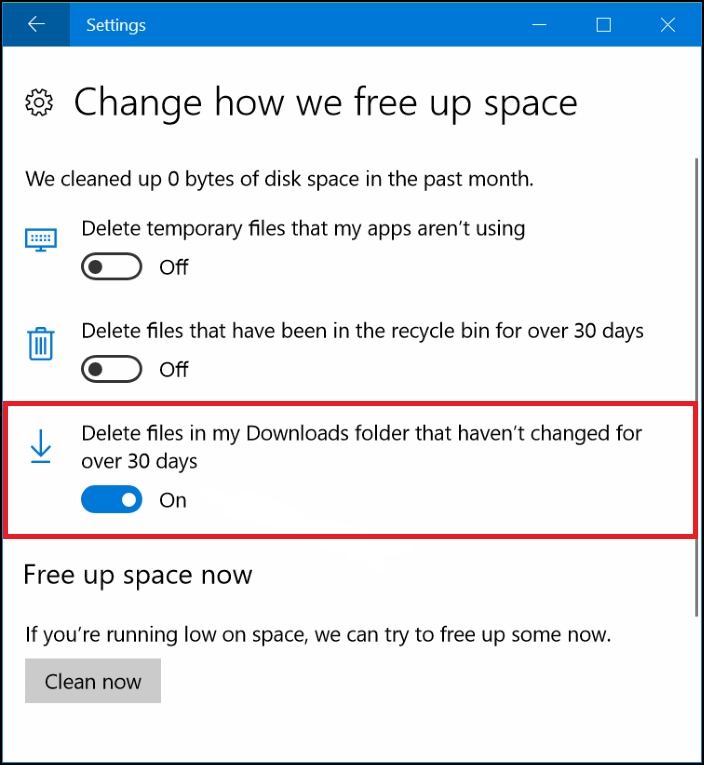 This is it! From now on Windows will automatically monitor files available in the Downloads folder and remove those files that are not changed over 30 days. With the introduction of this useful option, Storage Sense feature has become more beneficial. Now you don't have to manually clean your default Downloads folder as Windows 10 will take care of this.
Also Learn: How To Delete Files Automatically From Recycle Bin