You often find your important documents like credit card statements, monthly account statements and your landline or postpaid bills as a password protected PDF file in your email. You can only open that document when you enter the valid password provided with the email. Have you ever imagined that how these password protected PDFs are created? If your answer is yes, and you are searching a way for it then you have landed at right place.
In this article, we are going to learn how to make a document file to password protected PDF
Also read: Unlock PDF Files – How To Remove Password From PDF Files
How to get started?
The process of converting a document file to a password protected PDF is quite simple which does not need any technical expertise.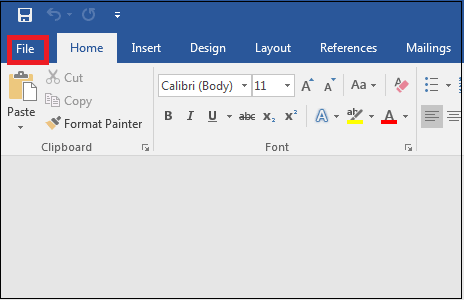 Open Microsoft document which you wish to make password protected and click on File at the top right corner of the screen.

From the left pane click on Export option.

Click on Create PDF/XPS to proceed.

From the save dialogue window that opens click on Options button.

Now in the Options window that opens check mark Encrypt the document with a password and click OK.

Enter the password of your choice which you wish to use for the encryption of the PDF file and then click OK.

After setting the password, enter the name of the file (in case you wish to change the name of the original file) and click the Publish button. Now the Office will export the document to a password-protected PDF file on the location which you have set.

Now when you open that PDF file you will be asked for the password. Enter the password and click on OK to access the file.
Please note that there is no way to reset the password in case you forget it. Also, forgetting the password means that you will permanently lose the access to that file. Therefore, we strictly recommend you to keep the track for the password to avoid any sort of trouble.
This is one of the best ways to encrypt your document files containing the sensitive data, especially when they are to be store on or in an online storage service like Microsoft OneDrive or Dropbox.
Moreover, the best part is that apart from making an Office document a pass protected PDF you can also encrypt a Microsoft Word, Excel, and PowerPoint.
So guys let secure our documents with a password before it's too late.