It is a well-known truth that hardware specification alone cannot make a device run faster. Software also plays a vital role in the speed up any embedded device.
Android is undoubtedly the most customizable open source operating system, as it allows anyone to modify or tweak the software to achieve better results.
Do you ever notice that your Android phone has a "Developer options" feature hidden somewhere?
Yes, your Android Phone has hidden settings that can be accessed to make it run faster than it was ever before. There are many things you can do on your Android phone once this option enabled.
Here's, how you can speed up your Android Phone or Tablet.
Steps to Speed Up Android Phone or Tablet:
I am using an Honor 4C device for this tutorial, but the process will be the same for all Android phones, however, the only difference may be of user interface.
Go to the 

Settings of your Android phone.

On the Settings screen, scroll down to the bottom and tap on 

About phone 

(About device) option.
Note: The corresponding tab for About phone on HTC and LG phones are Software Information.
On the next

 

screen, scroll down to 

Build Number 

option.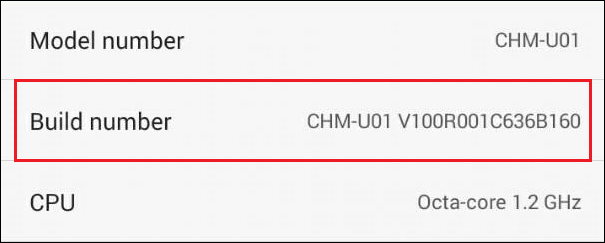 Now, start tapping on 

Build Number

, until you see a pop-up, informing You are now X steps away from being a developer.

Note: In the case of Xiaomi phone, you will have tap on MIUI Version, instead of Build Number.
Keep tapping on 

Build Number 

until you see pop-up You Are Now a Developer.

 After becoming a Developer, go back to the Settings, you can now see the

Developer options

.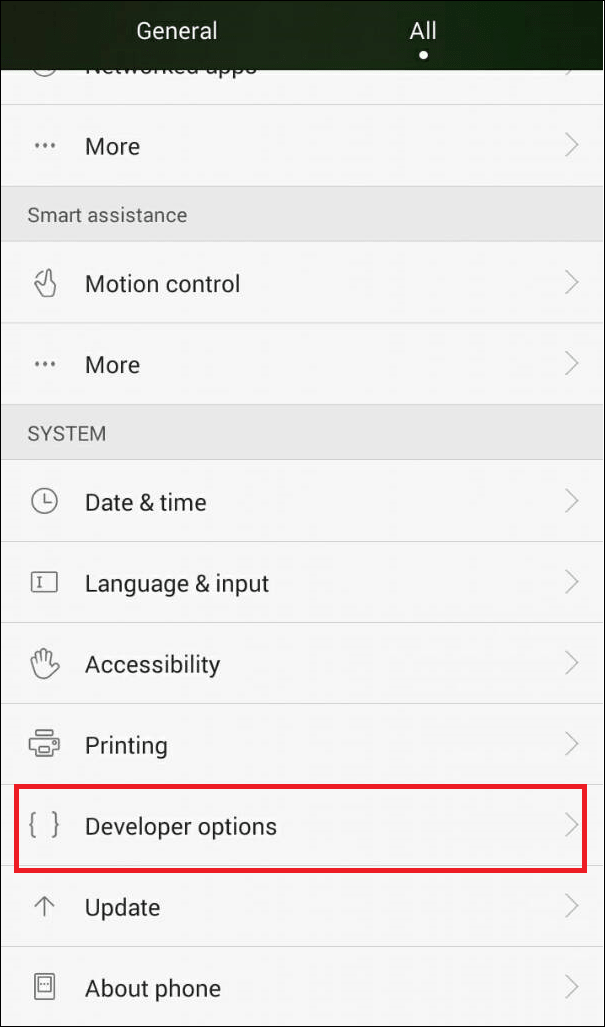 Now, tap on the

Developer options and enable it

.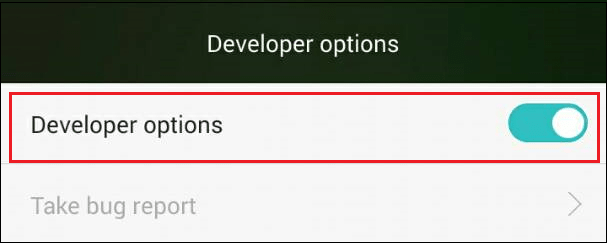 Note: On some Android Phones, you may need to tap on Settings > Additional Settings to access Developer options.
On the Developer options screen, scroll down till you find the set of 3 Animation Settings – Windows animation scale, Transition animation scale and Animator duration scale. By default, each one of these settings will be set to 

1X.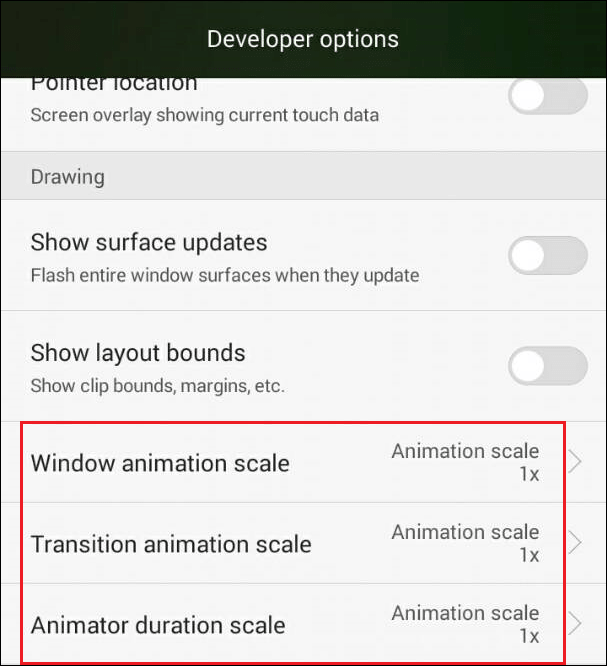 First, tap on 

Windows animation scale.

Now, change Windows animation scale from its default 1X value to 

.5x

.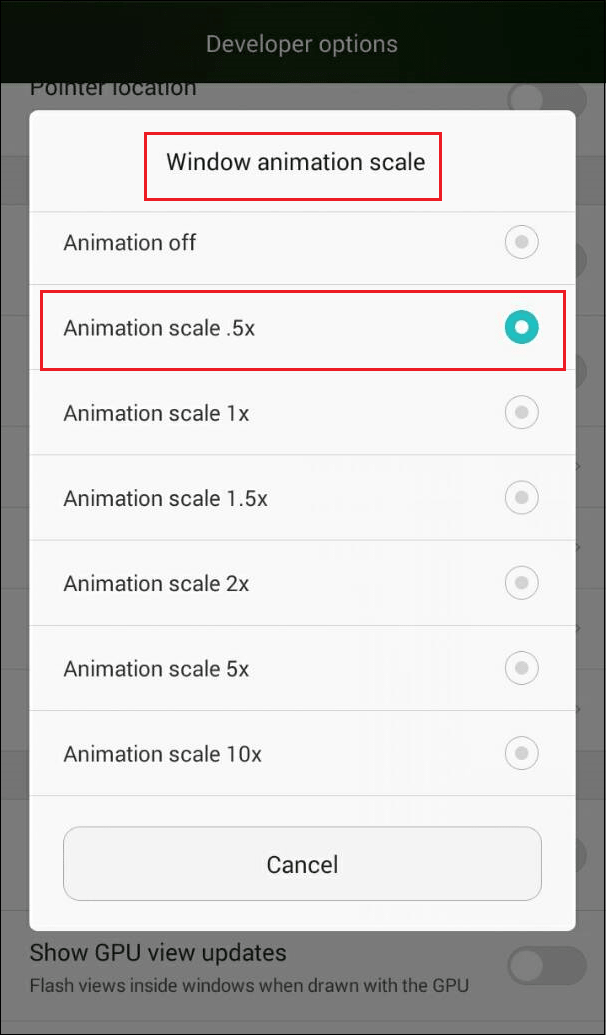 Similarly, tap on 

Transition animation, Animator duration Scale

 and change their animation scale values to 

.5X.
Changing the values to .5X will make your Android phone display almost double as fast as they did before, making your Android phone way faster than it was ever before.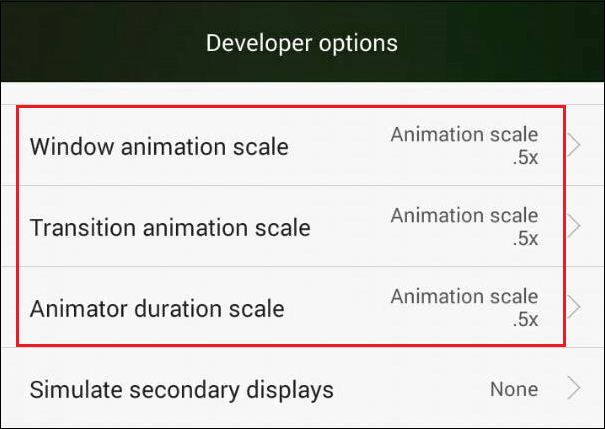 In case you want an even faster Android phone, you can select Animation Off option for all three options.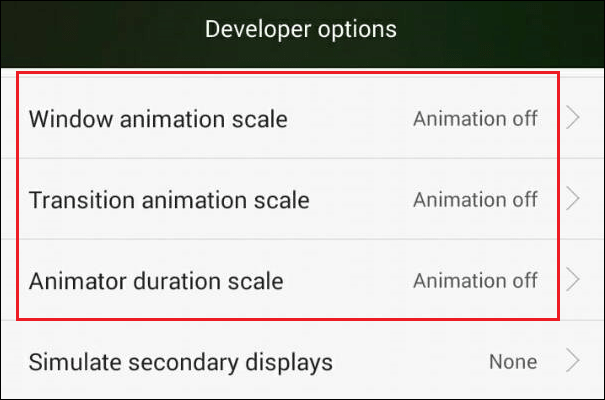 As you must have comprehended, setting the Animation scale to OFF means that you won't be able to see any Animations on your Android Phone. However, disabling Animations can certainly make a phone faster and this might be a better option for older Android Phones which may have become embarrassingly slow.
More Ways to Speed Up Android Phone or Tablet:
Over a period of time, lots of unwanted stuff get into your Android Phone – unwanted photos & Videos, Screenshots which are no longer needed and all kinds of Downloads which you may not even be aware of. Deleting all the unwanted stuff from your device can have a good effect on the speed of your Android phone.
So, I hope this tutorial will help you to speed up your Android phone.
Also Read: How To Get Rid Of Bloatware On Android