Whenever we start a PC which is installed with Windows operating system, we always have to go through the login page i.e. lock screen. All the windows PC has a pre-set wallpaper at lock screen. Always going through the same wallpaper at system login may be boring. Also, most of us never give attention to it as it remains always same.
But as Windows allow us to customize the things as per our need, we can easily change the lock screen wallpaper by following the simple steps. Also, this change will make us happy just before starting our work. Isn't it something good with Windows?
Steps to change the lock screen wallpaper in Windows 7 and 8: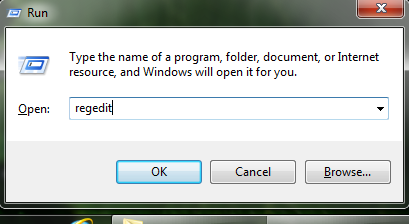 Go to Run window by pressing the Windows and R together and type regedit in it, then press enter. This will start the Registry Editor.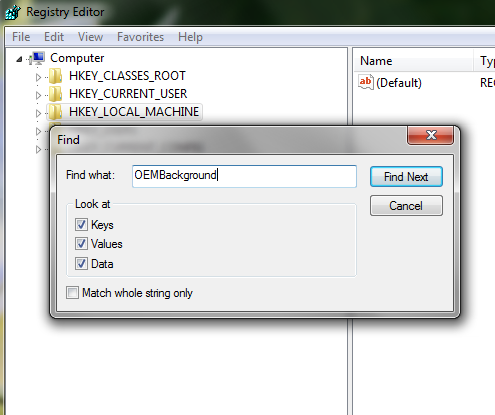 Now search OEMBackground in HKEY_LOCAL_MACHINE
OR simply navigate to the below path:
HKEY_LOCAL_MACHINE\SOFTWARE\Microsoft\Windows\CurrentVersion\Authentication\LogonUI\Background and locate  OEMBackground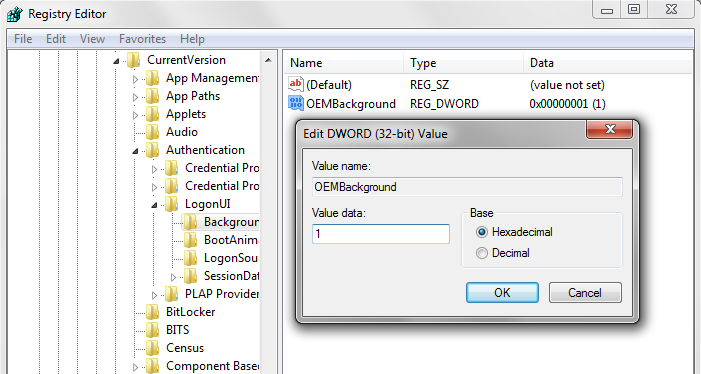 Now double click on OEMBackground and change the value data from 0 to 1 then click on OK. Then exit from Registry editor.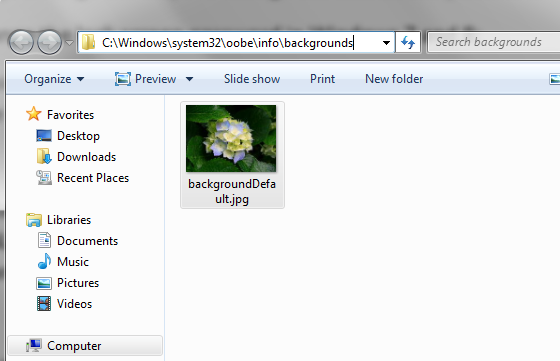 Now navigate to the path C:\Windows\system32\oobe\info\backgrounds in the explorer. (Note: If backgrounds folder is not available then just go to C:\Windows\system32\oobe\ and create a new folder naming in lower case as info and then again create a new folder as backgrounds inside the info folder.)
Select the picture which we want to set as lock screen wallpaper and paste it in the backgrounds folder then rename the picture as backgroundDefault.jpg. (Note: selected picture must be in .jpg format only and below the size of 140Kb)
Log Off or Restart the system to apply the changes.
This will change the lock screen wallpaper of the system as per our choice.
As a student or working professional we really work hard on our computers to achieve some goal. And sometimes this really make us tired. By applying this process we can refresh our-self by just viewing the wallpaper which we like very much.