Table of Contents
If you have a brand new iPhone 11 in hand, apart from other wonderful specs,  you are probably all pumped to get that 12-megapixel true depth camera into action. After all, who in the world would not want to make use of a camera that can shoot selfies at a whopping 120 fps. But, then imagine a spectacular moment where you want all your loved ones to fit into the frame. Or, you wish to capture the beautiful landscape in the background. Taking selfie the old fashioned way would not only give you 'selfie fails' but it might even put your iPhone 11 at risk. And, god forbid if mistakenly your iPhone 11 slips out of your hand, ouch! That'll hurt, big time! Isn't it?
Worry not! When you have something known as a Selfie Stick. No matter what height you have chosen to take your next masterpiece or however much the elements, here is a list of some of the best selfie sticks for iPhone 11.
Best Selfie Sticks for iPhone 11
1. Mpow Bluetooth Selfie Stick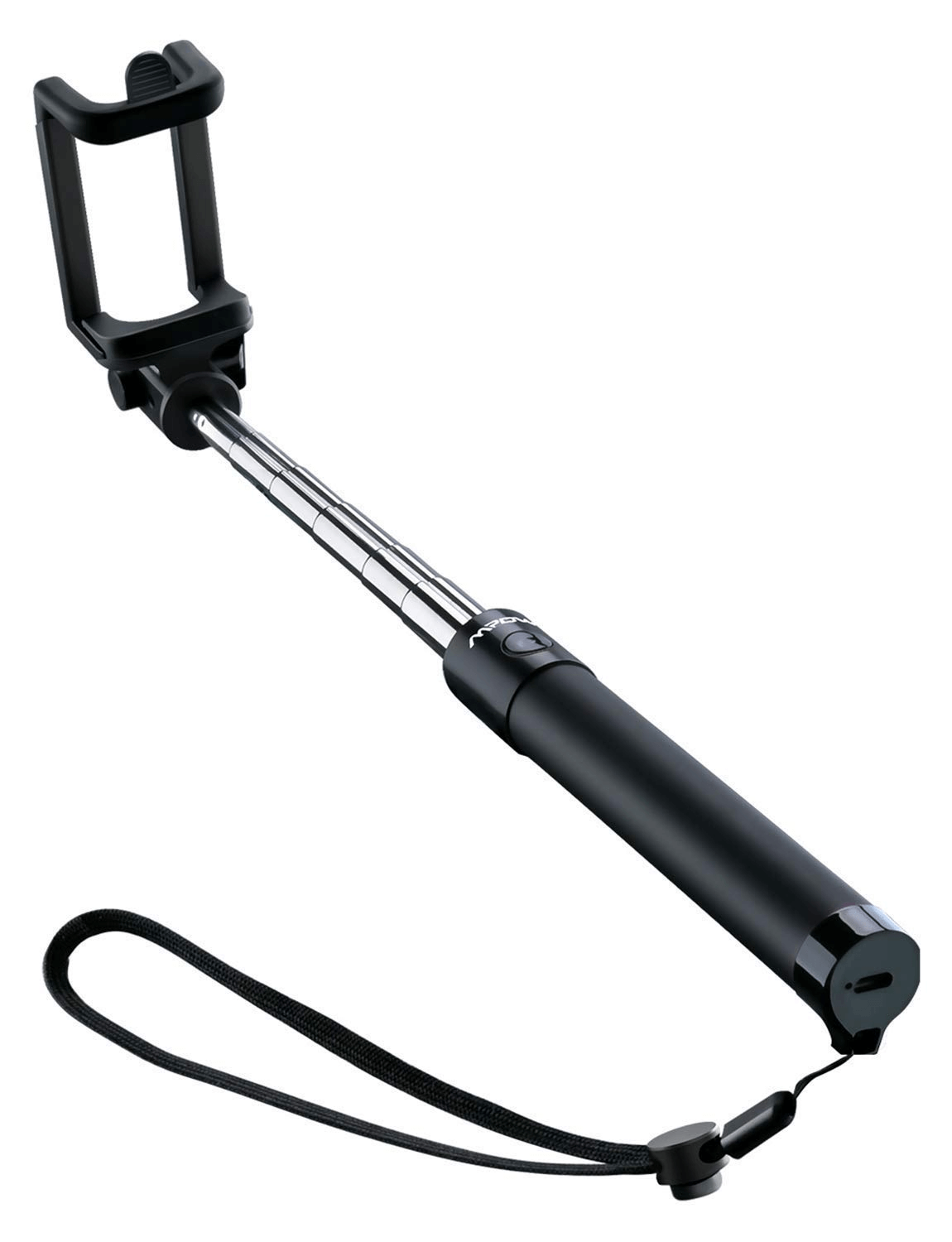 Mpow is a brand that is touted as the producer of one of the best selfie sticks for iPhone 11. Priced at a little under $ 10, this is a selfie stick for the brand and price-conscious. A 270-degree adjustable head and a body which is expandable up to 31.9 inches, you don't need anything else in the world to fit in as many people or background.
2. Selfie Stick Tripod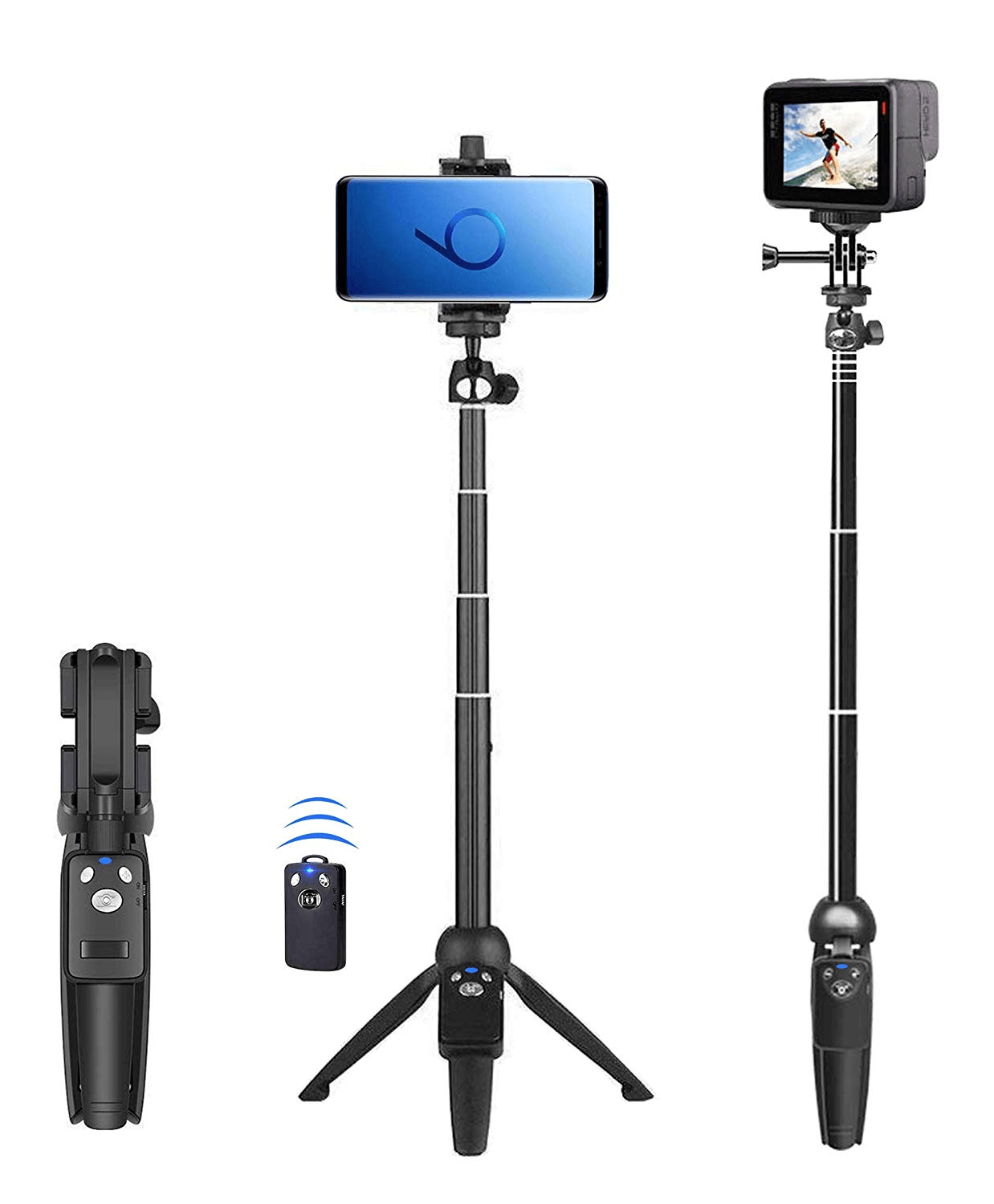 Making it to number 2, one of the best selfie sticks for iPhone 11 is this Selfie Stick Tripod. Under $ 14, you might just not be able to get a stick which is as good as this one. How about having a selfie stick that doubles up as a tripod. Sounds too good to be true, right? While you still believe what you have just heard, hold your happiness because with this ultra-compact selfie stick you even get a rechargeable wireless remote which has a range of up to 10 meters. Also, the selfie stick can expand up to 40 inches and go full circle to capture your 'selfies'.
3. Vproof Selfie Stick Bluetooth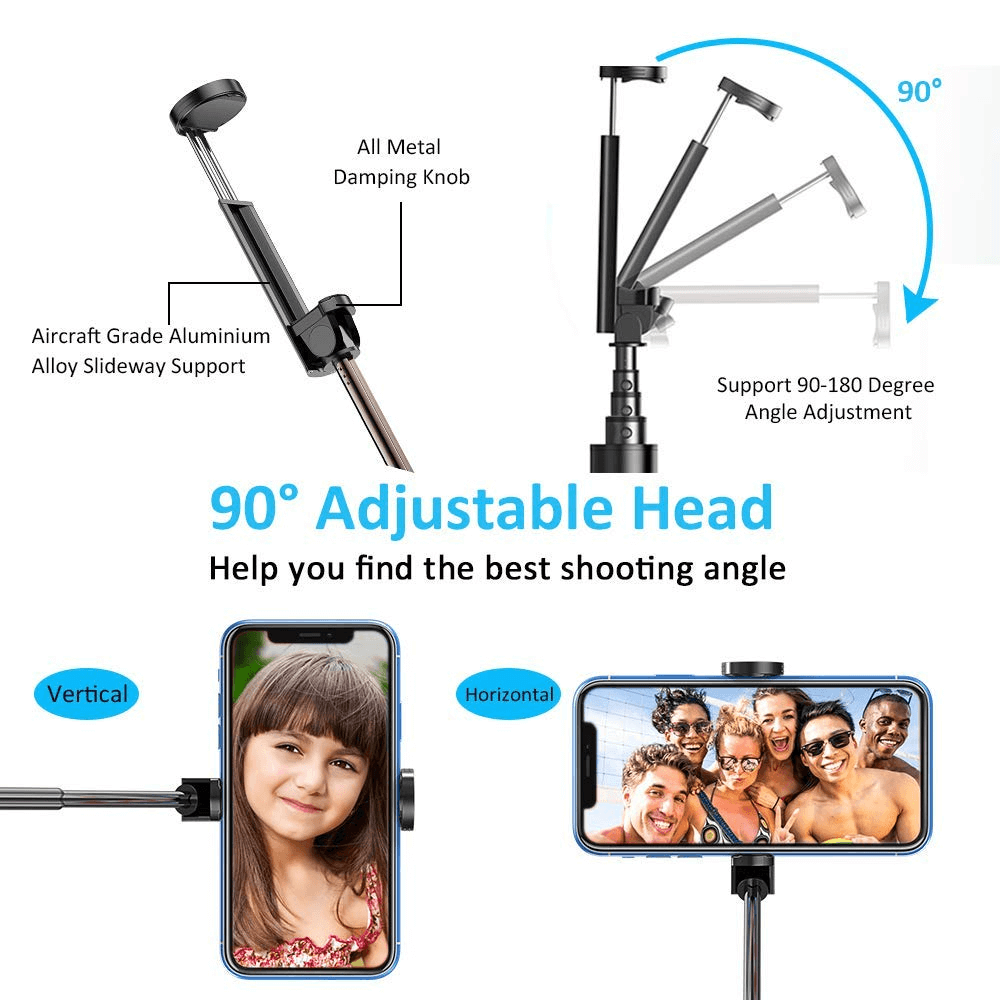 With this selfie stick, you can rest assured that no matter what your iPhone 11 won't slip, thanks to the aviation-grade aluminum alloy that the selfie stick is made of. Its black cool surface is scratch-resistant and is easy to clean. If you recharge the stick's battery once, you can take up to 10000 selfies. And, if still you are not satisfied, you have 12 months warranty.
4. Erligpowht Selfie Stick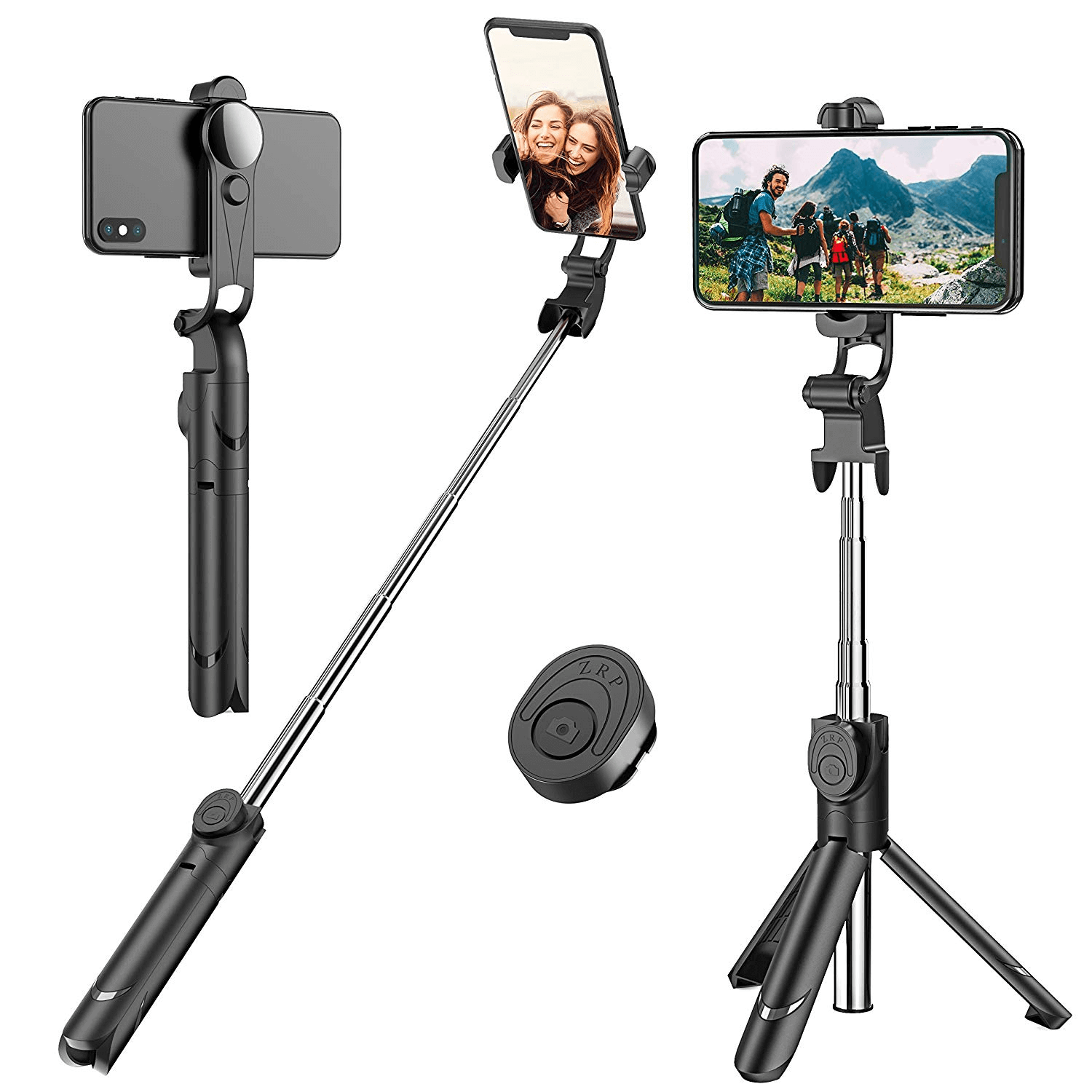 Making it to the list of best selfie sticks for iPhone 11 and priced at a little over $ 14 is the Erligpowht selfie stick. It's highly compact design makes it a perfect accessory that you can carry anywhere. It has an extension capability ranging from 7.9 to 27 inches, so you can fulfill all your selfie and photography desires.
5. Appolab Selfie Stick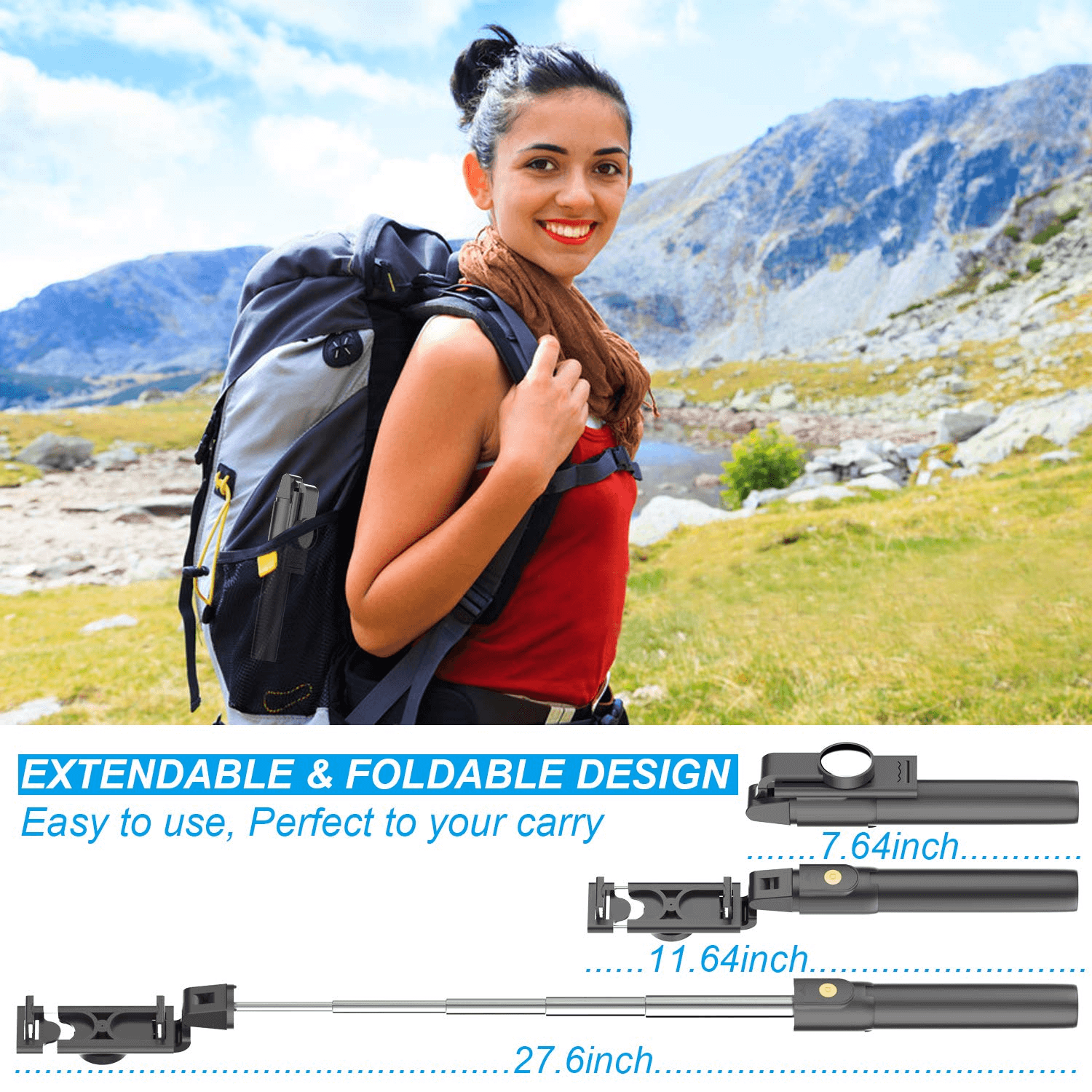 The thing that makes Appolab Selfie Stick one of the best selfie sticks for iPhone 11 is its lightweight yet strong body. It weighs just 5.01 oz but can expand up to 27.6 inches. All you have to do to operate the stick is long-press the button, pair your smartphone and then snap!. Plus, you get 18 months warranty, 30 days money-back guarantee and lifetime customer support.
6. Anker Bluetooth Highly-Extendable and Compact Handheld Monopod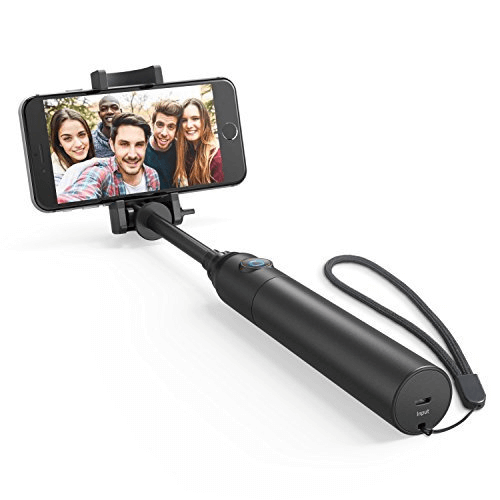 Say cheese! And for 20 hours straight. We know that's humanly impossible but not for this selfie stick which as an impressive battery life of 20 hours. Talking about the built of the stick, at a price point of just under $ 16, this one's surprisingly strong. Take its ergonomic design or highly retractable frame or even its aluminum body which is extremely light. Top that up by throwing in any iPhone model (you'll be happier to mount your iPhone 11 though) and expand it up to 29.7 inches.
Make Those Selfies Count
With the above best selfie sticks for iPhone 11, you will no more have to please your taller fellas to take selfies when your arms falls short of capturing those wow moments. We are sure you've had your selfie moments too. Do share them in the comments below and for more such content keep reading Tweak Library.