Table of Contents
Mac users love iTunes yet sometimes they look for alternatives. AnyTrans from iMobie is considered one of the best alternatives for iTunes available in the market. 
Hence we reviewed it and here we bring a detailed review of AnyTrans from iMobie.
Prior to using and reviewing AnyTrans our team of experts used different other product but none could stand out as AnyTrans did. When it comes to managing content on iPhone/iPad AnyTrans is the best app. In fact, calling such an excellent software an alternative is an understatement. This app is simply the best and easy to use. 
By now you must be thinking that I am being biased but trust me that's not the case after using this software you will also agree with me.
So without saying anything more about AnyTrans software, let's learn about the app its interface, how it works, and tons of other features offered by iMobie's AnyTrans. 
iMobie AnyTrans: Design, and UI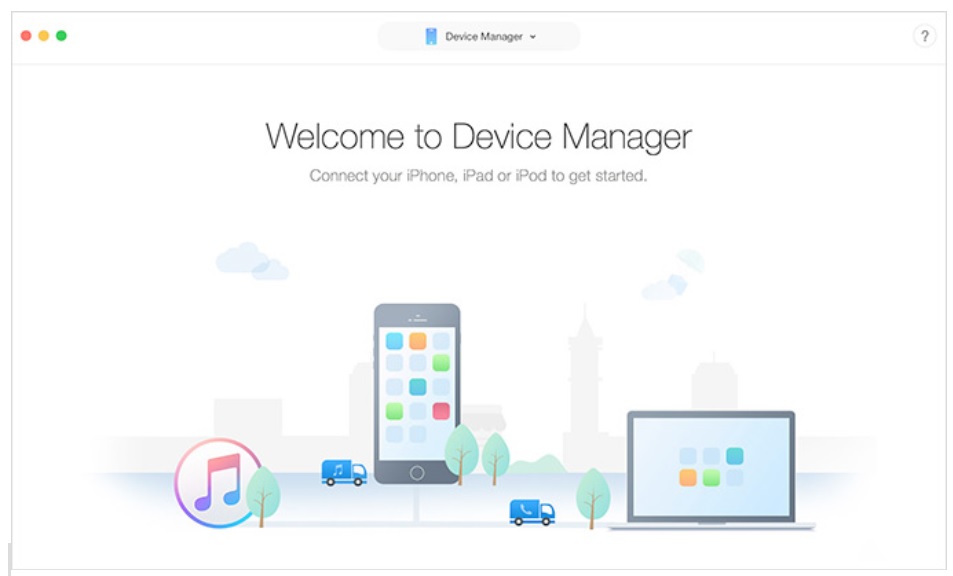 The product interface is the first thing that makes you either like or dislike the app. So, let's discuss it. iTunes interface gets revamped by Apple so that it can be simple and easy to use still there are certain things missing. Once you see AnyTran's interface you will know what a simple interface looks like and what iTunes is missing.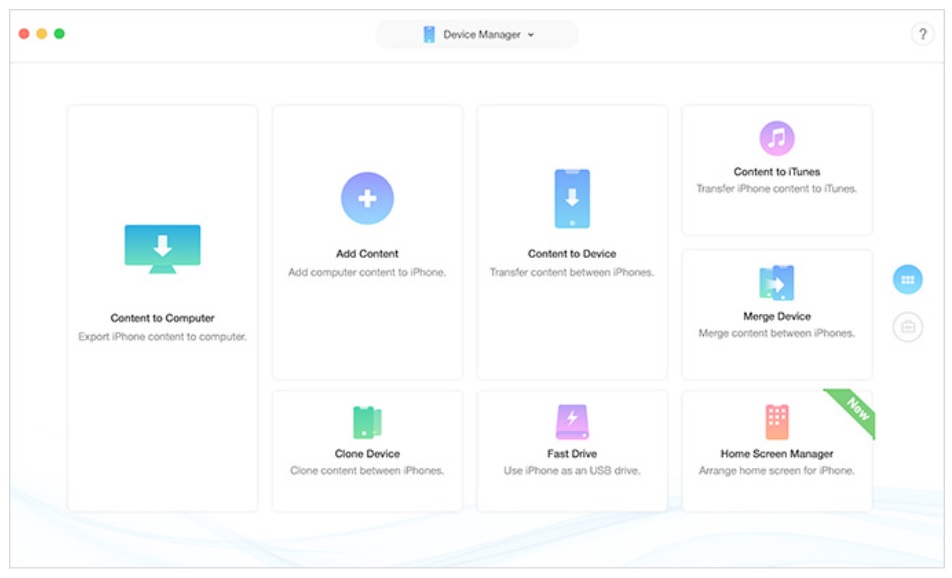 AnyTrans interface is minimalist this is what make is attractive and easy to use. You do not need to search for options to connect a device, merge device, sync data take a backup, etc. As everything you need is just there in front of you. It seems iMobie understands the thumb rule keeps it simple very well. AnyTrans is an example of it and this is why it is also known as a One-stop content manager.  
Sync+Transfer
When we talk about data syncing AnyTrans work much like iTunes but it breaks the sync boundaries. It allows the user to manually add music files or other media files making you not go through the hassle of library concept. However, if you are used to it you can still use it.

Moreover, AnyTrans prevents data duplication and constant re-sync in order to copy files to your iOS device. This means your iPhone is considered a physical drive. The best part is yet to come if you wish to transfer media between two iOS devices AnyTrans will do that too. It lets one iOS device talk to another one. 
Apps and File Management
Another exciting feature of AnyTrans is it lets you arrange iPhone apps from the desktop. After the app section was removed from iTunes users faced problems in arranging apps. iMobie understood the problem and added this feature in AnyTrans. Using this product you can smartly and easily organize your apps. In a single, you can organize all the scattered apps and arrange them into a folder 
AnyTrans makes all this a so simple 
Managing Backups
AnyTrans also works as a comprehensive backup manager that will protect you from data loss. This software keeps a complete and updated backup of all your important data so that you don't need to worry about data loss. It backs up more data than iTunes and brings ultra safety to your doorsteps. Besides everything that iTunes has to offer AnyTrans covers 10 more file types, and it offers three backup types: Full Backup, Incremental, Air Backup. You can choose either as per your needs and stay worry-free. 
Full Backup:
AnyTrans take a full real backup of all your data so that you miss out on anything that is important. 
Incremental Backup:
Take a backup of only the new things added to save space and time. 
Air Backup:
AnyTrans backs up your iPhone and iPad automatically, securely, wirelessly at your preferred time 
Keeps Backup of WhatsApp Chat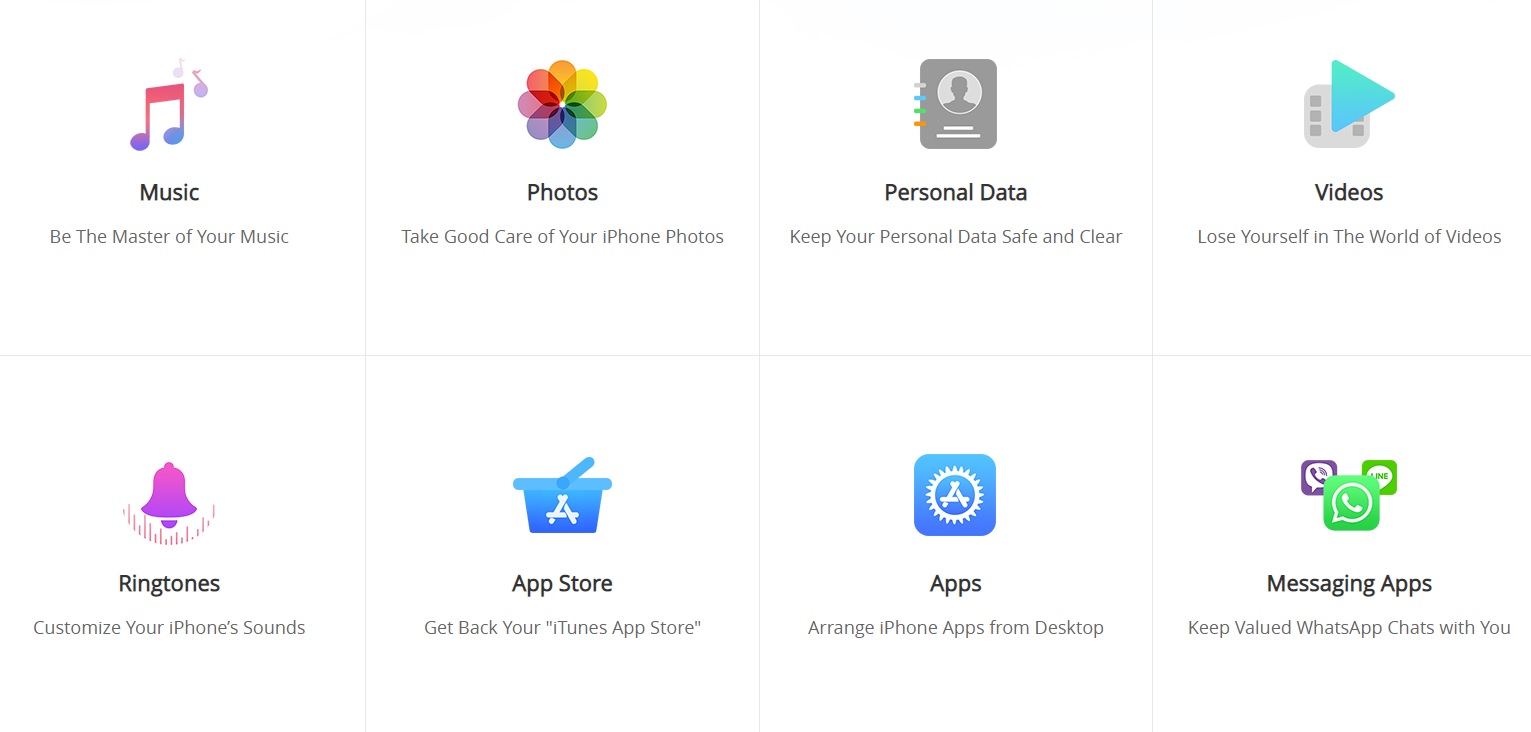 Not only does AnyTrans works like iTunes but it also knows how important WhatsApp conversations are to you. AnyTrans keeps complete WhatsApp chat history as well as attachments and allows you to move them directly. In all, we can say it is a complete tool that will help you do all that you want.    
Overall, AnyTrans is one hell of a software that can easily replace iTunes. So what you are waiting for, give it a try today. 
AnyTrans is available for both Windows and Mac.