In today's world, online security is the main concern which users have with technology. To cope up with this situation Microsoft introduced an all new version of Windows Defender i.e. Windows Defender Security Center.
This new software provides all around security to the users and also provides the information about their device's health. This software is easy to use and provides better control and understanding of the security features.
Windows Defender Security Center includes five pillars that give you control and visibility of your device security, health, and online safety experiences.
This new application contains five sections which includes Virus & threat protection, Device performance & health, Firewall & Network protection, App & browser control and Family options.

Virus & threat protection
This section gives protection from viruses and malwares. All the information about device security from viruses and malwares will also be displayed here. Users will also be able to check their scan history from this section.
If users have third party Antivirus installed on their system, then they will be able to launch that protection app directly from this section.
This section gives the user the ability to fully control their antivirus protection.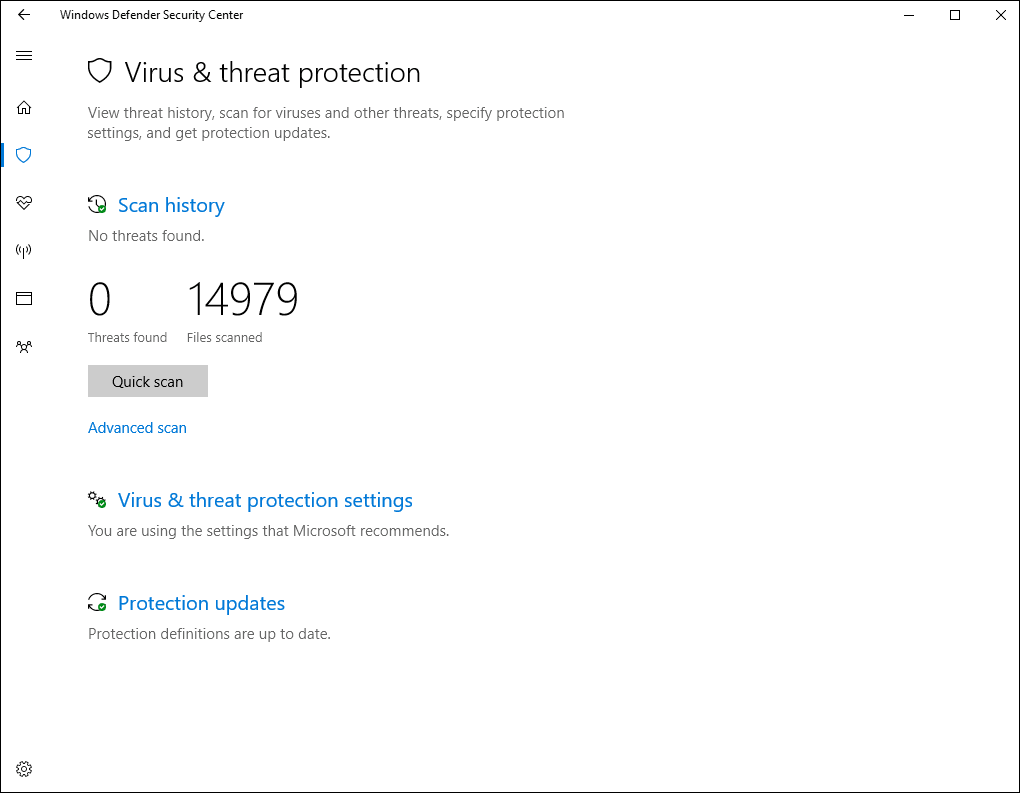 Device performance & health
This section provides the information about the PC's general health. Information about Windows updates, drivers, battery life and storage capacity will be displayed here.
This section will also let users to use the Windows Refresh feature directly which gives the option to start fresh with a clean installation of Windows.
The Windows Refresh feature will let users keep their personal files and some Windows settings but it will remove most of the applications which will help with performance improvements when your device needs them.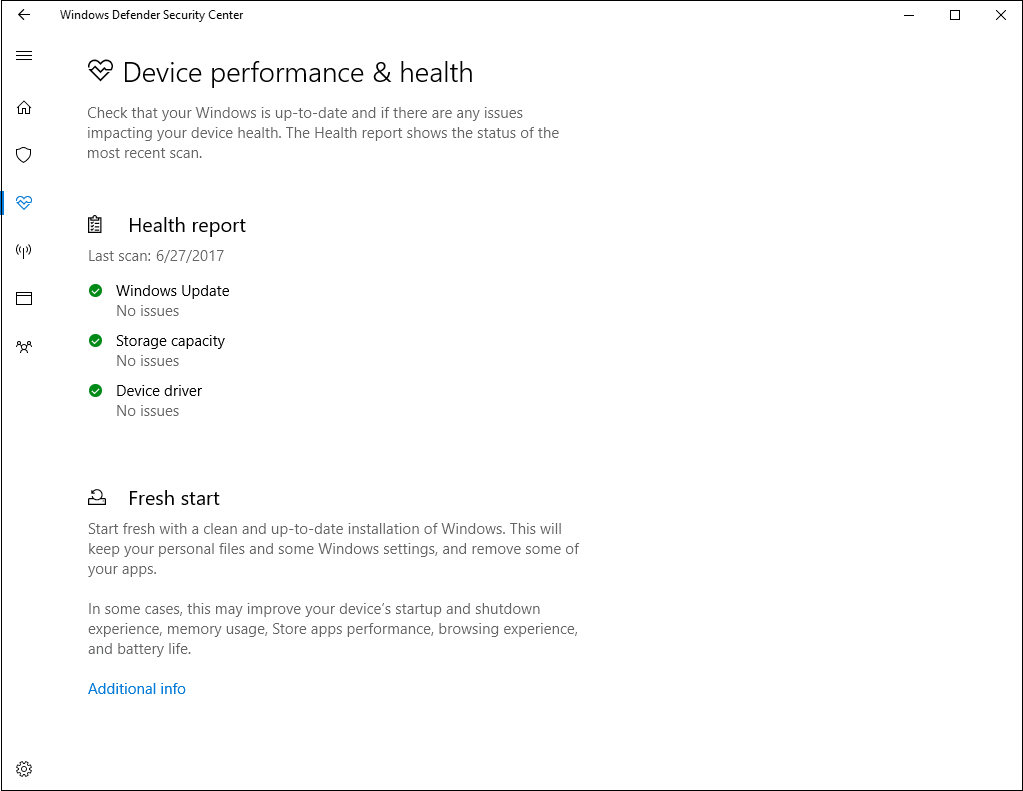 Firewall & network protection
As the name suggests this section will provide information on the network connections and active Windows Firewall settings.
All the firewall settings and troubleshooting information which previously were individual module will be accessible from this section.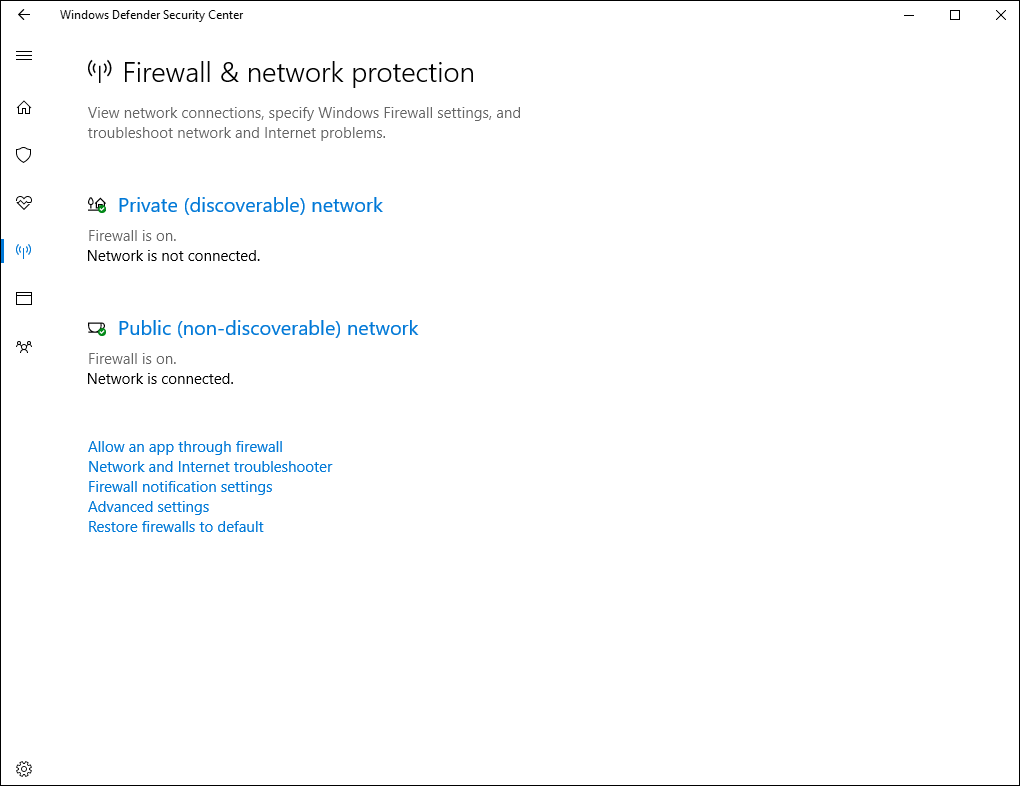 App & browser control 
This section lets the users to adjust settings for the SmartScreen filter. The SmartScreen filter will inform the users about potential malicious sites, downloads and unrecognized apps and files from the Internet.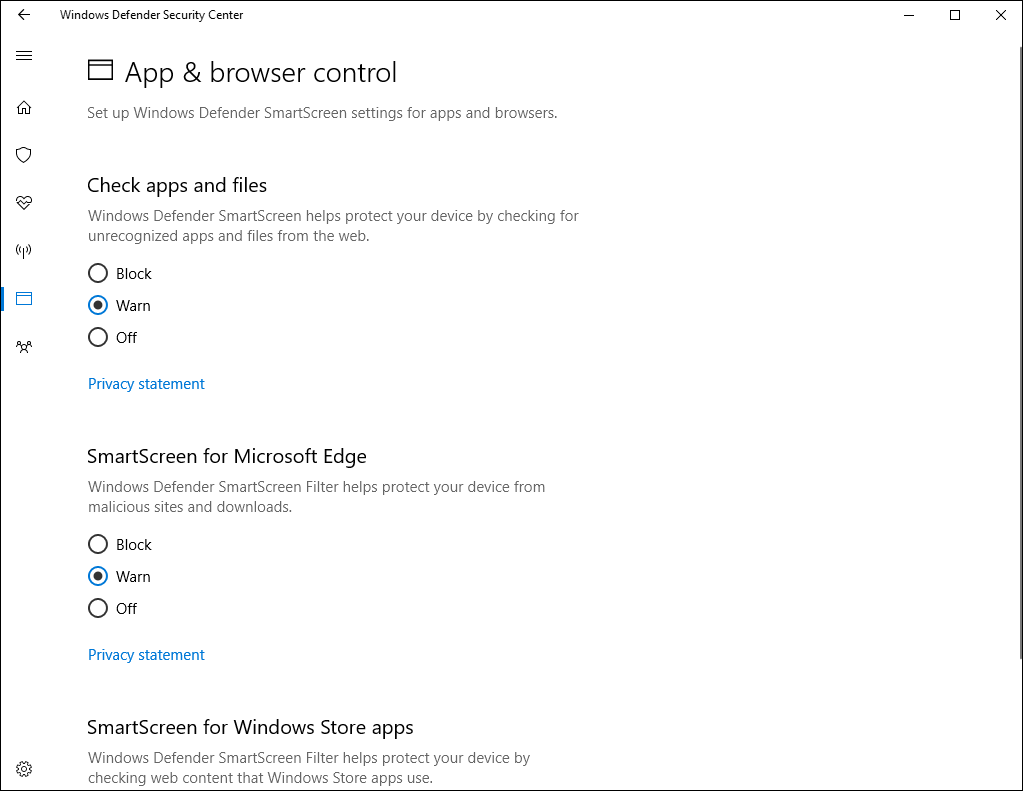 Family options 
Accessing the Family option will be child's play. This option contains all the information about parental controls, options for setting up good screen time habits, setting up activity reports of your kids' online activity and managing controls for purchasing apps and games. You can also view the health and safety of your family's devices from this location.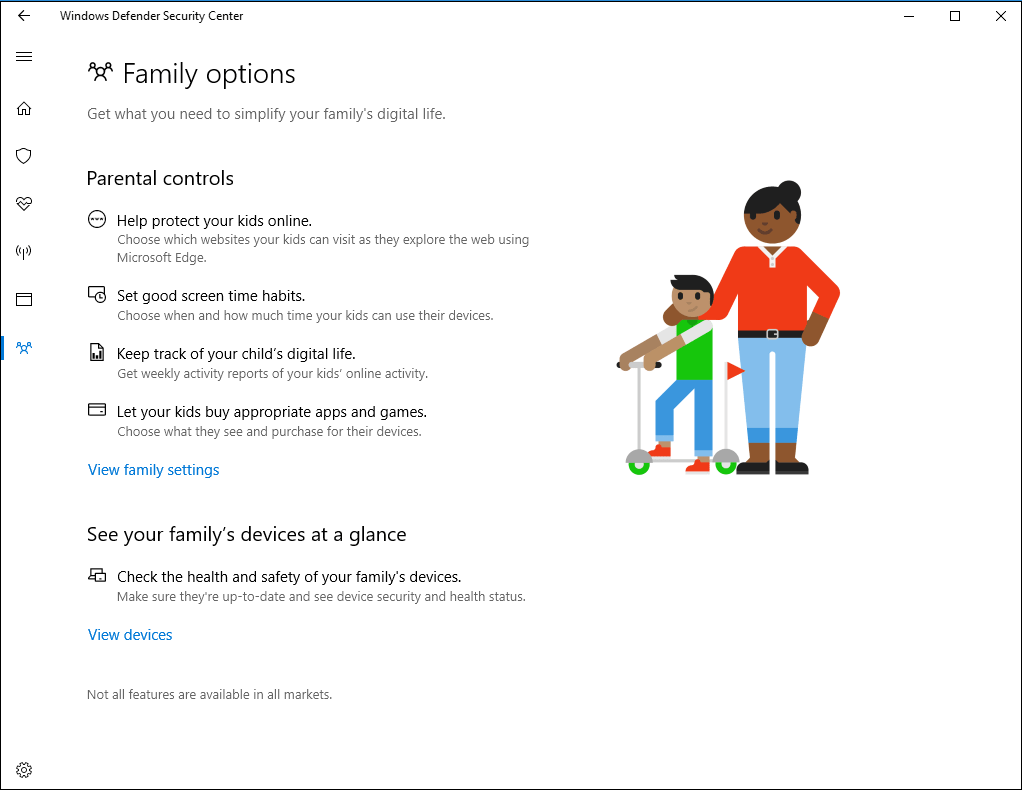 With this new Windows Defender Security Center, users will be more informed about their system and will be more protected than ever.
This new application allows the users to choose your own antivirus product. Once the paid security application expires Windows Defender will automatically become active and protect your system. This application is the collection of all the features needed in a security application.

Also read: How to ignore the SmartScreen Filter in Windows 10 and Install Unrecognized Apps