Almost every Apple user occasionally encounters serious problems like accidental data loss, device loss or damage, etc. Due to which all the data stored on the iPhone is at risk. To handle such unforeseen situation data back is recommended as it safeguards against any accidental damage or loss of iPhone.
Smartphone users save important and personal data like the photos, favorite songs, card details, phone numbers of friends and family and much more.
Ideally, iPhone users take data backup on iCloud, but a free iCloud account is limited to 5GB space. This means if you run out of free space on iCloud, you'll either need to delete some data or purchase additional iCloud space.
To know more please read: How To Backup iPhone/iPad Data On iCloud Using iTunes
But, if I tell there is another way that will help you backup data then what? Using iTunes you can backup data on your computer so that it can be restored if need be.
Here's how to backup your iPhone/iPad data on your computer using iTunes:
Make sure the latest version of iTunes is installed on your Windows or Mac computer.
After this, connect your iPhone/iPad using the USB cable. If you are connecting your iPhone for the first time, tap on Trust to connect your iPhone to the computer.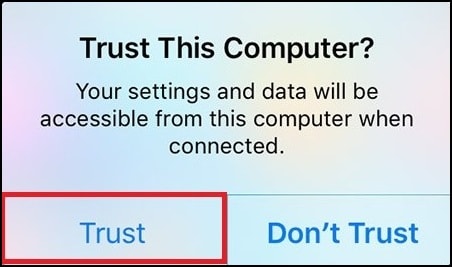 Now, launch iTunes, it will automatically detect the connected device and will display the Phone icon in its upper left corner.
Click on the Phone icon that appears in your iTunes window.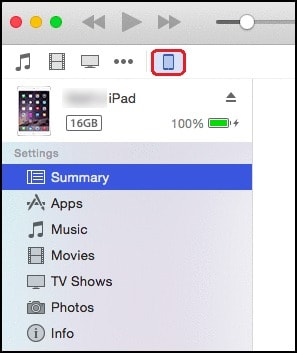 Select the Summary tab in the sidebar menu, to see the details of your iPhone/iPad and backup options.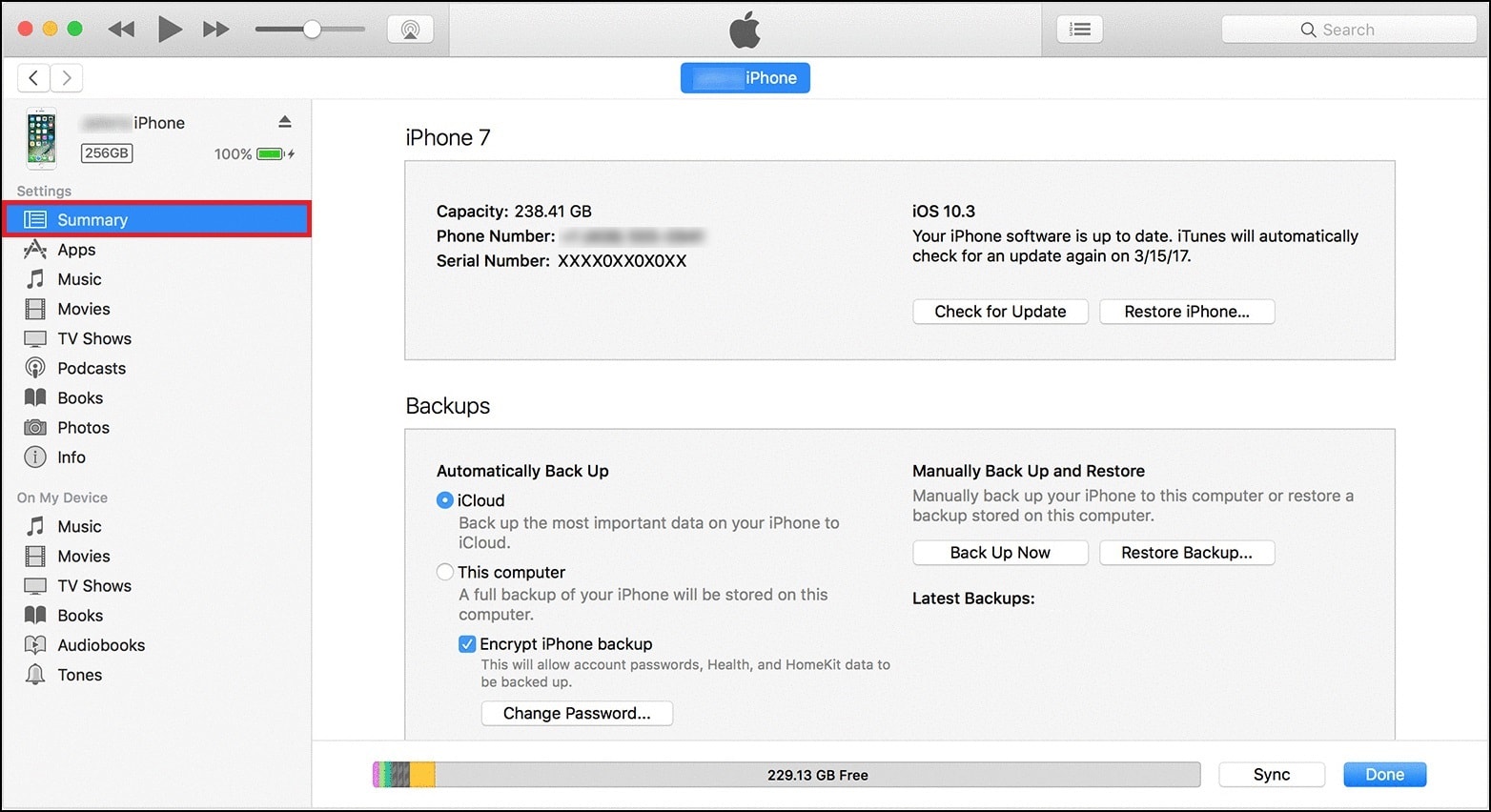 Generally, backup is taken on iCloud. However, to take backup on the computer, select "This computer" > Back Up Now.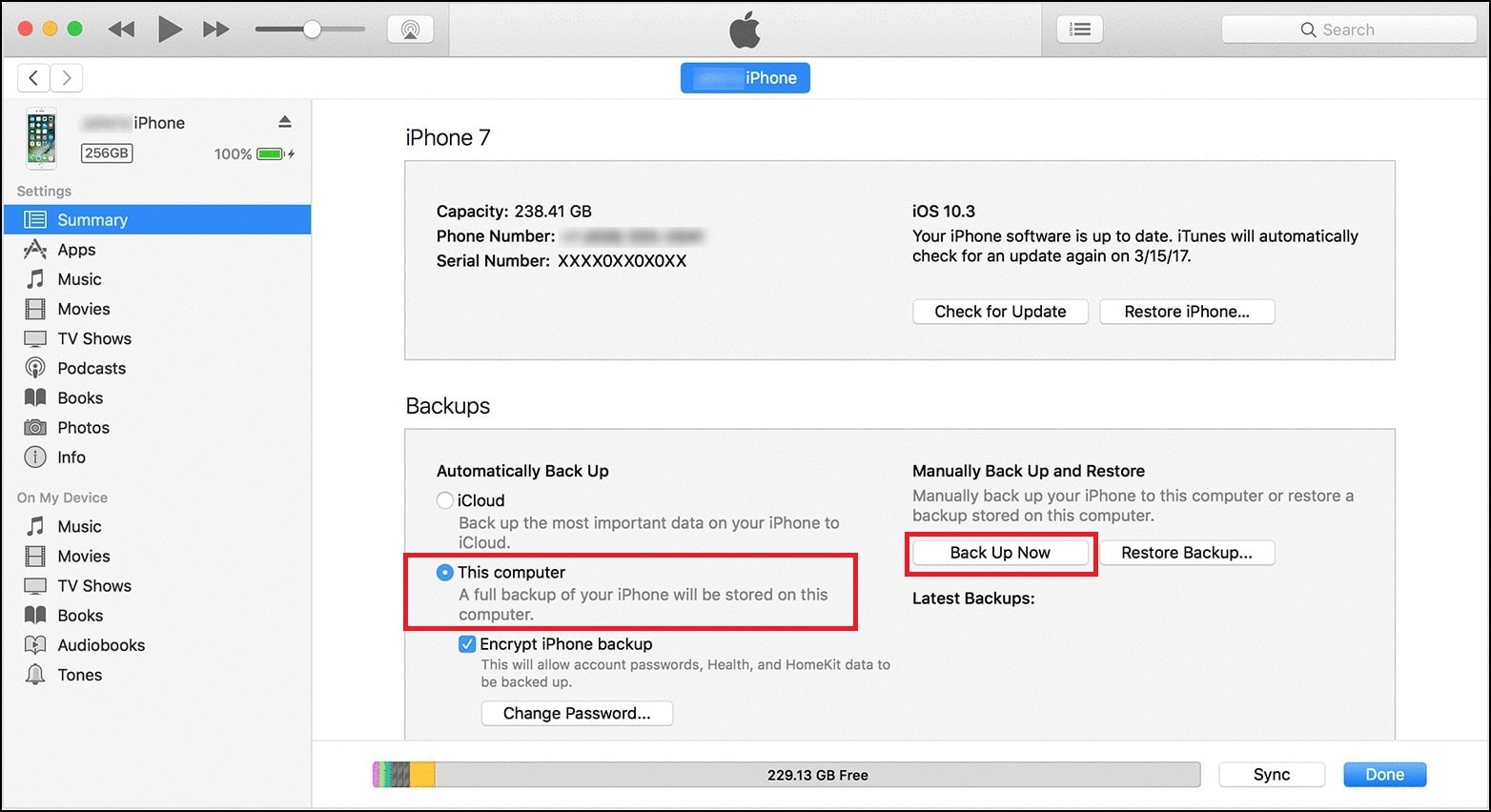 Once you do so, the backup process will start. It may take a few minutes depending on data that needs to be backed up.
Once, done you can disconnect iPhone. But before that make sure iTunes has backed up all the data to the computer.
To do so follow these simple steps:
Click on Edit > Preferences from the drop-down menu.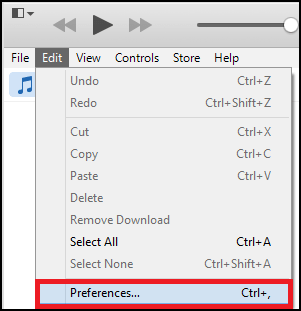 On the next screen, click on Devices.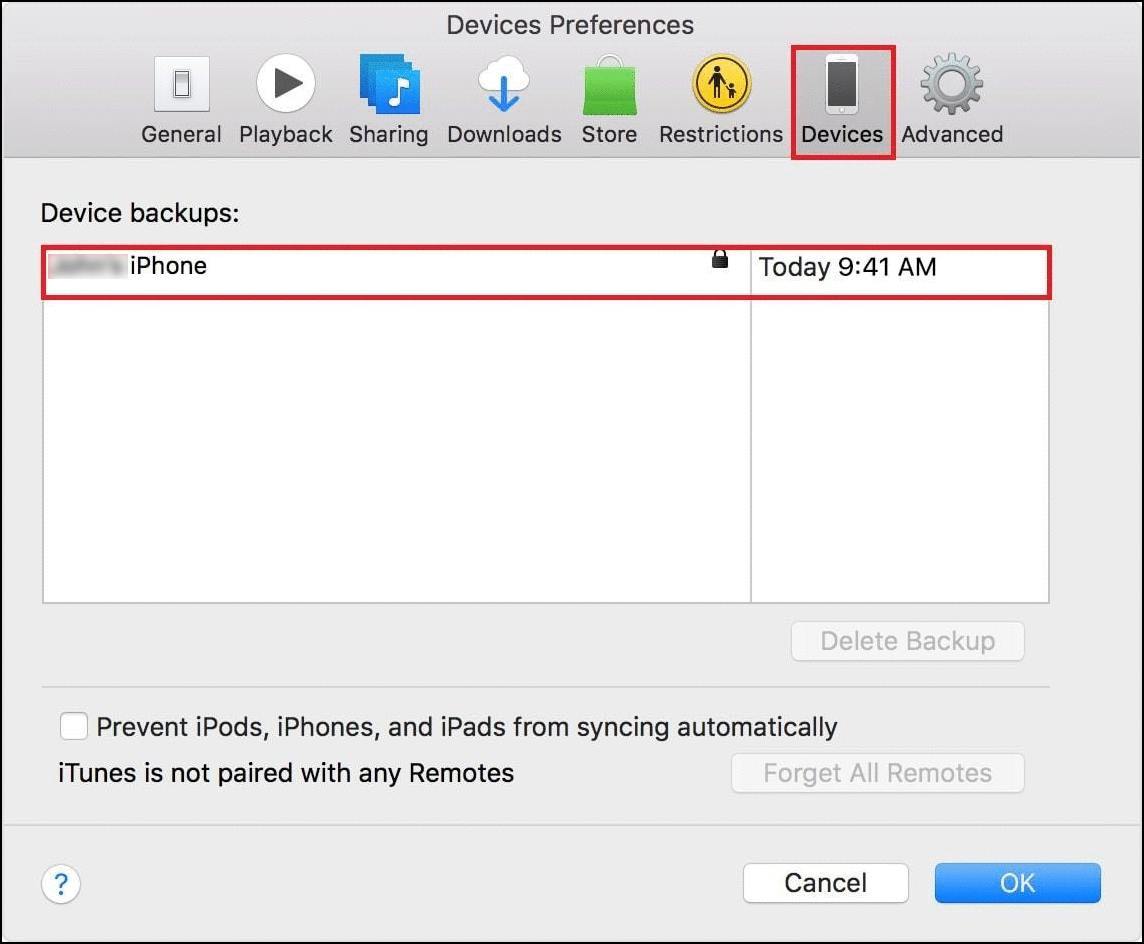 You will now be able to see your phone's backup along with device name, date and time on which backup was created by iTunes.