Cortana is one of the biggest and impressive features found in Windows 10. Cortana, the voice-controlled virtual assistant is always ready to help you find anything on your PC, track your packages automatically, give you weather information, and make sure you don't miss any important meetings. However, there are other things, that you can do with this assistant to make you even more productive.

Also Learn: How to train Cortana to respond to your voice only (on Windows 10)

Here are a few simple yet handy things Cortana can do.

Set Reminders
Cortana has a powerful built-in reminder feature; you can create a reminder and have Cortana remind you about something by telling her to do so with just a few words. For example, telling her "Remind me to get milk tomorrow at 10 AM" will make her set the reminder. Cortana will remind you of the task when the time comes. Not only this, but you can also make Cortana remind you of stuff like when you go to a certain place or talk to a person on your contact list.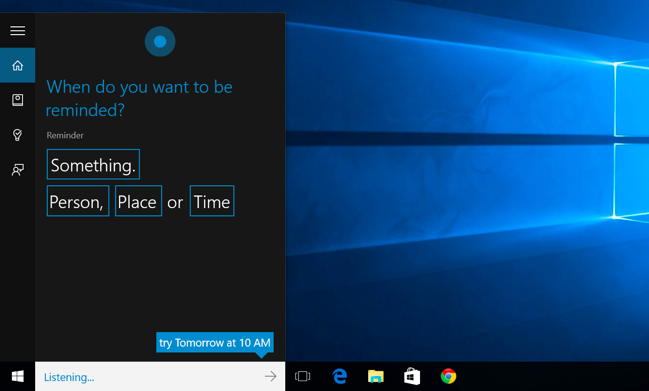 Set Alarms
Besides setting the reminders, you can also set alarms. Simply say something like "Set alarm for 5 AM tomorrow" and Cortana does the task. You can see all your current alarms by issuing a command such as "Show alarms."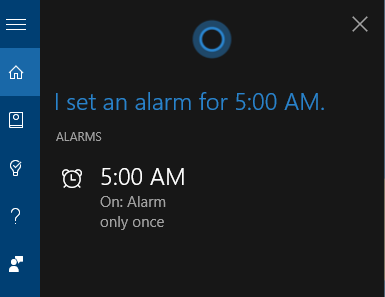 Create Calendar Events
You can also command Cortana to create calendar events. To create a calendar event, just say something like "add a meeting at Thursday 2 pm to calendar" and Cortana will automatically fill in the information you've provided. With this simple command, Cortana adds the event to the calendar.

Open Apps
Launching apps or desktop programs using Cortana is even easy than clicking on the icon in the taskbar. Just command Cortana by telling her "Hey, Cortana" and say "Open [Name of the Application]." For example, just say "Hey Cortana, launch Google Chrome" to your PC and it will automatically open that app.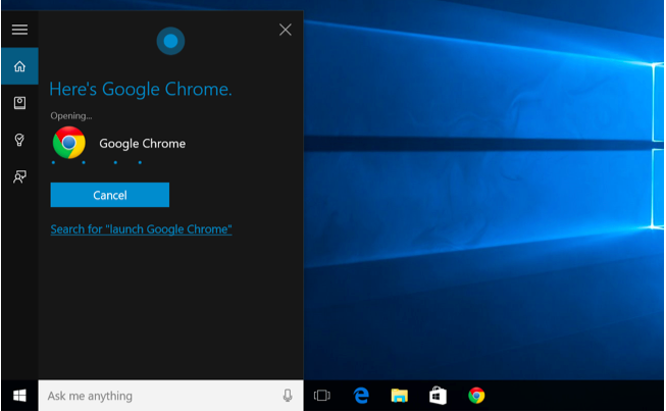 Send Email
If you are using the built-in Mail app to manage your email accounts, you can use Cortana to send emails. Simply tell her to "send email" to get started, or say something more specific like "Send an email to (Name of the person)" if that person is in your contacts.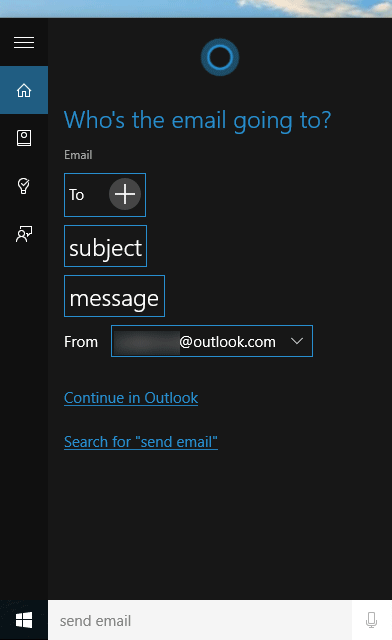 Get Directions
Cortana can also respond with directions. Simply ask for "directions to [location]" and Cortana will open the included Windows 10 Maps app with directions to your location of choice.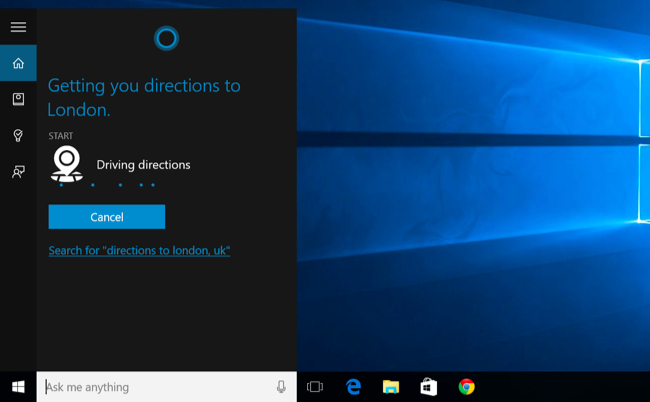 Perform Calculations
Cortana can even perform quick calculations, with just a voice command. You can ask Cortana for the answer to a simple math calculation like "324 * 234″.

Microsoft is planning to bring Cortana to Android and iPhone devices, Once it's done, you'll be able to use Cortana on non-Windows smartphones, too. You can expect to have more extended services and features with the newer versions of Cortana for Android and iPhone, as Windows users are already enjoying the services of Cortana.

Also Read: What's New in Cortana With Windows 10 Creators Update