If you have an iPhone, iPad or Apple Watch, you've probably are familiar with Siri, Apple's voice assistant. Siri can be used not just for looking or searching something but can also be used to perform a variety of tasks on your iOS device. Ask Siri to search the Web, send emails, find text messages and read them to you out loud and it will do it all for you. Not only this you can also ask Siri to post social media updates, make phone calls, and even set up appointments or reminders. It can even make changes to system settings also.
Talking about its activation, it can easily be activated by holding the home button on your iOS device until it beeps and the Siri interface appears.
Once you have Siri at your disposal, ask her to perform a multitude of tasks. There are plenty of awesome and useful things Siri can do, many of which you've probably never heard of.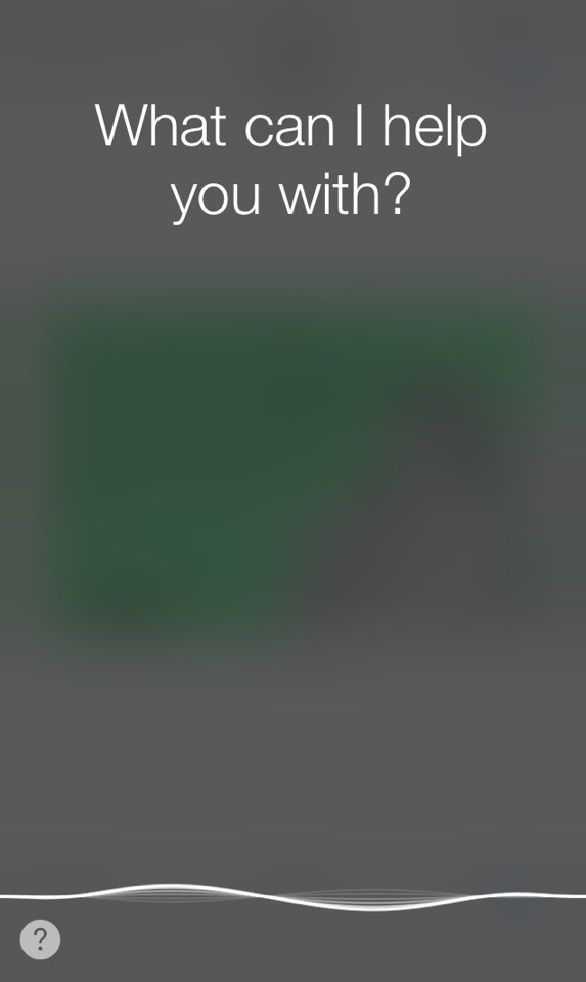 Find and Launch Apps
It is perhaps one of the simplest tasks Siri can perform, and often the most overlooked one. Launch apps with Siri by simply saying "Launch [app name]" or "Open [app name]." If you are in a gaming mood simply say, "Play [game name]." You can also use Siri to get apps from the App Store or to search for apps relevant to your interests in the App Store.

Create Reminders
Siri really shines in setting reminders. Simply say "remind me to …" and Siri will instantly add it to the Reminders app on your device. Want Siri to remind you at a specific time, simply set time bounded reminders. For example, "Hey Siri, remind me to go to the market at 3 PM."
Siri can also create/read your to-do list. Additionally, if you have specific lists, you can tell Siri to add items to it, like "add grapes to my grocery list" or "add clean room to my to-do list."

Set Alarms
Just say "Hey Siri, wake me up at 5:30 AM" and Siri will turn the alarm on for that appointed time. Want a power nap, simply say something like "wake me up in 40 minutes" and Siri will wake you after 40 minutes. You can also change alarms such as "change my 5:30 AM alarm to 6:00 AM".
Also Read: How to Disable Siri on iOS 10

Perform Calculations
Why use a calculator when you can just ask Siri to do it. No need to tap in numbers into a calculator app, just tell Siri "89 plus 25 plus 41.12 plus 168.96" and you have the answer. Not just quick math questions, but even complex maths gets very easy with it.

Change Settings
This one is useful since changing settings at times be little tedious. You can easily command Siri to turn off something like Wi-Fi or turn on Bluetooth. To save time, simply ask Siri to open specific settings with simple commands to Siri. For example, you can say "Open wallpapers and brightness", or "Open mail settings".

Read Also: Hidden Gestures & Features Of iPhone That You Must Know
In a mood to listen to your favorite song, ask Siri to play it. You can ask it to play music by genre, play specific albums, and basic controls like play, pause, and skip among many other things.
If you wish to stop the music, tell Siri, "Pause the music," and when you're ready to listen again, tell Siri, "Resume playing." Ask Siri to, "Skip this track." if you want to move on to the next song.

Make FaceTime Calls
Wanna make a FaceTime call with your bestie, Siri will do it for you. All you need to say is, "FaceTime [person's name]" or "Make a FaceTime call to [person's name]." An audio call can be made by commanding Siri "FaceTime audio [person's name]."

Call People
Very useful when using hands free devices. Ask Siri to call people by telling her whom to call.
Driving? put a call on speaker using Siri, so you don't have to look at the phone to turn it on. That way, your eyes never leave the road.
You can also call specific numbers, get your call logs, see if you have any missed calls, redial the last number, check your voicemail with Siri, and much more.

Make Reservations
Gotta go for dinner tonight, ask Siri "Make a reservation tonight at 8 p.m." Once Siri finds out if there's any available reservations, you'll be able to tap the time you want and reserve a table. If you have the OpenTable app installed in your device, Siri will make the reservation for you. Otherwise, Siri will provide you the number to call for the reservation.

Create Events
Need to add something to your calendar? Siri can do that for you. Just tell Siri to create an event and she'll enter all that into your calendar.
Once Siri has the details, she'll ask you to confirm or cancel. Once confirmed the event will be synchronized to all your connected devices. You then don't have to repeat the effort on your Mac or iPad.


Finally, Siri itself can tell you all the sorts of requests you can make. Simply ask Siri, "What can I ask you?" and you'll see a list of extensive categorized listing of questions you can ask Siri.
Also Read: Major Advancement In Artificial Intelligence : AI Algorithm Can Now Identify Humor