Who doesn't want to connect to a FREE Wi-Fi hotspot connection? Everybody likes freebies. Before you connect to a free Wi-Fi hotspot, do you actually know them or make certain that the Wi-Fi network is not a trap or a hacker's paradise?
If you are wondering what can be done to ensure that the Free Wi-Fi hotspot is secured or not, here is what you can do to avoid any harm to your identity or drainage to your bank accounts or credit cards.
Getting a free Wi-Fi hotspot in a hotel, on an airplane, even in a restaurant or bar is a regular practice as it helps in selecting the place to chill out. There are people who connect public Wi-Fi hotspots on trains, buses, airports, at work, and even in the public toilet.
Many public Wi-Fi hotspots are just too opportune to ignore but you need to understand how vulnerable it is to connect to an unknown Wi-Fi network. It's not that hard to ensure you're connecting to a secure hotspot connection. Double-check these tips and tricks next time you connect to a free mobile hotspot or a public hotspot.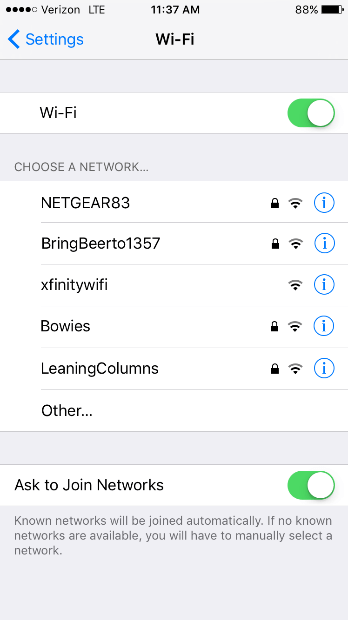 Connect to the Correct Network – Spellcheck
Whenever you try to connect to a public Wi-Fi hotspot, Ensure that you got the right one from the list of available Wi-Fi networks. There will be multiple network names that look similar, out of those lookalike names, one will be the real one and the other one will be a trap. For example, if you find 'RamadaGuest' and 'RamadaGuests', Always cross-check with the hotel which one is their mobile hotspot and also report the duplicate name found on the list of available networks. Such traps are set by the hackers to get into your device and steal identity or money from your mobile wallets.
Ensure the Network is Secured
Every legitimate hotspot will be password protected to ensure that no intruders are connected and whosoever connects to their network takes a password from the owner of a free Wi-Fi hotspot. Always make sure that you see a 'LOCK Sign' on the available Wi-Fi network. Whenever you connect to an unsecured Wi-Fi hotspot, you get a warning that reads "Security Recommendation." Though it is not compulsory that every legitimate mobile hotspot should have a lock sign as few of them ask you to login using the credentials provided by front-desk at a hotel or at a restaurant.
"Unsecured networks without a password lock can be a phishing trap for your information."
Set Your Device to Ask To Connect
Always ensure that your device is set to ask to connect to an available Wi-Fi hotspot instead of connecting directly. Anyone with the right skills can spoof a Wi-Fi network's broadcast name also known as the SSID. On iOS, open Settings à go to Wi-Fi, and turn ON "Ask to Join Networks." On Android, Go to 'Settings' and tap on 'Connections'. Select 'Wi-Fi' and Tap on three dots on the top right and to tap on 'Advanced' and go to 'Network Settings' disable 'Automatically connect to Hotspot 2.0 Wi-Fi Networks'.
Use Hotspot 2.0 to Connect
802.11u, Wi-Fi Certified Passpoint is the most secure method to hop from a secured mobile hotspot to another one. Your device must support hotspot 2.0 and you need to ensure that the option should be turned ON while connecting to a Free Wi-Fi hotspot network.
Subscribe to HotSpot Services

If you are a frequent traveler and you spend most of your time at airports, hotels or public places, you should subscribe to hotspot services. There are several companies that provide access to over 1 million hotspot networks around the world. The best part is you can access the mobile hotspot network in the airplane as well. Boingo or Gogo are two big brands of subscription-based hotspot services.
These providers allow you to download and install their app for iOS, Android, Windows, and Mac to help you find the hotspots supported and connect up to four devices on a monthly cost of $14.99 a month or a day pass at $7.95 onwards.
Create Your Own Hotspot
If you have internet connectivity in your Phone, It's always recommended to create your own mobile hotspot and use your own secure connection. It may be a bit slow but it will be your own Wi-Fi network for any emergencies to connect your laptop and send an important file. It's simple and easy to turn ON your Personal mobile Hotspot on your iOS or Android device and connect your other devices to the mobile hotspot connection.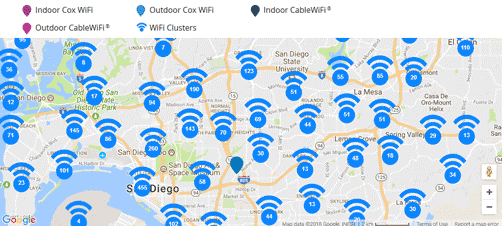 Avoid Banking OR Personal Data on Hotspots
This is a behavioral tip for those who access public hotspots more frequently. You should avoid doing banking transactions, bill payments, or use your credit card when you're connected to a Free Wi-Fi hotspot connection. Always keep such serious tasks for later when you connect a secured or known network.
Avoid Entering Your Passwords
If you need to remember a lot of passwords and if you enter them every time you log in to your account, you better avoid entering your passwords at such public hotspot networks. Any hacker may sniff data from your mobile hotspot connection and compromise your passwords to banking or social networking sites.
It's advisable to use a Password Manager like TweakPass. TweakPass can store all your passwords from your browser and keep them encrypted. It will automatically enter the details whenever you try to browse anything which requires a login.  If you still want to use passwords, try to ensure that on only access sites that require two-factor authentication.
Use A VPN
You should always use a Virtual Private Network (VPN) whenever you connect to a Free Wi-Fi hotspot network. A good VPN service creates a private tunnel between your device and the server to ensures that your identity is protected while you use the Internet, be it home network or a public Wi-Fi hotspot connection. VPNs amplify the security and privacy of your device.
To find the one that's right for you, read our roundup of the Best VPN Services. Nord VPN is my favorite due to its features and services. You can pick any VPN from the list, go for a subscription, and put it on all your devices that you use on public Wi-Fi hotspots.
Quick Tips
Turning ON your Firewall
Only log on to secured websites with HTTPS.
Turning OFF File Sharing on Windows and Mac systems.
If you have created your own mobile Hotspot, ensure it's secured with a strong password.
Don't stay forever signed in to accounts. When you've finished using an account, log out.
Some Wi-Fi networks use encryption like WPA and WEP. WPA2 is the strongest one.
Ensure that you have changed your mobile hotspot to SSID.
Summing Up
We have covered how to secure your mobile hotspot or stay safe on free Wi-Fi hotspot. Whenever you connect to a public Wi-Fi network, ensure that you follow precautionary measures to safeguard your identity and banking information. DO remember to get TweakPass Password Manager and Nord VPN for secure Wi-Fi hotspot connection.
If this article turned out to be helpful to you, please like and share this with your colleagues. For more such tips, tricks and tech-related updates click on the bell icon to get regular updates from Tweak Library. If you are more into tech-related videos do watch and subscribe to our YouTube channel. You can also reach us on Facebook and Pinterest.