One of the major reasons behind a slow performing iOS device can be the old iOS version it is using. Using an old iOS version can also sometimes make your iPhone, iPod or iPod touch behave weird and can be easily rectified by updating the software. iOS can be updated to its latest version either wirelessly or using iTunes.
Irrespective of the method used, it is always recommended to back up your device before updating.
Update your device wirelessly:
If a software update is available to your iOS, you may get a message directly saying that an update is available. Simply tap on the message saying Install Now.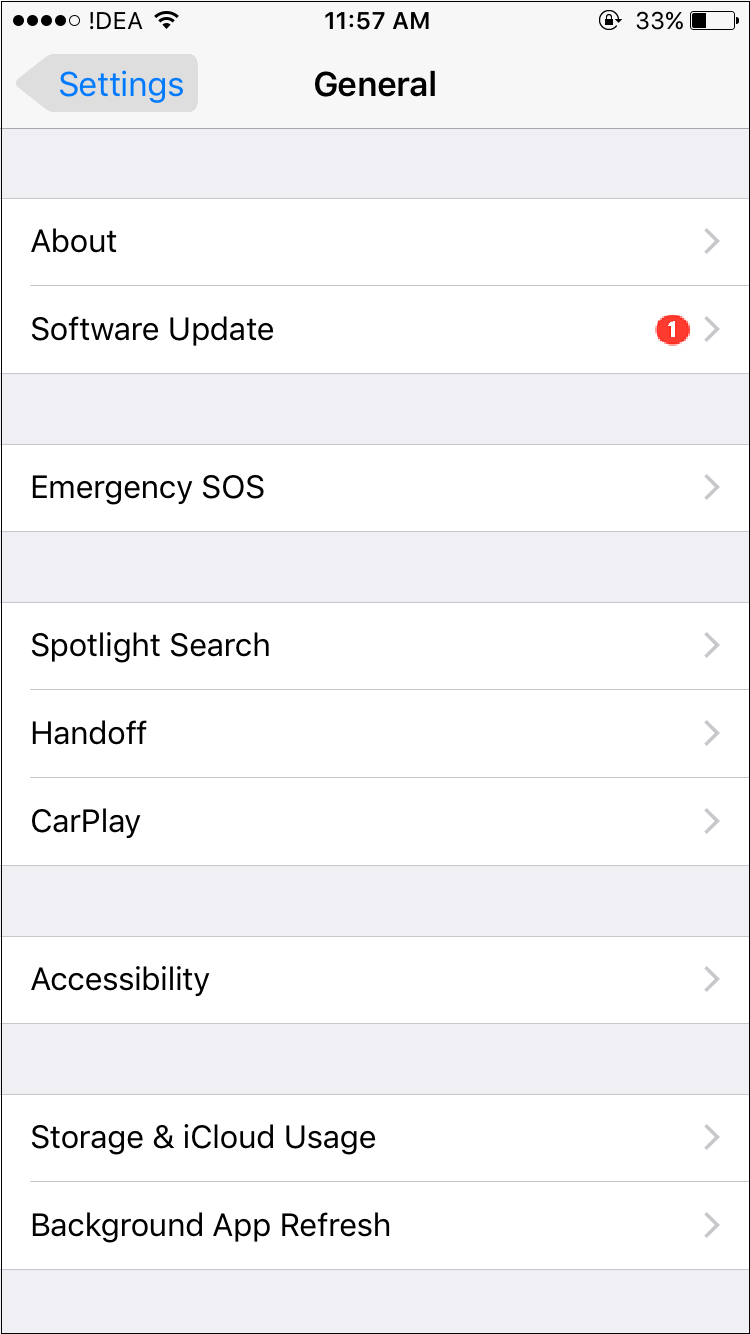 Alternatively, the iOS can be updated with the help of the steps bellow:

Plug your device to a power source and connect it to a Wi-Fi with internet access.
Go to Settings > General > Software Update.

Tap Download and Install. If the phone requires additional space for installing the update it may ask users to remove apps temporarily. Tap either continue or cancel.If you tap on continue, you must temporarily remove some apps and then reinstall them after the update. If you click on cancel, then you must make space on your device manually.
Once the update is downloaded, tap on Install to install the update immediately. If you wish to install the update later, click Later and choose Install Tonight or Remind Me Later.If you tap Install Tonight, just plug your iOS device to power before you go to sleep. Your device will automatically update overnight.
If prompted, enter your passcode.
Note:  If you are having space issues while updating the device wirelessly, you can either update your iPhone using iTunes or you can manually delete some content from your device.
Update your iPhone using iTunes:

If you are having trouble in updating your device Wirelessly, you can manually update it using iTunes from a computer. Before updating ensure that your computer is connected to your home Wi-Fi or Ethernet.
Download and install latest version of iTunes on your system.
Connect your iPhone to your system.
When you open iTunes you can then select your device.

Click on Summary, then tap Check for Update.
Click Download and Update.
If prompted, enter your passcode.
Both the above-mentioned methods can be used to update your iPhone. In case if you are getting error about low storage space, simply delete content from your device manually.