Your Apple ID contains some vital and personal details like your Address and Credit cards information which can be possibly misused if your Apple ID Password gets compromised. However, you can gain a peace of mind by adding an extra layer of security to your Apple ID by enabling the Two-Factor Authentication to your Apple ID.
Two-Factor Authentication is a new security feature which will protect you even if someone manages to guess your Apple ID password and tries to login to your Account.
Once the Two-Factor Authentication is enabled, the login process will request for the verification code in addition to the Apple ID password, which makes it harder for anyone to gain access to your Apple Account. Additionally, it will show a map indicating the location of the device from which your Apple Account is being logged-in. You can choose to receive the Verification Code on your phone, or choose Don't Allow option to block the code, in case the location not familiar to you.

Enable Two-Factor Authentication
Follow these simple steps to enable Two-Factor Authentication on your iPhone, iPad or iPod running iOS 9 or later.

Launch Settings from your Home screen.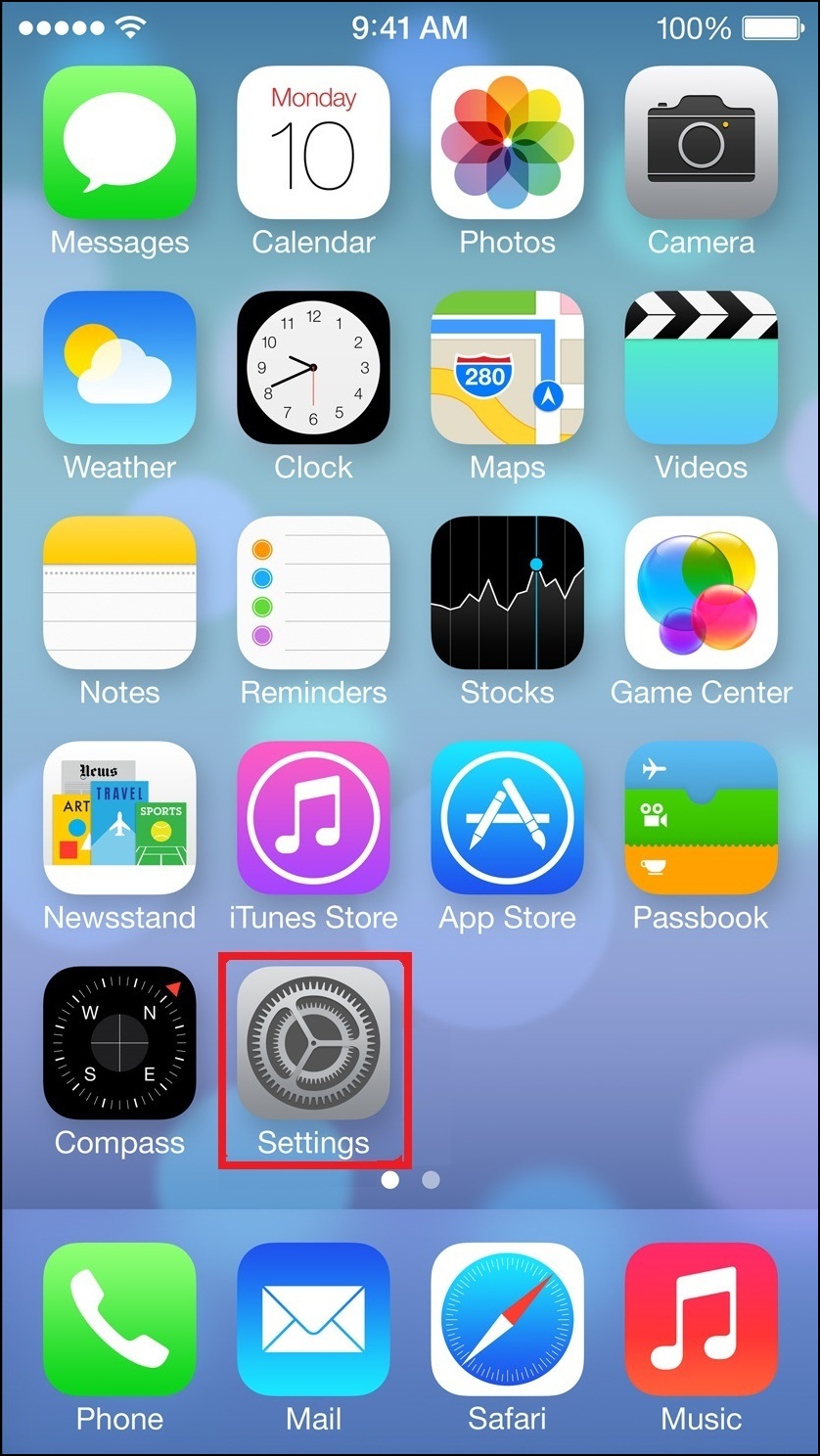 Select iCloud from the Settings or Tap on your Apple ID at the top of the Settings screen.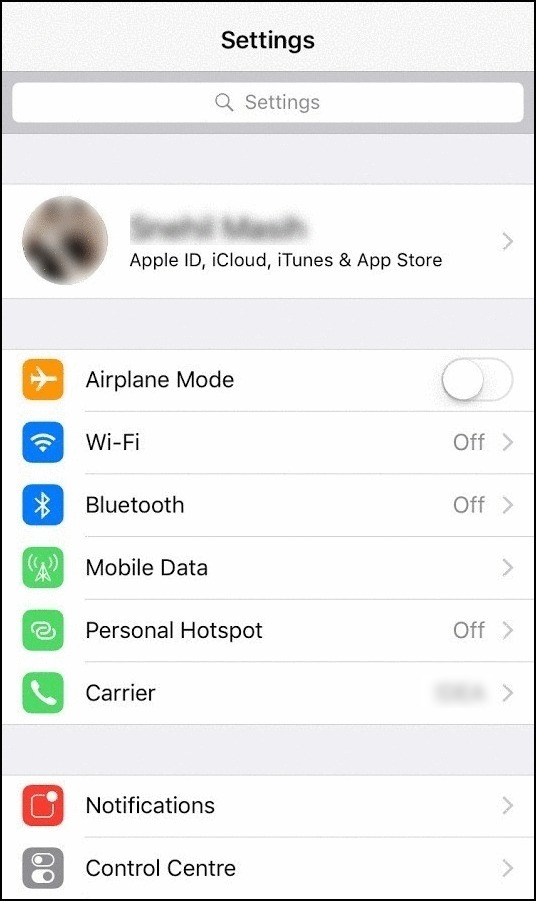 Click on Password & Security option.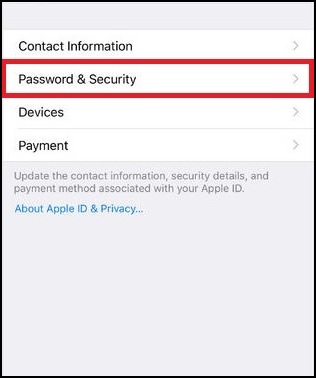 From the Password & Security screen, Select the Turn On Two-Factor Authentication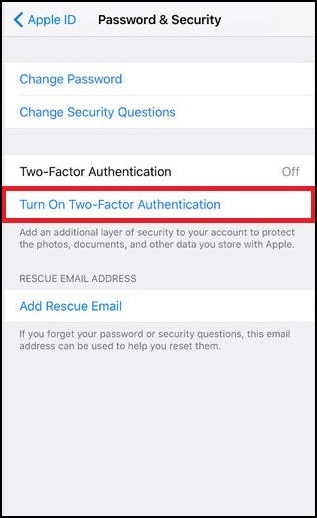 Click on Continue from the Apple ID Security screen.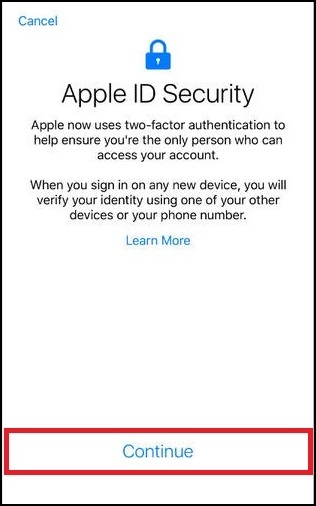 Now on the Phone Number screen, enter your mobile phone number you want to add as a trusted number for two-factor verification.
Now you can choose either via Text Message or via Phone Call on which you would like to receive the Verification Code and click Next.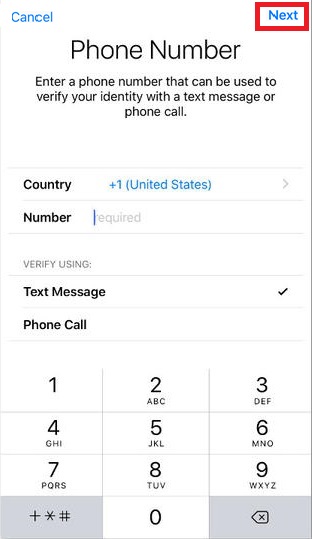 On the next screen, enter the Verification Code that you have just received on the Registered Phone Number.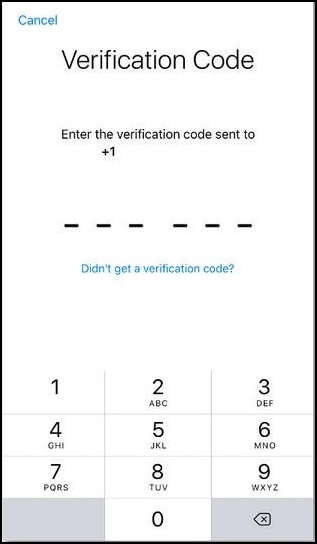 Two-factor authentication is now turned on.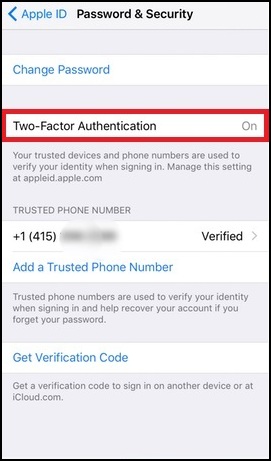 The next time when you try to access your Apple account from a different device, you'll receive an Apple Sign in request on your authenticated device with an approximate location. (Don't worry if the location isn't anywhere near you; it's based more on IP address and network factors than physical locale). Click Allow.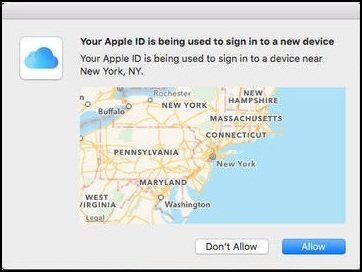 A six-digit numerical verification code then pops up. Enter that code on the device from which you're trying to access your Apple account. You'll now be able to access your Apple account.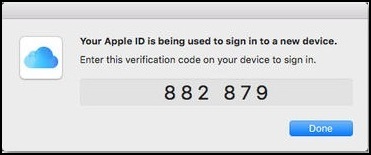 Password alone is no longer enough to provide security to your account. Therefore, turning on the Two-Factor Authentication makes your account safer and adds and extra layer of security to your Apple ID.