Table of Contents
According to a survey, distraction caused by phone is the main contributor to road accidents. Many people suffered major injuries and some even lost their lives just because someone behind the steering is using his cellphone. As per the investigation, three major causes of distraction caused by mobile phones are taking your eyes off the road for viewing a notification that appears on your phone, taking your hands off the steering to respond to a message and lastly fading of brain in anxiety by a message or email.
For a long time both automakers and phone makers are trying their level best to curb these distractions. In the same direction, another step is taken by Apple with the release of iOS 11(beta), by introducing a new feature "Do Not Disturb While Driving". At WWDC Craig Federighi, announces this feature by saying "When you're driving, you don't need to respond to these kinds of messages. In fact, you don't need to see them."
How to use Do Not Disturb While Driving (iPhone)
When the Do Not Disturb While Driving feature is enabled on iPhone it will automatically turn the incoming calls, texts, and notifications silent. To turn on this feature you have to first activate Do Not Disturb on iphone from Settings. Now scroll to Do Not Disturb While Driving, and choose how to enable it by tapping on Activate. Now choose any of the three options to activate, Automatically, When Connect to Car Bluetooth, or Manually.
If you choose the option Automatically, then the motion sensors of your iPhone automatically detect that you are in a moving vehicle and itself activate the Do Not Disturb While Driving feature.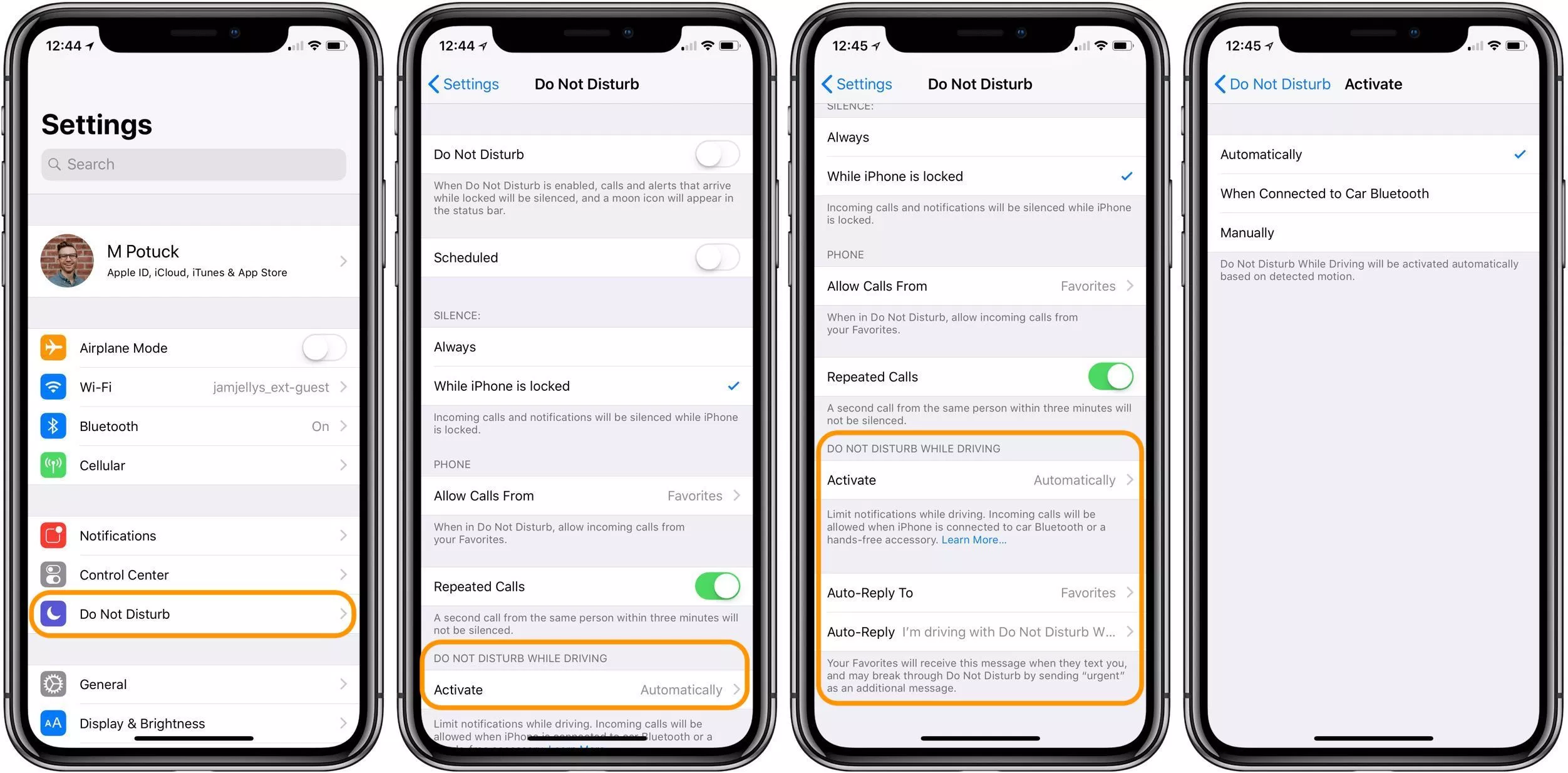 If you choose the second option which is "When Connect to Car Bluetooth", then this feature will automatically activate as soon as you connect your iPhone to your car's USB or Bluetooth.
If you choose the third option, "Manually", then Do Not Disturb While Driving will only be activated when a user turn on this feature manually from his iPhone's Control Center
Some features like CarPlay and navigation may still work even when the Do Not Disturb While Driving feature is enabled. It means that you can continue playing music and get directions by navigation apps.
(Please note that iOS 11 is currently in beta, and will be released for the public in September.)
What if someone texts me?
If someone texts you while you have enabled this feature then two automated messages will be sent to them, reading: "I'm driving with Do Not Disturb iOS turned on. I'll see your message when I get where I'm going." and the second reading, "If this is urgent, reply 'urgent' to send a notification through with your original message." So, it means that in case of emergency if sender revert with urgent then it will bypass this feature and the original message will be sent.
Also, you have an option to customize that to whom you wish to send these automated replies. Moreover, you can also customize the text of these automates message as per your choice. Apart from that you always have an option to temporarily disable this feature if you are not on the driving seat.
Though Apple is bit late to introduce this feature if compared to Google, however doing something late is always better than not doing it.