Barcode technology is commonly used in different sectors. 2D Barcodes are one of the most informative labeling code which can be securely used for exchanging information from one person to other. It is commonly used in marketing sector and retail sector for providing complete information about the object.
2D barcode systematically represents data using two-dimensional symbols and shapes. This helps 2D encoded data to hold much more information of a product even though it is smaller in size than a 1D code.  Also, 2D barcode cannot be scanned by a normal barcode scanner, an image scanner is required to scan them.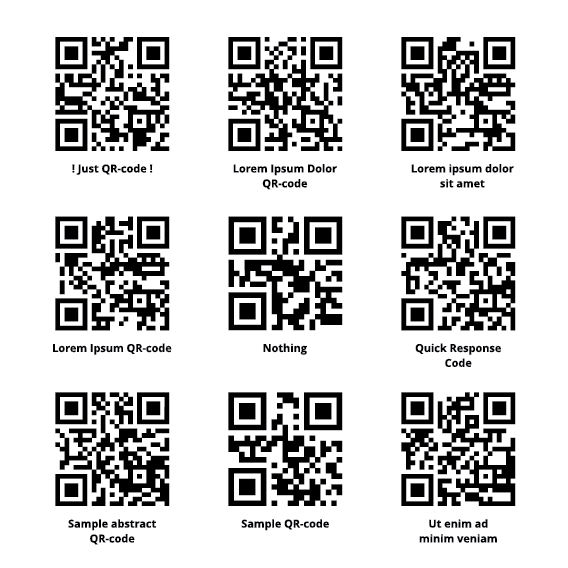 Types of 2D barcode which are commonly used:
QR code: QR code is a two-dimensional barcode which is very efficient as compared to linear barcodes. It is mostly used in marketing sector such as advertisements, magazines, business cards, etc. It is quickly readable and supports different modes of data like numeric, alphanumeric, binary, including images. However, it cannot be read with a laser scanner, as it requires image scanner to decode such data.
DATAMATRIX CODE: DATAMATRIX is also a two-dimensional barcode which is used to label small goods, documents and other small items. It is quite similar to QR codes, as they also have high fault tolerance and fast readability.
PDF417 code: PDF417 barcode is very secure and it is used in applications that require the storage of huge data such as fingerprints, numbers, texts, photographs and graphics. It is more powerful than other 2D barcodes as it can hold about 1.1 KB of machine readable data.
AZTEC code: AZTEC barcode is mostly used by the travel and transportation industry, such as for airline boarding passes and tickets. These barcodes can be easily decoded even if its print quality is poor and if it is presented on a phone. AZTEC barcode occupies less space than other 2D barcode types.

Also read: What is Barcode and its benefits?
How 2D barcode scanner works?
2D barcodes are read only by a specific type of scanner which is known as 2D Imager. Since 2D barcodes data are organized vertically and horizontally, therefore only an imager can properly decode all the information. The imager takes the picture of the barcode and analyzes it to decode the information.

So to give more detailed information about the services and products 2D barcode is commonly used. It is more secure and easy to use as compared to 1D code, hence product manufacturers and marketing companies are using them for their products. Also, the consumers are assured of the genuineness of the product which he is going to use.