The new Windows 10 Creators Update introduced a lot of great new features and many other interesting smaller additions, such as new virtual touchpad.
Virtual Touchpad can be used as a trackpad to control a PowerPoint or another type of presentation when a mouse, touchpad, or a presentation clicker is not available. You might have found yourself in a situation where you need to do an important PowerPoint presentation and end up forgetting the mouse or maybe you do have a peripheral to control it but it's not working. This is where the on-screen virtual touchpad experience comes in handy.
As you enable this feature, you'll get an all-new virtual touchpad experience like a traditional trackpad, including with a right and left button. This can also be really helpful when you need to make precision selections on apps or websites that aren't very touch-friendly.
The touchpad isn't enabled by default, but you can easily enable this feature using the following steps:

Right-click the Taskbar.
This will open the context menu, click on Show touchpad button (This feature is only available on touch screen devices).
After selecting this option, you will see a new touchpad icon in the bottom-right of the taskbar.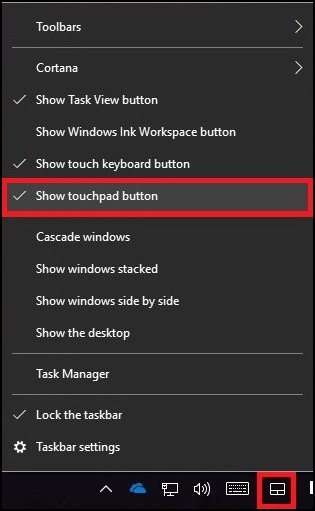 Click the touchpad icon located in the bottom-right corner of the taskbar to open the virtual touchpad experience.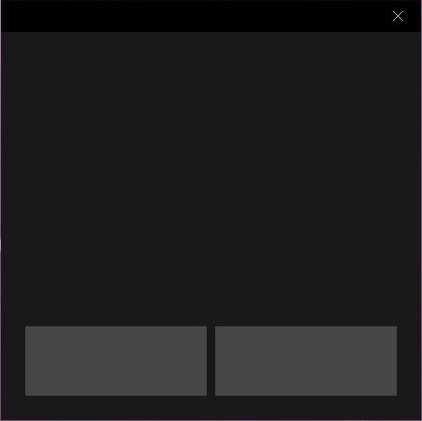 It looks just like a trackpad on a laptop with similar visuals and two associated buttons with it for input. It can also be moved around the screen with ease for those that prefer it in a different location.

How To Customize Virtual Touchpad on Windows 10

The best part is that you can also customize the virtual touchpad with the same settings available for a physical touchpad. The feature also supports gestures, such as three-finger and four-finger gestures to switch apps, show desktop and multitasking view. You can also tap, swipe, pinch to zoom, control sensitivity and more.
To customize the virtual touchpad, do the following:

Click on the Start button. (i.e. Windows icon on the bottom left corner of your screen).
Go to Settings, and click on Devices.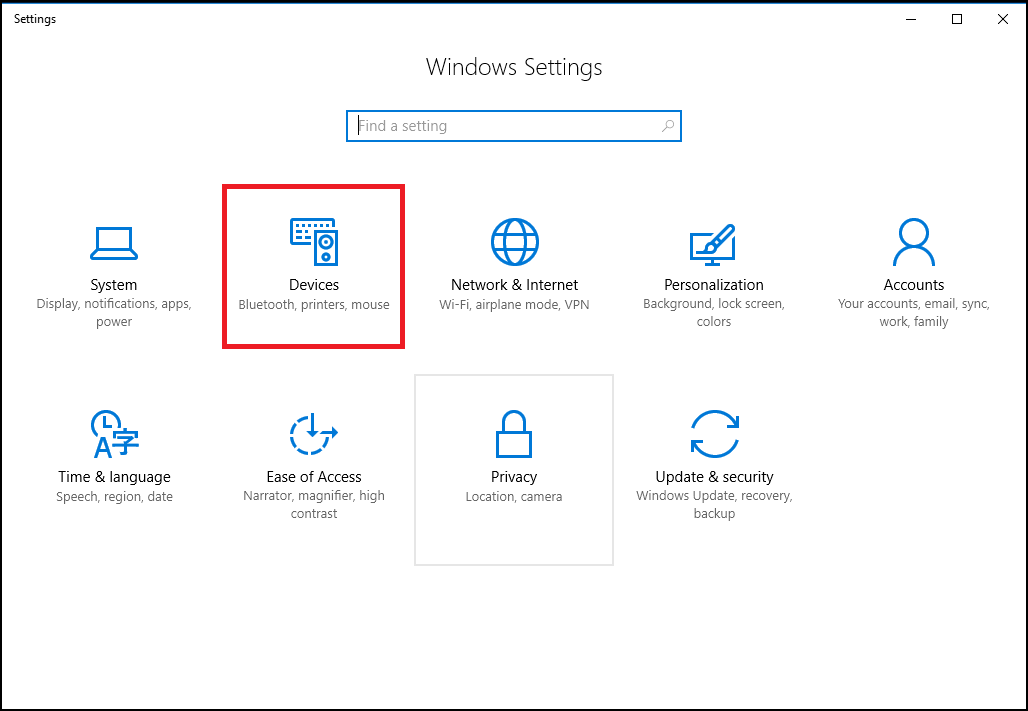 From the Devices window, click on Touchpad on the left pane.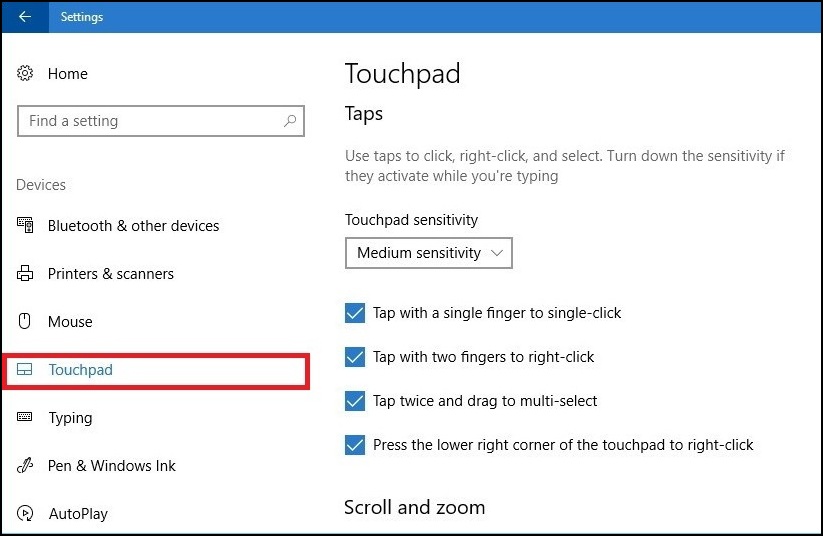 You can customize your settings, which include enable or disable the touchpad, taps, scroll and zoom, and gestures.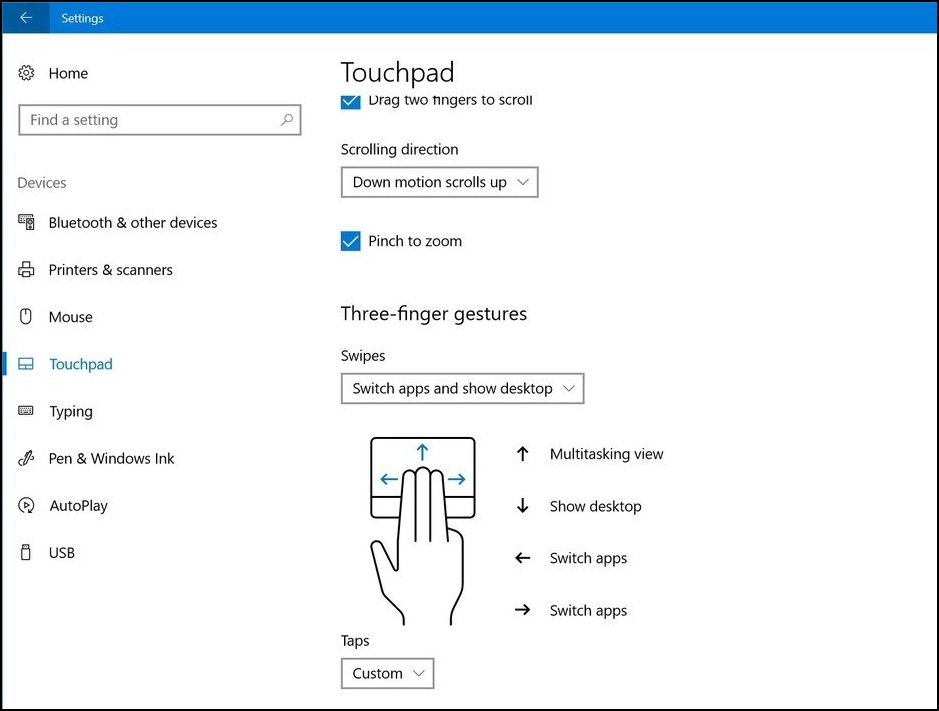 You can easily control the options for scroll and zoom, such as drag two fingers to scroll and pinch to zoom. The on-screen touchpad even includes the customization for swipes (up, down, left and right) using three-finger gestures. However, if you don't see the "Show touchpad button" option it's probably because you're not running the Windows 10 Creators Update.