Table of Contents
What is Amazon Photos?
Amazon Photos is an online storage service which stores your photos which can be accessed from multiple devices. It is supported on all the major platforms and supports all image formats. Over 10 million installs on Google Play, it is on of the most sought-after app for organizing and storing your memories and that too at very reasonable cost.
All Amazon users get free 5GB to store photos and videos. But if you are an Amazon prime member then you are blessed with an unlimited photo storage and a separate 5 GB limit for videos. These images can be viewed and shared on nearly all phones, tablets and computers. Besides, if you have an Amazon firestick or Fire TV or Echo Show, your images can be set viewed on your TV and even be set as a screensaver.
What are its features?
Amazon Photos does have its share of benefits unique to itself. The most positive features which would be used by many people are:
Backup. Amazon photos storage app helps you to store an extra copy of your photos and videos, so that they can be recovered any time, any place even if your device gets damaged or stolen. This helps to preserve your family memories and latest photos clicked from your DSLR on an unlimited Photo storage service.

Auto-Save. Storing your precious photos is one great feature but one can always forget to click the sync button. Keeping that in mind, the app developers have inserted a feature that allows the media to get backed up automatically. Alternatively, you can drag and drop the photos from your desktop to the Amazon site or desktop app.
Multiple access across all devices. All the Photos and videos stored on Amazon Photos can be accessed across multiple devices after signing into the Amazon account. Users can store all the desired media from different devices to one safe place. These photos can then be viewed on those devices, as well as on the big screen via Amazon Fire TV, the new Fire TV Stick, game consoles like the PlayStation 3 and PlayStation 4, and some models of LG and Samsung smart TVs.

Multi-Platforms. Amazon Photos can be accessed from Windows & Mac computers and Android and IOS devices.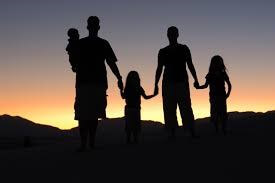 Sharing is Caring. The stored photos and even albums can be shared with your family and friends via SMS, Email and other apps. Let your friends and relatives know that you care by sharing your moments spent with them.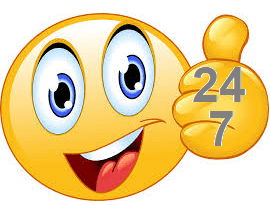 24/7 Support. Amazon provides a 24/7, 365 days support through voice, char and email. So be assured that if you face any issues with Amazon Photos, there is always someone to help you out, round the clock.
Prime Photos Metadata. An uncommon feature provided by Amazon enables the users to view some of the EXIF data such as camera name, shutter speed, date and time along with its name, size and resolution.
Want to know how to edit meta data of your images, click here to know: What Is EXIF Data- How To View And Edit It
Edit Tools. A few simple editing tools that allows the user to you do some of the basics like add stickers, crop image and use basic filters to add shadows and colors.
Unaltered images. Unlike many other photo storage services, Amazon Photos does not compress the image when uploaded. It supports all image formats including RAW format. RAW photos are large sized images shot from DSLR's and can be tweaked with regards to lighting, clarity and focus.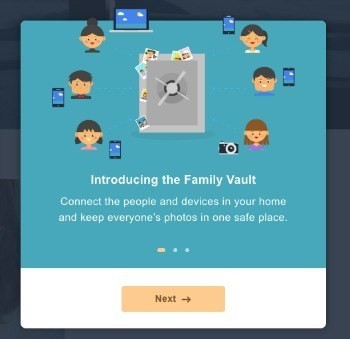 Prime Members.  If you are a prime member then not only you get an unlimited storage for all your photos with 5 GB video storage but also you can add five other people and create a Family Vault where all members would have access to save photos. All the saved photos are then organized automatically into folders that are present on the storage. With that, a smart search feature would be enabled allowing users to search photos by typing keyword (for example, plants, technology etc.), location and more.
What are its limitations?
Someone once said, "Nothing is Perfect". If that is to be true then with all the wonderful features, Amazon Photos does have a few limitations.
Subscription based. Unlimited Photo storage sounds fascinating, but it would only last until your Amazon Prime subscription is active. If you cancel the subscription or let it expire, then Amazon would revert your account back to limited 5GB. This means Amazon can delete your photos or restrict your access until you renew your subscription.
User Interface. The Amazon Photo app need to make the user interface more user friendly as it can get confusing sometime. The Interface has been designed as the Amazon shopping App which is great for E-commerce but when it comes to Photo Storage, it does leave the users pondering for a while as to where the required settings and options are placed.
Personal use. The terms of usage clearly state that it is to be used for personal use only. It is not to be used commercially for any purpose. Professional photographers would not be able to enjoy the benefits of Amazon Photos, but then there are several other cloud storage services which they can look forward to. One of my favorites, which is reliable and secure with being cost effective is Right Backup.
For more information on Right Backup, click here to know: Best Backup Apps for Android
Comparison with Google photos?

When it comes to storing Photos online, Google Photos is the first name that comes to our mind. However, despite that popularity and million of users worldwide, Google fails to offer the same services as Amazon Photos. Some of the key features have been compared below:
| | | |
| --- | --- | --- |
| Features | Amazon Photos | Google Photos |
| Cost | $119 annually unlimited with other Prime benefits | $99.99 annually with 2 TB Storage space. |
| Platform | Mobile & Desktop | No Desktop app |
| Amazon Fire Devices | Supported | Not Supported |
| Storage limit | Unlimited for Photos | Certain restrictions applicable especially in case of images larger than 16MP. |
| RAW Images support | No Restrictions | RAW files will automatically be converted to JPEG. |
| Print outs | Amazon Photos offer a variety of objects including books, mugs, mouse mats, calendars etc. in various sizes | Only photo book is available |
| Family Vault | Amazon Photos allows the Prime user to add five others to upload photos on the same Vault. | Google Photos allows you to share your library with one another person. |
| Editing, Sharing and Organizing photos | YES | YES |
Amazon Prime Membership.
If you are wondering that you may have to purchase Amazon Prime membership to get unlimited access to Photo storage, then do remember that being a member has other benefits as well.

Prime Photos – Unlimited photo storage and a separate 5GB video storage.
Free two-day Shipping from Amazon.com and early access to lightning deals.
Thousands of free streaming titles on Amazon Prime Videos.
Free access to 1 million songs in the Amazon Prime music collection.
Over 600,000 books can be borrowed in Kindle Lending Library.
Amazon Prime membership can be purchase by clicking here.
Duplicate photos
When it comes to storing your precious memories, Amazon Prime Photos does provide an unlimited storage space which is secure and reliable. However, even though you have all that extra space, care must be taken to get rid of duplicates in your collection. Have tried quite a few myself, I have arrived at a conclusion that Duplicate Photos Fixer Pro seems to be the best among the bunch.
To read more about Duplicate Photos Fixer click here to know: How to Delete Duplicate Photos Using Duplicate Photos Fixer
Download Duplicate Photos Fixer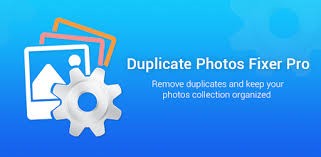 Should you consider Amazon Photos?
Amazon Photos is a fast, easy and free backup service and can be used conveniently for storing and managing photos. It also provides basic tools to edit your images. If you already are an Amazon Prime member then you don't have to think twice as it is free for you. If you aren't one, then you should perhaps consider subscribing as you would have other Prime benefits as well. But do remember, it cannot be used commercially to share files with clients or selling photos directly online and the fact that your access becomes limited after your Prime subscription expires.
Follow us: