What is Knock Knock feature of Google Duo?

Google, the tech giant always comes big, however, this time it comes with a bash when it strikes the market with its app called Google Duo. From the day, this app launched, it starts giving tough competition to all the leading video calling apps like Skype, FaceTime, imo.
Though the first look of Google Duo looks similar to other video calling apps, however, the USP of this app is its Knock Knock feature, which gives it a distinctive place among the users.
What is Knock Knock?
This is one of the unique features which is first time introduced by Google Duo. Google is always known for its innovations, and this feature is just an another step to this. When you call someone with Duo, the other person will see live video even if his phone is locked. It means that even without accepting the call he will get the live video of yours (only if he has you as a contact).
When you start a call and Knock Knock is enabled, a message will be displayed at the top stating "Your video is visible". The other person to whom you are calling can see you even before picking up your call. However, you can only see that person once he accepts your call.
If you do not want this feature or you are not comfortable with it then you can simply turn it off from the settings. However, there is no such option to disable Knock Knock on a person-to-person basis.
Also read: Google Duo audio calling now available worldwide
How to turn Knock Knock off?
Though Knock Knock is one of the feature which is quite popular among its users. However, every user has its own liking and disliking, and keeping this in mind Google Duo has an option for disabling this feature.
To disable Knock Knock first you have to open Duo.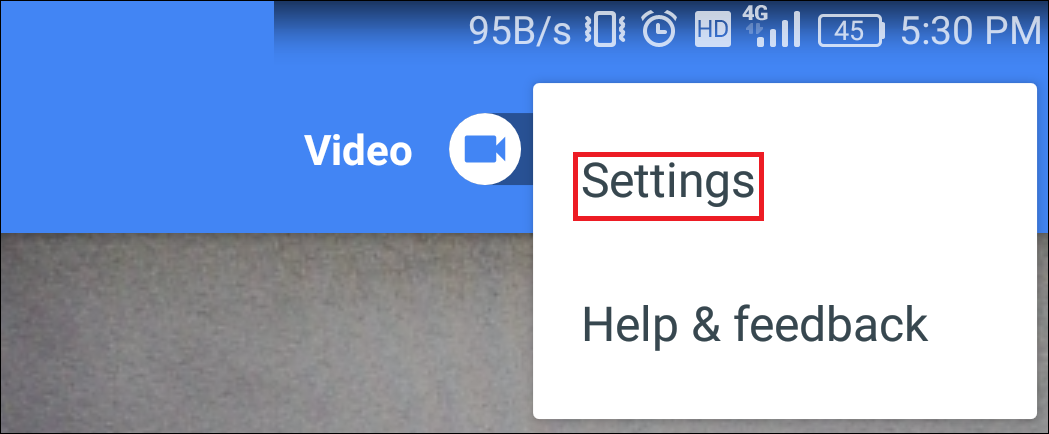 Now click on three dots at the top right corner and click on Settings option.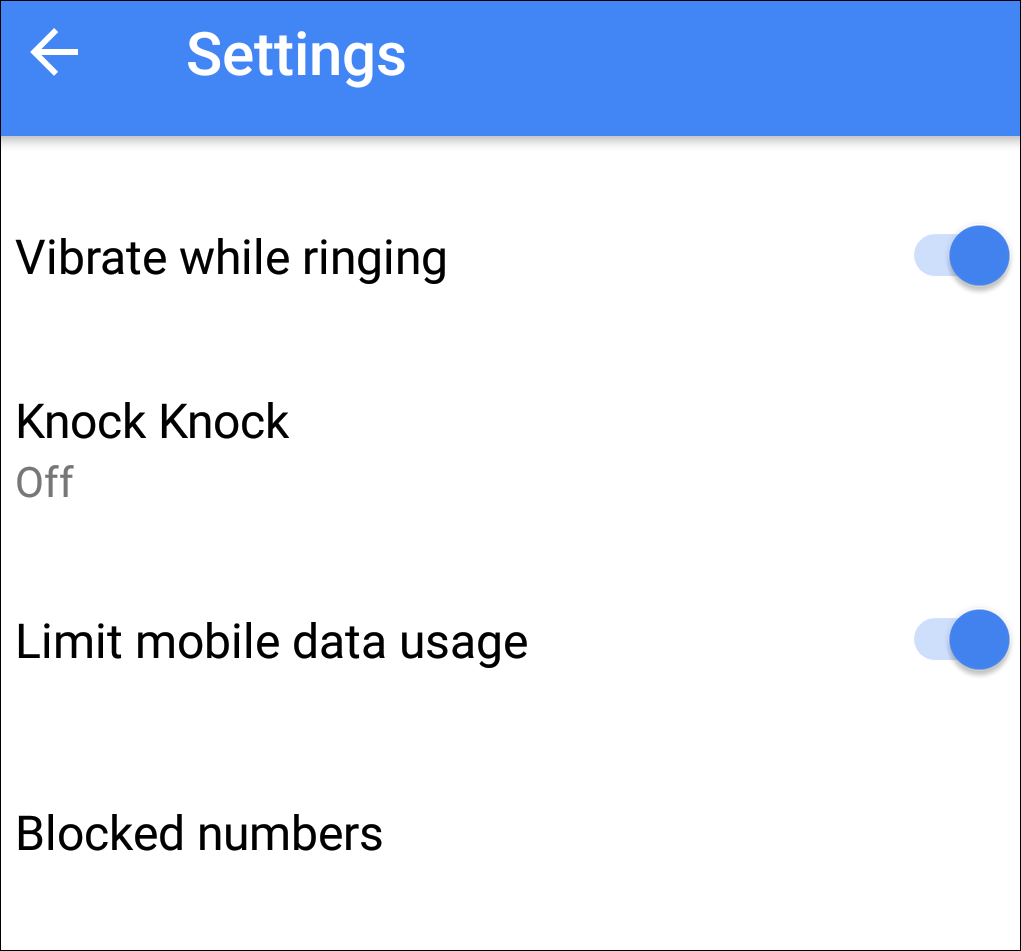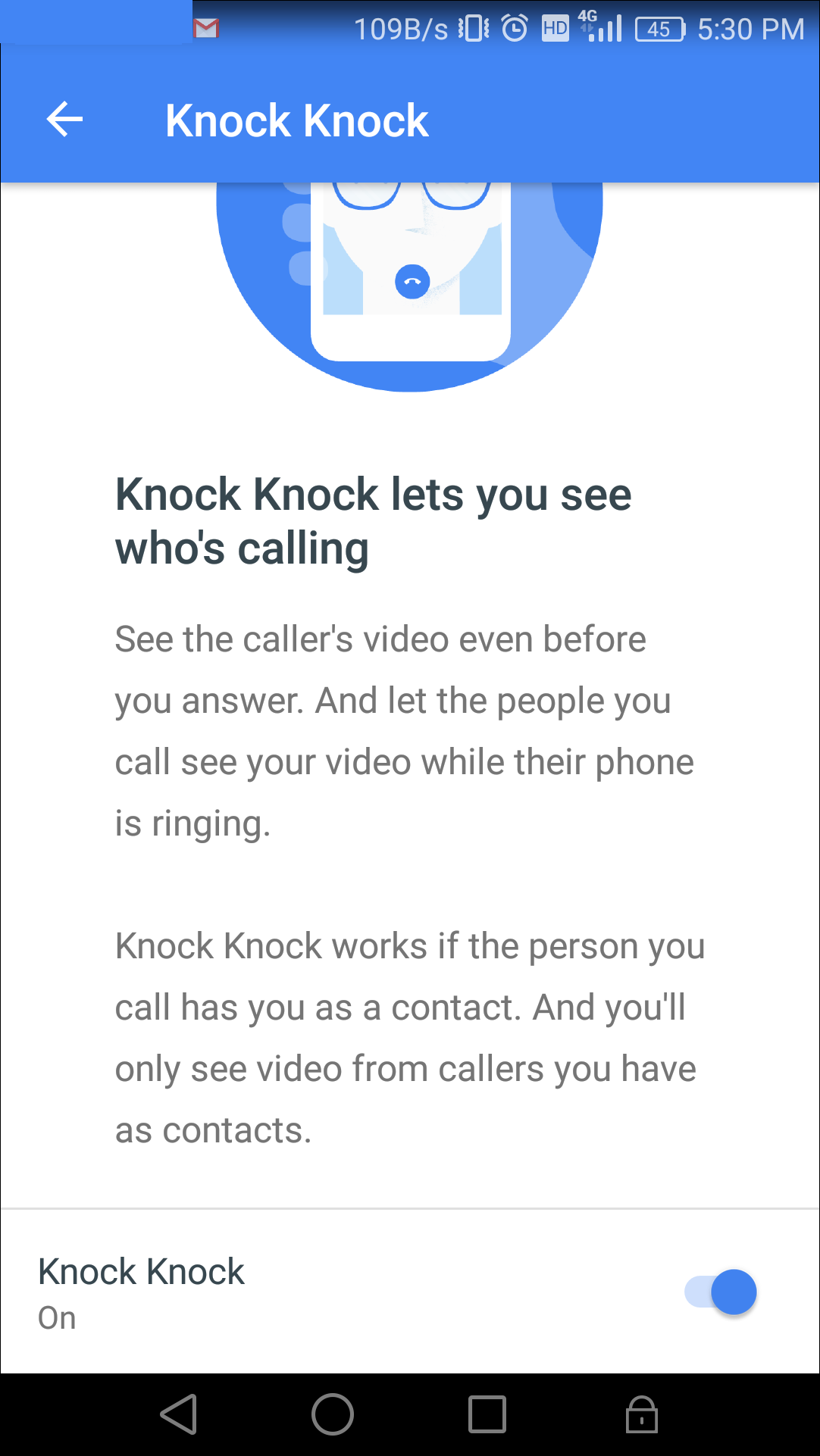 Scroll to the bottom and tap on the slider to turn off Knock Knock.

Now your video preview will be disabled, it means your video will only start once your call is picked. However please note that once you turn off Knock Knock, you also can no longer see a video preview of the person calling you.
Knock Knock is undoubtedly an innovative feature which helps the receiver to foresee the situation a bit earlier and gives him an extra bit of time to prepare. So, I am enjoying this feature a lot, hope you guys too.