Table of Contents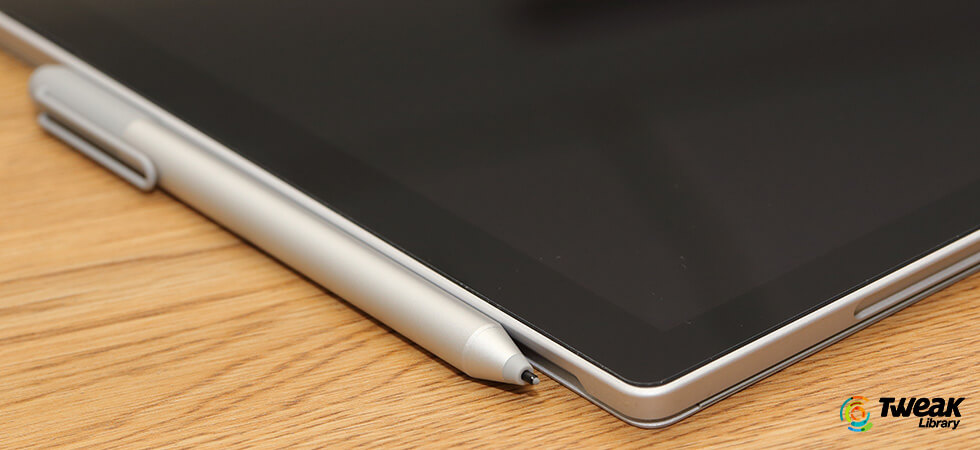 The Surface Pen is a digital pen crafted by Microsoft for Surface Devices. This smart device works the same as a basic pen, albeit intended for use with touch screen devices.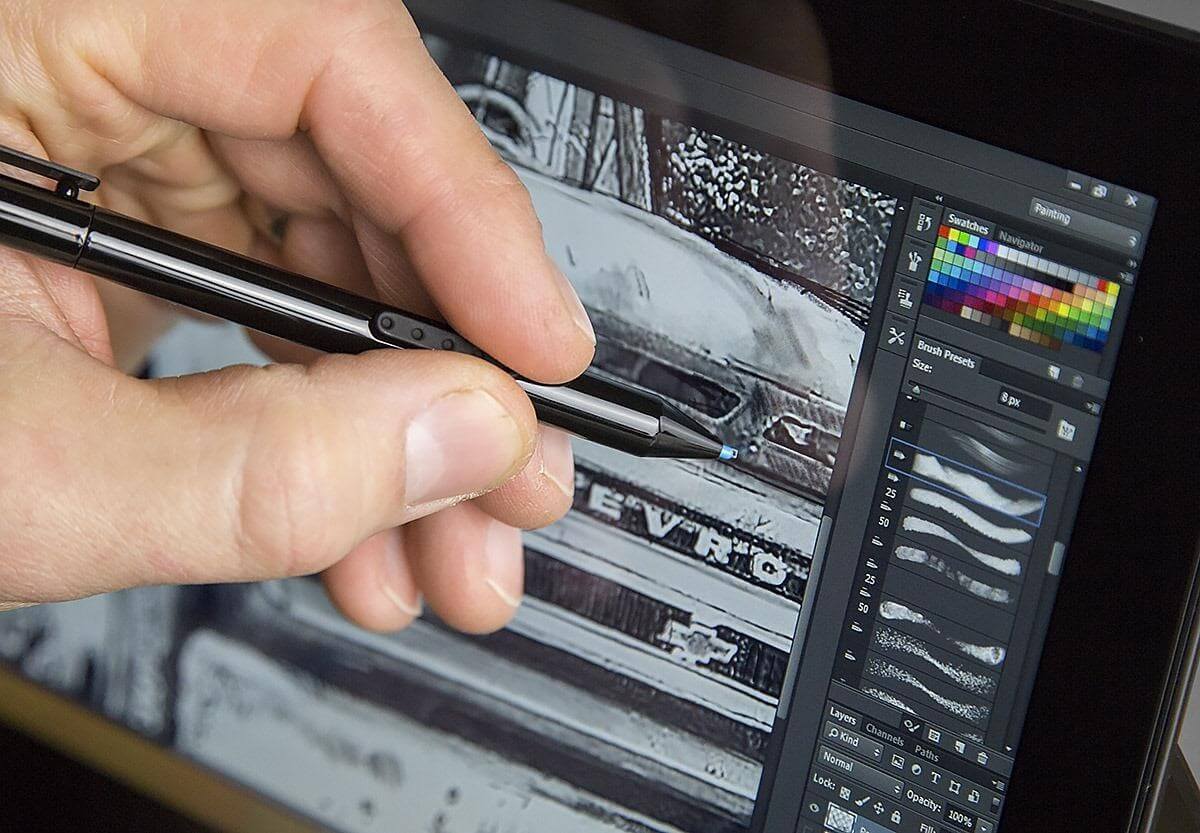 But some users have reported that Surface Pen is not working smoothly, or it is unable to connect. In this article, we will perform Surface Pen troubleshooting, so that you won't face trouble again related to this smart digital pen.
Before heading ahead we can try to solve this issue through an automatic method. Smart Driver Care is the smart utility tool available for all your system's driver needs. Smart Driver Care identifies outdated drivers on your system and updates them easily. Below are the steps to proceed with this smart tool.
Install and run Smart Driver Care on your system. You can see the Scan option. Click on it to proceed with the next step.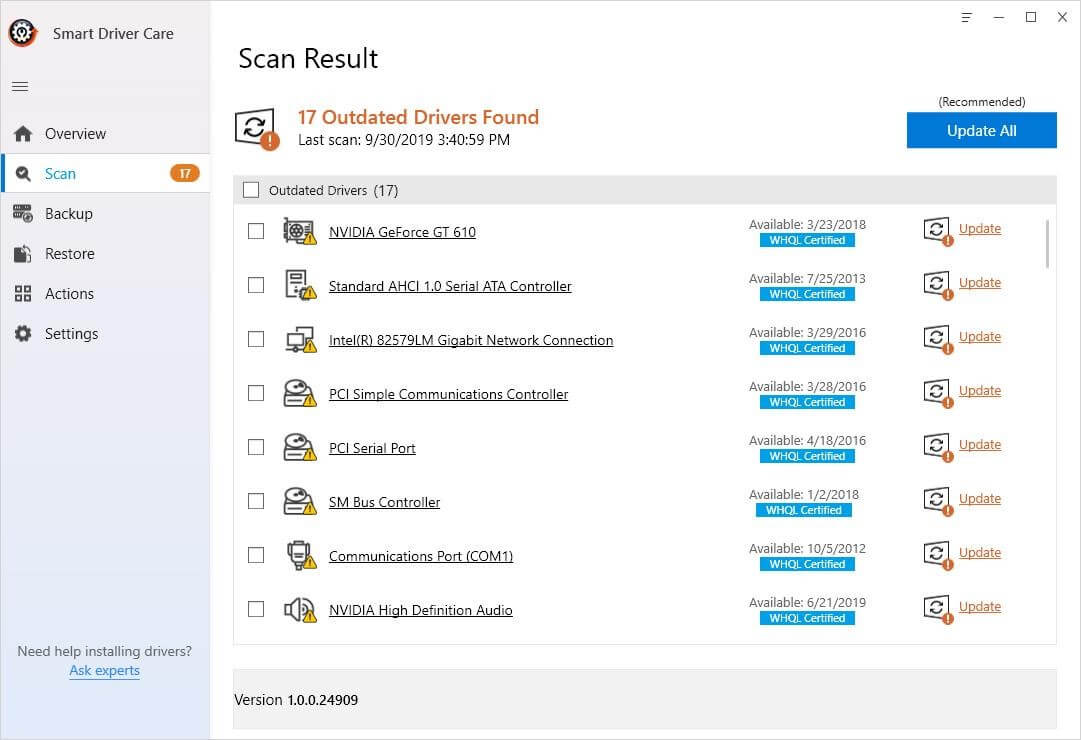 You can update the outdated drivers one by one or all at once by clicking on 'Update All' option. After completion of this procedure, restart your system and check your Surface Pen is not connecting or now it started working fine.
Hereafter we will use the manual methods to get rid of this issue.
Method 1- Install Latest Windows Update
This is the foremost method to stop Surface Pen is not working errors. Find the steps below:
Press the Windows logo key and i together to open system settings.
Here tap on Update & Security.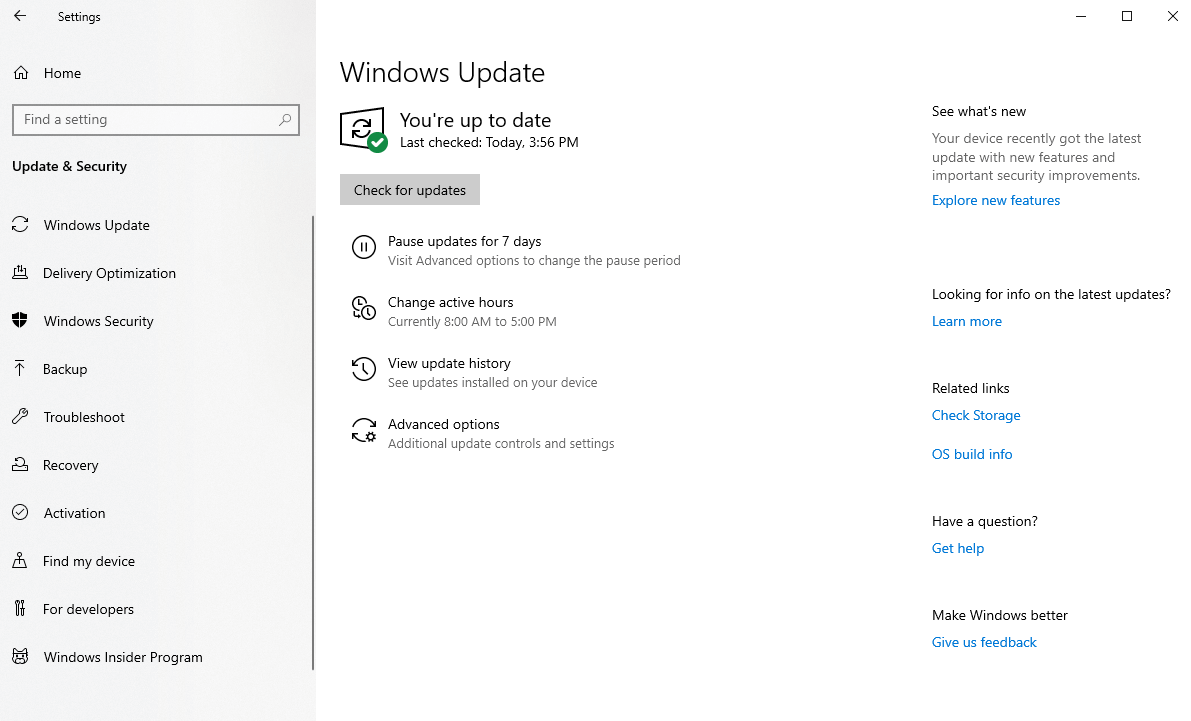 Tap on Check for updates. Your system will itself download the latest Windows update and drivers from the Microsoft website. This is how you will install the latest Windows Update and halt the "Surface Pen is not working" issue.
Also Read:  Microsoft Surface Pro 6 vs Samsung Galaxy Book S
Method 2- Connect Surface Pen Correctly
The surface pen uses Bluetooth medium to connect with your surface device. You can always check whether your surface is connected with the Bluetooth through the below methods:
Follow the same procedure to open Windows Settings as you performed in method 1.

Choose "Device" from the list. In the Bluetooth & other device section, make sure Bluetooth is turned on.
If you witness the Surface Pen is already paired, remove it and pair it again.
After this step close windows settings page and check that Surface Pen troubleshooting helped through this method. If not, jump to the next fix.
Method 3- Manually Update Drivers
We have updated all outdated drivers through Smart Driver Care, but if you think, the automatic method doesn't help much. You can update drivers manually through the below steps.
Right-click on the Windows logo near to Cortana Search and tap Device Manager from the list.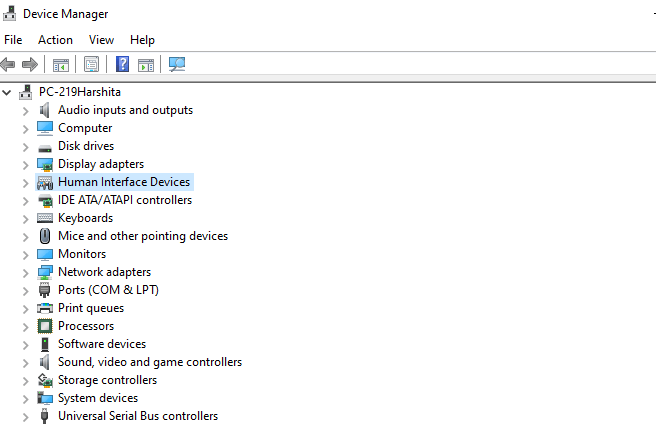 Here, tap on Human Interface Device to expand.
Now right click on the driver that we are looking for and select update drivers.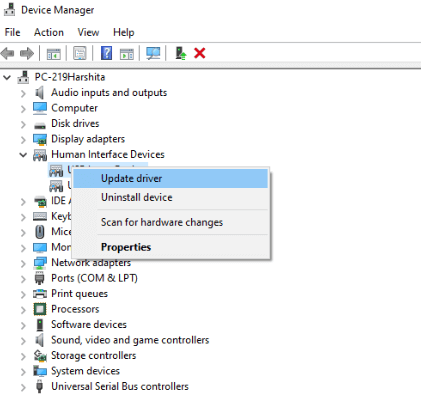 You will be asked, "how do you want to search the drivers?" choose "Search automatically" After this step, your concern regarding "update drivers manually" will be resolved. If you are still witnessing the issue, jump to the next fix.
Method 4- Running Hardware and Device Troubleshooter
Launch the Run Box by pressing the Windows logo key and R together. Now type Control Panel in the box and tap on Ok.
Now select the view by a tab with Large icons.

Tap on "View All" located on the left side pane. Here choose "Hardware and Devices" from the list.
In this new window select next to proceed with the next step.
In this step, you will be asked whether you want to fix or skip this issue. Choose according to preference.
With this step you will get rid of your "Surface Pen is not connecting" glitch.
Final Words
You can also check the Surface Pen batteries or try to restart your digital pen. We hope this will help you to get rid of the situation when Surface Pen is not working.
If you have already gone through this circumstance or any other Surface Pen troubleshooting, you have performed that worked best for you. Share it with us in the comment section below, we will update them in this article.
We're listening!
Our readers are valuable to us. We monitor all your views and comments, which help us grow even more! We hope you like this article. And, yes, don't forget to follow us on social media platforms and subscribe to our newsletter for more tips and tricks. Don't forget to share our work and keep encouraging us!!