"It will be a TV that can communicate with the phone without any barrier forming a single true ecosystem." -Pete Lau, CEO, OnePlus.
No matter how many articles on top smartphones are penned down, each time changing the criteria from camera to UI, from speed to storage, OnePlus always finds its way in the list. Such is the magnificence of these premium flagship phones that features, latest innovations at an affordable price.
To know what makes OnePlus this amazing click here
After a successful venture in the field of cellular devices. OnePlus is now focusing its energies on smart TV segment, to provide customers one of the best smart TVs with all flagship features at a reasonable price. To this, CEO Pete Lau further added smart TV will be able to communicate seamlessly with any smartphone. Don't take OnePlus TV for some side project: the company says this will be a premium, flagship product that will be benefited from the years of experience around software and hardware gathered by OnePlus team.
OnePlus TV – Why?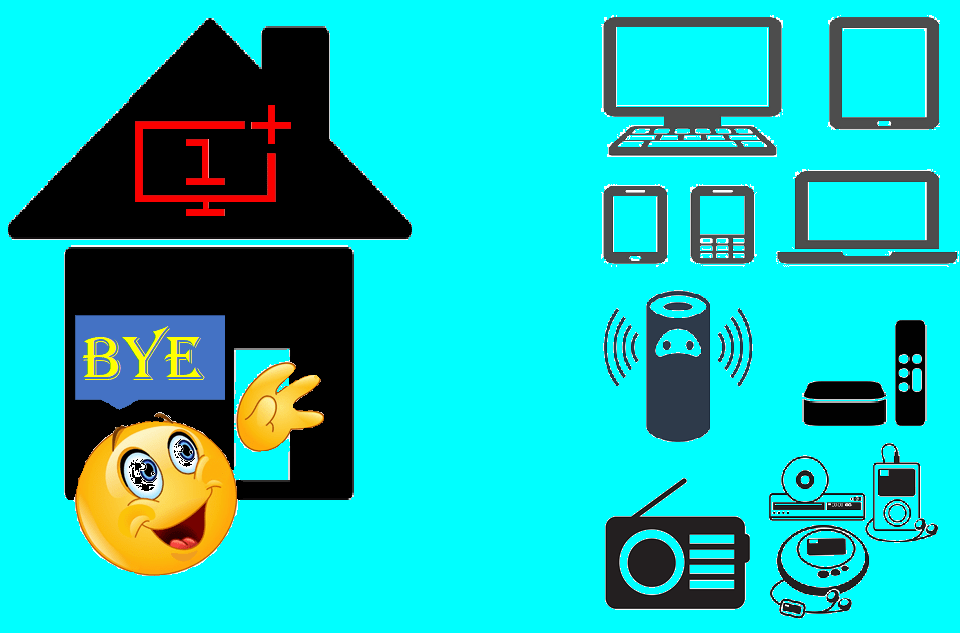 After hearing this news, the foremost question that comes to our mind is, why OnePlus is entering into smart TV market?
All of us are well accustomed with smartphones as we carry all our major tasks on it. Yet the thought of working on a bigger screen lies buried deep within us. This dream can come true if we have access to a smart TV installed at our homes or workplace. Possibly, the same thought occurred to Pete Lau, CEO, OnePlus who described OnePlus TV as a TV less focused on entertainment and aiming to be a giant smart display.
OnePlus TV will be a smart display with microphones setup using which you could communicate from anywhere in the house. Plus, it would act like your own personal assistant, informing you about the weather, temperature, traffic and agenda for the day. OnePlus the next gen TV would also be capable of screening your favorite channels, connect to radio frequencies, communicate with all AI compatible devices and carrying out all the basic activities one does on a laptop/desktop, thus eliminating the need of multiple devices we currently have installed at our homes.
OnePlus TV – What to Expect?
No matter how smart your current TV is but you still need to find a remote first to turn it on. But with OnePlus smart TV will change this scenario.
Features you can get in OnePlus TV
Always-on: A screen that will always be ready to use. It will dim when you leave your house or are not around and will brighten up when human presence is sensed.
Artificial Intelligence: OnePlus Smart TV will give AI a different point of view and will enable it to mature and learn quickly.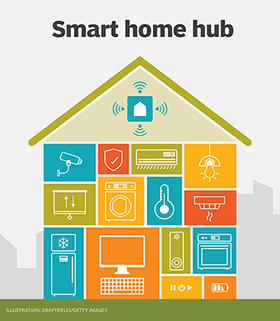 Smart Assistant functionality: Smart speaker facility like that of Amazon Echo, Google Home would be embedded into the smart TV and this would save cost as users will not have to buy separate device.
Smart Home Hub: The upcoming OnePlus TV is meant to be a kind of a smart home hub that can answer voice commands and control other gadgets. Other features like turning on the light, coffee maker, locking the doors and even your smart watch all would be connected to your TV which would be like your world displayed in front of you.                              
Mobile Features. OnePlus TV would allow users to perform all smartphone activities on the TV. Take for instance, there would be a camera built in allowing users to conduct video calls, join webinars and conferences. Sending photos and videos from your phone to TV, without third-party apps or long waiting times. It would also mean that you would be able to get smart notifications, sync your TV to smartphone, transfer content and apps between them easily.
OnePlus TV will be a product meant to improve with time. The company says it will become better with software updates. It throws in the number five years for software updates, which is an eternity in our fast-changing tech world, so having a device that will be supported for so long sounds reassuring.
OnePlus TV: When to Expect?
There is no official announcement yet from the company, but it is expected to launch next year in 2020.
Currently, OnePlus is focusing its attention on 5G technology which is waiting its turn to launch from almost a year now. To retain the share in the mobile phone market, all brands are running a rat race to be the first to launch a 5G device as the carriers having started laying the 5G grids in the major cities across the globe.
5G simplified: What, When, Which, Where, & Why?
This year 2019, would be remembered as the year of 5G and the following 2020 would be the reckoned as the year of Smart TVs. Though there are many brands available in the market right now but judging the way OnePlus operates, one can be assured that a revolution in the field of television is expected and 5G technology would supplement it.
For this Product to be successful, OnePlus would require two things that it does not manufacture, one would be an operating system and the artificial intelligence assistant. The best solution to this would be to get an operating system made by one of the big companies and focus on delivering updates quickly and for a long time. As for AI assistant, OnePlus could partner with one of the existing companies who have created smart speakers with AI assistant.
OnePlus TV – Verdict
Measuring success and worth of any product before its release is not recommended. After all, well established companies are known to launch products which are not bad but do not meet the user expectations. However, with regards to OnePlus, we can be sure that the product would adhere to OnePlus's strict quality control standards, both in terms of hardware and software. With that assurance we can say that OnePlus TV would be a must have product as it is the next step in Pete Lau's dream of forming a complete ecosystem of electronic devices in an individual's life.