HTTP Error 404: What is it and How to Fix it?

Buying your favorite watch online!! The moment you enter the URL you get this strange error "" HTTP ERROR 404" and all your excitement flashes off with a blink of an eye. Not to worry, here's how you can resolve this error easily.
HTTP ERROR 404 – What is it??
HTTP Error 404 occurs when the server is unable to find the Web address you want to access. Receiving this error simply means that the web page requested has either been deleted from the server or there must have been a typo while entering the URL manually.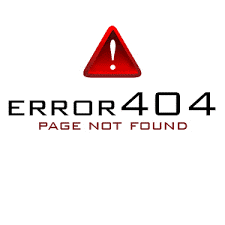 Ways to fix HTTP ERROR 404:
Here's how you can get rid of this error by trying out these simple steps:
URL Check
Check the URL you entered for any typing errors, it might be possible that the web address you entered was wrongly typed. Some of the common errors encompass entering wrong slashes, file extensions or the spelling of the address and so on.
Refresh Page:
Simply refreshing the web page also solves this error many times. Just press F5 or Refresh button and have your problem resolved with no extra effort.
Erase you Browser Cache and Cookies:
In case the same web page is accessible from some other device, deleting your browser's cookies and cache may end up giving a resolution to your problem.
Check for Malware:
Just in case your PC is infected by malware, it might hamper the normal internet surfing and end up showing such errors. It is advised to keep your PC clean of such malware infections so that your PC is not compromised.
Contact the Webmaster:
If a website has been removed and has been redirected to a new web address, even then if it generates a 404 error's then the error is completely legitimate and upon contact can easily be resolved by the webmaster.
So next time you face this problem, try out the above quoted simple steps and resolve your problem within seconds.