Probably it would be no stretch to assume that several people must already be aware of the concept of using hashtags. They aren't just good for brand building & engagement, but they can also help you find your target audience, more specifically.
However, not everyone knows how you should use them, how many hashtags should be included, where to find trending hashtags. So, here's your guide to using hashtags on Facebook, Twitter, Instagram, LinkedIn & Pinterest.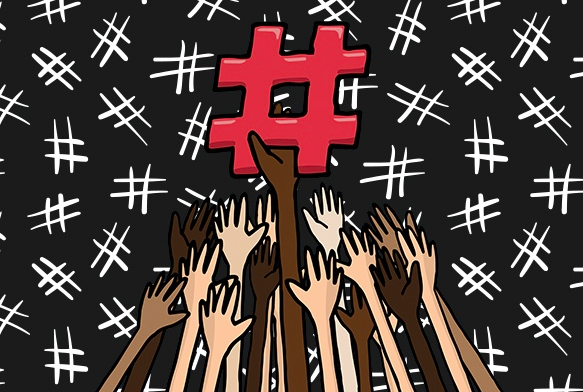 Image Source: Disruptive Advertising
How & Where To Find The Best Social Media Hashtags?
There are several social media marketing hashtag tools that can help you to monitor and evaluate the performance of your content.
Hashtagify is your ultimate guide if you want to learn how to use hashtags as a beginner. It lets users search real-time data & get insights about any trending Instagram or Twitter hashtags. Not only this, users can even research about competitors posts, like what hashtags they are using & what is performing best for them.

Tweetdeck is a famous name in the field of free social media hashtags provider. The tool provides a complete suite of social media management tools, it allows users to manage multiple Twitter accounts from one dashboard. You can tweet, reply, retweet, favorite send DMs, block, track trending Twitter hashtags, all within Tweetdeck.

Ritetag is an ideal hashtag generator tool for someone who makes their living on Social media. The tool is designed with smart algorithms to detect relevant hashtags from uploaded images and text. Compatible for both desktop and mobile OS, Ritetag is very easy-to-use. You just need to upload the picture or copy-paste the text you want to need hashtags for.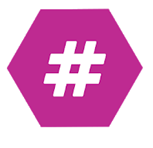 Similar to its name, All Hashtag is a complete package for finding relevant hashtags for likes. Based on your selected keyword, All Hashtag suggest trending & popular hashtags for achieving greater reach. It even provides different filtering options so that you have better chances to curate trending hashtags for your content.

Last but not the least in terms of consideration, #Hashtags For Likes is a prominent tool to find most reachable hashtags in every category. You can sign up for Free to generate trending Instagram hashtags for your business accounts. The tool is quite easy to navigate & it needs you to simply type the keyword you're looking hashtags for.

How To Use Hashtags On Different Social Media Platforms?
What's the first step for any marketing strategy? Research, right? Likewise, do not forget to research a little bit about hashtags before you throw them into every post you publish. Let's learn some of the best practices on How to use Hashtags on Facebook, Twitter, Instagram, LinkedIn & Pinterest!
Things To Keep In Mind When You Use Facebook Hashtags
Using relevant hashtags on Facebook is the ultimate key to attain more exposure. Here are some essential tips to keep in mind:
Don't use too many hashtags – To avoid your business look spammy or annoying, try using only 1-2 trending hashtags for best engagement. Research says if you use more than 2 hashtags your post will likely to get less engagement.
Use industry-specific hashtags – Or create your own if they are relevant to your audience.
Take help of Facebook graph search – Do your hashtag research on Facebook graph search to find out hashtag potential.
Keep your post public: This would help you to reach a broader audience. Keeping your post public will increase the probability of your content to flash into search items.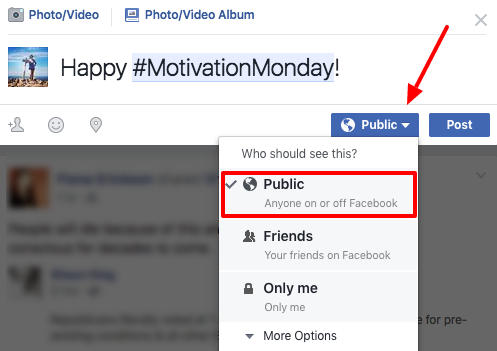 How To Use Twitter Hashtags?
When used correctly, Tweets with hashtags grow your reach, encourage engagement & get discovered on Twitter.
Using limited Twitter hashtags – Twitter's best practices recommend using 2-4 hashtags per tweet.
Avoid using punctuation or spaces – For example, #It'sComingHome won't work. Though it's grammatically correct, instead use, #Tishomingo for better engagement.
Take advantage of the Top 10 Trends list – There's no doubt that the best place to check for trending hashtags is Twitter. Go on the left #Explore section to find a personalized list of popular Twitter hashtags. The list is tailored on the basis of your location.
Capitalize the hashtag at appropriate places – Title casing would improve brand recognition and readability. For example, #SaySomethingAboutTwitter is much more understandable with capitals than it would be without – #saysomethingabouttwitter.
How To Use Instagram Hashtags?
Let's talk about some best practices to follow to put your hashtag strategy into action.
Keep Instagram Hashtags short – Best practice for making your content more engaging is to keep hashtags short.
Instagram hashtag limit – The platform allows you to include 30 hashtags in each post. But that doesn't mean you should. In fact, doing so will make your post look akin to keyword stuffing. Stick to using 2-5 social media hashtags for better results!
Include hashtags in your first comment – To avoid crowding your captions, try including them into your first comment.
Familiarize yourself with evergreen hashtags – Evergreen hashtags are those which can be used across all communities irrespective and are universally popular. For example: #InstaGood #PhotoOfTheDay #TBT #Love #InstaDaily #FollowMe #Like4Like #Repost #Cute
Research your audience – Rather than throwing random hashtags at the end of your Instagram post, find out what hashtags your competitors are using. It can help you to determine which hashtags bring more engagement.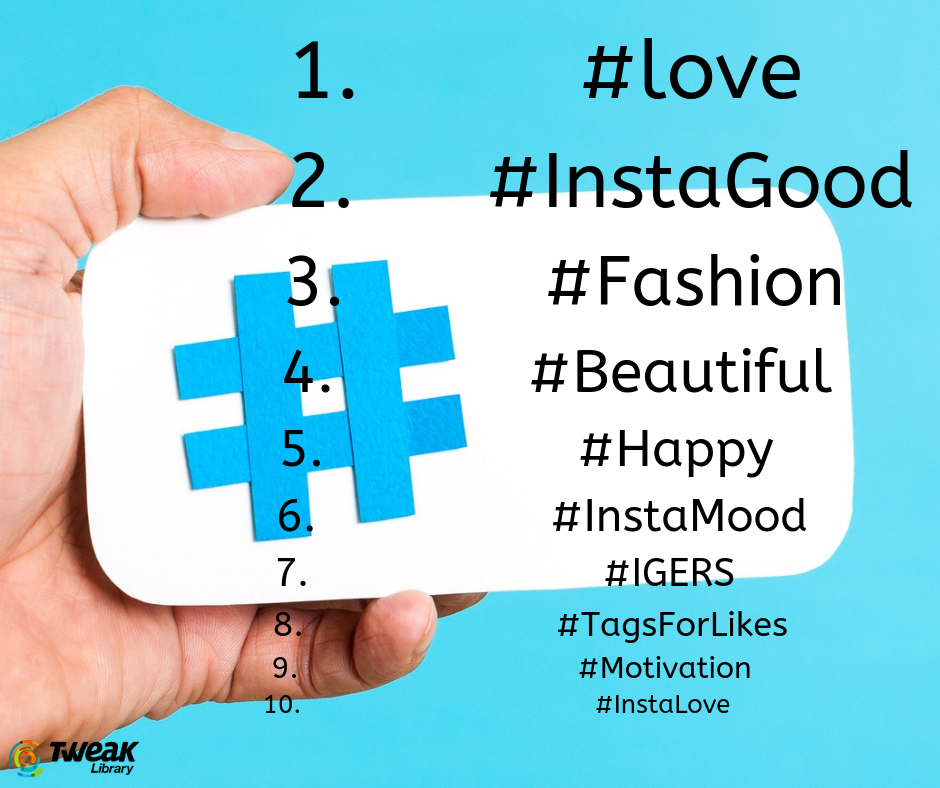 Best Practices To Use Trending Hashtags On LinkedIn
By now you might already be familiar with Facebook, Twitter & Instagram hashtags, but LinkedIn's terrain is a little different from other platforms. Since it's a professional platform it's important to use accurate hashtags.
#Do #not #hashtag #every #word – This would not only make your content look spammy, but this would also lessen your chances to tag words that are actually important.
Don't overdo hashtags for likes – Though, there's no as such limit to the number of hashtags you can use. But it is highly recommended not to exceed the hashtag to more than five.
Consider using social media hashtags – It could be definitely worthwhile if you add a destination hashtag when you're targeting a certain region or particular geographical area.
Make use of LinkedIn's suggested hashtags – The social media platform automatically starts suggesting relevant hashtags as soon as you start typing your content. If you find them beneficial include them, just not for the sake of adding them.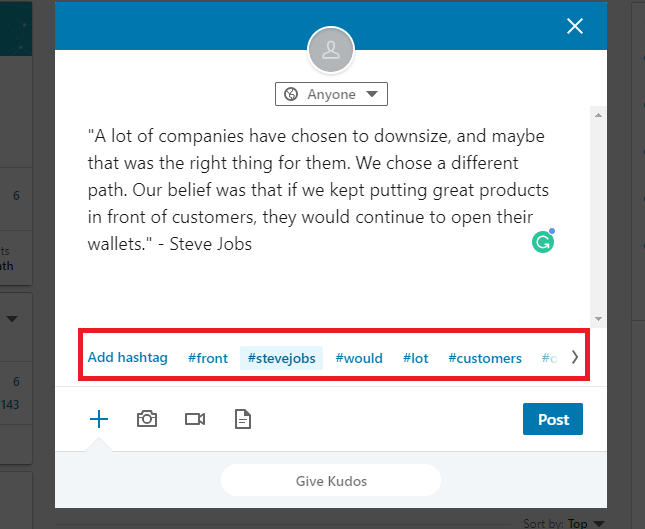 Best Practices To Use Trending Hashtags On Pinterest
What makes Pinterest different from other social media networks, is that hashtags are only clickable in the description section. Hence, there's no point of putting them into board titles or profile names.
Limited social media marketing hashtags – Anything beyond 20 hashtags is the territory of the non-relevant content according to Pinterest.
Include keyword-rich sentences in Pin description – Pinterest recommends using 350-450 characters for keyword-filled sentences & remaining 50-150 characters for trending social media hashtags.
Experiment with multiple hashtags – Try using different hashtags for different Pin images to find out which hashtags perform best.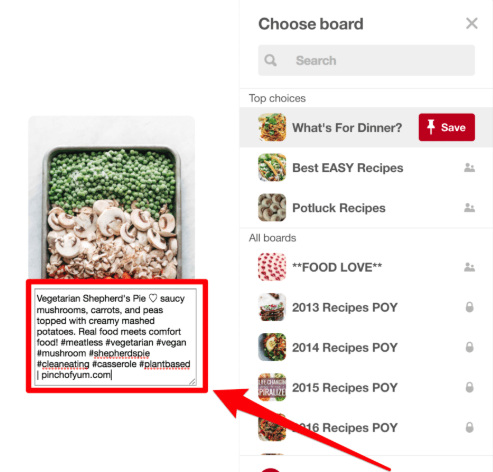 Over To You!
At the end, the rule of thumb with hashtags is just like the rule for anything you do on the web. Before including hashtags in your post, ask yourself will it be accurate to target your potential audience. Will those hashtags help the reader in any way?  If you get favorable answers, go ahead and hit Send!
Hand-Picked Related Articles
Have any other queries or feedback? Connect with us on our Facebook Page & Subscribe to our YouTube Channel!