How To Setup & Use Cortana On Windows 10
Cortana is Microsoft's digital assistant. It can set reminders and make sure you don't miss any important dates. It also answers questions using information from the Bing search engine (e.g., current weather and traffic conditions, sports scores, biographies). The more you use Cortana, the more personalized your experience will be.
By default, Cortana is not enabled on your Windows 10 PC, but it doesn't take long to set it up and running!
How to set up Cortana on Windows 10
Click on the Start Menu button. (i.e. Windows icon on the bottom left corner of your screen).
Click All apps.
From the pop up menu, click on the Cortana button. Cortana is an icon represented as a circle.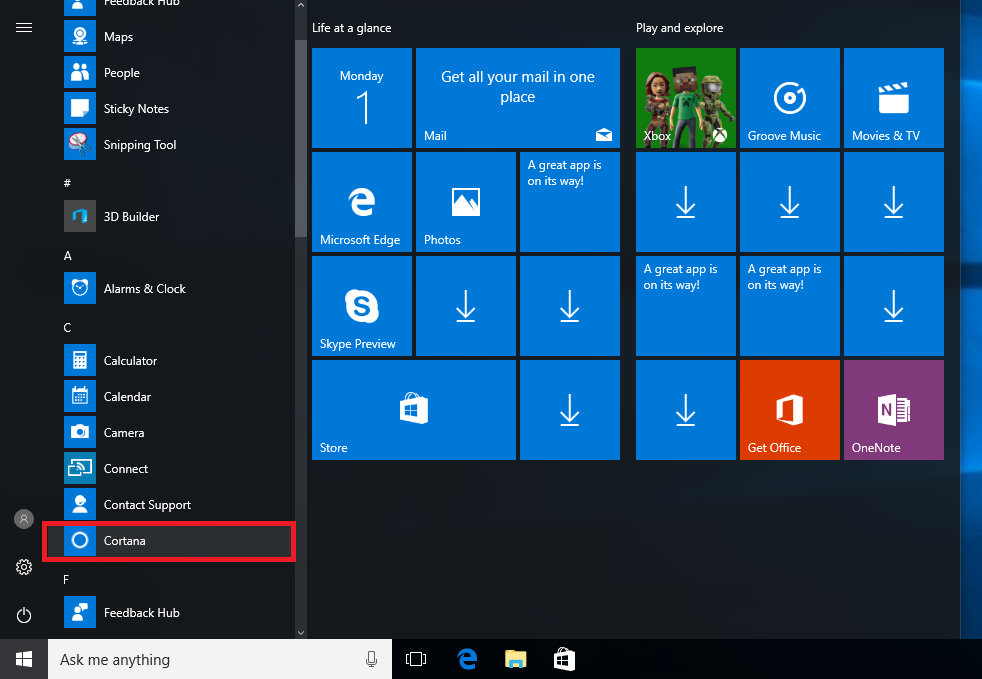 Once you click on Cortana it will take you to the privacy terms page, where you can read the information and select "I agree".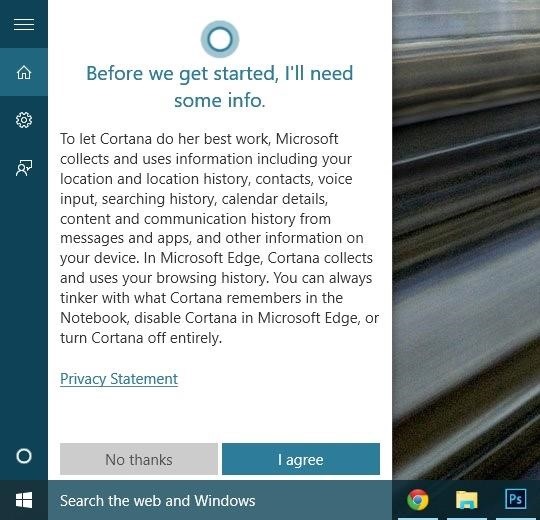 Now Cortana is all set up and ready to use. All you need to do is type something into the search bar, and watch her do the magic.
How to enable "Hey, Cortana" voice command
This feature allows you to speak your commands, without clicking on the Cortana search box first.
 
To enable "Hey, Cortana" voice command please follow the steps below:
Press the Windows key + S together, to open Cortana.
Click the Notebook button (the little notebook icon underneath the house icon on the left side of your screen).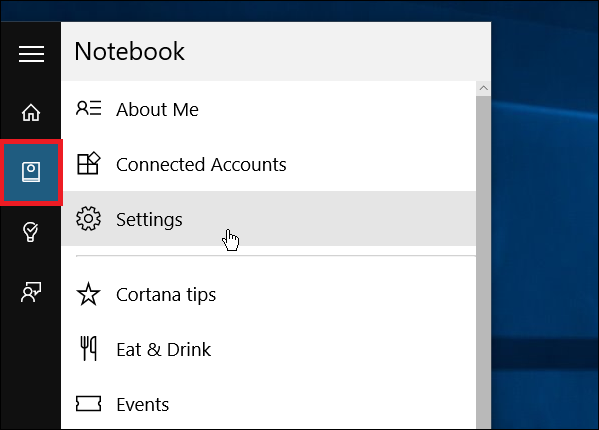 Click on Settings.
Toggle On "Let Cortana respond to 'Hey Cortana'".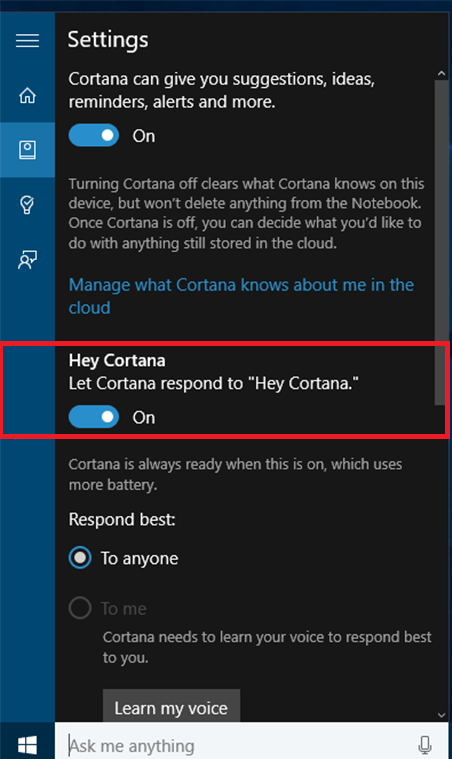 Now anytime you want to search the web or know the weather forecast, or may you be interested to know the baseball scores from last night, just say "Hey, Cortana," and ask your question. It's that easy.
 
Also Read: How to train Cortana to respond to your voice only (on Windows 10)