Table of Contents

If you guys use two different PC's, i.e. one for personal work and other for official work, and use Chrome as a default browser, then surely you have made your browsing experience smoother by using the syncing feature of Chrome. If not, then just go through this article, and learn how to sync your browser(Chrome) data along different devices. This will surely give you an unchanged browser experience irrespective of the device you are using. And the icing on the cake is no matter you are a Windows user, Linux user or even a Mac user you can use your synced data anywhere.
What information is synced across Chrome?
Chrome gives the user an option to select which of his data he wishes to sync. Therefore, it has given user two options one is the default, 'Sync everything' and other is customize, 'Choose what to sync' If you use default option, which is 'sync everything' then all the information will be synced like extensions, bookmarks, passwords, themes, autofill, history etc. However, if you choose the other option of 'Choose what to sync' then you can customize the information you wish to sync.
Also read: How To Enable Extensions In Chrome Incognito Mode
How to setup sync in Chrome?
First of all, you need to sign in to Chrome browser.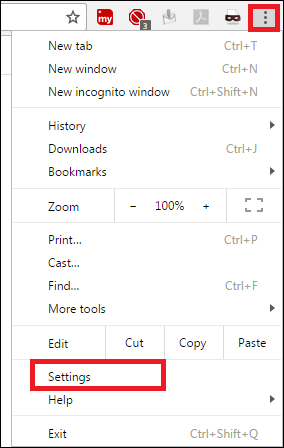 Open Chrome and click on the three dots at the right corner of the screen. Now from the drop down menu click on Settings option.

Now click on 'Sign in to Chrome'.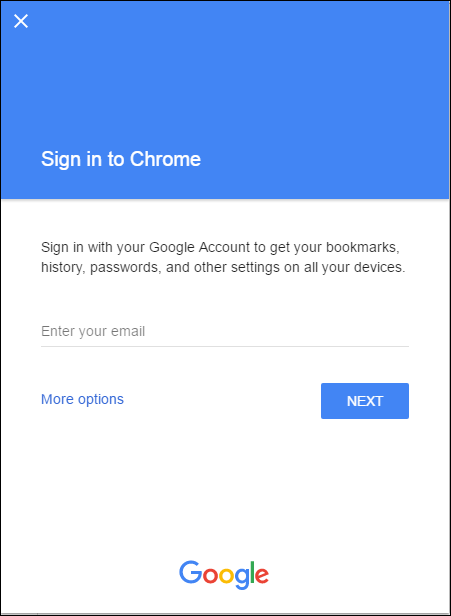 In the new window that opens enter your email address.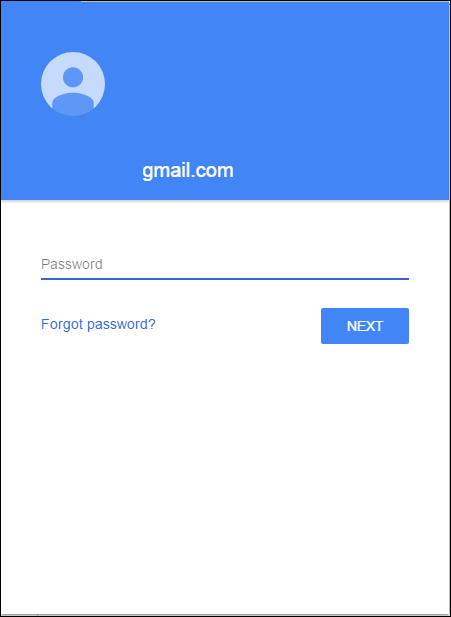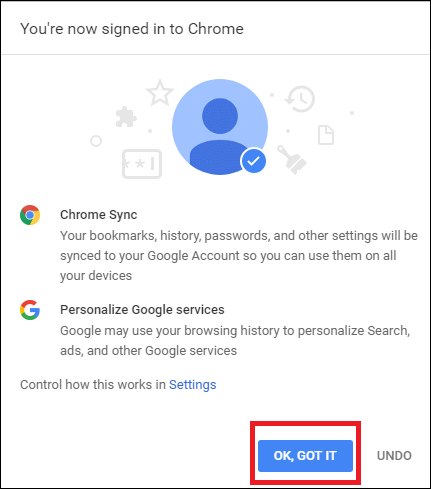 Once signed in, a new window will open. Click on 'OK, GOT IT'.

Now you will find that you are signed in to Chrome. Now click on Advanced sync settings.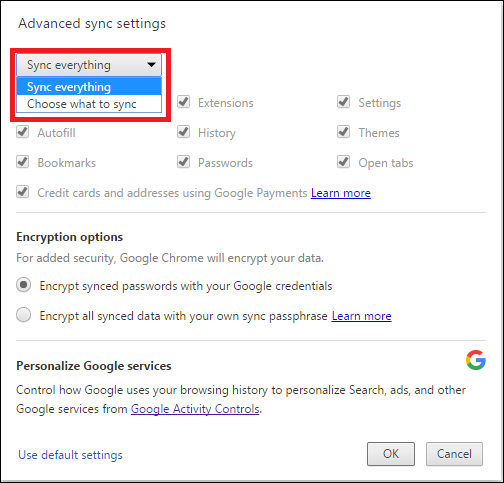 In the new window that opens select whether you wish to sync everything or some selective info. Select your choice and click OK.

Now you do not need to worry about transferring your bookmarks, autofill or extensions. Just sign in and enjoy all your synced data. From the next time onward when you sign into your Chrome account whether on Windows PC, Mac or an Android device your favorites. bookmarks, passwords etc will automatically come along.