Have you just purchased a brand-new Google Chromecast and have no idea how to set it up? Don't worry –Tweak Library is here to help you through the process.
Before we go into the specifics of connecting an iOS device to Chromecast, let's first explain what Chromecast is.
What is Chromecast?

Chromecast is a way for users to wirelessly stream content to their TV. The Google Chromecast is one of the cheapest streaming devices available, and perhaps, one of the best. The Chromecast setup process is generally simple and instinctive, but if find difficult to setup, you can follow our article.
Setup Chromecast on iPhone:

Setting up Google Chromecast on your iPhone is a pretty straight forward process.
Plug in Google Chromecast device into the HDMI port of your TV.
Now use your TV's remote to change the input of your TV to the HDMI port in which the Chromecast is plugged into (HDMI 1, HDMI 2, etc.)
Next, download and install the Google Home app on your Chromecast supported iOS device by going to URL( https://www.google.com/chromecast/setup/).
Once app installed, OPEN the app.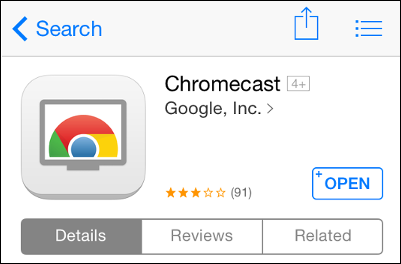 Now, tap on Accept to agree to the Terms of Service and Privacy Policy.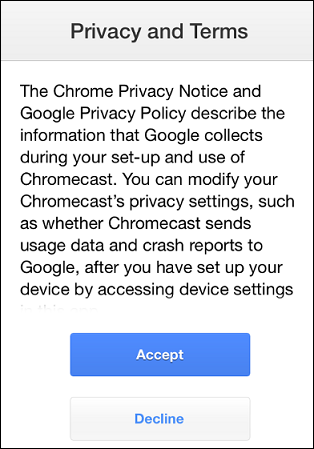 On the next screen, tap on Devices from the top right corner of your screen.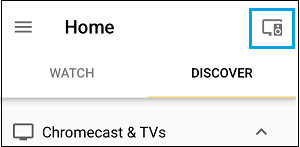 After tapping on Devices, you may be asked to allow the Google Home app to see your device's location. When asked tap on Allow.
Now, you will see your Chromecast, tap on the Set Up link to start setting up your Chromecast.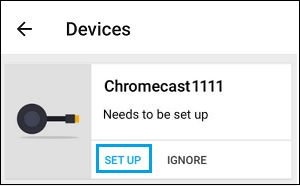 Note: Make sure that Bluetooth option is turned ON and your phone is connected to Chromecast's Wi-Fi Hotspot.
On the next screen, tap on Continue.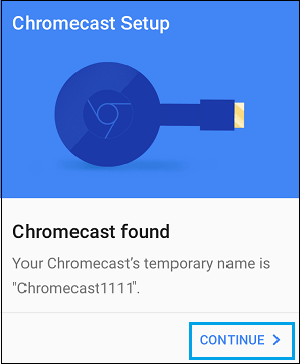 Your phone will now establish a connection with your Chromecast, again tap on Continue.
Note: If the phone is unable to establish a connection with the Chromecast, move closer to the Chromecast (your TV) and tap on Try again.
Now, you will see a code at the bottom right corner of your TV and a Code on your phone. Make sure that both codes are same and tap on "I see the Code" option located at the bottom right corner of your screen.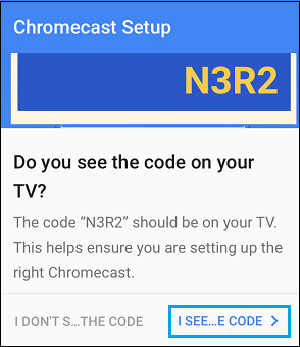 Now select your Region and tap on Continue.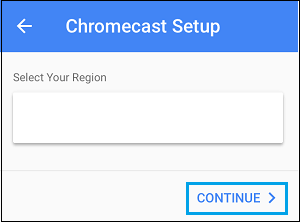 On the next screen, change the name of your Chromecast and tap on Continue.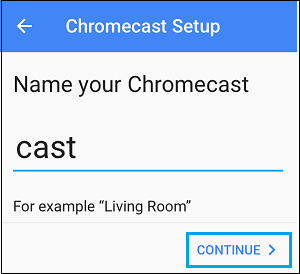 Send Chromecast Usage Data and Crash reports to Google and Guest mode, both options will be enabled by default,  however, if you don't want to enable these options, tap on the Check marks beside these options to disable them.
Now, select your Wi-Fi Network, enter in your Wi-Fi Network Password and tap on Continue.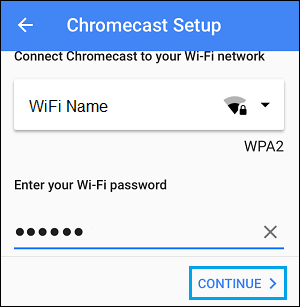 On the next screen, you can sign in to your Google Account to link Chromecast with your Google Account or you can skip this screen by tapping on Skip from the bottom left corner of your screen.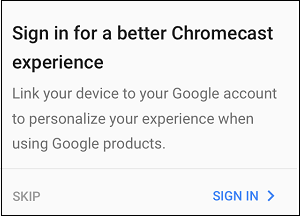 You are now ready to cast, tap on Learn to Cast, in case you want to learn about how to cast videos or tap on Skip.


That's done!! you can now all setup to cast Videos and Movies onto the larger screen of your TV using Chromecast. For example, If you just watching a video on youtube you can cast it to a bigger screen.
Also Read: How To Set Up A Chromecast Using Android Phone