How To Schedule A Task In Windows 7

Windows has many inbuilt tools that help us to perform the tasks with ease. In this article, we are going to discuss on one such Windows inbuilt utility which helps us to schedule any task. Doesn't it sound interesting, a task running on its own without user intervention?  Yes, this is possible by Task Scheduler which is one among many tools windows have.
What actually a Task Scheduler is?
Before going in detail lets first, discuss that what actually Task Scheduler is. Task Scheduler is one of the component of windows which gives the user a facility of automatic starting of any program at desired time. In simple words, Task Scheduler helps you to run your desired programs at your desired time. Apart from this, you can also set a reminder using this feature. It means that Task Scheduler helps you to schedule anything you wish to.
How to Schedule a Task:
It is very easy to schedule any task using Task Scheduler. Here we are providing with the details on how to schedule any task.
First of all, you need to launch Task Scheduler. Click on start button and type Task Scheduler and click on Task Scheduler icon.
This will launch the Task Scheduler window. Now to create a basic task follow the given steps.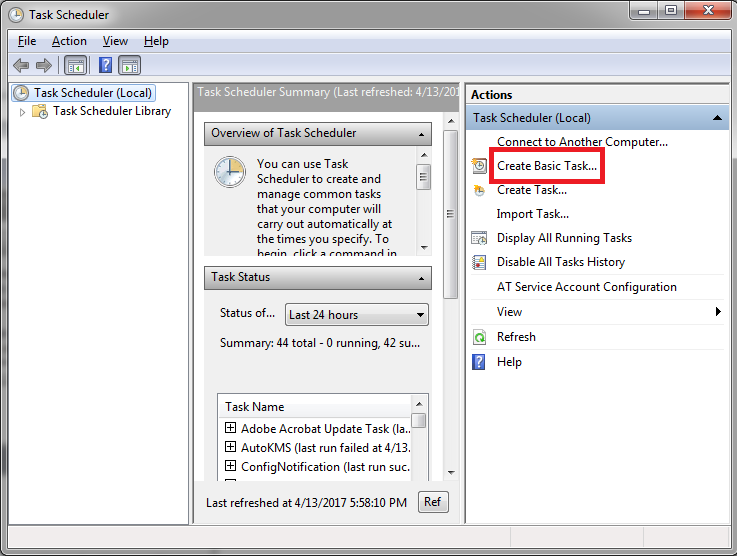 In the Action column, click on Create Basic Task.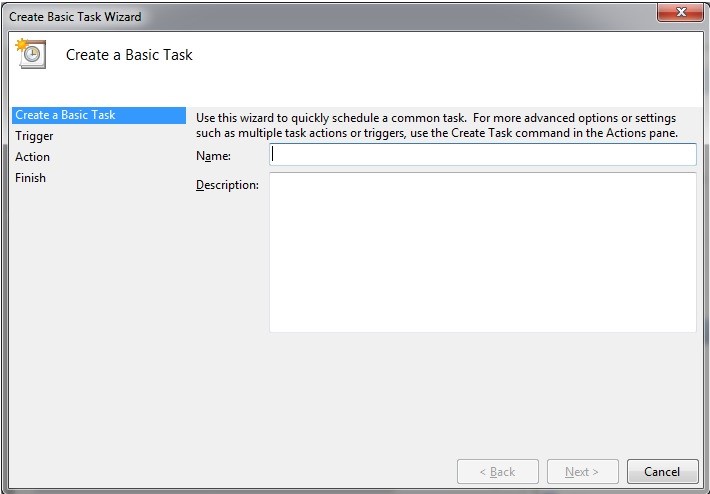 A new window will open containing the various options.
In the name and description tab, you can provide any name to the task and a little description regarding that task.
Once done click on the next button, you will be moved to next option of Trigger.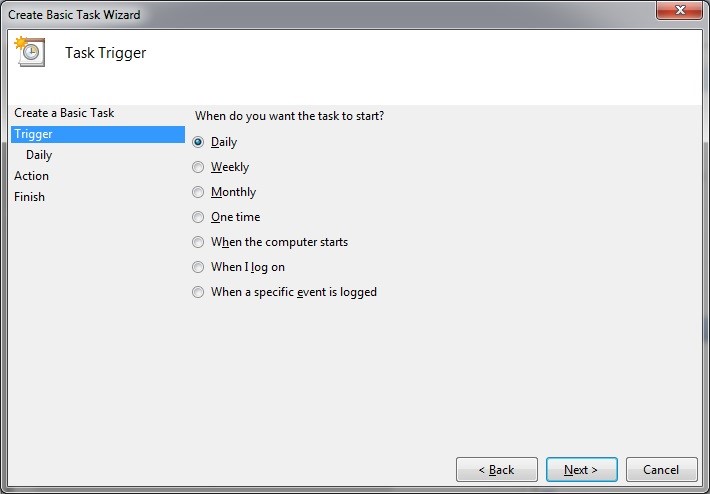 You have now various option to set the start/trigger time of the task. You can start the task daily, weekly, at the start of computer. You can check on any one option as per your requirement.
Once you select any of the options and click next you will get another window which allows you to set more precise time.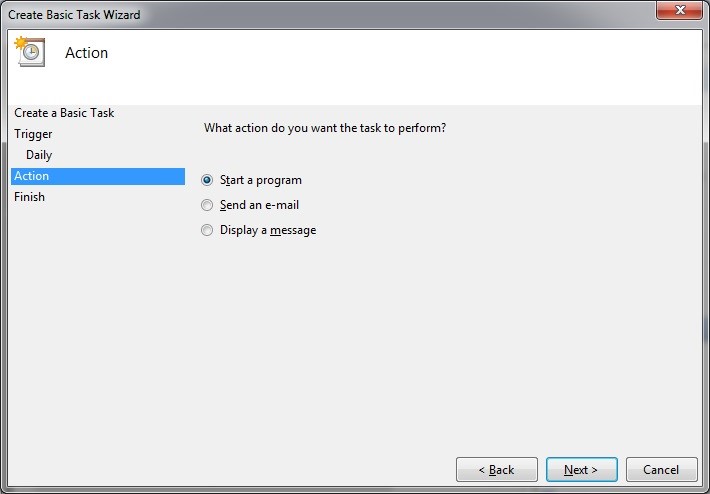 Select the action you wish the task to perform. If you want to run the run program (primarily for which Task Scheduler is used), then click on the option Start a Program and click next button.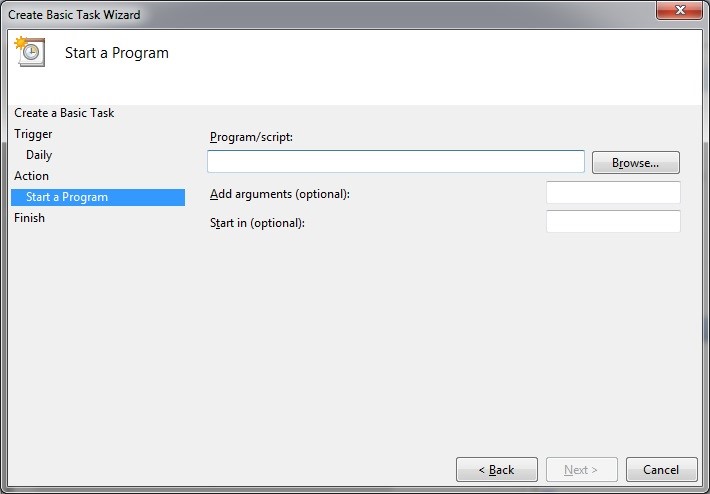 This will open another window. Click on browse button and locate the exe of the program you wish to start. Once done click on next button.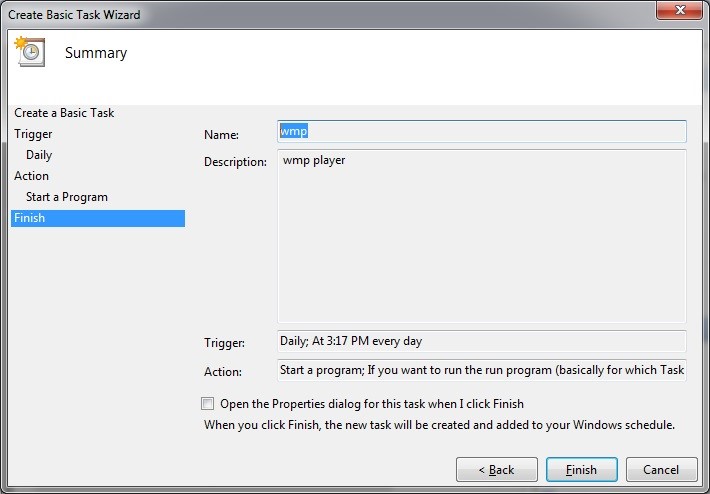 A final window will appear containing all the information related to your tasks. Click on Finish button to set a schedule.
Your task is now scheduled to run at your desired time. You can now see your task in the Task Scheduler Library.
You can any time make changes in the task created. You can disable this task; you can delete this task when no more required. Also, you can change the trigger timing.
This inbuilt tool of Windows automates your work to a great extent. The tasks which you run manually every day or weekly can be scheduled to run automatically. You do not need to remember that which task you have to execute on which particular day once the schedule is set. So now schedule all your important tasks to run by just following some simple steps.