How To Scan & Fix The Windows Computer With Chrome Cleanup Tool
Chrome is always the foremost choice of all users, irrespective of the operating system they use. Innovation, user concern, security are some of the features which help Chrome to top the chart. Chrome always introduce new features which not only increase the user experience but also increase the security. Google always try that whoever is using Chrome get a malware-free experience and to ensure this it has launched a new tool, which is known as Chrome Cleanup Tool.
Most of the internet users are novice users who do not have in-depth knowledge of the recent security threats. They unknowingly install various extensions, programs on their computer which poses serious risks. Now when their browser starts crashing and they see various irrelevant ads they feel helpless. They have no other option apart from either visiting a local technician or buying a support plan.
What is Chrome Cleanup Tool?
Chrome Cleanup Tool is a program developed by Google which first scans for all the unwanted software's and programs which can cause problems for Chrome, and then removes them. The programs which without user's consent make changes to your default settings are removed by the Chrome Cleanup Tool. So, if you are facing any problem with chrome like annoying toolbars, irrelevant ads, crashes, then this tool will help you out. And the best part is that this tool will work for all browsers.
Also read: How to set a Sync Passphrase for Chrome
How to get started with Chrome Cleanup Tool:
Open Chrome on your Windows PC and visit the following link:
https://www.google.com/chrome/cleanup-tool/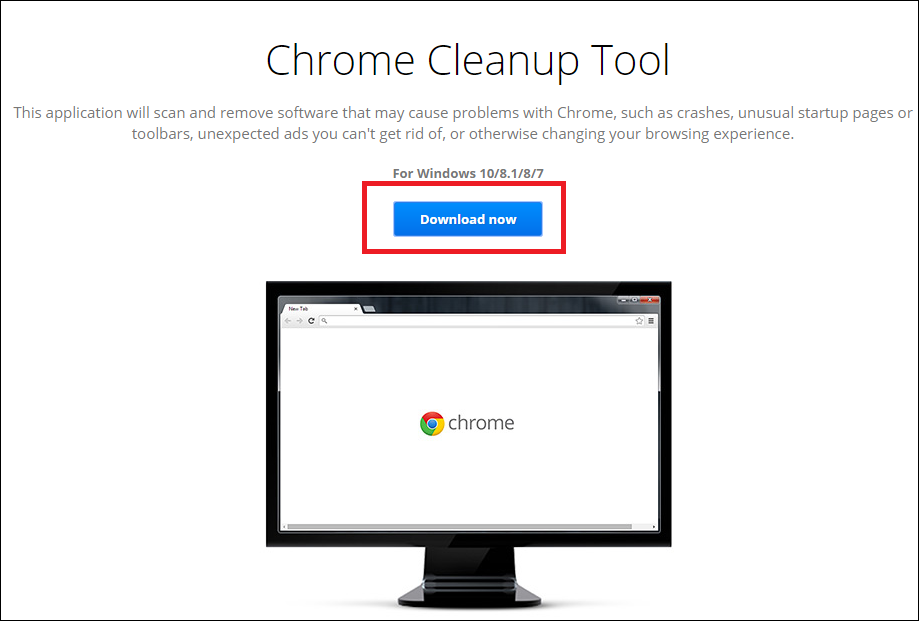 In the window that opens click on Download now button.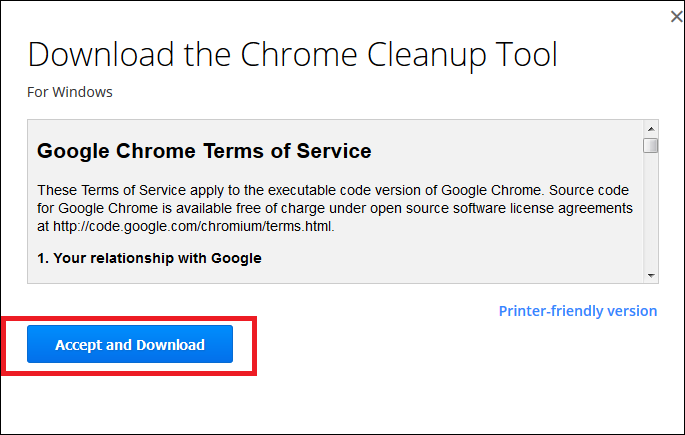 Now click on Accept and Download button to start the download.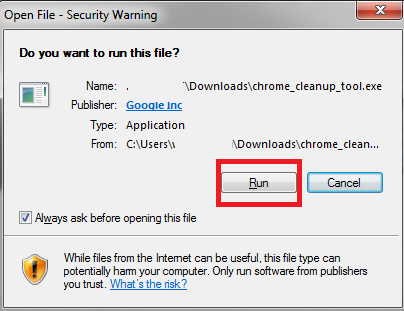 Double click on the downloaded file and click on Run.

Now the tool will search for all those programs which unstable the browser.

If it finds any malicious software then it will give you an option to Remove suspicious programs.If it doesn't find any then it will display No programs found.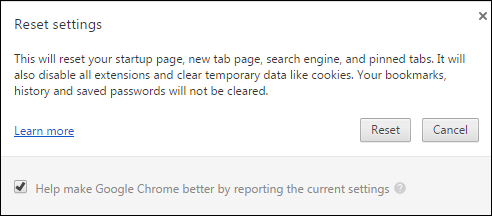 Now if you click on Continue button then it will open a new tab and ask you to Reset settings. Once you click on Reset button it will reset your startup page, new tab page, search engines and pinned tabs, along with disabling all your extensions. It will also clear the browser cookies.

Chrome Cleanup Tool is not an alternate for anti-virus or anti-malware program. It is just a tool which removes some of the programs which remove some of the malware. However, still, there are many malware which cannot be removed by Cleanup Tool. For cleaning those malware's you will need an updated anti-malware software.