There aren't many options to customize Instagram fonts, but here we list ways to change Font in Instagram Bio.
Private jet, designer clothes, and many more things like this, that celebrities own cannot be owned by all of us ever.
Luckily, their custom Instagram fonts aren't among them.
There's no secret behind the fancy fonts celebrities and influencers use on their Instagram accounts, that you cannot know. To get those cool fonts what you need to do is use Instagram font generator tools.
Instagram offers 5 different fonts to customize Instagram Stories, but for bio, captions, and comments Instagram offers only one option. Therefore, to get those cool fonts on your Instagram bio for Instagram Stories continue reading.
How to customize Instagram Fonts, to get cool fonts and cool texts let's start.
    How to customize Instagram fonts?
Whether you want to transform fonts in your Instagram comments, bio, captions or you want to customize Instagram Stories we've got it covered.
Since Instagram does not offer many options, you'll be using third-party apps or tools to change fonts.
Which tool you choose from the bucket list enlisted, varies from person to person. Remember, all the tools will give you cool texts to use on Instagram.
Once you're sure about using the text for your Instagram profile, comments, bio, or Instagram Stories, simply copy-paste back to Instagram and update your name, bio, caption, or comment.
Also Read : Instagram Story: All You Need To Know
Best Online Tools & Apps to change Instagram Fonts
1. LingoJam: This one is a web-based best Instagram font generator tool that you can use to get the cool text for your Instagram Stories, post, comments or bio. To use the tool simply type in your text in the left section and get the cool text on the right.
Copy the text and paste it on your Instagram. This cool text, cool fonts can be used to make your Instagram stories, Instagram bio, comments section attractive.

LingoJam offers tons of options to change a simple text into cool text. All these options are on your right. Some will be traditional and some creative.
2. Instagram Fonts: This one is another best online font generator tool for Instagram. With Instagram Fonts you can get cool fonts for Instagram, the tool works just like LingoJam.
Simply enter the text in the box and get cool texts and cool fonts in the window below it.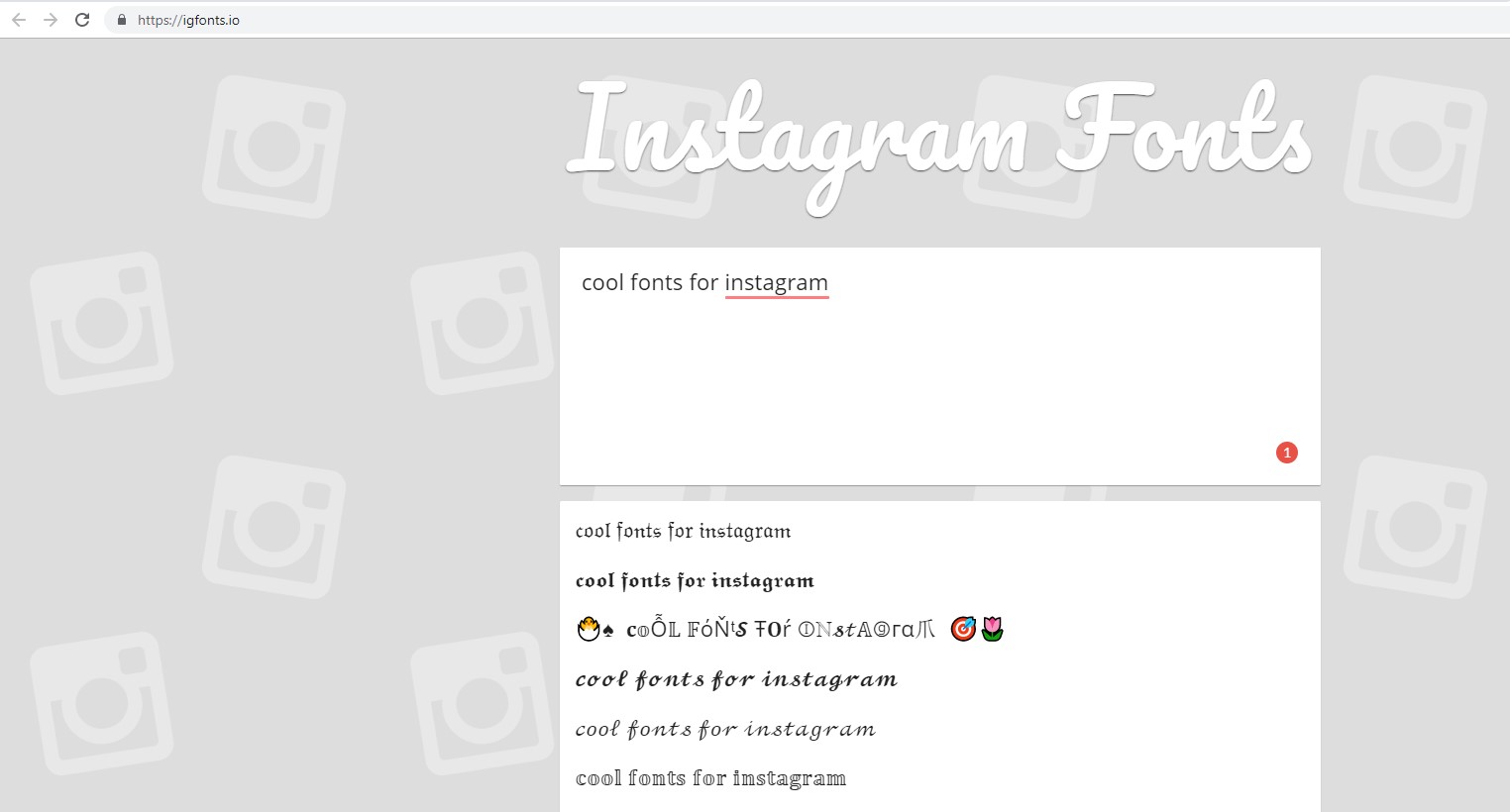 Note : The only problem with web-based font generator tool for Instagram while using on a cell phone is ease of use. Therefore, using a mobile app is a better idea as it is much easier and handy.
3. Fonts – for Instagram: Using a website on mobile isn't easy, therefore for mobile users we have an app named Fonts – for Instagram for iPhone users. You can download the free version of the app by clicking here.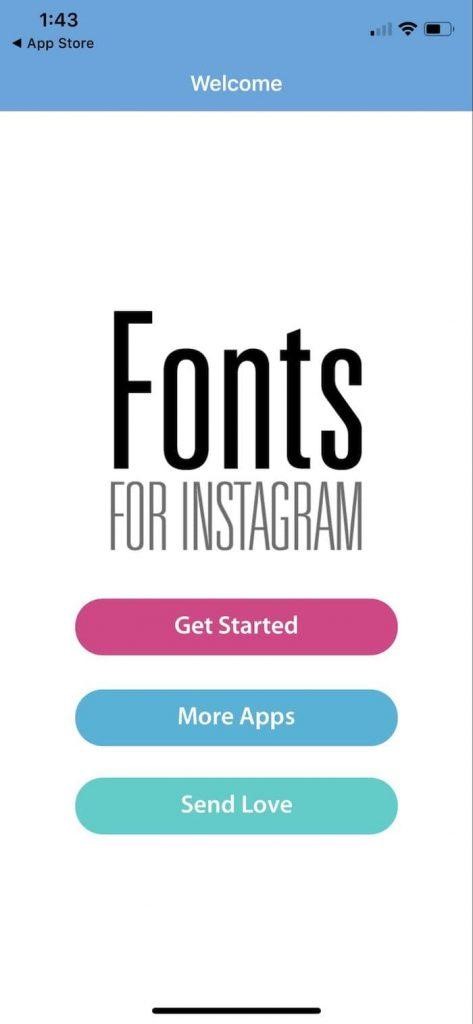 To use this app iPhone users, need to pick the font first and then type in the text. This will help you in creating cool text with cool fonts that can be used for your Instagram. Not only this, you can add emojis, too.
The advantage of using mobile apps vs website is, apps are easy to use, less bulky. Besides, using the website and mobile app you can use custom keyboard too.
4. Sprezz: this is possibly the easiest method for iPhone users. Using this iPhone users can customize Instagram fonts to cool text. Sprezz is a custom keyboard that can be used to add cool fonts to your Instagram stories, comments, bio and more. But there's a drawback, Sprezz offer limited options.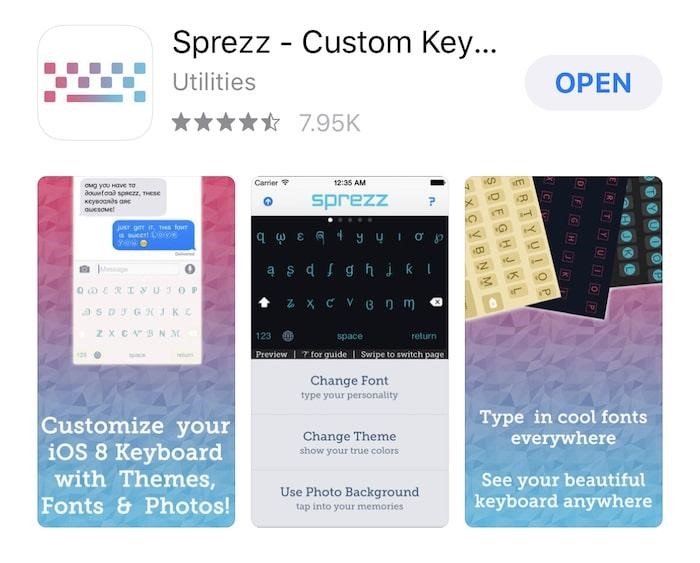 If you are an Android user, you must be thinking there's nothing for you. Worry not, Adobe Spark Post is an app that works for both Android and iPhone users.
5. Adobe Spark Post: When you want to enhance social media images, add cool text, cool fonts Adobe Spark Post is the app that both Android and iPhone users can use.
It offers a variety of features using which one can add cool texts, make an image look fab and more. To use the app, all you need to add a picture or open a post. Once done, tap on Font option to find different font style to change the font.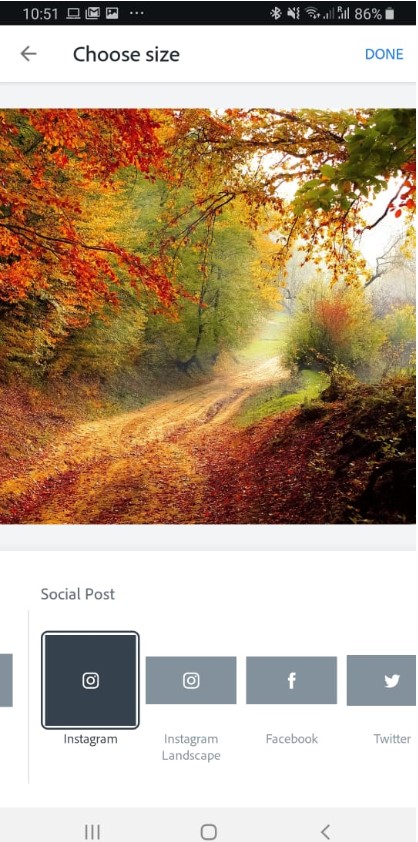 You can choose and preview the font that you like. Further, you can tweak them by shape, effect and more.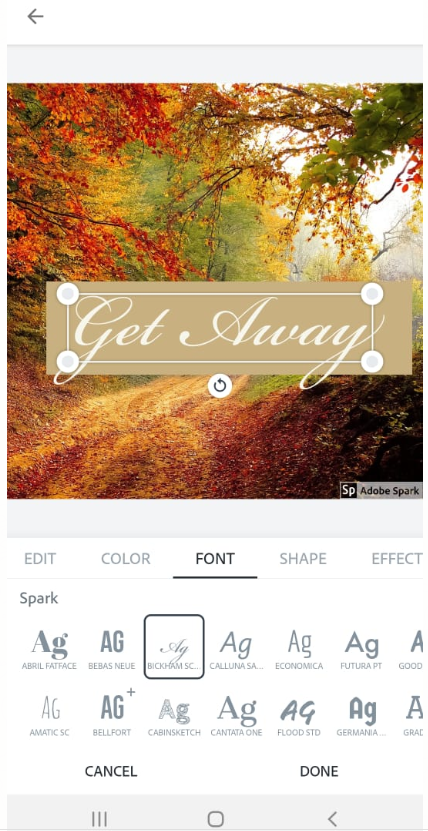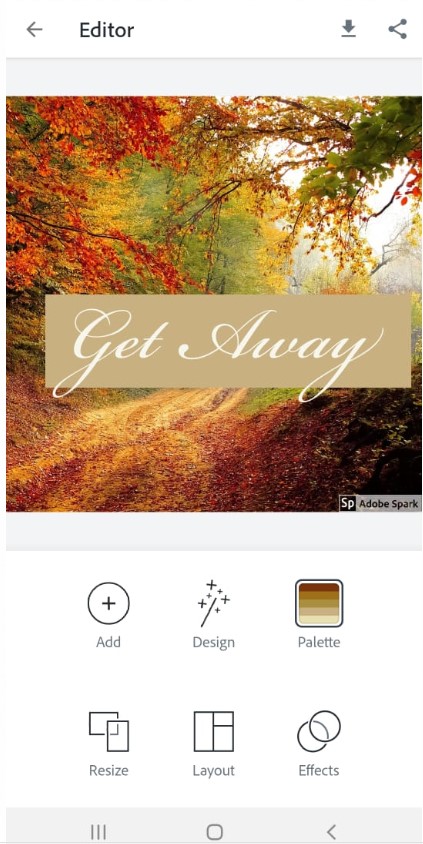 Once you have the template ready save it and add the image to your Instagram story or post.
In addition to this if you want to add symbols to your text in Instagram Bio head to CoolSymbol.com select the symbol, copy and paste it into your Instagram
How to change Instagram Stories Fonts using the Instagram app?
If you do not wish to use a third-party app to change fonts, you can use the options provided by Instagram Stories. Here's how to use them.
Open your Instagram account > Create a story.
Tap on Type option to create a text-only story.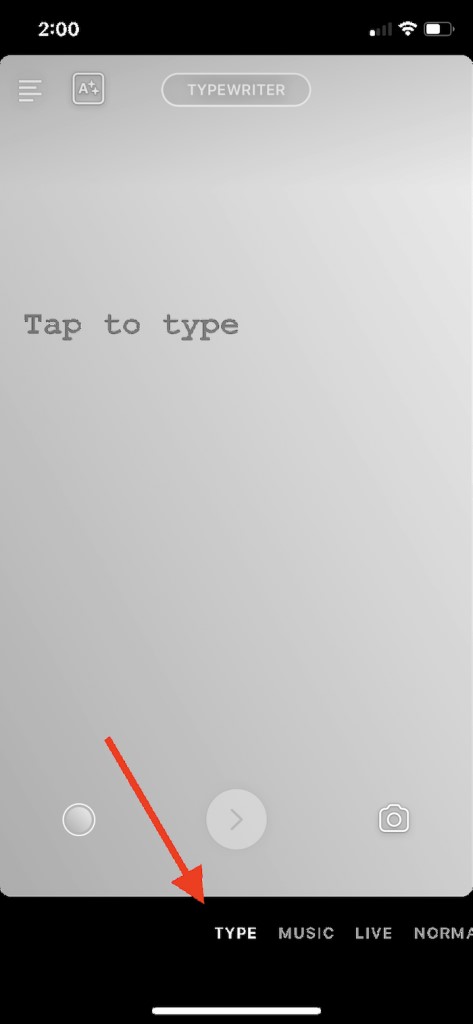 Once you do so, tap the font indicator to check different options. You can add your text first if you want.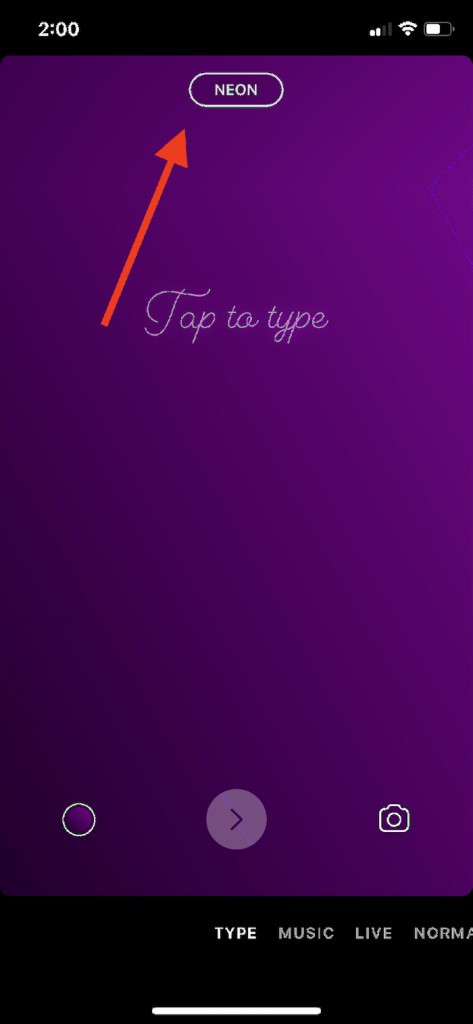 Once the font is selected, click the right-facing arrow to get more color options. Choose the color of your choice and you are done.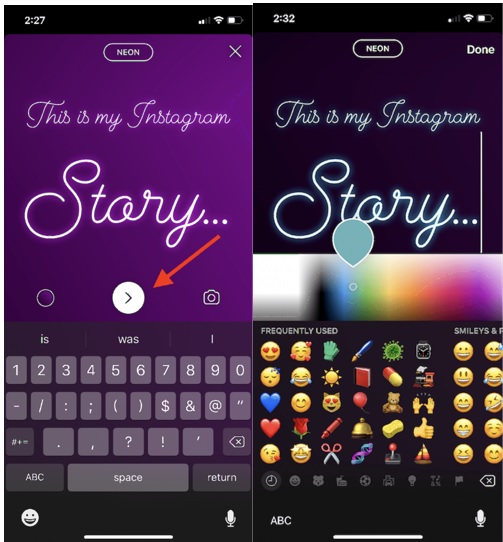 Must Read : Amazing Instagram Features To Make Your Image Sharing Experience Easy
Tips to keep in mind while using cool texts and cool fonts on Instagram:
A fancy font and cool text are appealing but while adding cool text to your Instagram bio, stories certain things should be kept in mind.
1) Stay Constant
If you are creating a lot of content on the go try and don't have enough time to create perfect stories, stick with one font type. As the beauty of Stories is uniformity and readability of the content.
2) Choose readable fonts
It doesn't matter which cool fonts you use for your Instagram bio or stories. The only thing that will attract user attention is the readability of the cool fonts.
3) Avoid using different Instagram fonts
Wisely choose cool fonts as using different fonts will block readability.
Make your text speak more than plain words
Instagram is a visual-heavy platform, therefore to standout and to make your posts interesting using cool fonts to customize your Instagram bio is a cool idea. For this, you should use the right tool and make your Instagram bio interesting.
We hope you enjoyed the article and it was fun learning how to customize Instagram fonts. Please do leave us a comment, as it helps to improve.