How To Convert A Web Page To PDF For Free (Google Chrome)
Sometimes we need to save a webpage in an offline readable form such as PDF or DOC or Txt format for later reading, which has different texts and graphics. Also, saving a document in PDF format is best for further use like reading, printing, etc. PDF files are easy to share and can be read on mostly any device.
There are different paid software tools available which convert webpage in PDF format. But do you know you can do it for free using Google Chrome.
Yes, now saving a webpage in PDF format is no longer difficult. It does not require any extra training and much time to spent. But it just requires few clicks in Chrome web browser.
So here we go with simple steps in Chrome Browser:
Firstly browse a webpage which you wish to save in PDF format. Suppose we would like to save Google homepage in PDF format, so open the webpage www.google.com in Chrome browser.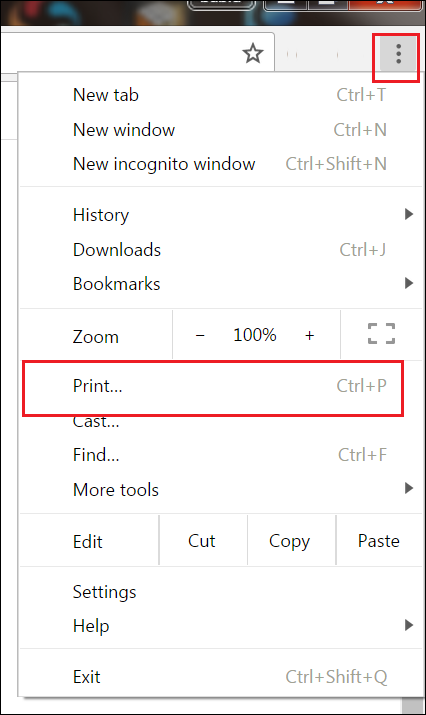 Now click on 3 vertical dot icon which is available on the top right corner of Chrome browser, then click on Print option (or simply press Ctrl + P after visiting webpage).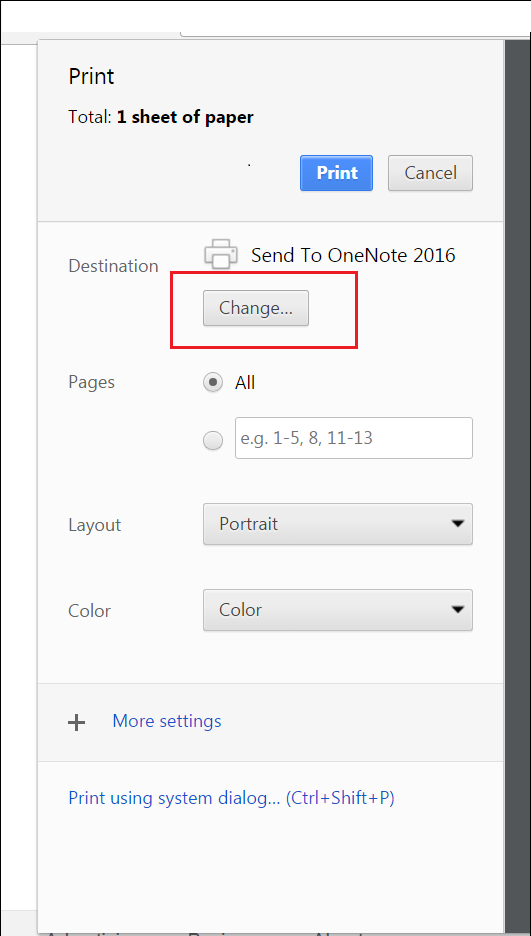 Now click on Change as shown in above picture.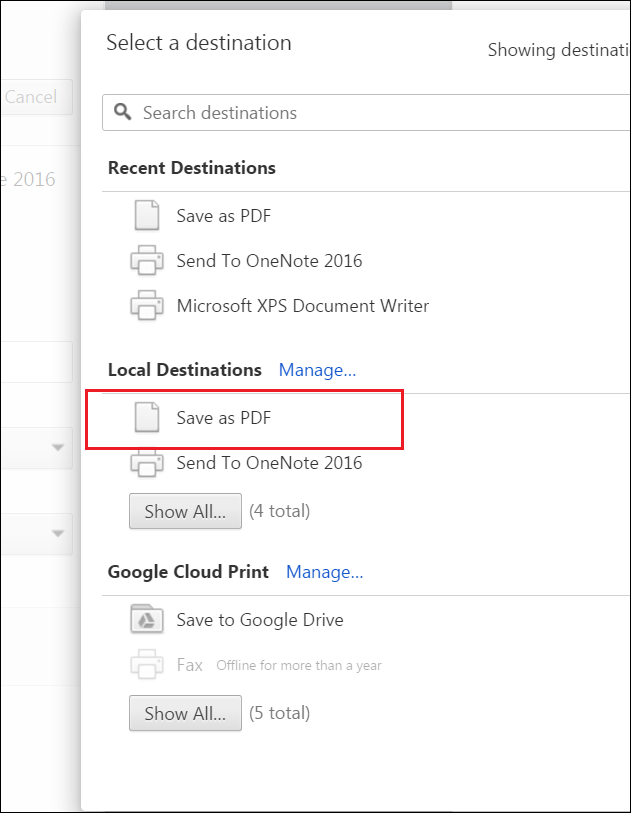 Here under the Local Destinations just click on Save as PDF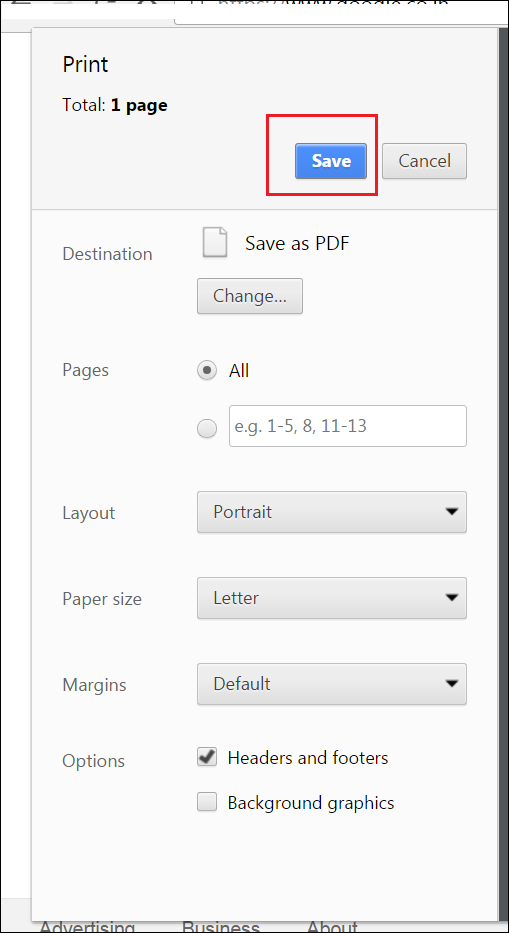 Now click on the Save button.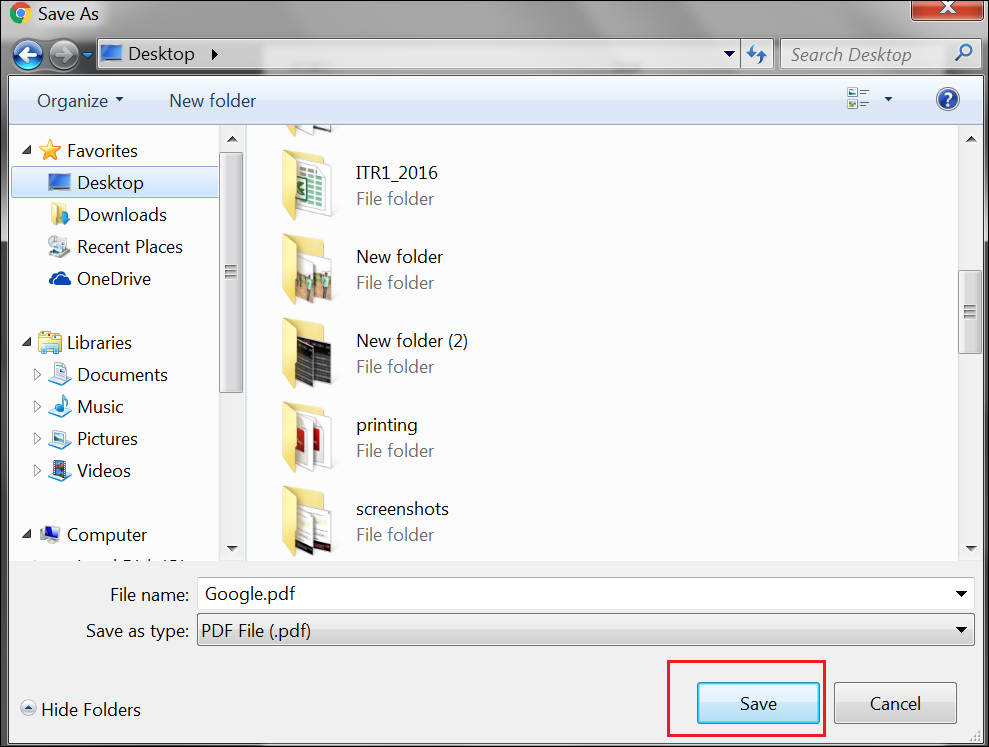 Now select the desired location to save the PDF document and click on Save.

It's done. Isn't it so simple?
So, we do not need to buy any software tool to convert a webpage as PDF document. It can be easily done by Google Chrome browser.