Nowadays, almost all laptops and PCs comes with built-in Bluetooth functionality, so that users can pair various Bluetooth devices with their computer. By default, the Bluetooth's name is your Windows 10 Computer's name. However in case if you wish to change that name, then it can be easily done by following some simple steps. In this tutorial, we will see how to change Bluetooth name in Windows 10.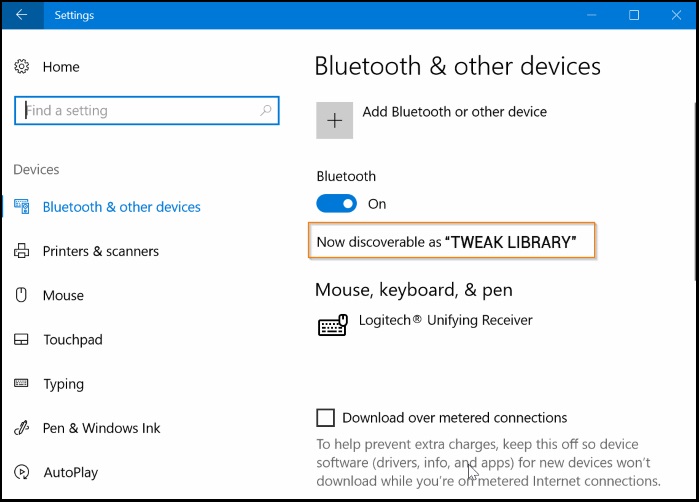 In Windows 10, you can view your Bluetooth adapter's name by navigating to Settings app > Devices > Bluetooth & other devices.
However, since the default name of the Bluetooth adapter on your Windows 10, is nothing but your Windows 10 Computer's name, therefore you cannot change the Bluetooth name separately in Windows 10. The only way to change the Bluetooth's name is to change the computer's name. In short, you can not set different names for your Windows 10 PC and Bluetooth adapter on your PC.
There are two methods to change your Windows 10 PC Bluetooth name.
Method 1
Change Bluetooth name in Settings:

Navigate to Settings App> System > About. Under Device specifications, click Rename this PC.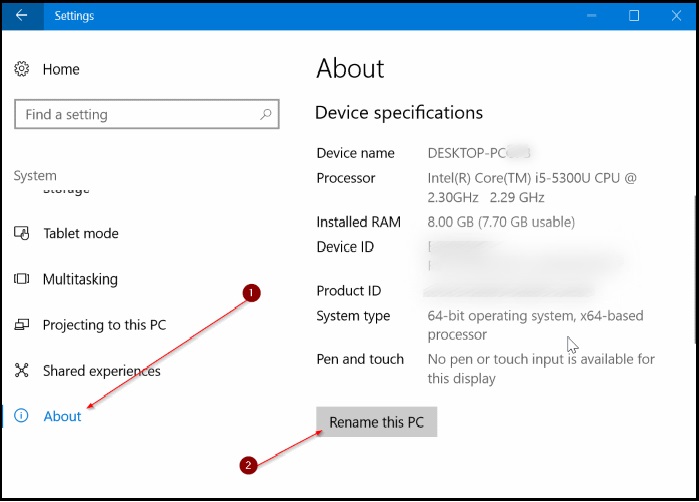 This will open Rename your PC dialog box. Type new name for your PC/Bluetooth in the box and click Next.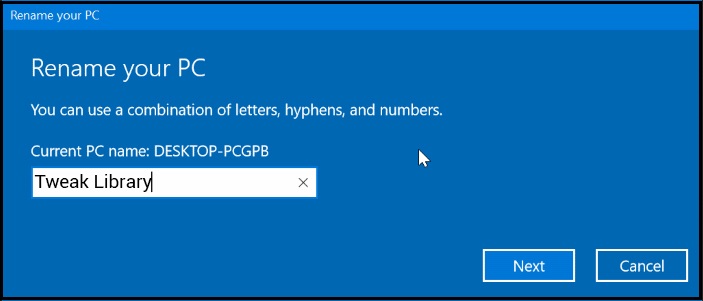 You will now be asked to restart your PC. Save all work and click Restart now button. If you wish to restart later, click Restart later button.


However, the new PC or Bluetooth name will only change once you restart your PC.
Method 2:
Change Bluetooth name in Control Panel:

In the Start search box, type sysdm.cpl and then press Enter Key.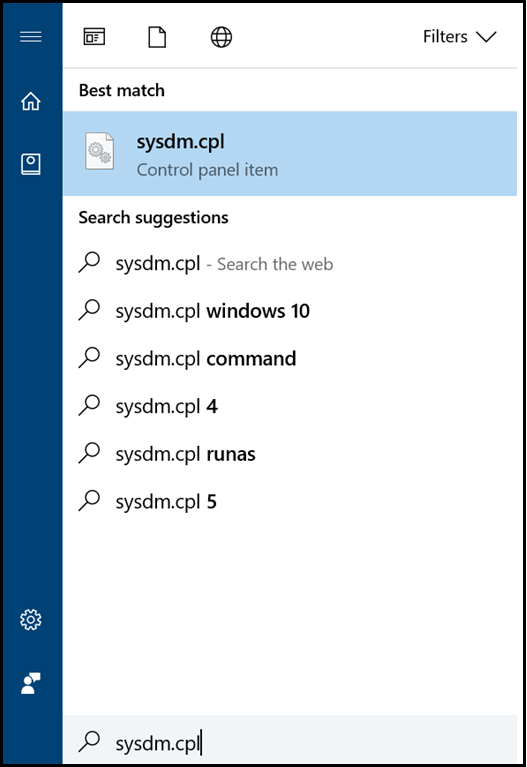 The System Properties screen will open with the Computer name tab already selected – click Change. You can see your Full computer name as well as Workgroup. Click the Change button to change the Computer name or Bluetooth name.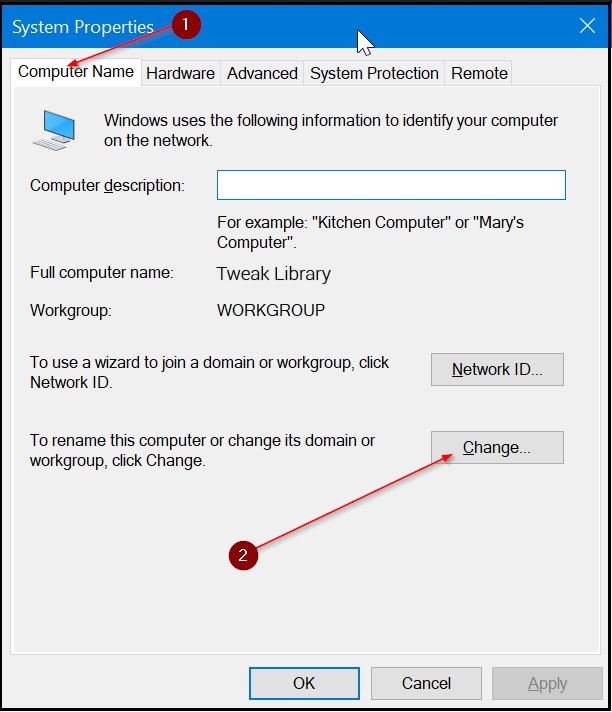 In the Computer name field, type in the name which you want to assign to your PC as well as Bluetooth. Click OK button.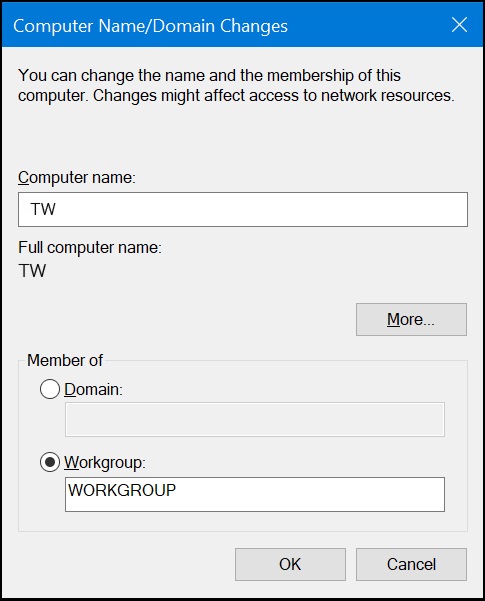 You will see a message "You must restart your computer to apply these changes".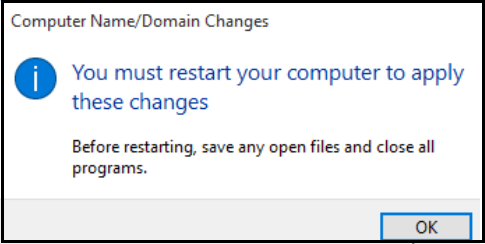 Finally, reboot your PC to set the new name of your computer as well as of Bluetooth.

So, using above mentioned steps, you can easily change the Bluetooth name of your Windows 10. Also once the name of Bluetooth adapter is changed it would be easy to find it in between multiple PCs and devices.