Table of Contents
What would you do when you forgot your Android password out of the blue? Getting locked out of Android Phone is one thing and forgetting either of the three 'Ps', the pin, pattern or password is another. But either one of them is frustrating.
Here are some ways using which you can bypass your Android lock screen –
Disclaimer: Ways may differ depending upon the model of your phone.
1. Using The Password Managers To Retrieve Forgotten Passwords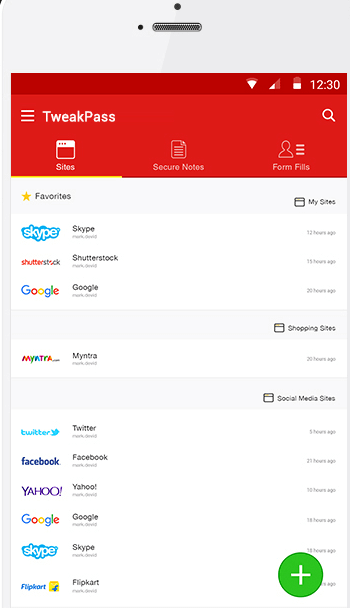 Not forgetting the password is always the best bet. But, let's face it, we are human, and at times, it is quite normal for our memory to take a backseat. One of the wise things you could do to not forget passwords is using password managers to store and secure them somewhere so that even if you forgot your phone password, you can get it back.
It is extremely important that the application you use should be backed by high-end security.
For instance, TweakPass is one of the best and easy to use password managers which lets you secure your passwords under the umbrella of a single master password. It is powered by a multi-layered security that is impossible to get through.
Start Securing your all passwords with TweakPass!!
2. Using Google Find My Device To Recover Your Password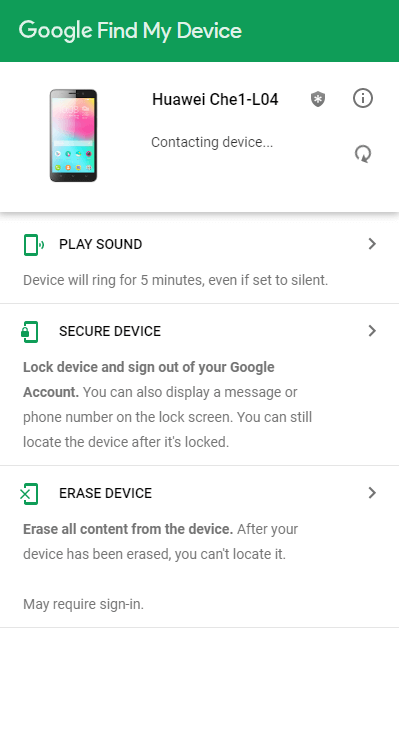 This method will help you erase everything that is there on your phone. This way you can set a new pin, password or pattern. Earlier, you could change your pin or password using Google's Find My Device functionality, but that doesn't happen anymore.
Steps to Use Google Find My Device
1. Visit the Find My Device website. You might have to use some other device such as your laptop, computer or another phone to visit and log into the website using your Google account.
2. Now, log into your Google Account, using which you must have registered your device.
3. Locate your device (if you have multiple devices registered under the same Google account).
4. Once you've selected your device model, locate the "Erase Device" option which you can find on the left-hand side.
5. Make sure you go through the disclaimer once as mentioned in the image below. When you are sure to hit the "Erase Device" button. During this process, you will have to make sure that your device is online because you may be required to sign-in.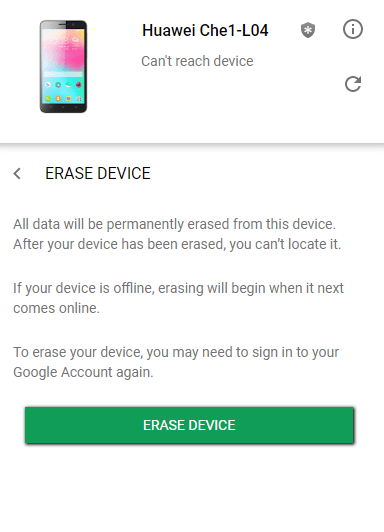 3. Unlock Using Smart Lock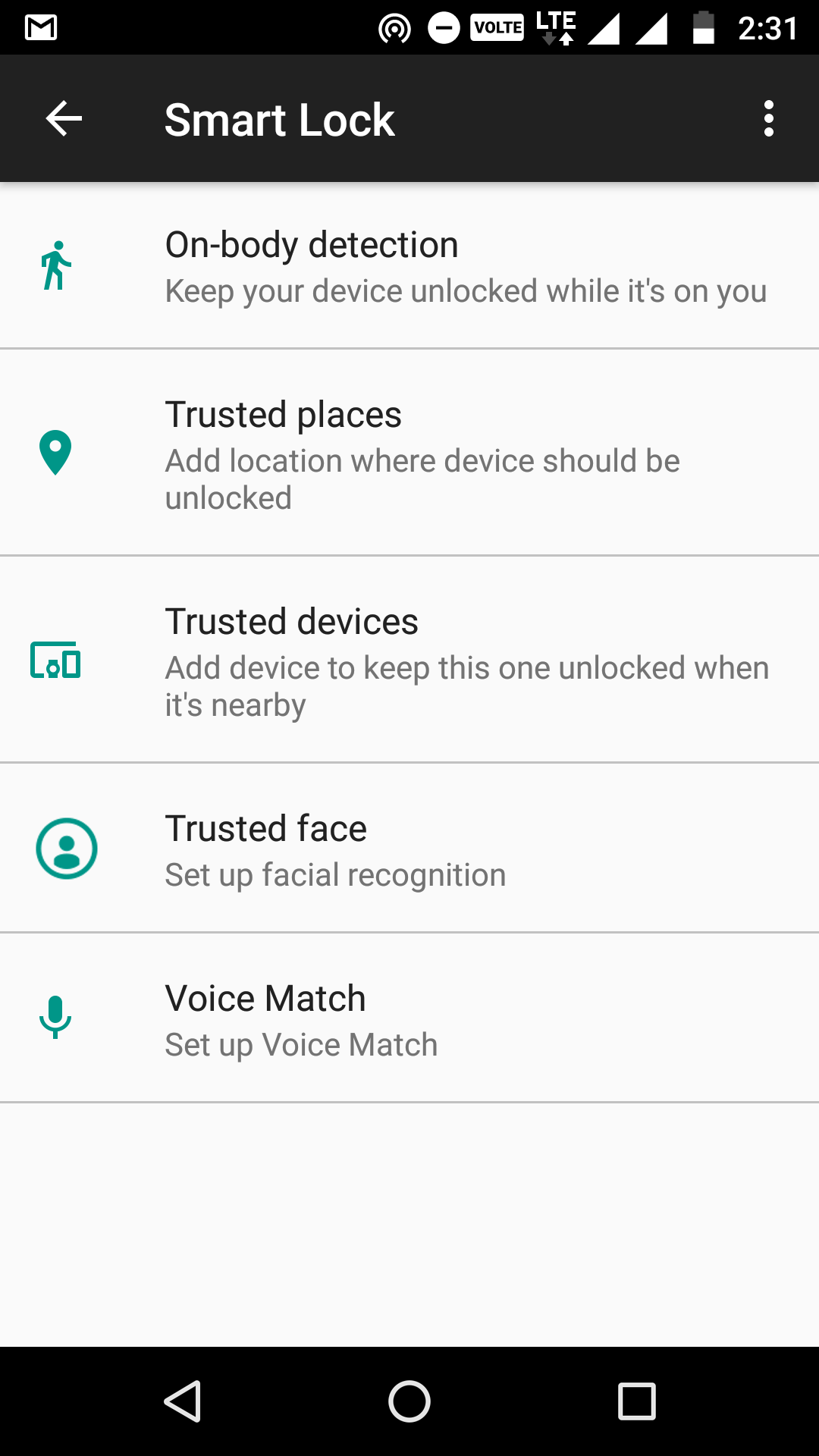 When you use this feature, you won't require your pin, password or pattern to unlock your phone. The phone will automatically unlock under certain circumstances. Though, you would need your password once for activating this feature.
You can at least rest assured that there is another way to unlock your smartphone go to in case you forgot your password.  The smart lock works on conditions like –
On-body detection – the phone automatically unlocks sensing that you are carrying the phone.
Trusted places – when you enter this place, your device will unlock automatically.
Trusted face – you can set up face recognition to unlock your phone.
Voice match – you can set your voice as a way to get past your locked phone.
To turn the "Smart Lock" follow the path mentioned below –
Settings > Security and location > Smart Lock > Select Criteria
4. Using The USB Debugging Option In Android And Command Prompt In Windows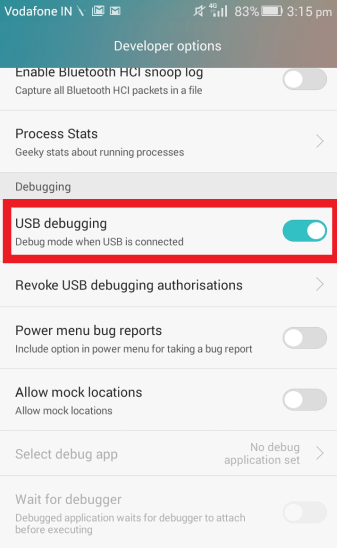 If you accidentally forgot your Android password, this doesn't mean that there is no other option than losing all your critical data. You can very much get past your lock screen.
Disclaimer: 
The method that we are going to tell you now should be used with utmost care. If you are not careful you might end up impairing your phone's functionalities or losing some extremely critical data.
1. You first need to install Android Debug Bridge utility (ADB) files and drivers on your Windows.
2. Then, you have to enable "USB debugging" on your phone which is present in "Developers options". For enabling USB debugging, follow the path mentioned below.
Settings > Developer options > USB debugging (Swipe or check the button to the right)
Click here: To know how to access developer options and several other Android hacks.
3. Once you are through with these, connect your device to your PC using a USB cable.
4. Once you have connected the USB, press "Window" + R key to open Run command window. In the search box type "cmd".
5. Then type adb shell and hit enter. After the shell has opened, type su (this would mean you have now rooted the device)
6. Now type rm/data/system/gesture.key and hit enter. After this unplug the USB cable. Now, reboot your phone and the password will be gone.
Remember, this is a temporary phase, you will need to reset your pin, password or pattern before again rebooting the phone.
Wrapping Up
With your smartphone being an essential part of your day to day life, it is important that it is well within your access. We hope you don't, but it is very much a possibility that your lock screen that apparently stops others from accessing your phone, might just lock you out. In that case, if you can't seem to bypass the lock screen and figuring out so as to how to unlock your smartphone, the above easy to use methods to unlock forgotten pin may be of some help to you.
Do let us know if the above ways were of help. If yes, don't forget to share the blog with your friends and loved ones. Also, for more such tech updates subscribe to Tweak Library and visit our YouTube Channel.
You can also find us on Facebook, Flipboard and Pinterest as well!