Table of Contents
So, you love blogging, right!
Well, the blogging isn't just a trending topic people love instead it is also an emerging business model to earn some extra bucks. Blogging is the easiest task to do, believe us!
With over a billion blogs on the Internet, the blogging business is serious than ever. People invest resources and time to establish the authority of their blogs and earn in the long run.
Now when blogging is something you like, it's time to get to know more about it here in this article. Here, we have discussed best free blogging platforms you can try to start your blogging career in 2019.
Best Free Blogging Platforms in 2022
WordPress:
WordPress powers 33% of the Internet. A recent survey suggested over 60 million websites including 33.6% of the top 10 million websites are using WordPress platform. This powerful content management system (CMS) platform is used largely all over the world. It offers tons of useful features to make your blogging experience seamless. While one of the biggest benefits of this blogging platform is that it offers numerous useful features with its free version, still you need to opt paid version if you are looking for long-term blogging.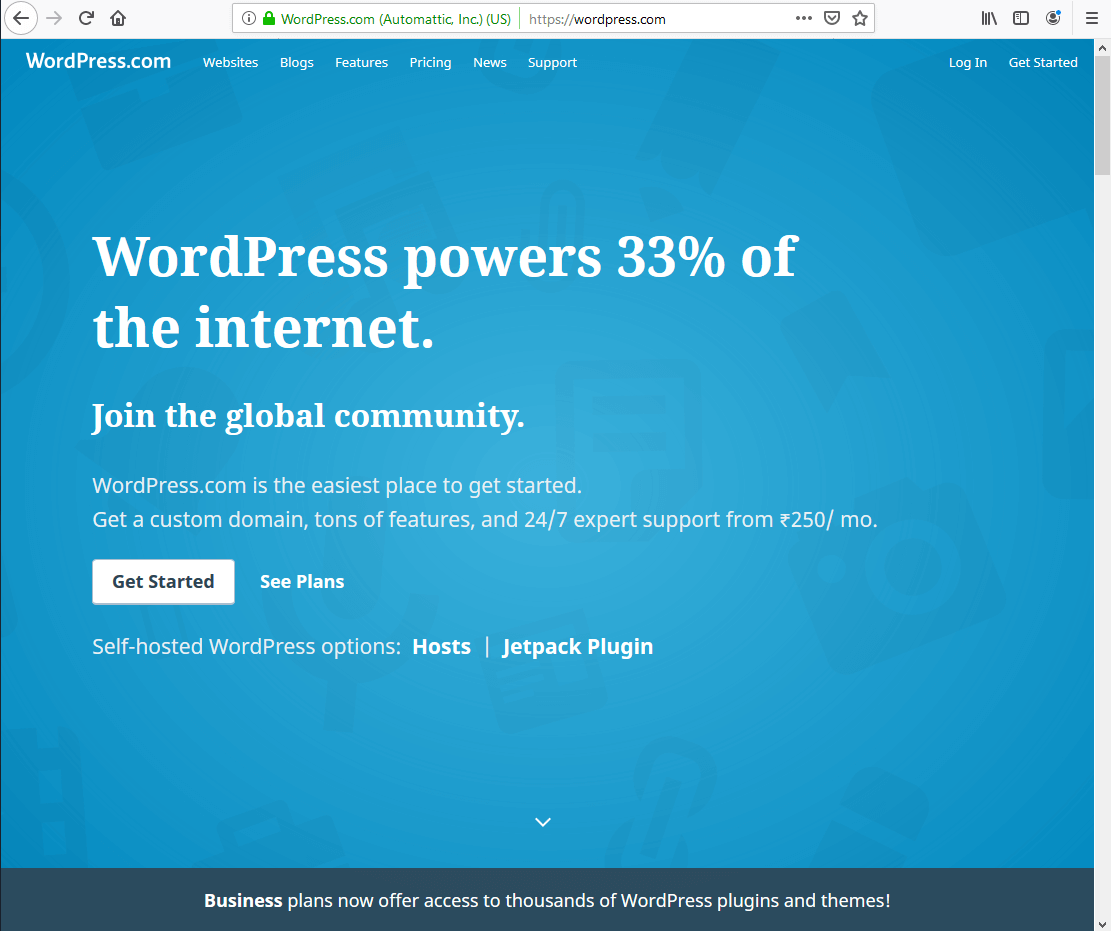 Start Your Blog With WordPress
Features of WordPress
Over 350 easy-to-use themes to select from.
Themes available for any type of business, portfolio, or blog.
24/7 expert support to help you with your blog development on WordPress.
Social media syndication, multiple SEO tools, sharing buttons, and more features to help you boost your traffic and monitor growth.
Mobile phone syndication to help you start a website on your mobile phone with ease.
Highest security mechanism with built-in anti-spam protection to keep you secure.
More advanced features like an email subscription, advanced galleries, polls, forms, comments section, and more.
Pros
Easy to manage and customize.
Free version available.
24/7 expert support.
Cons
Integrating new tools and understanding the platform is a bit difficult.
You may find it hard to monetize free tier.
Also Read: How to Start WordPress Blog for Free in 6 Easy Steps
Blogger:
The next best free blogging platform is Blogger. Ask any old-time blogger what the platform was they started with and you will find it was Blogger. Blogger is an advanced blogging platform services offered by Google. Here, it remains integrated with your existing Google account. It offers tons of designs to help you customize your blog with easy-to-use templates, flexible layouts, hundreds of background images, and more.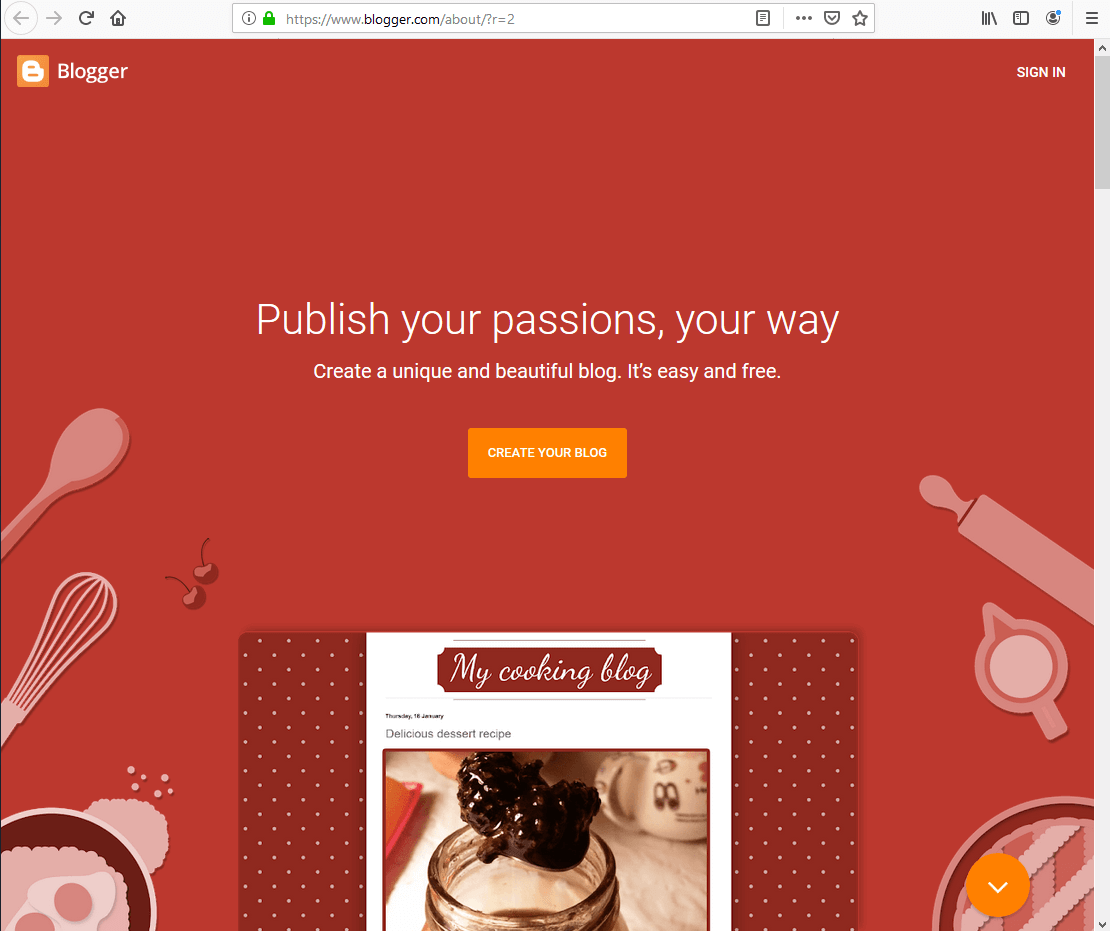 Features of Blogger
Easy integration with your existing Google account.
Tons of features to make your blog look good including easy-to-use templates.
Free blogspot.com domain or buy a custom domain.
Easy blog monetization with Google AdSense. Here, Google AdSense will automatically display relevant targeted ads on your blog.
Built-in analytics feature to help you track your audience.
Easy hosting options.
Pros
Trusted by millions of users.
Easy blog monetization options.
Built-in analytics to make tracking easy.
Easy consolidation with your existing Gmail account.
Cons
You may like the transition from Blogger to some other platform when your blog grows. Here, the transition to another platform could be difficult for you.
It is less preferred platform now if you are looking for long-term blogging.
Must  Read: Learn the Art of Blogging with These Tips & Tricks
Tumblr:
They say" Tumblr is so easy to use that it's hard to explain.
Well, if you are looking for microblogging then Tumblr should be your first choice. This smart blogging platform is trusted by millions of microbloggers around the world. Here, you get the chance to share shorter content with your readers like an image, link, stories, mp3s, fashion, art, jokes, Spotify tracks, quips, video, or similar content. This simple to use platform offers seamless user experience and costs nothing.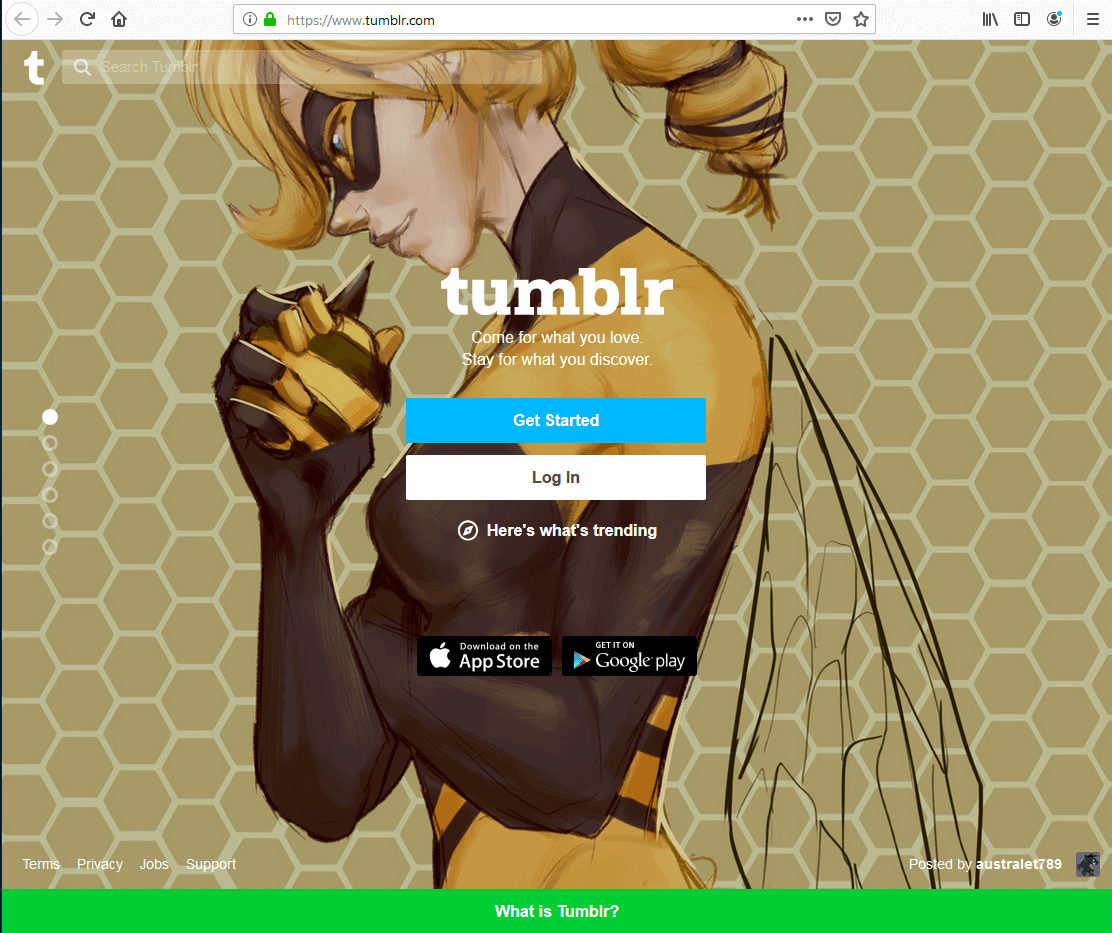 Features of Tumblr
Easily share shorter content including text, photos, videos, links, and more.
Free to use.
Ideal for a mobile platform.
Pros
Works seamlessly on a mobile platform.
Easier to use and manage your content using its advanced features.
Ideal for publishing shorter content.
Cons
Limited to microblogging activities.
Content remains in the Tumblr ecosystem.
There is no way to monetize it.
So, this was a quick unbiased review of best free blogging platforms you should try in 2019. Here, we have covered the important features of different blogging platforms and how it could help you boost your blogging career. In addition to these amazing platforms, if you have tried some other platforms before, then feel free to share your experience below.