Table of Contents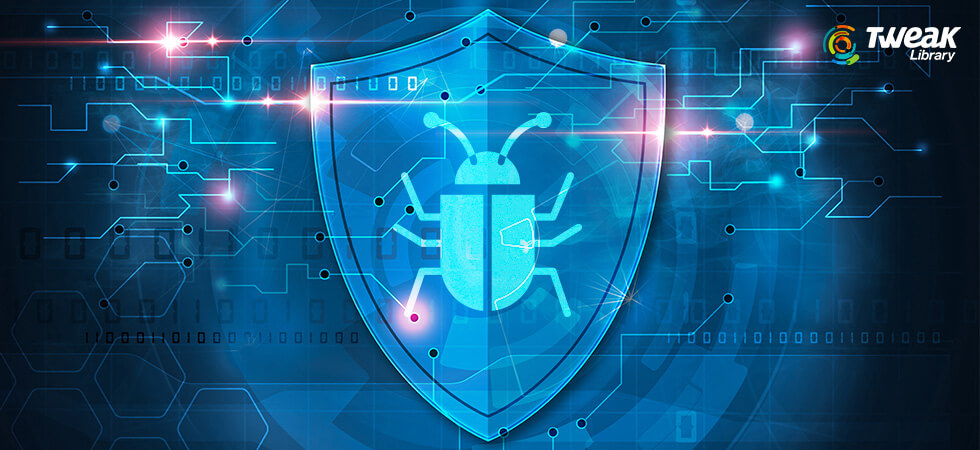 It's no surprise malware comes in different forms and millions of computers get infected with it. Therefore, to stay protected from malware attacks and to keep Windows PC infection free best anti-malware software is needed.
Even though Windows 10 is more secure when compared with the older version, but hackers always find a workaround to harm PC. Therefore in this guide, we will enlist the best antivirus software.
But, what is malware and what are anti-malware tools and how to stay protected from a malware attack?
In this guide, we will explain all this and will discuss the best antivirus tools that you can use on your Windows 10.
1. List of Best Anti-Malware for Windows 
Best Anti-Malware Software for Windows:
Malware delivers its payloads in various ways and to stay protected against all type of malware we need the best malware protection software.
Here is a comprehensive list of best anti-malware software that you can use to remove malware and protect your Windows.
1. Advanced System Protector – Best malware removal tool
First on our list is Advanced System Protector. This best anti-malware tool offers different scan types that can be used as per the requirement. If you are short of time go with Quick Scan, for thorough scanning Deep Scan is there and to scan a selected area go with Custom Scan.
Each scan type offered by Advanced System Protector – best malware removal tool, covers multiple categories. Despite being loaded with various features, advanced scan engine, this best antivirus software is light on resources and takes low storage.
Features:
Three scan types – Quick, Deep and Custom scan
Schedule scanning
Light on system resources
Advanced scan engine
Regular database updates
Ignore list
Let's try Today! Download 24 Hour free trial version of Advanced System Protector Now!!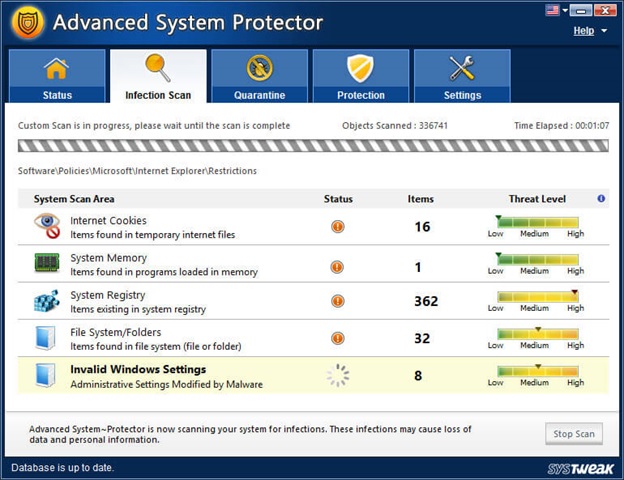 Must Read : Latest Computer Virus
2. BitDefender Total Security
Bitdefender Total Security is a malware cleaner for Windows. It is limited to most essential commands like performing a quick scan or performing a vulnerability scan that will check your setup for potential malware entry points like uninstalled security updates or sometimes even the missing admin password.
Features:
File Encryption
Parental control
Advanced Firewall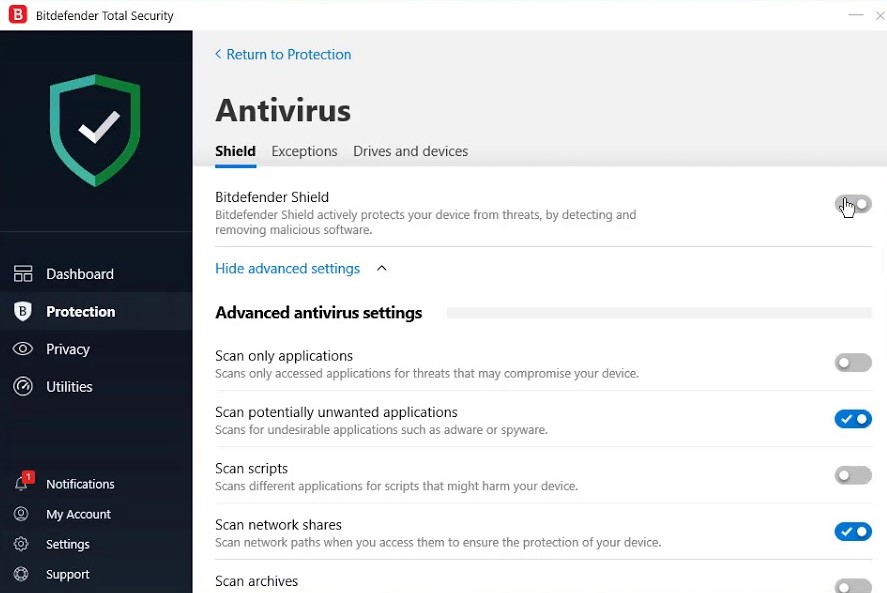 3. McAfee Total Protection – Excellent antivirus software
McAfee's Antivirus Software is one of the popular best antivirus software. With its simple dashboard, performing quick warfare system scans are only a few clicks away thereby it is considered as the best anti malware software. You can easily configure parental controls, firewall, and anti-spam setting using McAfee.
Features:
One-stop security suite
App and web performance booster
Spam filter
Malicious URL blocking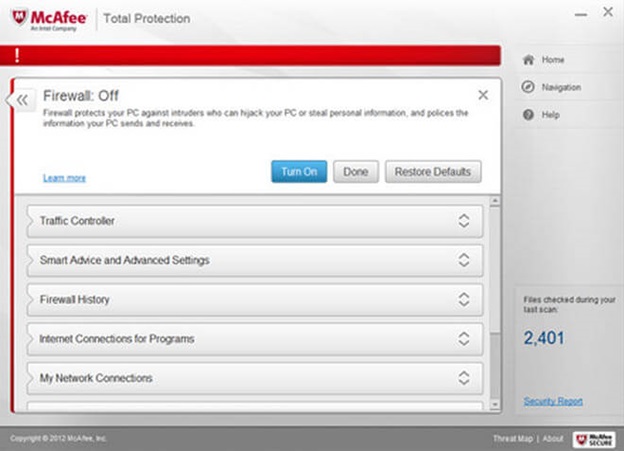 4. Norton Security – All in one anti malware
Norton Security offers comprehensive protection against all types of malware that includes viruses and ransomware. There are three variants to choose from, namely – standard, deluxe and premium. Not only this, you can protect your data on several devices via the web portal and can back up confidential data.
Features:
Provides protection against spyware, viruses, and other threats
Multi-layered protection
Real-time threat protection
Smart firewall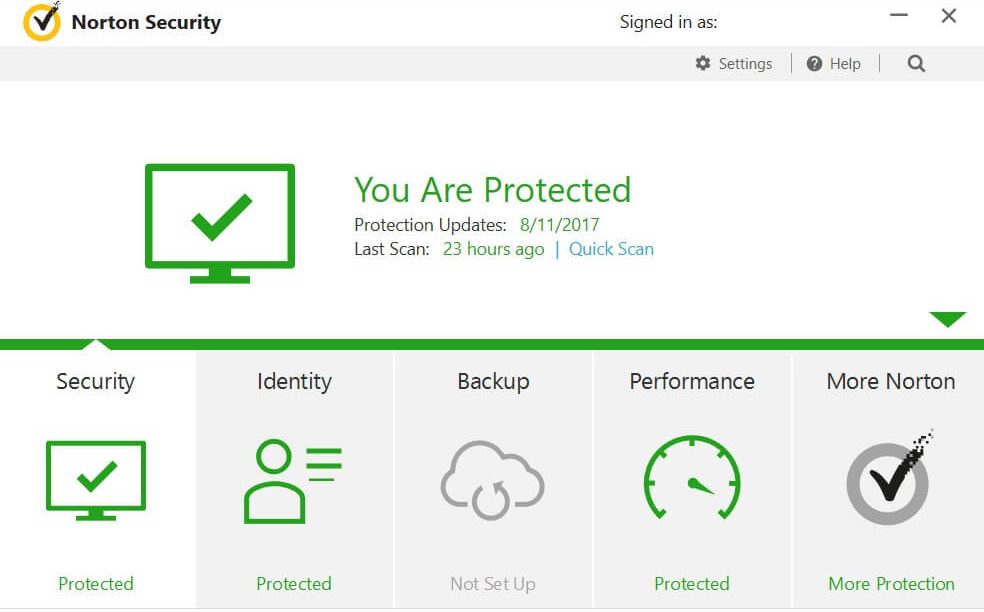 5. Kaspersky Antivirus – Advanced antivirus software
Kaspersky needs no introduction, this one is undoubtedly one of the most trusted best antivirus and anti-malware software for Windows. Kaspersky has been a part of over 400 million users across the globe for more than 20 years. This best malware protection tool is an expert in handling all types of existing and future malware, spyware, and other threats.
Features:
Detection and removal of viruses, trojan, worms
Real-Time protection
Simple to use interface
Automatic updates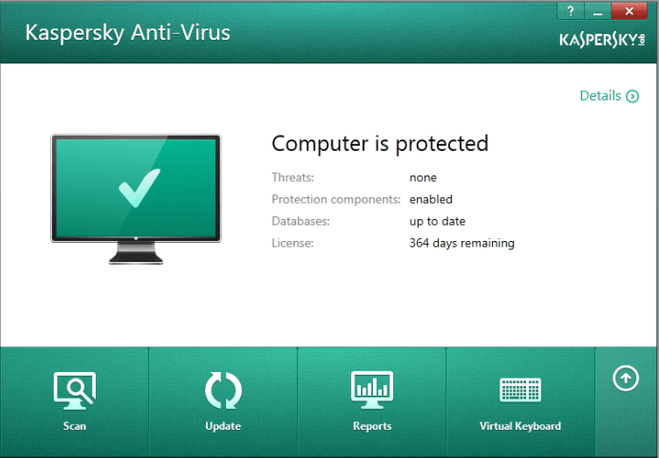 6. Webroot SecureAnywhere Antivirus
It is a Webroot flagship product and is an entirely clog based best anti-malware software. If we dive into the product's user-interface and usability it is simple. It works both as an antispyware and malware protection tool for Windows.
Features:
Advanced firewall
Network connection monitoring
Identity protection, browser protection, backup and sync
Real-time protection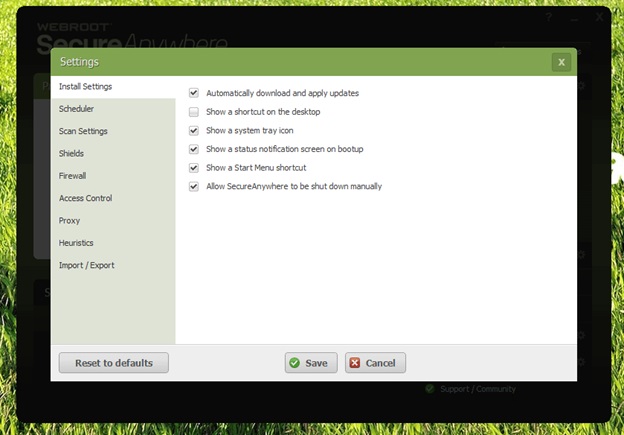 7. AVG Antivirus
AVG Antivirus best antivirus and spyware removal tool. This superantispyware software quickly determines system vulnerabilities. In just a few clicks you can perform a quick scan, full scan, or performance optimizations for your system. It allows you to easily run antivirus scans, get updates, and change user settings. This anti-malware tool also features email and spam blocking with PC optimization software.
Features:
Email shield technology
File server security
Camera trap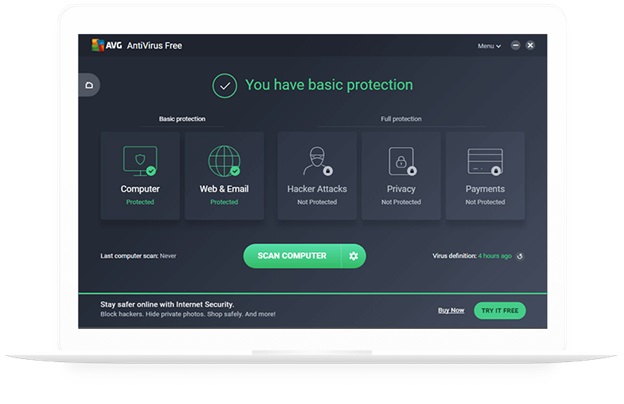 8. BullGuard Antivirus – best malware protection tool
BullGuard Antivirus is definitely among the easiest antivirus and spyware removal software for Windows. With a dashboard that helps determine the security and vulnerability issues, it becomes one of the best anti malware software.
Features:
Toughest protection
Private data security
Advanced anti malware tool
Vulnerable point scanner
Also Read: 5 Best Ransomware Protection Tools For Windows
9. Hitman Pro – Exploit prevention and anti malware tool
Hitman Pro is an advanced malware scanning and removal tool that helps stay protected from advanced threats. This best anti-malware for windows can be used in conjunction with other installed antivirus. Moreover, it includes the ability to create a bootable USB drive to run Hitman Pro from the drive.
Features:
Advanced malware scanning
Real-time protection
Keeps private stuff private
10. Emsisoft Anti-Malware
Emsisoft Anti-Malware is the best free anti malware tool for Windows. It comes with a portable scanner that helps clean an infected system in a matter of minutes. This software is strictly for removal. As soon as you scan the files and folders, it will ask for your permission to remove the suspicious files.
Features:
Real-time protection
Blocks malicious apps
Anti-theft protection
FAQ's
What is Malware?
Malware short for "Malicious Software" is a piece of code developed by cyberattackers to steal personal information, damage data, gain unauthorized access, commit fraud, make money, etc. It includes the latest computer viruses, spyware, trojan and other different kinds of malware.
How does anti-malware work?
Antimalware, antivrius software are designed to scan the system for malicious software. The program compares detected suspicious files with blacklisted malware definitions to identify if it is a threat or not.
In addition to this, the best anti malware software uses the Heuristics method to detect suspicious files.
What anti-malware is the best?
An anti malware software that offers regular updates, different types of scanning, is thoroughly tested, uses an advanced scan engine, detects the latest computer virus, malware, and other similar threats is best.
Our recommendation is Advanced System Protector as it offers all this and much more.
Download Advanced System Protector Here
Do I need both antivirus and anti-malware?
To answer this, we need to first explain the difference between viruses and malware. A virus is a piece of code that replicates itself to damage the system while Malware is an umbrella term for various malicious software like spyware, trojan, adware, etc.
Since there is a key difference between both using antivirus and antimalware software is always suggests.
An antivirus will shield from viruses, worms while the best anti-malware will focus on newer threats.
This was all! These are the 10 best anti-malware software for Windows that will clean your system by removing malware and spyware. Some of the anti-malware software listed are free malware tool and some are paid. But this won't make any difference all the listed anti-malware tools work the way it is described. Moreover, these malware protection tools will help optimize disk space and will let your system run smoother.
Download any of these best anti-malware tools today and see the difference.
Next Read: 
Choose the Best Antivirus for Windows 10
Systweak Anti-Malware: One Stop Solution To Protect Your Android Device
If you find this guide helpful, please leave us a comment. Also, share it with your friends and family if you find it helpful and informative.